Jokers Wild Casino Injury Lawyer
The Richard Harris Law Firm is the biggest injury law firm in the state of Nevada.
From Henderson and Downtown Vegas to Reno, we are here to help the injured people of Nevada.
Getting injured in a Las Vegas casino can take all the fun out of a night on the town.
A casino injury can happen a lot of different ways but the end result is the same.
Our casino injury lawyers have decades of experience that help us deal with the casinos when we represent an injury victim.
This is because we already know how the casino hotel is going to act.
The casinos don't want to pay any money in accident claims and they will do their best to make sure that happens.
Don't fight the big casinos and insurance companies alone, call us.
We have recovered well over $1 Billion for our clients, and have helped over 100,000 clients during this time.
Call for a Free consultation and get answers.

Casino Accident Types
A casino is an adult playground where locals and tourists love to gamble, eat, and drink.
Jokers Wild offers a variety of gambling experiences from slot machines, table games, betting on the horses, and other sporting events at the book.
A person may be just minding their own business when an injury happens to them.
Even people working the loading docks can get injured, or driving a forklift.
Jokers Wild like any other casino have a responsibility to their guests to provide a safe environment.
With all the traffic in and out of the property an accident is bound to happen.
Slip and Fall – This is the most common type of accident that any casino will see. It can happen anywhere at any time. Guests may find themselves slipping, tripping, and falling on the property for a wide range of reasons. A drink spilled on a casino floor can cause some damage to an unsuspecting visitor. Casino workers can also be the victims of a slip and fall injury.
Employers have to make sure that their employees have a safe working environment and can be held liable if they do not. It is important that these companies have proper safety practices and training for their workers. Slip and fall accidents occur every year in casinos like the Jokers Wild with some serious injuries being fatal.
Not having proper signage for construction areas or wet floors can be disastrous. There are many other ways that an injury can occur from a slip and fall.
Wet spills (water, alcohol, mud, oil, food, grease, rain, ice)
Uneven walking surfaces
Cracked tiles
Loose mats, rugs
Carpet meets the tile
Freshly mopped floor
Freshly waxed floor
Leaking pipe or AC
When you are in a casino property it is important to be on the lookout for any of these dangers in order to have a great time and avoid being injured.
Broken Furniture – Casinos like the Jokers Wild may not have the latest and greatest chairs and barstools. It is something that the maintenance department needs to keep up on daily. Sitting down in a chair is something we do regularly. We usually are trusting that it is safe and not broken. This is not always the case.
Sitting down and the arm of the chair breaks or the barstool has a bad leg can take a customer to the floor. Leaning back in a both and it flips backward can be dangerous. Factory or design defects in the furniture can lead to a serious injury. The casino is responsible if any of these scenarios happen and an injury takes place.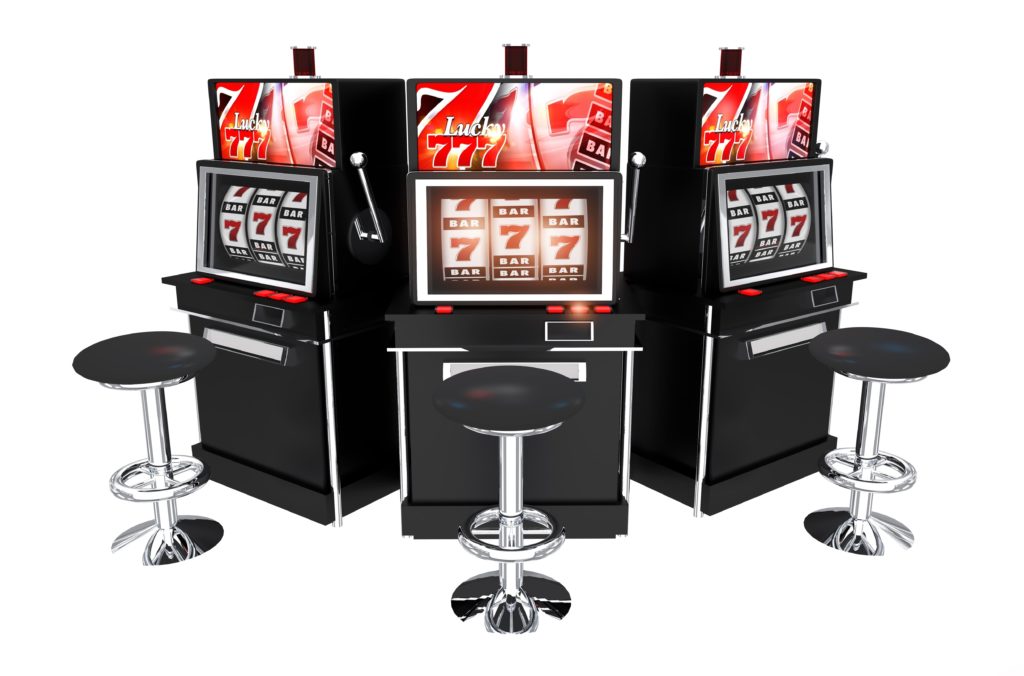 Casino Security Issues – The casino has a responsibility to the customers to keep them reasonably safe and provide the proper security. Casinos can attract some shady characters and if you are in the wrong place at the wrong time bad things can happen. Most of us do not go out thinking we are going to get robbed or assaulted.
These days it seems like going out has become more risky. It is best to not be flashing money around or wearing expensive jewelry in the Jokers Wild. Security issues can be in the parking lot or inside the property. Be careful and aware of your surroundings. If an incident occurs then the casino can be held liable for not providing the proper safety.
There may be lights in the parking areas or hallways that create an unsafe situation for the guest. Lack of security personnel may be the problem. Lack of proper training of the security guards can also leave them liable.
Overserving alcohol to patrons can create a dangerous environment for everyone. Drunk guests may get in a fight and innocent bystanders may find themselves in the middle of the drama.
An overzealous, aggressive security guard may cause unnecessary injury to a guest.
If you find yourself injured in the middle of any of these situations you will need a lawyer on your side to protect your rights.
Call the Law Offices of Richard Harris.
Food Poisoning – At a restaurant grabbing a bite and enjoying the fun atmosphere. Somehow your food order caused food poisoning and ended what would have been a great time. Food poisoning is nothing to take lightly. Casinos will serve food to large numbers of customers over the course of a day.
If there are unsanitary conditions, food is left out too long, undercooked, employees have unclean hands while preparing the food can all be the cause of food poisoning. Some of the common symptoms of food poisoning include; upset stomach, dizziness, vomiting, diarrhea.
It can hit you within hours of eating and in most cases it can go away on its own. However, complications can happen and a person may be severely ill and need medical attention. A problem can arise especially in older adults that may have other health issues when they get food poisoning.
Casinos like the Jokers Wild are supposed to be held to a higher standard of care. It is the casinos duty to protect their guests in a reasonable manner from injury and incident. If an injury does occur the management should be made fully aware of it.
They must provide the customer with the help they need. If they do not provide reasonable help, they can be found guilty of negligence. 
This does not apply to every single incident and is another reason why a personal injury attorney is valuable. We can look at all the details concerning the casino injury accident.
After an investigation of the facts, we can then determine if there is a credible case to go forward with. If you have any questions concerning your case contact our offices.
The first consultation is always free.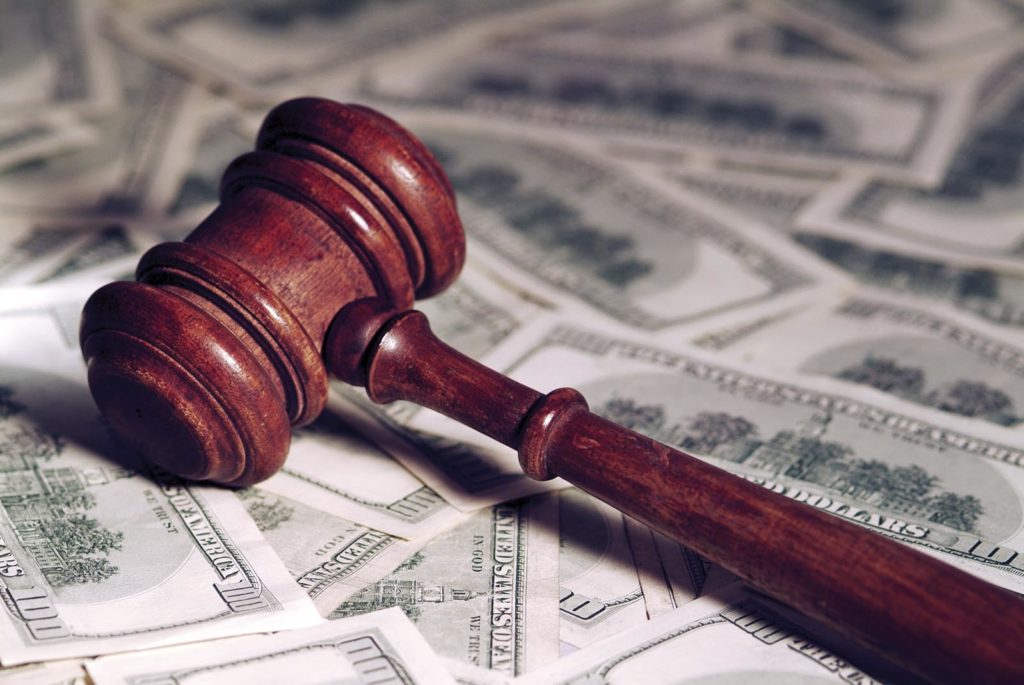 How Much Is a Casino Injury Settlement Worth?
To answer this question accurately there are many factors that will need to be determined.
Is there negligence?
Who is liable?
These are important details.
The seriousness of the injuries sustained will be a part of the equation.
Expenses, medications, surgery, doctors' visits, rehabilitation, pain and suffering, are all things to consider when coming up with a settlement number.
When there is an injury, the victim may be unable to go back to work.
Sometimes it can be only a couple days or weeks but in some serious casino injuries a person may lose their job and never be able to go back to work at all.
At Richard Harris we will look at all the work and wages lost not only in the present but in the future as well.
Our goal is to get you the maximum compensation for all the damages.
Casino Accident Injuries
Head Injury – Slipping and falling and hitting the head on the hard tile floor in a casino can cause some serious problems. Traumatic Brain Injury can occur from a fall. Some of the symptoms of TBI include; dizziness, nausea, and loss of memory. A person may hit the casino floor and go unconscious and be oblivious of what just happened. A person unaware that there is a wet floor because there is no signage to warn them can be completely caught off guard.
Bone Fractures – Breaking a leg, hip, arm, ankle etc. happens in some casino injury accidents. Tripping on something left on the floor can have devastating consequences. Falling or having a broken chair accident can happen. The wrist is a common break because if a person tries to brace themselves as they hit the floor the wrist is at risk. Medical bills from bone breaks can add up and be expensive. Bone fractures have the potential to keep you out of work for a while in order to heal.
If you are injured at The Jokers Wild call us today.
The Law Offices of Richard Harris have won over $1 Billion for our clients.
Jokers Wild Casino
Jokers Wild on Boulder Highway has been around since 1993..
It is a 23,500 sq ft property located in the city of Henderson and part of the Boyd Gaming corporation.
These days it is known for being one of  the local favorites and an official casino of the Las Vegas Raiders.
Over the years injuries have occurred on the property.
There is always a chance that an injury accident can take place in the lounge, sports bar, banquet room, casino floor, sports book, parking lot, elevator, being assaulted by a drunk customer, or even in a bathroom.
This is a 24/7 casino that locals in the area have come to enjoy.
There are many ways that an injury accident can happen at the Jokers Wild.
Many times, a person may get injured due to the negligence of another.
A casino injury can range from minor bumps and bruises to major skull fractures and everything in between.
If you or a loved one have been injured at Jokers Wild and it was not your fault then you may be able to receive compensation.