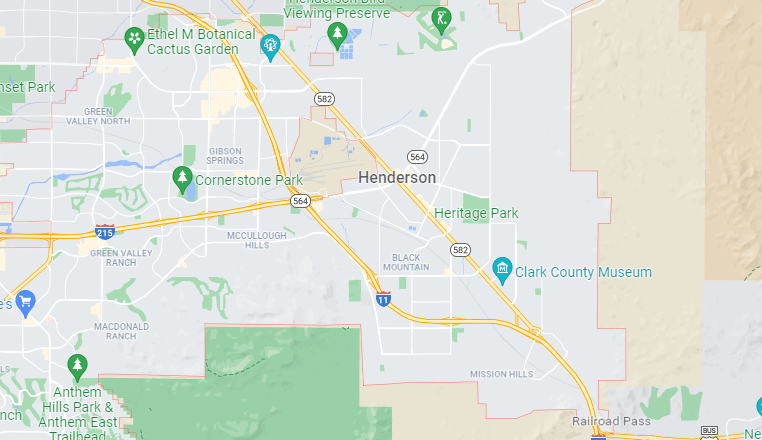 Henderson, NV Personal Injury Attorney
Henderson is a beautiful metropolitan city in the desert of about 80 square miles with so much to offer.
Its neighborhoods like Green Valley, Lake Las Vegas and Anthem are among the finest and attract people everywhere of all ages to come live and play.
Some fun facts about Henderson are that the average commute time is a little over 20 minutes.
Henderson is also one of the fastest growing cities in the US.
Like everywhere there is always a chance of an accident happening.
Depending on the severity of the accident especially if there are injuries lost wages from a job can really take its toll.
Furthermore, medical costs and other types of expenses can accrue quickly leaving a person with high stress and feeling like they got the wind knocked out them.
Our professional legal counsel has an excellent track record when it comes to winning all types of injury cases.
The Richard Harris Law Firm has got your back.
Choosing the right personal injury law firm in Henderson can make or break your case.
Choose wisely.
Why Call the Henderson Law Offices of Richard Harris
Here at The Richard Harris Law Firm, we specialize in personal injury cases of all types.
For over 40 years we have been servicing clients throughout the Las Vegas Valley including Henderson.
We have worked hard to build a Great reputation and become the largest injury accident law firm in Nevada.
Our first consultation is always free.
Call us anytime of the day and be another satisfied client.
We have won over $1 Billion for our clients
We are available 24 hours a day
We aren't afraid of the insurance companies
Serving Nevada since 1980
We have over 1000 positive reviews on Google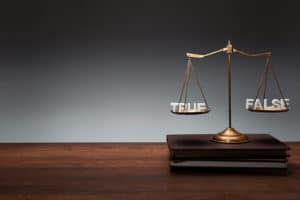 A Timeline of the Personal Injury Process
Getting in an accident can be very confusing especially, if you are not familiar with filing a personal injury claim and dealing with the State Farm types of insurance companies.
Hiring the best injury accident lawyer in Henderson Nevada will definitely help you get a maximum settlement.
Here are some steps in the process.
Initial meeting with a lawyer – At Richard Harris the initial consultation is always free. Our team of attorneys will find out from you the nature of the accident and how it happened.
Investigation of the case – This is where the lawyer will get the evidence of the case and help you determine the best way forward.
Attempt at a pre-lawsuit request – Often the attorney will reach out and attempt a settlement out of court. This demand will be sent to the insurance company and/or the defendant handling the case in an effort to settle out of court.
File a lawsuit – If the lawsuit has not been settled with a settlement amount that our lawyers think is fair, then a personal injury lawyer will then file a lawsuit. The case can still be negotiated and a settlement can be reached during this time. The lawyers will prepare to go to trial during this phase.
Discovery process – Interviews, depositions, evidence, medical examinations and other documents are gathered during this time.
Another attempt at a settlement – Attorneys will attempt to come up with agreed terms to find a fair compensation. Sometimes a 3rd party mediator can be brought in to help both sides reach a settlement and avoid court.
Go to Trial – If a settlement cannot be reached by the date of the trial, then a court will hear the evidence and a jury will determine the outcome.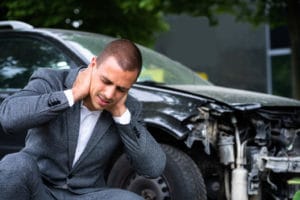 Personal Injury Accidents in Henderson
Car Accidents – Driving the streets of Henderson these days you need a good amount of patience. Road construction and distracted drivers fill the streets like the Green Valley Parkway and highways like the 215. Reckless driving can create dangerous situations on the road. . Even worse than the car being damaged serious injury can result.
Truck Accidents – 18-wheelers are always a danger no matter what street or highway they are on. A semi-truck can often weigh over 10 times that of a car. Serious injuries and fatalities will result when a car and large truck collide with each other.
Motorcycle Accidents – These types of accidents leave behind a whole lot of problems. As a motorcyclist you are always taking a high risk when on the road. A slippery street or a speeding driver not paying attention creates havoc when a biker goes down on. It has been said that at some point every motorcyclist will crash. Hopefully the outcome is not so serious.
Slip and Fall – A slip and fall can happen at home or at work or a casino for example. If it is due to the negligence of someone else you may have a good case. Work related accidents can be due to a business not having the proper safety requirements put in place. Big box stores like Walmart and Target have these types of claims that are routinely filed against them by employees injured.
Bicycle Accidents – Out for a ride on a beautiful sunny day in Henderson and a car comes out of nowhere and side swipes you knocking you off your bike and to the ground. Not a good feeling when an automobile doesn't see you and respect that you have a right to the road as they do. This happens to a lot of bicyclists commuting to work or just out for fun. Wear a helmet and be on the lookout for drivers not paying attention.
Wrongful Death – This type of accident can happen in a multitude of ways. Car accidents, truck accidents, slip and falls, motorcycle accidents, pedestrian accidents, accidents at work, accidents at a place of business, defective products, medical mishandlings etc. If this type of accident ever occurs to your loved one it is imperative to have a personal injury lawyer like Richard Harris on your side.
Medical Malpractice – Often we take for granted that the medical profession will always do the right thing. Remember they are human and from time to time will make a mistake that could cause not only pain and suffering but, in some circumstances, even death. Giving a patient the wrong medicine or surgery that they didn't need causing complications happens more often than you can imagine.
Pedestrian Accidents – Out for a stroll in Anthem or crossing an intersection on Boulder Highway a vehicle can hit a pedestrian. Pedestrian accidents can lead to serious injury that may need surgery or other types of medical attention. Always be aware of the traffic around you as a pedestrian. With no protection between you and an automobile there is never a good outcome if an accident occurs.
All these types of accidents can lead to trauma in your life.
Not knowing your rights and the legalities involved in dealing with other attorneys or insurance carriers can be downright overwhelming.
Richard Harris and our highly knowledgeable  group of personal injury attorneys in Henderson will fight on your behalf.
If you've been injured by another's negligence than it is time for you to concentrate on the healing and recovery while we work on settling your case.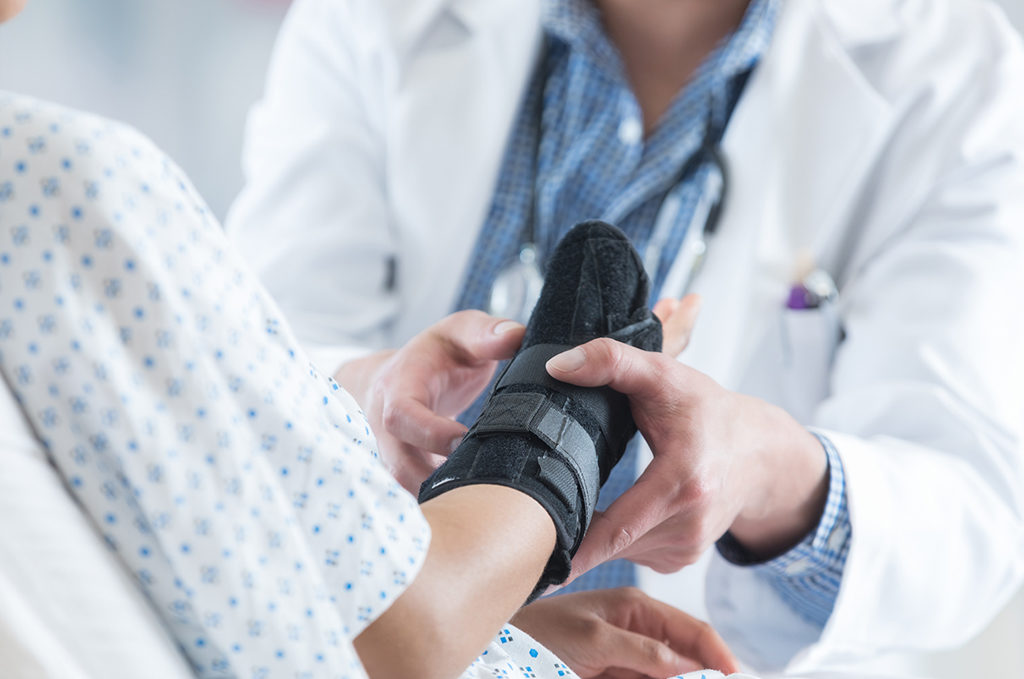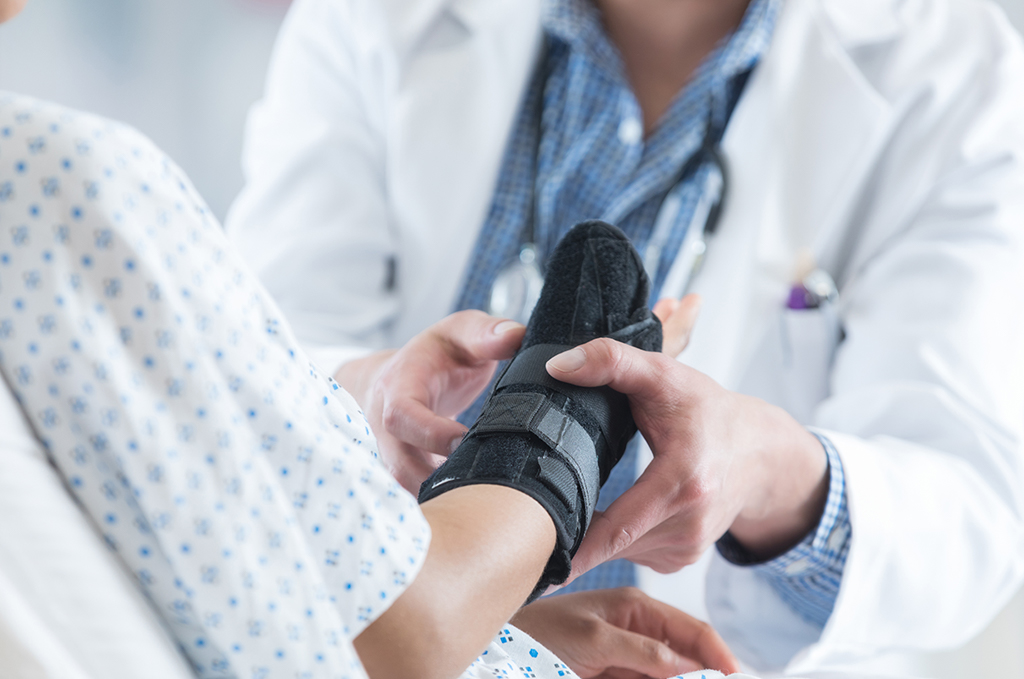 Most Common Injury Types
Whiplash – When it comes to car accidents this type of neck injury is most common according to the statistics. A jerking movement back and forth creates damage to the nerves. If you've ever had this type of injury then you know that it is painful. The pain though is often not felt until the adrenaline from the accident is over. Call us today for help.
Head Injuries – Automobile accidents see a lot of these injuries when an air bag is deployed or a person hits their head on the glass window or steering wheel. We can help with TBI is a common injury if the head is hit hard enough and symptoms can be long term. Slip and fall accidents see this type of injury as well.
Back – Anytime the spine is injured there can be serious consequences. In car accidents, truck accidents, slip and falls, pedestrian and bike accidents this type of injury can occur. If the injury is really serious there is a chance that being paralyzed can occur. Long time care and rehabilitation is often involved in the most serious spinal injuries.
Cuts and Lacerations – Work related injuries or automobile accidents often see their fair share of cuts and bruises, especially in the casinos in Henderson. Often a band aid or a few stiches can fix you up but there is always a chance for infection which can complicate the healing process.
Broken Bones – This injury can happen in all types of accidents. Motorcycle accidents and slip and fall accidents see this a lot. Whether it's an arm, leg or ribs any time you break a bone is painful. This can take time to heal and put you out of commission for a while. If surgery is needed the recovery process can be even longer.
Whenever injury occurs jobs may be lost and quite often the paychecks that come with it as well.
Bills can pile up and medical expenses can go through the roof.
Now is the time to contact the best personal injury law firm in Henderson.
We can guide you through the storm and help you get paid for your lost wages, medical expenses and pain and suffering.