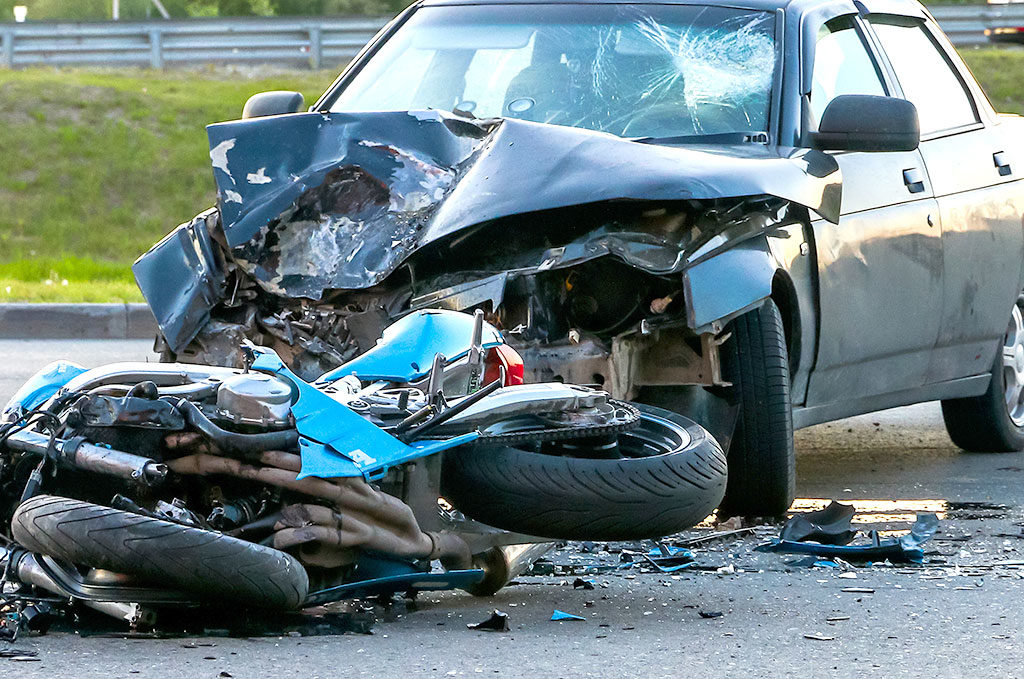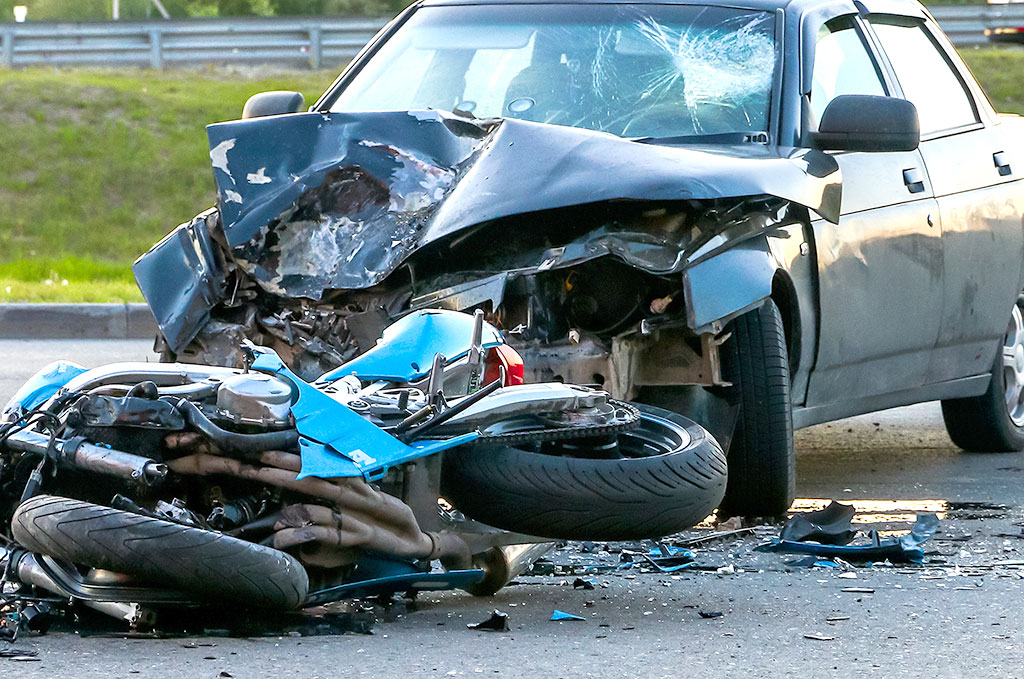 Henderson Nevada Motorcycle Accident Lawyer
Henderson is a great city to live in and visit with wide-open roads and fabulous weather.
Henderson is known for having over 300 days of sunshine a year and is located about 16 miles east of the Las Vegas strip.
The population is on the rise and that means that there is more traffic on the streets and highways.
Motorcycles can be seen freely moving throughout Henderson day and night.
The United States Census Bureau has recorded that Henderson has a total area of 107.7 square miles.
This growing city has also been ranked by Forbes magazine as one of the safest cities in America.
No matter how safe a city is there will always be motorcycle accidents and when they happen it can be devastating.
Motorcycle accidents can be very serious and traumatic for those involved and it is vital to have a professional motorcycle accident attorney on your side.
Richard Harris is the best Henderson motorcycle accident lawyer who is known for getting his clients the just compensation they deserve.
Causes for Henderson NV Motorcycle Accidents
With all the exciting things to do in Henderson, motorcycles are an easy and fun way to get around the city streets and highways.
Motorcyclists find it convenient to get around town efficiently and quickly.
With the gas prices these days it also makes for a more inexpensive form of transportation.
Local motorcycle enthusiasts and tourists enjoy the cities wonderful attractions and beauty along the way.
As a motorcyclist, no matter how safe you drive, there is still a real chance that another vehicle will hit you.
There are many variables that can cause a motorcycle accident in Henderson.
Listed below are the most common reasons that can lead to a motorcycle wreck.
Unsafe lane changes- a driver hits a motorcyclist while making a lane change because they fail to look and see if anyone is there or the rider is in the driver's blind spot. Motorcyclists are harder to see and can appear quickly out of nowhere.
Speeding – Driving over the limit is a primary reason for all types of accidents including motorcycles. Motorcycles are always difficult to see and predict even if they are driving safely.
Driving Under the Influence – DUI and DWI drivers under the influence of alcohol or drugs can be very dangerous. The unpredictability of a motorist driving intoxicated can definitely increase the chance of a collision with a motorcyclist in Henderson NV.
Left Turn Accidents – (NHTSA) National Highway Transportation Safety Administration has stated that over 35 percent of fatal motorcycle accidents occur when a motorcyclist takes a left turn. That is an alarmingly huge % of deadly accidents on US roadways. Riders are much more vulnerable than motor vehicles when turning left.
Lane Splitting – When a motorcyclist speeds between lanes can be very dangerous. As of 2021 in the state of Nevada, lane splitting is illegal though you still see it on the roads of Henderson. You should never ride between two lanes of traffic moving in the same direction. All motorists have the right to use the entire lane of traffic and shouldn't pass in the same lane.
Motorcycle Defects – This is most common in brakes failing and lights not working properly. A number of defective parts from the manufacturer can cause serious accidents and death.
If you are in a motorcycle accident in Henderson, call our top-rated attorneys at The Law Offices of Richard Harris.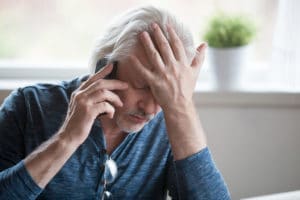 Why Call the Richard Harris Law Firm
Over 100,000 Satisfied Clients
Over $1 Billion recovered for our clients
Available 24 hours a day
99% Success Rate
Serving Las Vegas Since 1980
Dangerous Intersections for a Motorcycle Accident in Henderson
Henderson is a city of approximately 320,000 residents and has many neighborhoods within its city limits like;
Paradise Hills, Anthem, Green Valley Ranch and Lake Las Vegas.
Some of the roads are wide open while others are hilly and with elevation.
Motorcyclists have a wide variety of terrain to enjoy.
A motorcycle accident in Henderson can be traumatic and injuries are likely to happen anytime a larger vehicle collides with a rider.
Fatality rates after a motorcycle accident are much higher than if in a passenger vehicle like a car or truck.
Accidents can happen when you least expect it on the freeways like the 215 and on the city streets where there are some dangerous intersections that a motorist should be aware of when approaching.
North Green Valley Parkway & E. Sunset Road
South Eastern Ave. & West Horizon Parkway
North Stephanie Street & American Pacific Drive
Southern Eastern Ave & Sienna Heights Drive
Marks Street & West Sunset Road
(State Rd 592) Boulder Highway is a road that connects Downtown Las Vegas with Henderson and Boulder City.
The section of the Boulder Highway which runs along the Boulder Strip is a busy road with major intersections, casinos, resorts and restaurants on both sides.
It is a popular tourist destination and drivers can find themselves easily distracted.
Speeding is also a big problem on this stretch of road in the Las Vegas Valley.
So be careful out there and if you or a loved one is injured in a motorcycle accident in Henderson you will need a personal injury attorney.
Get medical help ASAP after any crash.
Don't handle the legal fight by yourself.
Get an experienced Henderson motorcycle accident team such as the Law Offices Richard Harris to handle your case and make sure you are professionally represented.
How Much is My Motorcycle Settlement Worth
Every motorcycle crash is different, as are the injuries, property damage, and the way each insurance company handles accident claims.
You want to make certain that you get medical attention to assure any injuries you suffered will heal as best as possible.
On top of that, getting the proper medical care is crucial to your settlement once we start dealing with the insurance companies, etc.
If you don't get medical care (and have proof) then down the road the insurance companies will minimize your claim by saying you weren't injured because you never required medical care.
You don't want to fight the insurance companies or the courts alone, you will want a top motorcycle accident attorney like Richard Harris on your side.
There are many reasons in determining the financial part of an injury claim, and our ultimate goal is to get you maximum compensation for things like:
Property damage
Injuries
Lost Wages
Pain and suffering
Common Injuries from Motorcycle Accidents
We all know that riding a motorcycle no matter how safe you are will have a good amount of risk.
There are many types of injuries that can occur and they range from mild to serious or even death.
In a recent study The National Highway Transportation Safety Administration (NHTSA) concluded that about 18% of those in a motorcycle accident will have TBI Traumatic Brain Injury.
In Henderson motorcyclists and passengers are required to wear helmets.
The helmets must meet standards set by the U.S. Department of Transportation.
Today even riders and passengers on mopeds and 3-wheel vehicles with handlebars and a saddle seat are now required to wear helmets in Nevada.
Bottom line is that a good helmet can save lives and can help prevent TBI from happening.
3 most common injuries that a motorcycle rider will face:
Road Rash – When a motorcycle accident occurs there will most likely be cuts, scrapes and contusions to the skin and body. Road rash does require medical attention. Infections can cause complications to your healing if not properly cared for.
Broken Bones – This is a very common type and can occur anywhere in the body like the arms, legs, ribs and face. When a motorcyclist is hit by a car or truck the impact can cause bone breaks. If the rider is thrown from his bike they can injure many bones.
Head Injuries – When the head is injured long term effects can occur.  A TBI can happen when there is a bump, or blow to the head and also if an object penetrates the skull. Some signs include:  Loss of consciousness, repeated vomiting or nausea, constant headaches, convulsions etc.
If you've been injured in a motorcycle crash in Henderson, you'll find there are a number of lawyers, but none that will work harder for you than The Law Offices Richard Harris.