Las Vegas Hotel Casino Injury Accident Lawyer
What happens in Vegas stays in Vegas.
Wasn't that the marketing commercial for Las Vegas tourism a few years back?
Well if they had their way that would always be the case.
Las Vegas survives on tourism and convention business for most of the city's revenue, and this includes Fremont Street in Downtown Las Vegas.
So casino and hotel owners will do their best to keep accidents under the radar.
Sometimes even big things like shootings or big robberies at hotels are only known to people who live in Las Vegas.
Accidents Aren't Planned
No one comes to Las Vegas or Reno Hotels and Casinos to get hurt.
Many people come to Las Vegas for work, but mostly for fun.
Sometimes however accidents happen.
Obviously not what you have in mind when planning your trip to Vegas.
If you have been injured in an accident in a casino or hotel in Nevada then seek medical attention first, but then get yourself a lawyer to represent you right away.
Call Nevada's biggest accident attorney, The Richard Harris Law Firm.
We have over 40 years of experience dealing with hotel and casino accidents.

Injuries That Happen at a Hotel or Casino
Most hotels and casinos are large properties with a variety of areas for people to choose from.
This creates an environment ripe for injuries and accidents for both workers and guests.
There are however some common things that happen in casinos and hotels.
Some of the casinos –
AZ Charlie's Boulder
AZ Charlie's Decatur
Bally's
Binion's
Boulder Station
Caesars Palace
California
Circa
Circus Circus
The D
Downtown Grand
Eastside Cannery
El Cortez
Ellis Island
Bars and Nightclubs
Vegas today has so many visitors that come to visit just the bars and clubs.  Sadly tourists and locals are injured everyday in the bars and nightclubs here in town.
If you were injured in a bar, nightclub, or any similar venue here in the casinos then contact us today for immediate help.
Don't fight the big casino insurance companies by yourself.
Sadly many tourists and locals alike will take an Uber to get home, but Richard Harris Law Firm has seen many bad accidents even involving Uber.
Food Poisoning or Other Injuries
Food poisoning is something seen a lot in hotels and casinos. Large casinos usually have a large buffet outlet that feeds several hundred to several thousand people at a time.
This is a breeding ground for foodborne illness. Sometimes food isn't cooked enough or not held at the right temperature.
This can cause food poisoning and is the sole responsibility of the food and beverage department. Some other odd accidents can also occur in food establishments in casinos such as slip and fall on a wet floor.
We have even seen a person swallow broken glass that was in a food item by accident causing tears in the mouth and can cause severe injury if swallowed.
All of these can be avoided if the food and beverage department prepared food properly and checked food items.
If you have been injured or have gotten food poisoning at a hotel or casino in Las Vegas or Reno call The Richard Harris Law Firm for a case review.
In Room Accidents–
In room accidents are a little more rare than food injuries or accidents. In room accidents can be a variety of things caused by simple things like loose carpets, furniture that is broken or not stable.
Plumbing issues can cause burns if the water is too hot for example. If the electrical sockets aren't properly installed you could be electrocuted when you plug in your computer or phone.
If you were injured just while hanging out in your room at a casino, notify the management of the hotel of the problem, and seek medical attention right away if needed.
But definitely call an attorney for a free consultation. Never let hotel management make you sign anything.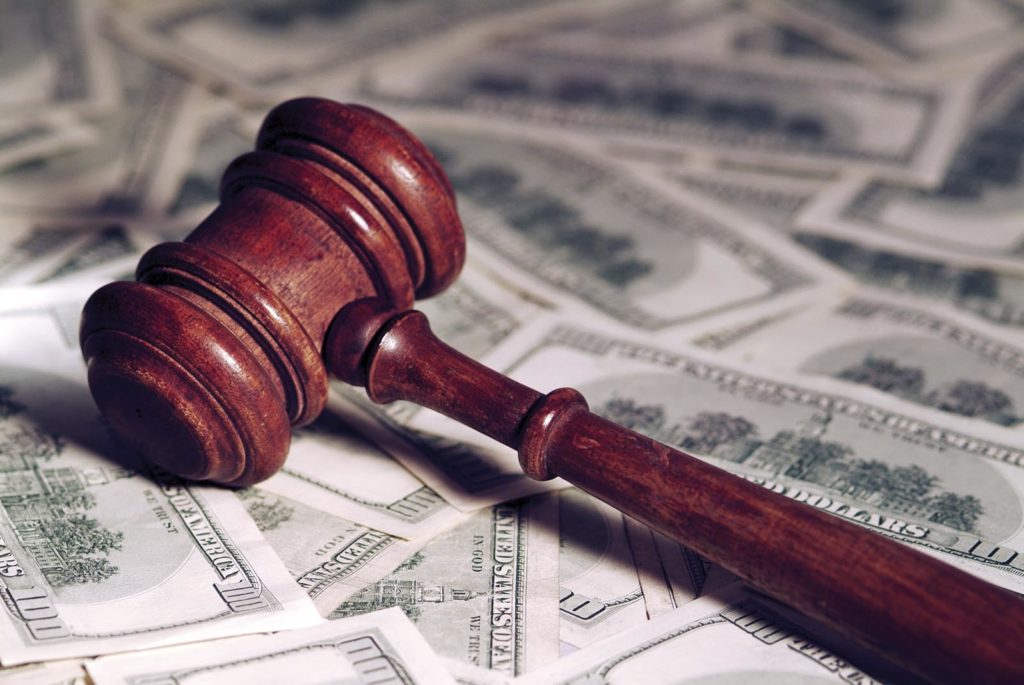 Can You Sue a Las Vegas Casino Hotel
Chair Injuries– Hotels have thousands of chairs between the gaming, restaurants, and entertainment venues. The hotel is responsible for all the maintenance to all chairs in the casino.
If chairs are not put together properly or not maintained properly they can collapse and a person could fall. Injuries could include back and neck injuries and some can be very serious even though it doesn't sound that way.
If you've had a chair fall from underneath you at a casino hotel then call our team of lawyers at The Richard Harris Law Firm, we have over 40 years of experience with hotel and casino accidents.
We will fight for you and not just take the first offer the casino delivers.
Elevator or Escalator Accidents-
Imagine getting stuck in a broken elevator between floors for several hours.
I'm light headed just thinking about it, but it has happened in many Las Vegas Casinos.
Since most of the casinos on the strip have high floors the elevator banks are huge. Some hotels have 8 to 12 elevators in a group.
Casinos in Las Vegas are required to hire union employees and all engineering department personnel are union employees.
They are responsible for  the service of the elevators.
If you have ever been stuck in a broken elevator it can be scary, or injured in an escalator we might be able to help..
Escalator Injury
Escalators are another hazard and they are everywhere in Las Vegas. Escalators can break or suddenly stop working causing a person to fall down the escalator.
Also clothing can become stuck in the escalator and the escalator does not stop causing the guest to get stuck and almost dragged up or down the escalator.
If you are hurt on an escalator or elevator in a casino hotel call us at The Richard Harris Law Firm, we are available 24 hours a day 7 days a week.

Ground Transportation Accidents-
It's great that a casino hotel will offer ground transportation maybe to and from the airport and maybe it's a shuttle to another property in the same group.
This is usually in the form of a van or a small bus. Limousines are often used to pick up important clients or high rollers of the hotel casino.
Car accidents happen all the time in Las Vegas but if you are in a van or limo owned and operated by the hotel or resort you're staying at then the hotel casino in responsible for your safety while you are riding in the shuttle.
They are also responsible for the hiring and background checks of the drivers, maintenance of the vehicle they own and operate.
Be Careful With Casino Staff
They are responsible for insuring the vehicles they operate.
If you are in a car accident while riding in a shuttle or limo owned and operated by the hotel, call an attorney right away after you seek medical attention.
Do not speak with any insurance adjuster after the accident.
Insurance companies will use whatever you say against you and try to deny or minimize the payout.
Only an experienced casino injury attorney like Richard Harris should speak with insurance companies after an accident.
Pool accidents–
At most hotels and casinos especially on the Las Vegas strip a pool party is a big event. The pool areas at most strip properties are cities onto themselves.
They can be acres of land and have several pools and bars. Some even have wave pools and slides. Some pools even offer concerts or special programs on certain days.
These can cause large crowds to form at the pool areas. Also let's be honest it's hot in Las Vegas in the summer and other than inside an air conditioned hotel the pool is the place to be.
Sometimes hotels even let locals with ID go to the pool even if they are not hotel guests. But pools present their own set of issues, especially mixed with alcohol.
People slip and fall on concrete, get sun poisoning and have to go to the hospital because they forgot sunscreen. But of course the biggest problem at Las Vegas hotel pools is drowning or almost drowning and this happens more frequently than you may think.
All pools have certified lifeguards but sometimes the crowds are so big lifeguards don't see a person.
more casinos –
Four Queens
Fremont
Golden Nugget
Golden Gate
Linq
MGM
Mirage
OYO
Palace stations
Palazzo
Why Call The Richard Harris Law Firm
We have been in the Las Vegas and Nevada community for over 40 years.
We fight for our clients and will never take the first small settlement offer that a hotel throws out.
Our clients are our number one priority, we can help our clients with insurance companies, medical bills, future medical bills, lost wages and pain suffering.
We go to court for you if it ever even gets that far.
Sometimes a tourist might even get injured in a beauty salon in a casino and we can help with that also.
We will make every attempt to settle your case for the highest amount available to you even if it's from a forklift injury while you were working in the casino.
Once you hire our team you no longer have to speak to any hotel or casino employee or insurance adjuster about your case.
We will handle it from then on.
We have won over $1 Billion for our clients.
You pay nothing up front, we only get paid if we win your case.
We offer free consultations and case reviews.
Contact Las Vegas and Reno's number one personal injury law firm Richard Harris.
We work for you when you are injured in a hotel casino accident.
Other Casino hotels that we can help injury victims at – 
Rampart
Rio
Sahara
Silver Sevens
Tuscany
Venetian
Treasure Island
Westgate