Tropicana Las Vegas Casino Hotel Injury
Welcome to Las Vegas, home of the world-famous Las Vegas Strip.
The Tropicana Casino Hotel has been a major player in town since opening in April 1957.
Today it is still a major part of the landscape and has 1,467 hotel rooms.
The gaming floor is approximately 50,000 sq ft with another 72,000 sq ft of convention space.
The Tropicana is located on one of the busiest intersections in town, Tropicana Avenue and Las Vegas Boulevard.
It is easy access to its neighboring strip properties like the MGM, New York, NY, and the Excalibur.
It has crowds in the thousands having the time of their life, most of the time.
Unfortunately, an accident with injury is just around the corner with all the excitement and energy in this 24-hour casino hotel.
Injuries Happen Anytime of The Day
An injury can happen in many ways in a place like this.
Restaurants and nightclub / bars are common areas where an accident can occur as well as the parking lots, swimming pools, casino floors, elevators, stairwells, and hotel rooms.
A large number of incidences have occurred due to some kind of negligence or careless behavior of another.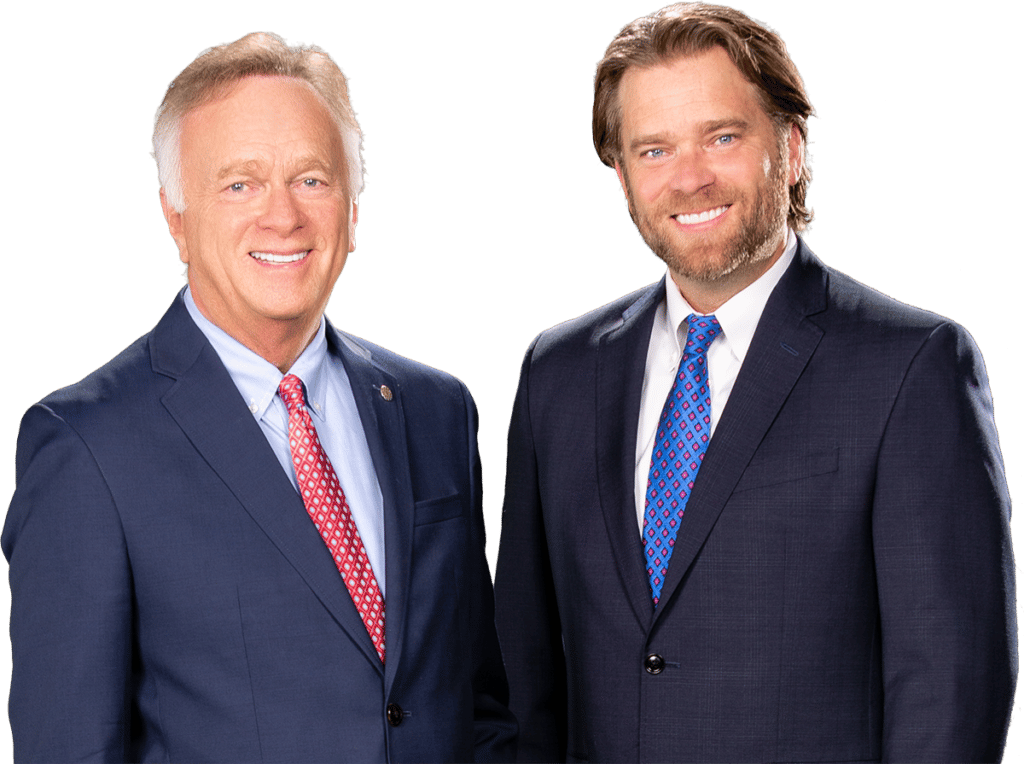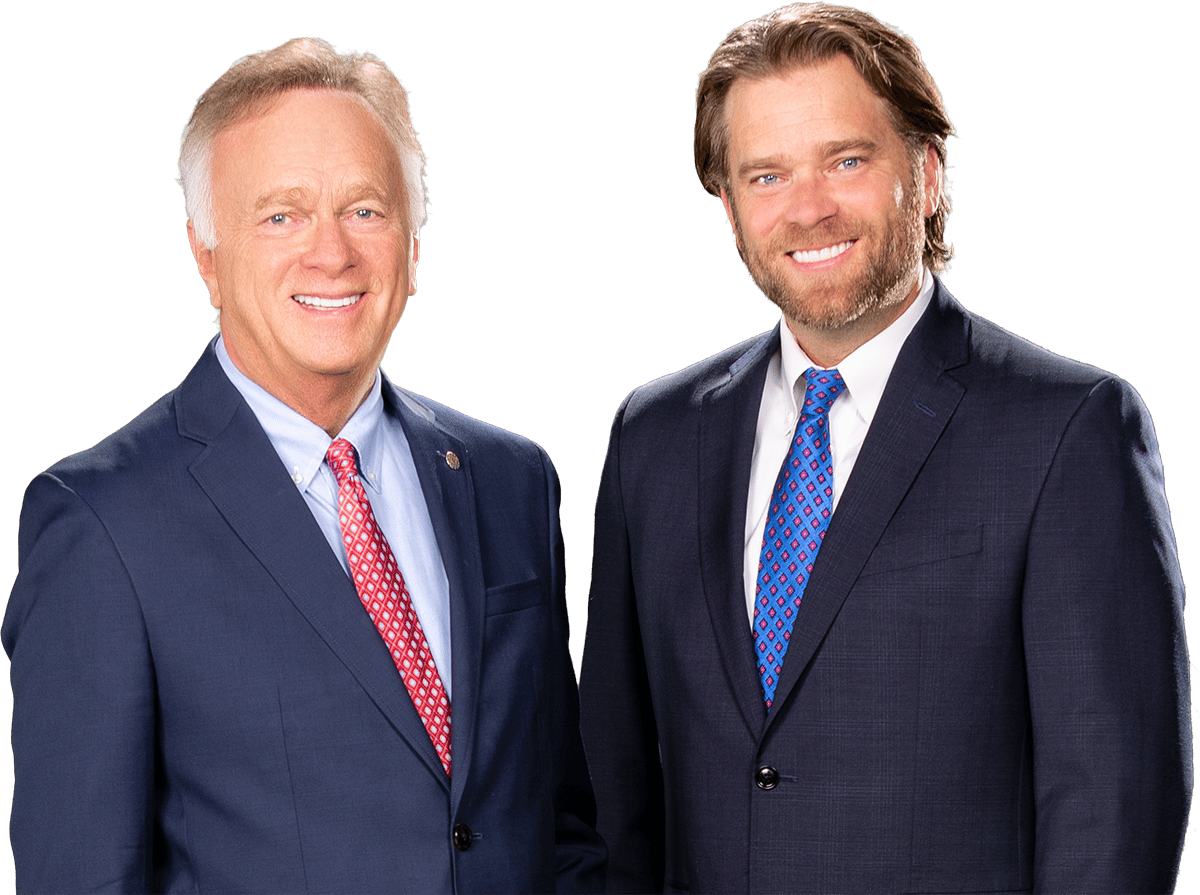 Contact Richard Harris Law Firm
The Law Offices of Richard Harris have been here since 1980.
We have seen our fair share of accidents in The Tropicana and all the other strip properties as well.
If you have been injured due to negligence it is important to have a personal injury attorney on your side and we can help determine who you might need to sue.
We have a 5 Star rating on Google and have helped over 100,000 clients.
We have also recovered over $1 Billion for our clients.
The first consultation is always free.
Types of Casino Injury Accidents
Slip and Fall – In a property this size there are a number of opportunities for a person to slip and fall. The casino floor may look beautiful and shiny but if it happens to get wet it can get really slippery. There is tile flooring in bathrooms of restaurants and rooms that can be dangerous.
A freshly mopped floor where proper signage was not placed can do some serious damage to an unsuspecting guest. Water is often the main culprit on a wet floor. Where the carpet meets the tile can also be dangerous. Mats that are not properly placed and cracks in the flooring can be hazardous. The swimming pool area can have slip and fall accidents as well.
Pedestrian Accident – Walking around vehicles in the parking lot or in the parking garage can be dangerous. This can lead to a pedestrian being injured by a negligent driver. Valet parkers can often be speeding or driving recklessly and an accident can take place. Pedestrians should always be on the lookout for these dangerous situations around motor vehicles on the casino property. Getting hit or run over by a car will cause some serious injury.
Drowning – This injury can happen anywhere where there is a swimming pool. It can also happen in the spa or in a bathtub in the room. At the pool area there should always be lifeguards on duty to make sure this does not happen. This is not always the case.
Fire – A fire is always serious and can cause injury and be fatal. There are many ways a fire can start that is not the fault of the person affected. Faulty wiring can lead to a fire. These large casinos are well equipped with fire protection and a sprinkler system that should be in place to prevent a major situation. Fires can be unpredictable and may spread from a restaurant kitchen or hotel room.
Automobile Accident – Getting your car in the parking garage or at the valet can be hazardous. An auto accident is a common accident and a leading cause of injury. An accident with another vehicle or pedestrian can ruin a fun night out. Distractions will cause drivers and pedestrians to lose focus which can be disastrous.
Defective Product – This can result in an electric shock from the hairdryer or other defective products throughout the property. A chair or bar stool in the restaurant, hotel room, or lobby is known to break every once in a while. With over 1400 rooms and numerous restaurants and bars there is always something that is broken and needs repair or replacement.
Elevator Malfunction – Being in a broken elevator can lead to some serious panic. Most of the time we just trust that the elevator will work. If you have ever been in an elevator that malfunctioned just for a minute than you know how quickly the stress can kick in. The feeling of suffocation can turn to panic attacks and sometimes even death.
Night Club Accident – Between all the bars and restaurants and night clubs in The Tropicana the drinks start flowing and the drama is not far behind. Hopefully a nice, fun, peaceful night out is what you get but every once in a while, there is a fight or an overzealous security guard and an injury.
Assaults – The fact is that casinos can attract thieves too. Those with bad intentions can be among the rest of us in these types of environments. Taking advantage of those having a good time when they least expect it happens all too often. Casinos must provide well-lit areas, security cameras and security guards to ensure the safety of their customers. This does not always happen and incidences that could have been avoided occur.
Injured at The Tropicana Las Vegas?
It is important to have a casino injury attorney if you have been injured at a large property like The Tropicana LV.
Business owners have the obligation to create a safe environment for their guests.
If they have not and an injury occurs then the person may be able to receive compensation from the liable party.
If it is the properties' fault then they will definitely have their lawyers in place to try and make it difficult for you to be compensated.
There will be legal filings and paperwork that our attorneys will be able to handle for you while you focus on your recovery.
These properties did not become so enormous and successful by giving their money away.
Being injured on vacation or a business trip can be frustrating and overwhelming.
The last thing that anyone coming to The Tropicana is thinking about is getting injured and what to do next.
Serious Injuries in a Casino Hotel Accident
A casino hotel is like a city of its own. There may be more people in The Tropicana Las Vegas on the weekend than all year in some small towns. Injuries can and will happen.
Broken Bones – This injury will take a person from their daily routine. In some breaks there may be surgery needed. This injury also tends to be very painful. If the bone does not heal properly it can lead to a lifetime of pain and suffering. Legs, arms and even the skull are all at risk in an accident.
Head Injury – Getting the head injured can be debilitating. It can have not only physical consequences but emotional ones as well. Traumatic Brain Injury (TBI) can be serious and has a long list of symptoms like; memory loss, emotional instability, and headaches to name a few.
Spinal Injury – If the neck, back, head or shoulders are impacted the spine can be injured. Serious issues can result from a spinal injury and a person may have difficulties recovering. Sometimes there is never a full recovery after an injury. Paralysis, chronic pain, and loss of motion may be the result. Having a serious slip and fall, assault, or other type of accident at the casino hotel can be the cause.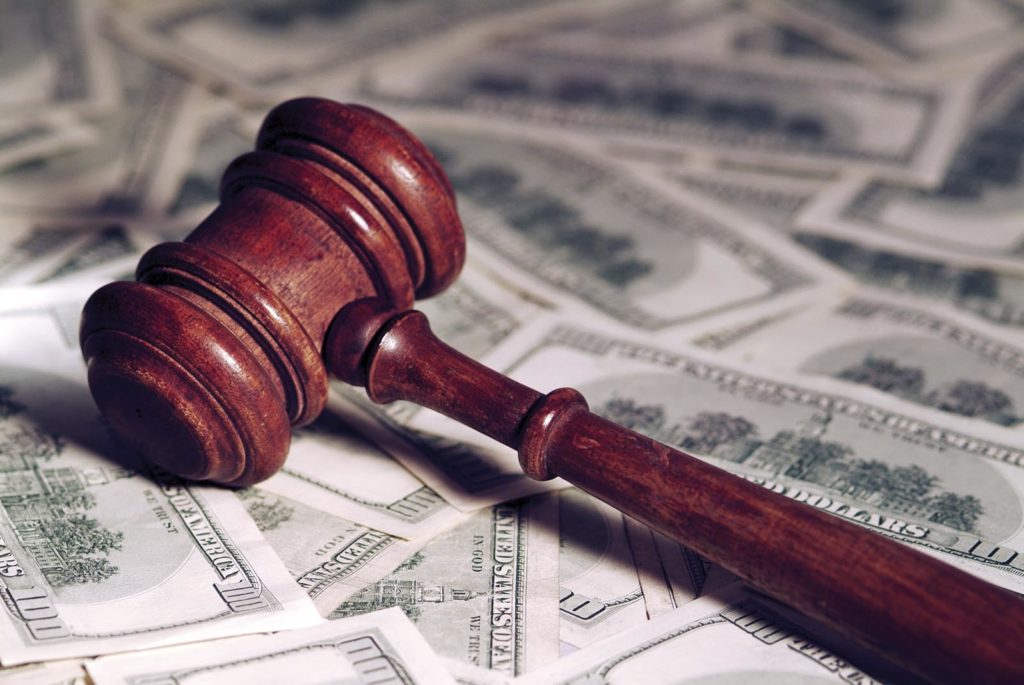 Damages from a Tropicana Casino Injury
Medical Expenses – Costs related to an injury can be enormous if the damage is significant. Some of the bills associated to an injury can include; emergency room, medications, rehabilitation, doctors' treatment, physical therapy etc.
Pain and Suffering – This can be both physical and emotional. Trauma from an accident can linger. Some serious accidents with injury can be long lasting. Not being able to do the things you once did physically often leads to depression and mental anguish.
Lost Wages – A person's ability to generate income is often hindered when an injury occurs. This can affect the person now and in the future. When a person is not working usually means that they are not earning an income. When a person is injured, it may be a while before they heal up and get back to work. This can be a major financial burden.
Statute of Limitations in Nevada
If you have been injured in a casino hotel in Nevada and are planning on filing a premises injury lawsuit there is a time limit.
It must be filed within 2 years of when you were injured or 2 years of the victims most recent medical visit.
Either way it is best to consult with a professional personal injury lawyer that specializes in these types of cases.
Richard Harris can help!
Time can go by quickly so the sooner the better.
Laws can also change so get the up to minute facts on these types of lawsuits. Contact us by phone, email or just come by the office.
Hiring a personal injury attorney is really the best way to make sure that your rights are protected after a casino hotel injury.
https://casinos.ballys.com/tropicana-las-vegas/ (Tropicana Casino Injury)