Treasure Island Injury Lawyer
No one wants to go on vacation (or on a business trip) and end up hurt or injured at a hotel casino, but things happen.
If you happen to be hurt in an accident due to negligence of the hotel you need to call an experienced legal team.
Richard Harris has been helping clients fight the big casinos for over forty years.
We fight for the largest settlement for our clients.
Our expert injury attorneys will guide you through all aspects of your injury case against the hotel casino responsible for your injuries.
At Richard Harris Law Firm we take no fee up front and work on a contingency basis until we win your case.
We will be the contact between our clients and any representative of the casino including the insurance adjusters.
We will discuss any possible settlement offer with our clients and make any recommendations.
If negotiations for a settlement aren't progressing we will file a claim with the court and go to trial when necessary.
If you have been injured while staying at Treasure Island you should call Richard Harris before you speak with any representative from the hotel.
Our team will investigate to find all liable parties for your injuries.
 Our attorneys will prepare and file lawsuits before the statute of limitations deadline.
Speak with an attorney during a free consultation where we will discuss all aspects of your case.
Call The Richard Harris Law Firm today for a free consultation.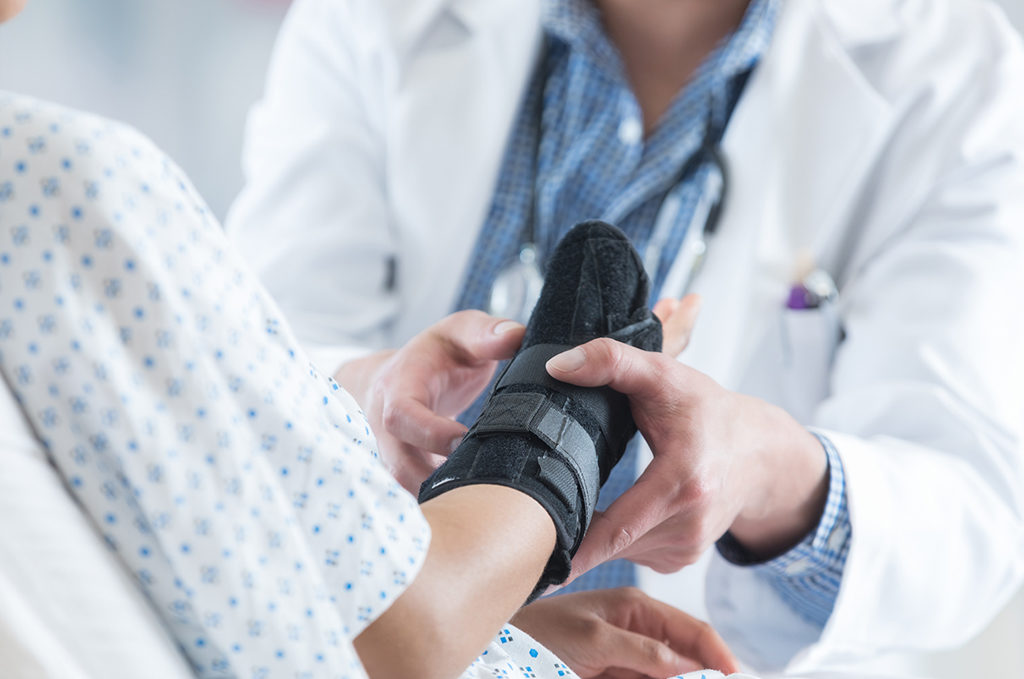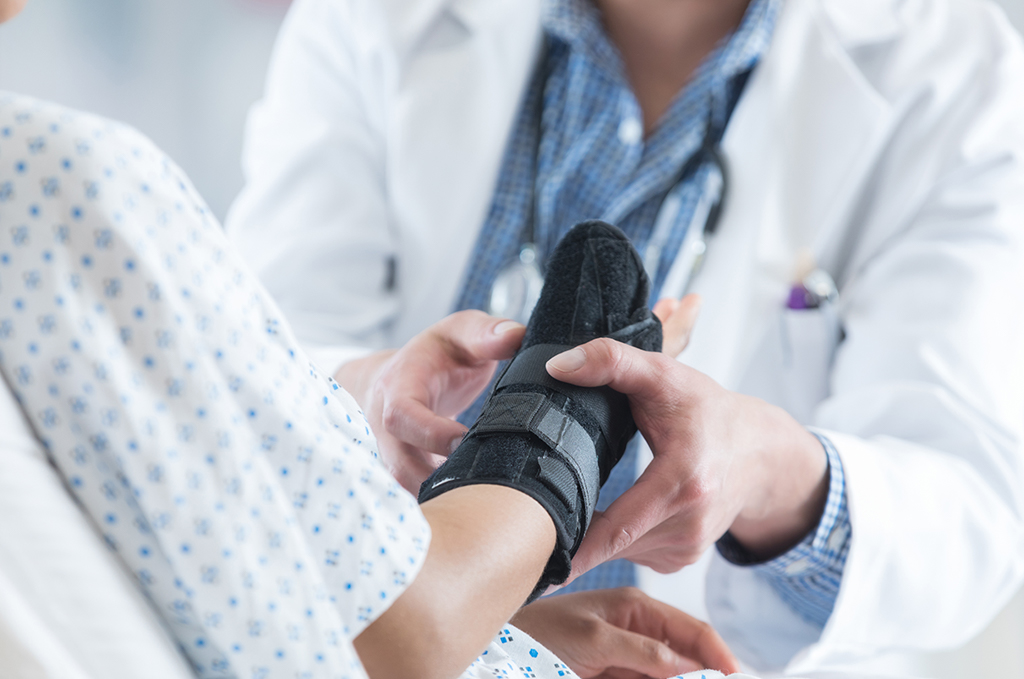 Common Injuries at Treasure Island
There are many injuries that someone could sustain while visiting or working at any hotel or casino.
The most common injuries that most personal injury attorneys see at a Las Vegas hotel and casino are:
Slip and Falls

Criminal Assaults

Sexual Assaults

Broken furniture accidents

Fire or burn accidents

Garage or Valet services accidents
Look, hotel casinos in Las Vegas are big places.
Treasure Island for example has 2,885 rooms, so accidents are bound to happen with the amount of people that visit any hotel casino in one day.
However, the hotel has a responsibility to protect customers and employees from reasonable harm.
When the hotel fails and someone gets injured that's when you need to hire a personal injury lawyer to represent you.
All hotels including Treasure Island will have a legal team on their side and will do everything to make incidents go away.
You need to have a legal team on your side.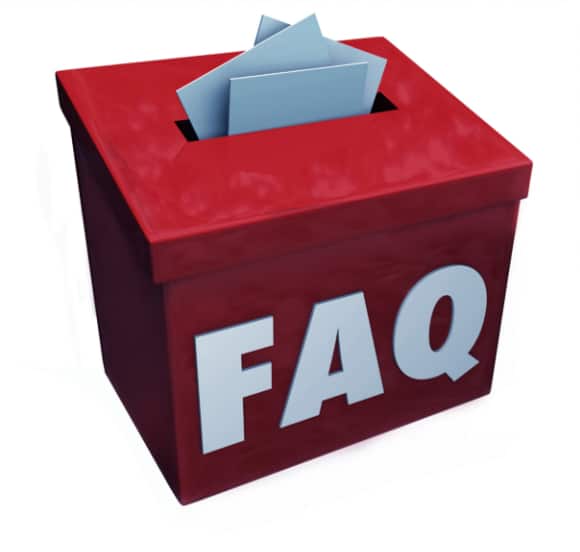 What to do If Injured at Treasure Island
There are some steps that you should take when you're injured at any casino hotel including Treasure Island.
These steps should be taken if you're a guest or an employee.
The choices you make right after being injured can have a major impact on your future.
Choosing the right lawyer for you is just as important as any other aspect of your case.
Damages From an Injury at Treasure Island
When a casino is negligent and and a guest is injured while enjoying their Vegas vacation, sometimes financial recovery is the only answer.
There are several damages that can be recovered by someone who has been injured while at a Las Vegas casino hotel.
Medical bills – medical bills are expensive and even with insurance you may have to pay for out of pocket medical expenses and these can add up quickly.

Lost wages or future earring– if your injuries are significant you may be out of work for a while and even if you able to get disability that only pays you a third of your salary.

Pain and suffering– damages from pain and suffering are based on how severe your injuries are. The more severe the injuries the larger the settlement for pain and suffering.

Punitive damages– these damages are what a judge may order the negligent party to pay as punishment for reckless or negligent behavior that could have been avoided.

Wrongful Death– if a loved one dies of their injuries our family cna awarded wrongful death benefits if the establishment is held liable for your loved one's death.
The more severe your injuries are, typically the higher the settlement.
Higher payments occur when a victim has injuries like traumatic brain injuries or spinal cord injuries.
Getting the most out of your settlement to make you whole again is our top priority at The Richard Harris Law Firm.
Who is Responsible for my Injuries?
You may not realize it at first, but the hotel casino may not be solely responsible for your injuries.
There are other parties that most people don't think of that might be partially responsible for your accident.
Some of the most common at fault parties are:
Construction companies that work on the hotel casino

Food Suppliers

Outside restaurant or club owners who lease space from the hotel

Other patrons

Concert Promoters

Vehicle Manufacturers

Escalator and elevator maintenance companies
The Richard Harris Law Firm will be able to determine if a party other than the hotel owners or management are responsible for your injuries.
What Happens in Vegas
No one plans to be injured while visiting Vegas.
Everyone goes to Vegas to have a good time, but things happen sometimes.
If you have been injured while staying at or visiting Treasure Island you need a local Las Vegas injury lawyer to represent you even if you are visiting from out of town.
Your case will be negotiated and if needed go to trial.
Therefore you need a lawyer who has been in the community for years.
Richard Harris has been a casino injury lawyer in Las Vegas for over 40 years.
Call for a free consultation today.
Treasure Island Hotel Casino
During the 1980's after the mob had run out of Vegas the town turned to corporate America to revive Las Vegas and continue to bring in tourism.
The corporate answer to the old school mob run Vegas was to turn Vegas into a family entertainment destination and in doing so they created the theme hotel casino.
 For a short time all the new construction in the 1980's were hotels based around a theme like New York New York with its replica New York city theme, Paris hotel with its replica Parisian theme, and then there is Treasure Island with its Island Pirate theme.
Treasure Island has a massive lagoon  out front that spouts fire with two pirate ships that battle every few hours.
This show took place every day for over two decades. Steve Wynn developed the family friendly resort in 1991 and it opened on October 26th 1993. The very next day one of Steve Wynn's other properties, The Dunes hotel, was imploded.
In the early 2000's with a return to Vegas being an adult destination the hotel pirate theme was significantly scaled back and the hotel was renamed" TI" to evoke a more adult themed hotel.
TI has been the scene for some really serious accidents and criminal activity over the last few years.
 Over the last few years there have been several assaults on the TI property and even a killing. There has been a rooftop fire that caused smoke damage to the hotel and some minor injuries to the guests.
 Your vacation should never result in an assault or injury at any hotel casino including TI.
But accidents happen and when they do you need to hire a local lawyer who knows the ins and outs of the Las Vegas legal system.
Richard Harris is that legal team with over 40 years of service to the Las Vegas area.