Bellagio Injury Accident Lawyer
With over 4 decades as Nevada's best personal injury firm we have seen the city grow to over 3 million people and have seen the skyline change almost every year.
What hasn't changed is that accidents happen at casinos everyday and we have represented many clients when they were involved in an incident with a casino.
We work solely on a contingency basis, meaning we take nothing up front and only get paid when we win your case against the casino.
We fight for our clients against the big casino operators.
If you have been injured at the Bellagio Casino Hotel then call us.
We will review your case for free no matter how small you think it is.
Call The Richard Harris Law Firm today.
Everyone knows the Bellagio if for nothing else than the famous dancing fountains.
Don't fight the Big insurance companies Alone.
Call us Today and let us Fight for you.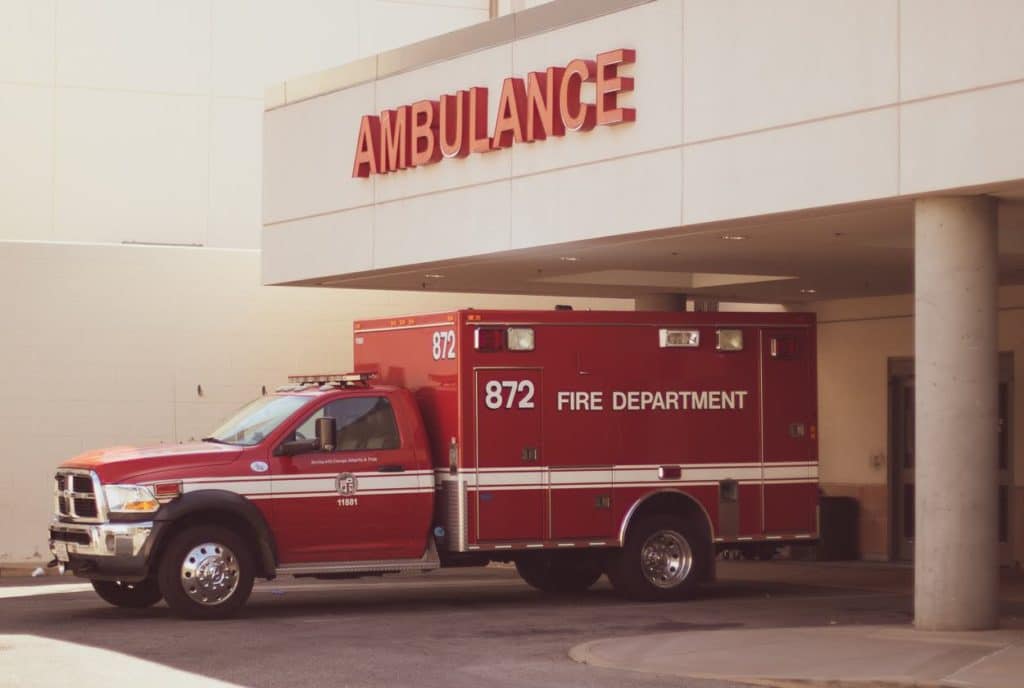 Bellagio Casino Injuries
Being injured while on a business trip or a cool weekend getaway to Vegas is a sure fire way to ruin the entire experience.
The lawyers at The Richard Harris Law Firm know first hand how casino owners and staff can be neglectful at the expense of the guests.
We have also seen Casino owners cut corners when it comes to employee safety.
In most cases Casino owners will try to avoid taking responsibility for the neglect or bad decisions that caused injury to a guest or staff member.
Our legal team has been fighting for the rights of Casino employees and injured guests for over 40 years.
We have recovered over 1 Billions dollars in damages for our clients.
Casinos are in the business of making money, obviously they wouldn't be here if they just gave it away.
But when guests or staff get hurt the only ones who pay the price are the guests and injured staff.
The big casino does not suffer any consequences from your injuries.
Since The Richard Harris Law Firm has been in Vegas for more than 40 years, we have seen how the skyline has changed and the city has grown but not much has changed in the business of casino safety over the years, they have just gotten bigger.
If you were a guest or employee at The Bellagio and was injured due to a slip and fall, casino assault, food poisoning, or any other casino accident call The Richard Harris Law Firm today for a free consultation.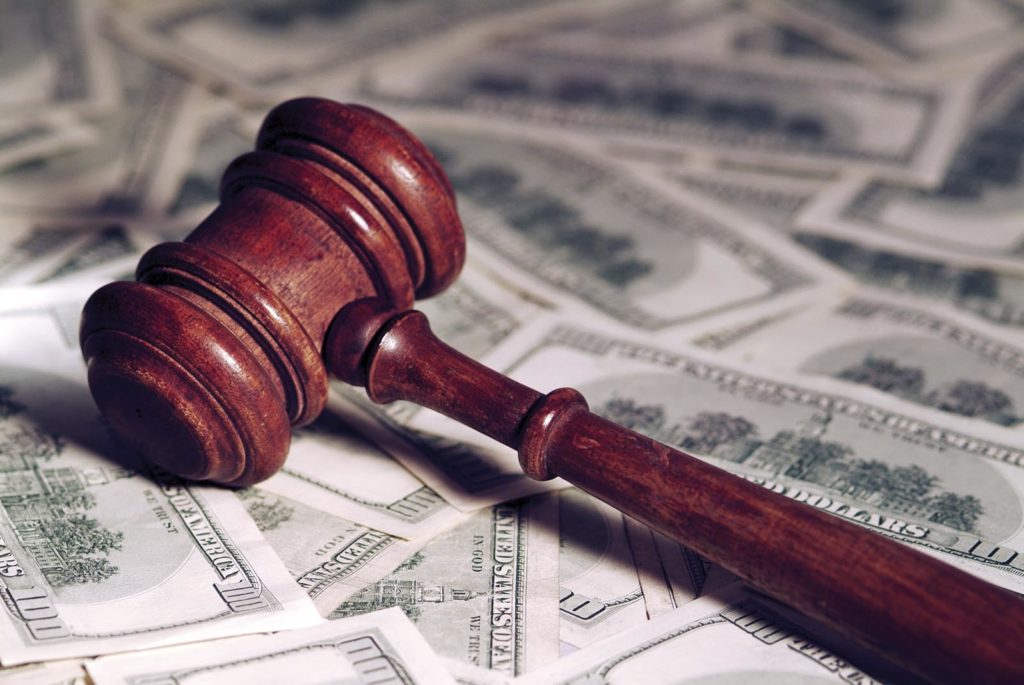 What Damages can Injured Bellagio Guests Recover
Casinos, even the small ones, have big deep pockets and they should, they take my money most of the time.
Casinos in Las Vegas are 24 hour establishments that are fast paced and always have a revolving door of money and interesting things to do and see.
Alcohol and gaming are available at any time of the day or night.
This being the case can result in serious injuries for guests and employees.
Guests can be overserved and employees can be sent to do a job in an unsafe environment.
If this has happened to you at The Bellagio contact The Richard Harris Law Firm today.
We will get you the damages you deserve.
This can include:
All medical bills- including emergency medical treatment, surgeries, prescriptions, future physical therapy and all other medical expenses

Itinerary change expenses- When you are injured in a casino accident and from out of town you may have to change all your plans including extending your stay, change in plane tickets and food expenses

Lost wages- this includes lost wages current and future, missed work for doctors appointments

Pain and suffering- If the courts think the casino acted negligently can assess pain and suffering damages based on the discretion of the judge.

Mental health treatment including medications and therapy

Any additional financial hardships caused by the neglect of the casino
Are Casino Injuries in Las Vegas Common
Injuries in Casinos happen all the time.
Most are associated with slip and fall injuries.
However there are many other accidents that can cause serious injury, they include:
Slip and Fall, the most common of the injuries and can include gaming, pool and hot tub area slip and fall.

Accidents due to poorly maintained hallways, elevators, furniture, and restaurants

Assaults that take place at the casino, or in any area of the resort

Food poisoning

Parking lot injuries including shuttle bus accidents

Inattentive or understaffed casino security

Accidents , injuries or assaults that take place in your hotel room.

Injured at work, workers comp law suit
Nightclub injuries
These are just some of the most common incidents that occur and cause injuries to guests or employees.
If any of these have happened to you while you're on a trip to Vegas or working at The Bellagio call The Richard Harris Law Firm today.
We can examine your case and let you know what to expect.
What To Do if Injured at Bellagio
If you are injured in a casino in Nevada you need to hire a personal injury attorney right away.
You need people who are fighting for you on your side immediately.
Just be aware casino managers, owners and other employees are not on your side.
We are not saying by any means that they are not there to help you but casinos will look out for number one first.
A good personal injury attorney recommends that you follow a few simple steps in injured in a casino:
Don't sign anything- you may be unknowingly absolving the casino of any wrongdoing if you sign documents. Never sign any documents without an experienced attorney reviewing them first. Casinos will offer apologies and offers to make up for the injuries and make many different kinds of offers to avoid accepting responsibility for the injuries.

Get witness statements- Casinos are always crowded with people always around. It is most likely that someone saw what happened. Ask around the immediate area only after you realize you are safe. Getting their information and their story can help you in the future.

Document the Casino or area where the accident occured- Just like regular accident evidence is important. So if possible take photos or video of the area where the accident happened. Also note anything that might be important about the area, like things that are broken, wet floors, or other peoples actions that may have contributed to the accident. Casinos will do their best to clean up the incident as much and as fast as possible to remove evidence and get normal operations back up and running without too much fuss. So document everything as soon as possible.

Call a personal injury attorney- It does not matter if you live in Las Vegas or not. It only matters that you were injured in Las Vegas, but it does matter who your attorney is. You must hire an attorney that has a license to practice in Nevada. You should always hire a local attorney who knows the laws of the state and county. The Richard Harris Law Firm has been serving the Las Vegas community for over 40 years.
Bellagio Casino
The Bellagio was conceived by Steve Wynn to be opened on the land that was formerly the Dunes hotel.
Besides the fountain The Bellagio is the backdrop or even a character in many movies about or featuring Las Vegas.
Also, The Bellagio is famous for its Michelin Star restaurants, world famous shops including the first Channel Store in all of LAs Vegas.
The Bellagio Resort is home to the world famous Bellagio Conservatory and Botanical Gardens.
Each season horticulture and engineering staff transform the 14,000 square foot space into a mesmerizing and intoxicating space for the senses, really if you haven't seen it you should.
One more really cool fact about The Bellagio is the front desk or check in area holds 20 tons of Venetian glass artwork valued at approximately $3 million dollars , all hand blown and shipped directly from Italy.
There have been many resorts built since the Bellagio opened in October 1998 but in many ways the Bellagio was the first.
The Bellagio has 156,000 sq ft of gambling space, 3933 rooms, and holds some of the most valuable art in the world.
Steve Wynn was the original owner but today the property is owned by MGM and The Blackstone Group.
I tend to forget where I am when I'm in The Bellagio because it is truly aesthetically pleasing but just like every other resort hotel in Las Vegas, accidents happen for the millions of visitors and thousands of employees that pass through the doors of The Bellagio every year.