Were You Injured in a Las Vegas Nightclub
Most people who come to Vegas or live in Vegas head out to a nightclub from time to time never expecting anything but a fun time with friends.
But what if that wasn't the case and you or one of your friends ends up hurt or worse.
What should you do then and who is ultimately responsible? 
This can all be very confusing after an incident at a nightclub where alcohol may have been involved.
This can make everything just a little more confusing.
If you were a patron at a nightclub in Las Vegas you might be able to recover damages for lost wages, pain and suffering, and medical bills if you were injured in a nightclub in Las Vegas.
If any of the following occurred while you were visiting a Las Vegas nightclub you should contact The Richard Harris Law Firm for a consultation about your Las Vegas nightclub injury. 
Assault and Battery by the club bouncers or security

Lack of adequate security

Negligence of club employees

Sexual assault or harassment by staff or other patrons

Alcohol or food poisoning

Discrimination of any kind

Failure to get or render medical attention when needed

Negligence of any kind
Call The Richard Harris Law Firm
Over 100,000 Satisfied Clients
Over $1 Billion recovered for our clients
Available 24 hours a day
99% Success Rate
Serving Las Vegas Since 1980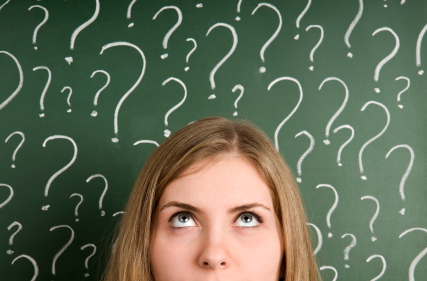 Who is Responsible for Injuries in a Las Vegas Nightclub
In Nevada it depends because under the law the responsibility for a wrongful act is usually limited to the person who commits the act. 
But under certain circumstances the nightclub can be held liable for the actions of their employees including bouncers, bartenders or any other employee.
Many nightclubs are in large casinos so that makes finding who is liable a little more difficult.
The club could be owned and operated by the casino it is in therefore the casino corporation can be the responsible party.
Another scenario is the club rents the space in a casino so the club is privately owned, so they alone could be responsible and not the casino. 
All this can be hard to figure out.
That's why having an experienced law firm who has been in Las Vegas for over 40 years is priceless.
In Nevada a nightclub owner or operator can be held responsible for a guests injuries when :
An employee is negligent in their regular job duties- A waitress fails to clean up a spill and you slip and fall. This is an example of an employee failing to perform their regular duties properly since cleaning up a spill is a normal job when serving drinks at a club.

The nightclub fails to hire the correct staff or supervise the staff correctly- If an employee files a complaint of harassment against another employee and the club does nothing about it, the club can be held liable since it was notified of a potential issue and failed to act on it.

The club policies or practices are discriminatory in any way- If the club discriminates against a particular group like the LGTQ community they can be held liable for damages for discrimination.

The club employees commit an intentionally wrongful / illegal act- If a bouncer beats up a patron after an altercation or a patron is harassed by a staff member while in the club then the club can be held liable for the employees wrongful or illegal act. If these acts were committed after the club closed and are off the club property then the club may not be held liable for the actions of individuals. Only an experienced law firm like The Richard Harris Law Firm can tell the difference based on many factors.
What Damages Can I Recover  
If you are injured at a nightclub in Las Vegas and they are held responsible either by negligence or wrongdoing of their employees you may be entitled to monetary damages for medical bills, physical or occupational rehabilitation.
Also you have to consider lost wages or lost wage capacity, legal fees and pain and suffering.
If your case involves extreme wrongful behavior by a nightclub employee then you may be able to recover punitive damages from the club or individual.
Punitive damages are damages awarded above and beyond simple compensation as a punishment to the defendant in the case.
The Richard Harris Law Firm has a reputation of fighting for their clients to get maximum settlement allowed by law.
If you were injured at Tao, Drai's, Marquee, or Hakkasan nightclubs in Las Vegas give us a call today for a free consultation.
What if I'm Partially to Blame
In Nevada even if you are partially at fault you can still recover damages as the plaintiff if one or more of the defendants were at least 50% at fault.
This is called Nevada's comparative negligence /shared fault law.
The plaintiff's damages will be reduced by the percentage that the plaintiff is at fault.
For example if the club is liable for 50% of a person's injuries and the plaintiff is liable for the other 50%, then if the plaintiff is awarded $100,000 it would be reduced to $50,000 since the fault is 50% the plaintiffs.
All of this can be very confusing and that is why you need a Las Vegas nightclub injury law firm to fight for you.
Call us today for a Free consultation.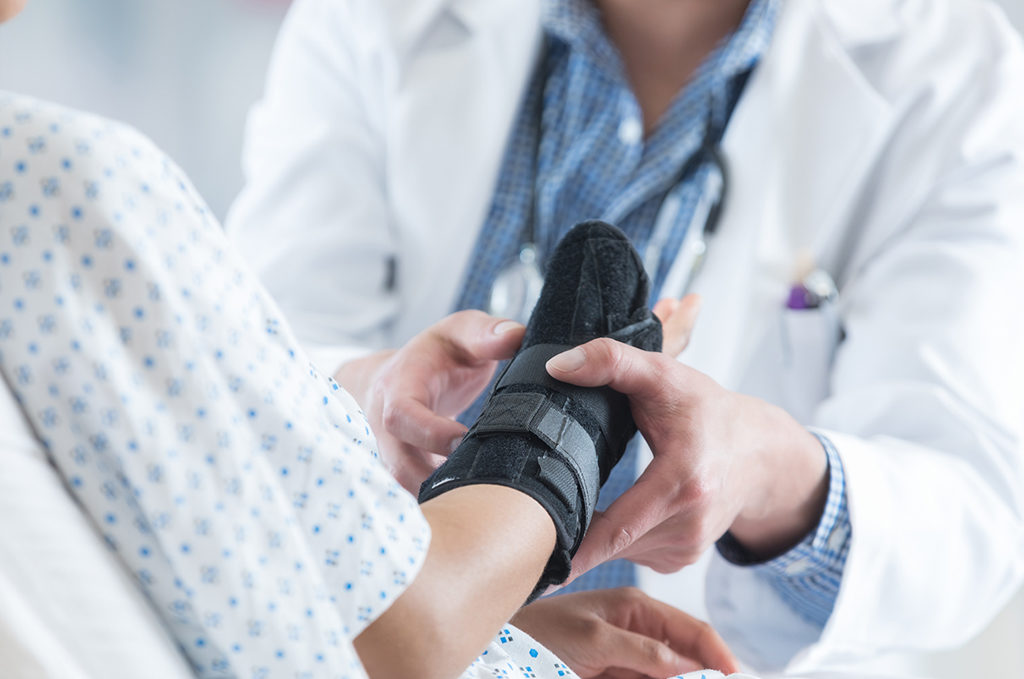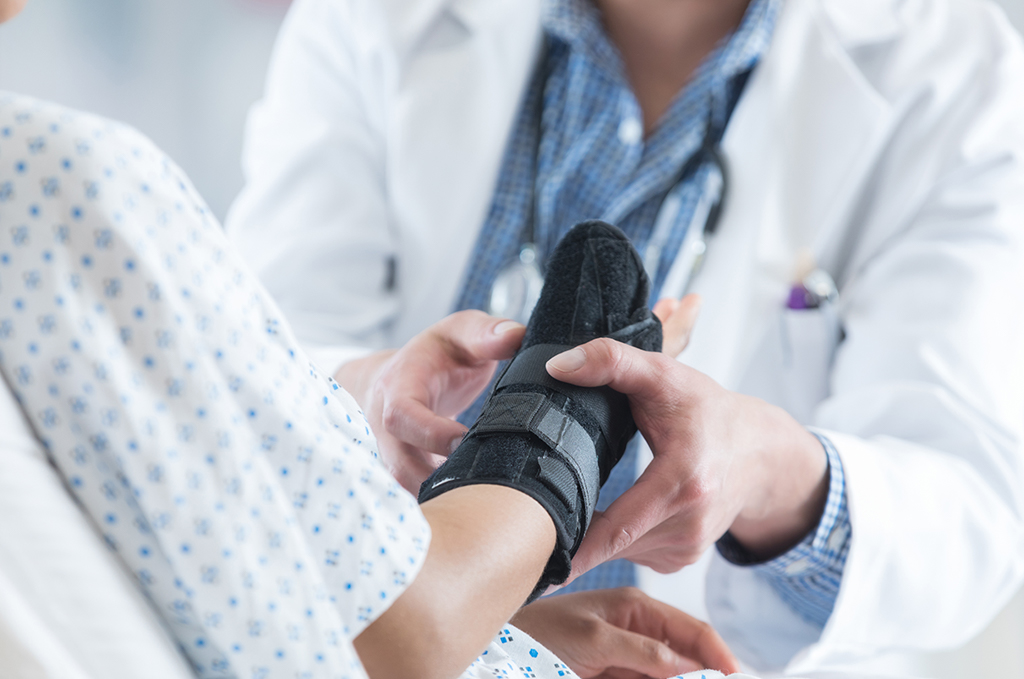 What if I'm injured by A Patron at a Las Vegas Nightclub
In Nevada businesses are not normally responsible for another person's actions.
So if you are injured in a fight with another patron the other patron is the person you would have to take to court and not the club.
However, if the club does nothing to break up the fight then the club can be held liable for negligence for not providing appropriate security or supervision. 
If you have been injured in a Las Vegas or Reno, Summerlin, or Henderson nightclub (or anywhere else in Nevada) call The Richard Harris Law Firm today for a free case review.
Whether its alcohol poisoning , food poisoning , slip and fall or a more serious issue like discrimination or sexual harrassment you are entitled to compensation for your injuries. 
Even if you were drinking or a bit drunk and think you're to blame, you should give us a call anyway because there is no harm in getting a free consultation call today.
How an Attorney Can Help You
The Richard Harris Law Firm can investigate to learn more about what happened to you and figure out who was liable.
Depending on the circumstances, we could review your medical records, a police report, studies related to product safety, and reports on similar incidents at the same nightclubs.
Once we determine who is responsible for your injuries, we might be able to file a personal injury lawsuit against that individual, company, or institution.
In some cases, we could sue multiple parties if they share the blame.
Work With a Las Vegas Personal Injury Lawyer
If you would like to seek compensation for your injuries but are concerned about legal costs, that is understandable. 
The Richard Harris Law Firm works on a contingency basis, which means we do not charge any upfront fees in personal injury cases.
 Our firm receives payment if we obtain a client's financial award by negotiating a settlement or winning one at trial.
Richard Harris Law Firm might be able to help you obtain a financial award to cover the losses you have suffered, but you do not have much time to act.
 According to Nevada Revised Statutes (NRS) § 11.190, the statute of limitations to file a personal injury lawsuit is two years in most cases.
Details of a Personal Injury Case
You could recover compensation if someone else's negligence led to your injuries. 
Negligence is a failure to behave with the level of care that someone of ordinary prudence would have exercised under the same circumstances.
 The person or company that is negligent may take an action that endangers someone else or may fail to take an action that could have prevented harm.
A plaintiff who alleges negligence in a personal injury case must prove several elements to prevail in their case. 
And a plaintiff must show the defendant owed the plaintiff a duty of care. 
The standard of care that applies in the situation will depend on the relationship between the parties and the specific circumstances.
The plaintiff will also have to prove they suffered damages due to the accident. 
These damages could include medical bills, lost income, and pain and suffering, among others.
If you were injured in a Vegas Casino nightclub then call us today for answers to your questions.