Getting Car Accident Police Report In Las Vegas
Once you are involved in an auto accident in Las Vegas or anywhere in Nevada, you should call the police immediately even before you talk to anyone else.
People always ask –
How to get a police report in Las Vegas from car accident?
How to get a police report in Reno from car accident?
We can help you get the police report after a car accident in any city in Nevada including – Summerlin, Henderson, Pahrump, Boulder City, North Las Vegas, Spring Valley, Laughlin, Southern Highlands, etc.
Don't speak to anyone until you know the police are on the way, even if you think someone else has already called the police, always call yourself after you are involved in an auto accident.
Sometimes if you are involved in a fender bender where no one is really hurt at the time of the accident, someone will say hey let's not call the police we can handle it ourselves.
Never ever do this.
It's safer to call the police no matter how insignificant you think the accident may be and let them decide.
You should always get information and evidence at the accident scene like license information, insurance information, any witness information, and photos or video if possible just so you have it right away.
If you are injured you should seek medical attention right away.
Even if you think you're fine you should always go get checked out by a doctor.
Sometimes injuries don't show up right away like whiplash for example, you may feel fine immediately after an accident but later on you may be really sore and hurt and not know it.
Always get checked out if possible.
Police reports contain vital information that you will need at a later date no matter what.
Also insurance companies will require a police report to file or pay a claim.
You can't just call your insurance company and say I've been in an accident and report a claim. 
So always call the police and they will automatically file a police report for you.
Injury car accident settlements can be anywhere from the $$ thousands to the millions depending on the severity of the accident and the injuries involved.
After that call The Richard Harris Law Firm if you have been injured anywhere in Nevada including Las Vegas, Reno, Sparks or even Lake Tahoe.

.
Vital Information In a Police Report
Police reports contain vital information that is needed for insurance claims and any court proceedings including settlement cases involving personal injury.
That's why getting a police report is vital.
Below are things that should be in any accident police report:
Pictures of the accident taken by police investigators

Statements from all drivers involved

Statements from any witnesses, weather or not they were involved in the accident

Vital information such as insurance and license information from all parties involved

Weather or not a crime was committed during the course of the accident like DUI or reckless driving (running red light)

Road conditions, weather, construction, traffic patterns etc

Who is ultimately at fault based on an investigation by the police

Investigation report by the police- if the accident is severe the police will conduct an investigation after the accident is cleared. This will be added to the police report
All of these things should be in any police accident report.
After the accident you will need the report to move forward.
If you are involved in a car accident in Pahrump or anywhere else in nevada then call The Richard Harris Law Firm.
You can send us a copy of the police report for a review of your case free of charge.
Get a Copy of a Police Report After an Accident
Police reports are usually pretty easy to get after an accident.
After the accident you are usually given a business card from the responding officers with the name of the officers responding to your accident and the police department they work for and the phone number of the police department.
This is also important information, but on this card is a police report number and this information is the most important.
This number is the number to get a copy of the police report but also to reference anything having to do with your accident on the police side.
So usually after an accident, maybe within a week you can call the police with the reference number on the business card and the police will send you a copy of the police report.
The police will automatically send a copy to the DMV in the state that your license is from especially if a DUI is involved.
All insurance companies will need a copy of the police report and can easily get one on their own.
This is something the insurance company should do, you should not get a copy of the police report for the insurance company.
When you hire an attorney after an accident like The Richard Harris Law Firm, that's something we can do for you.
We can get police reports and speak with the police and investigators for you.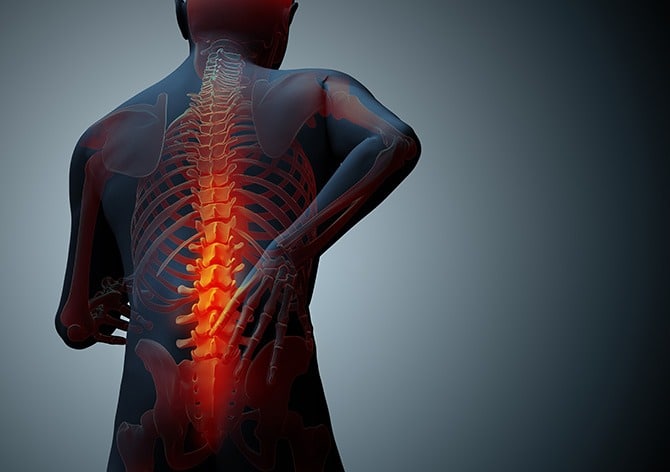 Will The Police Report Help Your Injury Claim
Police reports contain vital information and the observations by the police officers on the scene of the accident.
However, in Nevada under the hearsay rule police reports are generally inadmissible at trial or arbitration unless the parties agree to admit it into evidence.
So even though they are not admissible in court, police reports can be a valuable tool during any negotiations with insurance companies or other parties legal counsel.
What if during the accident you were severely injured and don't remember what happened?
The police report can help fill in the blanks especially since it is taken by an impartial party.
That's why having a police report is essential and having a good attorney like The Richard Harris Law Firm to be able to use the police report in your favor.
We get the best settlement for our clients and we use things like police reports to negotiate those settlements.
Why Contact The Richard Harris Law Firm
The Richard Harris Law Firm has been Nevada's best accident firm for over 40 years.
We have over 40 years of experience handling some of  the most difficult cases in Las Vegas.
If you are injured in an accident in Carson City or even Sparks we are available to you 24 hours a day, 7 days a week.
Call us today for a free case review or consultation.
If you are considering hiring an attorney after an accident in Henderson or Reno, Las Vegas or Summelrin etc., call The Richard Harris Law Firm today
We have offices in both northern and southern Nevada so no matter where you are in Nevada we can help you immediately no matter what.
The Richard Harris Law Firm can help when dealing with hospital bills, insurance companies, police reports.
Never speak to an insurance adjuster or lawyer from another party alone; they will use any statements against you.
Always hire a lawyer to help you after an accident.
We fight for our clients and will get the best settlement available

We have recovered over $1 Billion for our clients over the years

Our clients pay nothing until we recover a settlement for you
Getting Maximum Compensation
After an accident, contact an attorney right away.
At The Richard Harris Law Firm we will work to get you the highest compensation available.
Insurance companies and lawyers for other parties will try to pay the minimum or deny the claim altogether.
Getting good evidence such as police reports improves your chances of getting a better settlement.
By gathering the accurate information including police reports, medical treatments and bills, photos or video of damages to your vehicle at the scene, and the repairs after the accident helps create a picture of what happened. 
The Richard Harris Law firm can gather all this information for you and use it to get the most compensation available.
We will never take the first lowball offer and use all the evidence to fight for you.
Just remember insurance companies are a business and therefore in the business of making money.
So even if you've never had an accident or claim and have paid them every month they will do their best to pay as little as possible or not pay at all.
I know that sounds crazy but it's true.
So always hire an attorney after an accident to make sure you get what your claim is worth.
Call a top personal injury attorney for a free consultation or case review.