Who Is The Insurance Adjuster and What Do They Do?
An insurance adjusters' role is to inspect personal injury claims or property damage and determine how much the insurance company should pay for the loss.
An insurance adjuster may inspect a business, home, automobile or any place they feel necessary to get the information they need.
They often inspect properties and interview the claimant and any witness or witnesses involved.
They will look through police reports, speak with owners and medical staff in order to get the facts of the case.
They are often called different names such as a claims adjuster, claims specialist, claims representative or a claims analyst.
Whatever the name they go by their job focus is to resolve or settle your insurance claim.
It is important that anyone that is involved with an insurance adjuster have the proper legal representation in order to get a fair settlement from the insurance companies.
Richard Harris will fight the insurance companies for you and give you the guidance you need when dealing with an insurance adjuster.
Once you understand your rights in the claims process and the facts of your own case, you may end up with an advantage over them. Don't let the insurance companies have the upper hand.
Injury settlements can be worth under $20,000, or above $100,000 and sometimes in the $ Millions for large accidents cases with major injuries.
Call the Law Offices of Richard Harris today!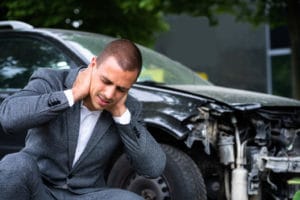 Role of The Insurance Adjuster
You probably want to know who is the insurance adjuster and what do they do?
Insurance companies are not in the business of giving money away.
The role of the insurance adjuster is to attempt to settle your claim for the least amount possible.
The insurance adjuster is appointed by the insurance company to handle your claim.
Sometimes they are independent and don't work for the insurance company.
This is often the case when insurance companies don't have a claims or field office in your local area.
Independent adjusters have the same job as regular adjusters, but possibly even stricter in their guidelines when it comes to settlement agreements.
They must send it to be approved by a claims supervisor who actually works for the insurance company.
When it comes to government agencies, they usually have their own claims adjustment offices due to the fact that they see so many claims.
Lawsuits against the government agencies that find their way in court usually end up with a larger settlement because the courts know they have lots of money.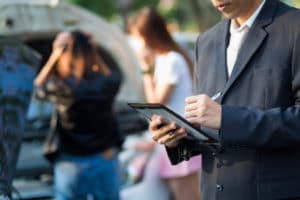 Insurance Adjusters can be Replaced by an Attorney
It is important to remember that many insurance companies are often hiring attorneys as litigation specialists, claims managers and insurance adjusters.
Some of the highest-ranking insurance company executives including; Claims Director and Chief Claims Officer are usually lawyers with lots of legal experience.
An attorney will discount the value of your claim and will attempt to quickly offer the claimant a settlement much lower than it is worth just like an insurance adjuster.
This is why it is so important that you have a personal injury lawyer.
Having a legal team like Richard Harris on your side can make all the difference in getting you the settlement you deserve.
Government agencies will also employ an attorney to handle insurance claims.
Don't negotiate with insurance adjusters alone, let the Law Offices of Richard Harris go to work for you, call today.
How Insurance Adjusters Settle Claims
Insurance adjusters are required to settle as many claims as possible for with the smallest payouts possible.
A professional insurance adjuster will look at every detail as it relates to the case and make sure he has all the facts and records of the claim.
They will even see if there was previous medical conditions or injuries before an accident and explore every angle possible before making an offer.
If they do realize that you are educated about what insurance adjusters do and what your claim is worth, they will usually try to settle your claim.
Insurance adjusters are not at the scene of your accident, they just see you as a claim on the paper work they are provided.
Doing all the right things after an accident can mean the difference between a large settlement and a tiny one.
First get medical attention
Keep records of all injuries and treatments
Keep and organize all medical bills
Gather as much info as possible; police reports, pictures, videos
Stay up on the insurance adjusters' activities
If you are organized and actively participate in all these areas with your personal injury lawyer you will be in a much better position to negotiate.
Once the adjuster has all the info and you have made them aware of your interest in a settlement, they will usually submit an offer to you.
How to Best Position your claim for success
Have an approximate settlement amount in mind
Be patient, don't jump at the first offer
If offer is low, get the claims adjuster to give specific reasons for their offer
Reiterate the physical and emotional pain and suffering experienced
After terms are agreed upon, always get a settlement in writing
The victim will have a certain number of days to decide before the offer is rescinded.
The insurance companies want you to take the first offer but take the time you need before making your decisions.
Insurance adjusters only have a certain amount of money they can approve no matter how much your medical bills and injuries are.
If your claim goes beyond the scope of what the adjuster can approve, usually an insurance adjuster supervisor is called in to look over your case.
This seems like a lot of work and can be confusing, so don't deal with the insurance companies by yourself.
Call the Law Offices of Richard Harris today because we know who the insurance adjuster is and why they do what they do!
Contact the Law Offices of Richard Harris
Richard Harris Law Firm can help residents all over Nevada.
We are a compassionate accident law firm, with experience in all accident types including: cars, trucks, motorcycle, pedestrian, Uber, Lyft etc.
At the Law Offices of Richard Harris, we will work hard for our clients, we will not just settle hurriedly, instead we will make sure that you get the settlement you deserve.
With years of experience our highly capable attorneys won't be intimidated by big business and big insurance companies.
If you have been injured in an accident, get help right away and call Richard Harris for a free consultation.
Things to be aware of when you are dealing with insurance companies
One of the hardest things to deal with after an accident is the phone calls that begin almost immediately from insurance adjusters, wanting to settle your case as soon as possible.
They are all the same to deal with, State Farm, Allstate, Geico, Farmers, Liberty, etc.
We pay into our insurance for years hoping we never need to use it and in spite of this the insurance company will still give you the runaround.
Don't let this happen to you, call the Law Offices of Richard Harris today to get answers to your insurance and accident needs.
Insurance adjusters are trained negotiators – The job of insurance adjusters is to protect the interest of the insurance company. They do use a variety of tactics and tricks to get you to sign documents or settle as quickly and for as little as possible.
Don't accept the first settlement offer – Call Richard Harris before you agree to any settlements, these are usually low offers by the insurance company to settle quickly at a low cost.
Be careful when speaking about your case – Anything you say will most likely be used against you. Before you give a statement contact the Law Offices of Richard Harris.
Insurance Companies will try to avoid paying out medical bills – Medical bills are part of a car accident and part of why we pay insurance, but they will do their best to not pay out on any of your medical bills if they can get away with it.
If you won't settle Insurance companies might ignore you or deny your claim altogether – Ignoring you or denying your claim at first is another plan used by insurance companies to intimidate you into a settlement.
Don't Sign anything until you call Richard Harris – Be careful of the small print. This is what the insurance companies hope you don't read when they ask you to sign documents.
Insurance companies don't have to treat you fairly – Nothing is a guarantee, whether it's your own insurance company or the other driver's insurance. They can deny or delay payment in hopes that you will give up and not pursue it. We will pursue it for you at the Richard Harris Law Firm.