Motorcycle Accident Attorneys
Representing Motorcycle Riders in Nevada
The Las Vegas motorcycle injury lawyers at Richard Harris Law Firm understand that motorcycle accident victims need legal representation that's both skilled and compassionate. We're here to support you while you recover and help you get successful results.
Legal Representation for your motorcycle accident
At Richard Harris Law Firm, our Las Vegas motorcycle accident lawyers know how to deal with insurance companies. We can help you understand your requirements and options for motorcycle insurance and protect your interests throughout the claims process.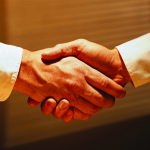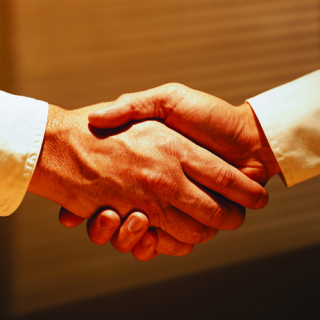 Motorcycle Accident Factors
As a motorcyclist, you have little or no control over many roadway dangers. The Las Vegas motorcycle accident lawyers at Richard Harris Law Firm understand the challenges you face while trying to safely enjoy the open road, and we're here to help when outside factors put you in harm's way.
Driving Conditions
Road conditions can pose unique problems for motorcycles. Potholes or ruts that go completely unnoticed by car and truck drivers can be dangerous for motorcyclists, and failure to anticipate even minor disturbances can cause crashes. Hazardous driving conditions include:
Inclement weather—fog, heavy winds, ice, rain, snow, etc.
Poor-traction surfaces—gravel, manhole covers, mud/leaves, oil, wet pavement, etc.
Sudden, unexpected obstacles—animals, debris, litter, pedestrians, etc.
Uneven or damaged surfaces—broken or rough pavement, bumps, holes, ruts, etc.
Negligent Drivers & Other Vehicles
Motorcycles are far outnumbered by cars and trucks on the roadway, and other drivers often fail to see motorcyclists due to their smaller size. When poor visibility is compounded by negligent driving, the consequences can be disastrous.
Drivers often forget that riders may easily slip into blind spots of cars or trucks or may be concealed by surrounding elements such as bridges or fences. Other drivers also struggle to accurately judge speed and distance of motorcycles—a potentially fatal error in the case of a collision.
Rider Inexperience
Studies show that the majority of motorcyclists involved in accidents lack adequate training or experience. The Las Vegas motorcycle accident lawyers at Richard Harris Law Firm care about motorcycle safety and know the risks posed by inexperienced riders.
Considerable skill and practice is needed to safely handle a motorcycle and share roadways with much larger vehicles. Without proper preparation, riders may not know what measures to take under certain circumstances.
Insurance Coverage Requirements
It is against the law to operate a motorcycle without insurance in Nevada—and a misdemeanor offense, if violated. As a motorcyclist, you have the same minimum coverage requirements as other Nevada drivers. The Nevada Department of Motor Vehicles (DMV) requires:
$15,000 for bodily injury or death of one person in any one accident
$30,000 for bodily injury or death of two or more persons in any one accident
$10,000 for injury or destruction of property of others in any one accident.
Additional Insurance Options
In addition to minimum liability insurance, some motorcyclists add optional coverage to further protect themselves in case of accidents or injuries. The most common types include:
collision coverage
comprehensive coverage
uninsured/underinsured motorist coverage
Motorcycle Requirements
The Las Vegas motorcycle accident lawyers at Richard Harris Law Firm encourage all riders to take advantage of the valuable educational programs offered in Nevada. State laws for licensing and equipment are designed to protect motorcyclists and help make our roadways safer.
Obtaining Your Motorcycle License
Nevada motorcyclists must hold a Class M driver's license. In order to get your Class M license, you must either complete an approved rider course or take the DMV's written and skills tests.
License Course
Motorcycle license courses are sponsored by the Nevada Rider program. Participants are provided with a motorcycle to use for the course and no instruction permit is necessary. Present your Certificate of Completion to the DMV in order to obtain your Class M license.
Knowledge and Skills Tests
If you prefer to take the knowledge (written) and skills (driving) tests to earn your Class M license, apply at a DMV Full Service Office. The knowledge test must be passed before a skills test may be scheduled.
Mandatory Equipment for Operation
Motorcycle equipment laws vary from state to state. Nevada requires motorcycles to be equipped with all of the following:
Brakes – front and rear
Electric turn signals – front and rear
Fenders – front and back wheels
Footrests – adjustable to fit passengers
Handlebars – at height that ensures handgrips are below shoulder level
Headlight – at least one and no more than two; should be used day/night
Horn
Muffler
Rearview mirrors – one on each handlebar
Reflector – at least one; rear-mounted and visible in low beams from 300 feet
Stop/brake light – visible in daylight from 300 feet
Taillight – red and visible from 500 feet
Motorcycle Safety Tips
The Las Vegas motorcycle accident lawyers at Richard Harris Law Firm recognize that, despite best safety efforts, accidents aren't always avoidable. If you've been involved in a motorcycle accident, it's important to fully understand your legal options and rights.
Drivers who share the road with motorcyclists should observe certain road rules to help prevent accidents. The Motorcycle Safety Foundation (MSF) offers useful quick tips for all drivers:
Allow plenty of space between your car and a motorcycle
Assume motorcycles are closer than they appear
Check your blind spots for motorcyclists before changing lanes or turning
Dim headlights when approaching motorcycles
Motorcycle blinkers usually aren't self-canceling, so make sure turn signals are intentional
Use extra caution for motorcyclists carrying passengers
Passenger Safety
The added weight and motion of a passenger affects motorcycle handling, and may complicate braking, cornering, and passing—only skilled and experienced riders should carry passengers. Nevada law requires all passengers to wear safety helmets. Additional guidelines on motorcycle passenger safety have been established by the MSF.
Do I need a separate driver's license to operate a motorcycle in Nevada?
No, but you do need to obtain a Class M license, which will be added to your existing driver's license. You are eligible to hold a Class M license upon completion of a Nevada Rider motorcycle course or DMV-administered knowledge and skills tests.
What are the helmet laws in Nevada?
All motorcyclists and passengers must wear helmets that comply with Federal Motor Vehicle Safety Standards. Motorcyclists are also required to wear eye protection (goggles, safety glasses, or face-shield attached to helmet) and are strongly encouraged to wear additional protective gear recommended by the Motorcycle Safety Foundation.
Where can I find more information about motorcycle safety?
There are a number of resources for motorcycle safety information, including:
Do I need motorcycle insurance?
Yes. Motorcycles must be insured, and riders' minimum coverage requirements are the same as those for other Nevada drivers—15/30/10—which requires:
$15,000 for bodily injury or death of one person in any one accident,
$30,000 for bodily injury or death of two or more persons in any one accident, and
$10,000 for injury or destruction of property of others in any one accident.
Are additional types of motorcycle insurance available?
Yes. You have the option of additional insurance—some motorcyclists choose to add coverage to further protect themselves in case of accidents or injuries. A licensed Nevada insurance provider can explain what other policies are available. The Las Vegas motorcycle accident lawyers at Richard Harris Law Firm can help evaluate your insurance needs and decide on the right coverage for you.
What should I do if I'm involved in a motorcycle accident?
Report the accident to police, and be sure to obtain a copy of the police report for your records.
Visit a doctor. Even if you don't feel injured after the crash, injuries may take time to develop, and a medical professional can make a full assessment of your condition following an accident. Keep records of all treatment and recovery details – these may be important for your claim.
Contact Richard Harris Law Firm at (702) 444-4444 or fill out a free initial consultation form.
How much money will I get in my settlement?
Every motorcycle accident case is different, and settlements are based on a number of varying factors. Our Nevada motorcycle accident attorneys handle each case on an individual basis in order to provide personalized service to our clients. There are no guarantees except our promise to do our best to make sure you get the full and fair settlement you're owed.
What should I do if the insurance company offers me a settlement?
Do not accept any offers. Insurance companies may try to offer you considerably less than what you're owed. Don't be fooled—insurers' top priority in handling accident claims is spending as little time and money on your case as they can get away with.
Do not sign anything. Never sign waivers, releases, or documents of any other kind without first consulting your attorney. We can protect you from making the unfortunate error of signing away your rights. Don't take the chance!
A referral is the highest compliment we can receive from a client, friend, family member or professional in the community. We prize referrals, which we earn by providing excellent personal service.