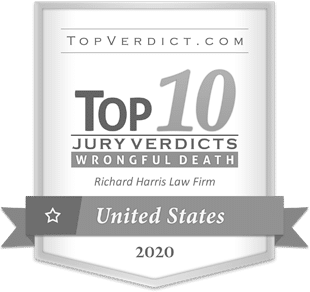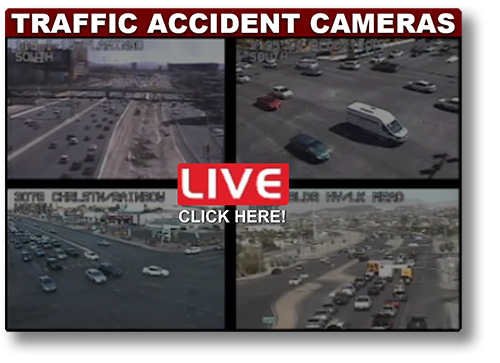 recovered for our clients
Reno, NV Hotel Casino Accident Lawyer
As one of the top tourist destinations in the US, there is seemingly no end to the number of hotels and casinos serving the millions of annual visitors to Reno. The 2019 Visitor Profile Survey shows that 70 percent of visitors participated in gaming while 44 percent stayed in non-gaming commercial accommodations like hotels and motels.
While the majority of those visitors were able to leave Reno unharmed each year, our lawyers at Richard Harris Law Firm often hear of hotel and casino guests suffering severe injuries while on vacation. If you or a loved one has been injured in a Reno hotel or casino accident, you may be able to receive compensation for your losses.
The local Reno accident attorneys at Richard Harris Law Firm are familiar with Nevada laws and regulations for hotels and casinos, as well as the tactics insurance companies may use to avoid paying out a fair settlement. Our passionate personal injury lawyers can help you and your family overcome these obstacles and receive the compensation you deserve. Contact us by phone or text at (702) 213-9779 for a free consultation and case review. 
The Duty of Care Owed By Hotels and Casinos
The law divides guests on a property into three categories: invitees, licensees, and trespassers. Invitees refer to visitors that are on the property for the benefit of the owner – for example, a customer or guest at a hotel or casino.
As invitees, hotel and casino guests are owed the highest duty of care by property owners. They are responsible for:
Proactively inspecting the property for hazards
Completing regular maintenance
Correcting or removing potential hazards
Providing a warning to guests for any risks
Having a reasonable security system and enough security personnel on hand
When a property owner's negligence leads to a guest being injured, this falls under premises liability. This allows the injured victim to pursue damages caused by the accident.
Common Hazards at Reno Hotels and Casinos
The hotel-casino accident lawyers at Richard Harris Law Firm have represented personal injury victims across Nevada for 40 years. We have seen that many Reno casino or hotel accidents that result in personal injury are caused by common hazards.
Slipping or tripping hazards
The majority of hotel and casino injuries may start with slipping and falling. Slip and fall hazards are common in public areas with the many people constantly coming and going.
Some slipping or tripping hazards include:
Spills
Uneven flooring
Wet floor
Obstructed walkway
Recently, the personal injury lawyers at Richard Harris Law Firm were able to win a seven-figure settlement for a slip and fall victim injured at a local hotel-casino.
Fires
Electrical issues, arson, or cooking are some of the common causes of fires. Victims can suffer serious injuries, including:
Lung damage
Permanent scarring
Limited mobility
Loss of limbs
Malfunctioning or insufficient fire protection or alerting systems can increase the risk of severe injury in a fire. Additionally, obstructed exit routes can complicate evacuations, causing more damage and injuring more guests.
Swimming pool accidents
Swimming pools pose another potential hazard for hotel guests. Not only are there different chemical solutions used in the pool water that could be wrongly used, but the potential for slip-and-falls or even drowning exists as well.
Pool safety requirements in Washoe County include:
Hard-wired emergency phone capable of dialing 911
Signage with safety warnings
Standard, filled, and accessible first-aid kit
Each hotel guest deserves that the pool be kept in a safe condition. If property owners or management are negligent in this regard, they can be held responsible for the damages caused by a swimming pool accident.
Faulty elevators
A malfunctioning elevator can cause hotel and casino injuries to guests as well. Many can malfunction, causing injury, including:
Sliding doors
Pulley system
Electrical wiring
After one escalator malfunction at a Nevada hotel-casino, a guest tragically died. Our lawyers were able to win a multimillion-dollar settlement for the family of the wrongful death victim.
Violence from other guests
Even when on vacation, tensions can run high in a casino or hotel. When this escalates, violence can occur, making security systems and personnel useful. The due care that hotels and casinos owe their guests includes protecting them from foreseeable injuries.
Each case is different, and whether the hotel or casino can be held liable depends on the specific circumstances. If you have been injured by another guest or an intruder, contact one of our lawyers for a free consultation to see if you have a case.
Shuttle car accidents
A car accident could be related to your stay at a hotel or casino. For example, when taking a shuttle car around Reno, you naturally assume that the driver has all necessary qualifications and takes every precaution to keep you and others safe. However, that is not always true.
Shuttle car accidents can involve multiple victims and cause serious injuries, including:
Traumatic brain injury
Paralysis
Broken bones and fractures
Lacerations
Amputations
Permanent disability
Scarring or disfigurement
There may be multiple parties who may be held liable after a shuttle car accident. After a thorough consultation and complete investigation, an experienced personal injury lawyer will be able to determine all potentially liable parties in your case.
Faulty electrical wires
Problems with the electrical system, including faulty wires, insufficient maintenance, and improper fusing, can lead to a number of hotel and casino injuries:
Electrocution
Fire
Burns
Permanent disability
For example, our firm once represented a daycare teacher who received an electric shock from a jetted bathtub at a Las Vegas, NV, hotel. She suffered permanent and total disability requiring lifelong medical treatment. Her personal injury attorney was able to secure a seven-figure settlement for her injuries which covered her medical bills and more.
Contaminated food
Anywhere food is prepared and served – including a hotel and casino – there is the risk of food poisoning. Food safety regulations have been put in place to mitigate this risk. Unfortunately, these aren't always followed.
Many who eat contaminated food may have mild symptoms, but unsafe food preparation can have serious effects that may require hospitalization, including:
Severe dehydration
Bloody urine
Extremely high fever
A personal injury lawyer can build evidence to effectively prove liability in your food poisoning case.
Regulations Nevada Hotels and Casinos Must Follow
Businesses in Reno, NV, including hotels and casinos, are required to follow international fire code, building code, and maintenance standards. When a property owner, manager, or another responsible party fails to follow these standards, it puts the health and safety of property guests in jeopardy.
Some of the safety and maintenance requirements for Reno hotels and casinos include:
Fire-resistant building materials
Fire protection systems (ex. Sprinklers, emergency alarms, fire extinguishers)
Elevator emergency signs
Accessible routes, entrances, and parking spaces
Elimination of electrical hazards (ex. Improper fusing, wiring, or installation)
Safe and unobstructed exit path in case of emergency
Keeping sidewalks, walkways, stairs, and parking spaces free from hazards
Required employee training and response procedures
Richard Harris's premises liability attorneys are familiar with the safety regulations of Reno hotels and casinos. Your attorney can carefully investigate the circumstances leading up to your accident to accurately determine legal responsibility.
What to Do If You Have Been Injured in a Reno, NV Hotel or Casino
If you suspect you have sustained an injury at a casino or hotel, the first thing you should do is see a doctor for a checkup. This is important whether you think your injuries are serious or not.
Some conditions, including whiplash and other spinal cord injuries, are often immediately recognized. But other injuries, like sprains, strains, broken bones, fractures, and even brain injuries can go unnoticed for some time.
Either way, carefully document how you feel after an incident and make sure to seek medical treatment for your symptoms sooner rather than later. Not only will this ensure you get the necessary medical care right away, but it also ensures a solid paper trail that can serve as evidence for your personal injury claim.
Second, don't speak with the insurance company before consulting with a personal injury lawyer. You may be pressured into providing a written or recorded statement – this may be an attempt by the insurance company to have you unintentionally say something that can weaken your case against the casino or hotel.
Third, don't be in a rush to accept any initial offers. Insurance companies often try to pressure victims into accepting a settlement before the full extent of their damages is known. Be careful – by accepting a settlement, you are often releasing the other party (the casino or hotel) of responsibility, making it impossible to claim additional damages later on.
How We Can Help After Your Reno, NV Accident
Our attorneys understand that in personal injury cases, time is of the essence. While it is true that Nevada law offers injury victims 2 years to begin the claims process, in reality, it is best to start investigating as soon as possible after the clock starts running. When you work with a personal injury lawyer at Richard Harris Law Firm, he or she will promptly and thoroughly investigate your case to gather important evidence before it is lost.
In addition to conducting an investigation, your lawyer can handle the essential legal correspondence and deadlines. This allows you to focus on your recovery with peace of mind, knowing that your case is in good hands.
You can be confident that your hotel-casino accident lawyer will fight for you to get fair compensation for your losses, including:
Medical bills
Lost wages
Emotional suffering
Wrongful death
After suffering an injury in Reno or Las Vegas, NV, let Richard Harris Law Firm help you seek justice. Our legal team is available for you and your family 24/7 as you try to move forward after your accident. Call our Reno, NV, legal team today for a free consultation at (702) 213-9779.