Limousine Accidents in Las Vegas
Limousines are commonplace in Las Vegas even in the time of Uber and Lyft limousines still play a major role in the travel industry in Las Vegas.
When you're in a limo how much attention are you really paying to the driver and what's going on around you?
You're usually with your friends on your way to a casino, maybe having a few drinks because for the night you don't have to drive.
Well lack of attention is one of the main reasons for limousine accidents.
You're out celebrating a prom or graduation, maybe a friend's wedding and the next thing you know your limo has been involved in an accident and you or your family or friends are injured.
This happens all the time in Las Vegas and most people aren't aware of how dangerous limos, Uber or Lyft can be.
Since you are not driving you are trusting that your limousine driver is alert and paying attention, let alone a good and licensed driver.
Reckless drivers are the major cause of limousine accidents with major injury.
And if you rented the limousine and the driver works for the limo company then who is responsible if you are involved in a limousine accident involving injury?
Calling a lawyer right away after a limousine accident is essential to getting you the help you need.
Call the Richard Harris law firm today and let us answer all your questions about a limousine accident in Las Vegas.
Common Causes for Limo Accidents in Las Vegas
Driver Error- let's face Vegas is a 24 hour a day city. Maybe your driver works another job and they are tired. Maybe they were on the phone and not paying attention. Also speeding or driving under the influence are also other forms of driver error. These are all examples where the driver is at fault for the limo accident.
Mechanical Error- has your limo not been serviced properly? Are there any recalls for the limo you're riding in. Does the limo meet the safety standards set by the Taxi and Limousine commission? If not and there is an accident it may be related to mechanical error. This may be where the manufacturer of the limousine as well as the limousine company are to blame.
Outside Influences- road work, especially the construction that is ongoing in Las Vegas is a perfect example of outside influences. Is the road construction properly signed to warn drivers of potential obstacles? If you're in an accident where a construction site is involved is the city or building owner at fault?
When determining the causes for limousine accidents and who may be responsible it's best to hire a representative to advise you and guide you through the legal process.
Call Richard Harris Law Firm after a limousine accident, we can determine who is at fault and guide you through the legal process.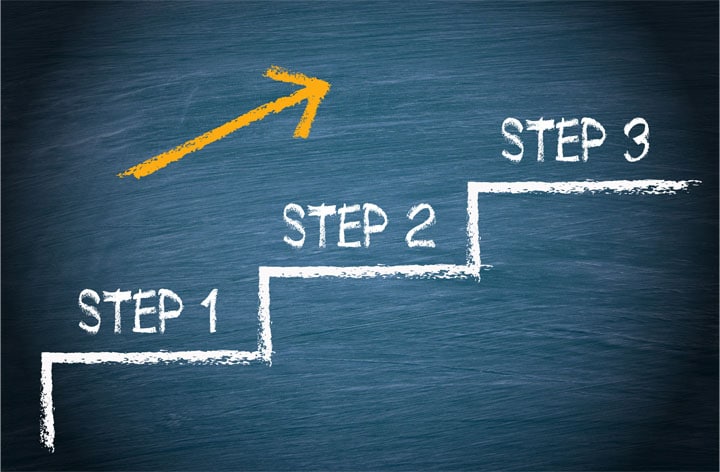 What to do After a Limousine Accident
What you do immediately after an accident is very important and can alter what happens after.
So follow these steps immediately after a limousine accident in Las Vegas.
Of course, call 911 immediately.
Seek Medical Attention- even if you don't think you are hurt it is best to seek medical attention. You may have a concussion or whiplash that may not be immediately noticeable. Also it's just best to get checked out after any accident.
Collect evidence- If you are able to gather as much information as you can. Take pictures or video with your phone. Exchange information with the limo driver and witnesses if possible. Take notes about the surrounding area, weather, construction or whatever else is going on at the time.
Also get information from the police so you can get a copy of the police report.
Contact a lawyer- after getting medical attention this may be the most important thing to do. Just remember the limousine company and the  limo's insurance companies all have a team of layers on their side. Why shouldn't you? Call Richard Harris Law Firm today if you have been injured in a limousine accident in Las Vegas.
Never speak with the insurance companies- they will try and settle or even deny your claim. So never speak to the insurance companies without hiring a lawyer first.
Insurance adjusters will use whatever you say against you to minimize your claim.
Common Accidents with Limos
Head On Collision- this is when two vehicles hit each other front to front. Usually in a head on collision one car takes the majority of the brunt of the accident, that is one car will have significantly more damage thus the injuries to the passengers is usually more than the other car passengers.
Rear end collision- this happens when a vehicle is hit from behind. This happens when the vehicle behind is either going too fast or cannot stop at a traffic signal and hits the vehicle in front in the rear. This is a very common cause of limo accidents, especially at red light intersections.
Side swipe accidents- these accidents usually occur at intersections. This is when a vehicle hits another vehicle on the side. This occurs when a vehicle can't stop at an intersection or doesn't stop and hits the side of the vehicle usually at a fairly high rate of speed.
Any of these can be dangerous and cause serious injury to the passengers of limousines.
If you were injured in one of these accidents while in a limo in Nevada call the city's premier limo accident attorney, The Richard Harris Law Firm today for a free consultation.
As you can read, becoming a limo driver isn't that hard.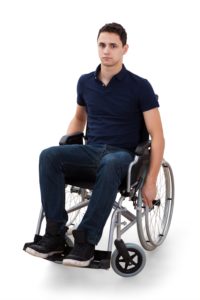 Common Injuries in Limo Accidents
Since most limos are larger in size than most regular vehicles the injuries can be much greater in a limo accident.
All accidents have a possibility of injury and limo accidents are no different. Here are the common injuries associated with a limo accident
Traumatic brain injury- TBI for short-most TBIs are permanent and require permanent care and rehabilitation
Head and Neck injuries- these can range from a concussion and whiplash to permanent damage and can require surgery, physical therapy and future care
Paralysis- or permanent motor function loss- this requires permanent and continuing care. Special equipment is also needed
Burns, cuts and lacerations- this might be as simple as a few stitches and scratches but maybe it can be more severe and involve severe burns that require surgery and skin grafts
All injuries can be minor to major and you may need future medical attention and care. That's why hiring the right attorney after a limo accident is so important. Getting the compensation you need for all your medical expenses and pain and suffering is the job of The Richard Harris Law Firm.
Who is Responsible for Limo Accidents
As with everything else in a limo accident there are a number of responsible parties involved in a limo collision. This may be one party or multiple parties depending on the accident.
The Limo driver- usually the first one held responsible for a limo accident. When drivers are at fault it usually is from reckless driving, distracted driving or negligence. The limo driver can be independently held liable for the accident or held accountable with the limo company.
The Limo Company- the limo company is the second to be held responsible for a limo accident. Usually this includes negligence, knowingly hiring an unqualified driver, or not servicing vehicles properly can be the cause that the lmo company is held responsible for the accident.
Limo manufacturer- faulty vehicles are the main reasons that the limo manufacturers can be held responsible for a limo accident.
Other drivers- also a common party that is held responsible for a limo accident. Maybe they hit your limo while driving under the influence or on the phone. Speeding, falling asleep are other causes of accidents by other drivers.
Not sure who is at fault in your limo accident, call the Richard Harris Law Firm today.
Why do I Need a Lawyer After a Limo Accident?
Limo companies have lawyers and insurance companies on their side and so should you.
The insurance companies will try and disprove or even deny your claim in a limo accident so having a lawyer to represent you is important.
Having the Richard Harris Law Firm on your side is vital to getting you the compensation you deserve.
Richard Harris has recovered over $1 billion in compensation for their clients.
We have over 40 years of experience with limo accidents in the Las Vegas area
Consultations are always free.
We are available 24 hours a day
We can help get you the medical attention you need
Compensation for pain and suffering
Compensation for future medical needs
Lost wages and future earnings
At Richard Harris Law Firm our job is our clients.
We are here to serve our clients and get the best settlement for you.
If you were injured in a limousine accident in Las Vegas call Richard Harris Law Firm today.