Forklift Accident  Lawyers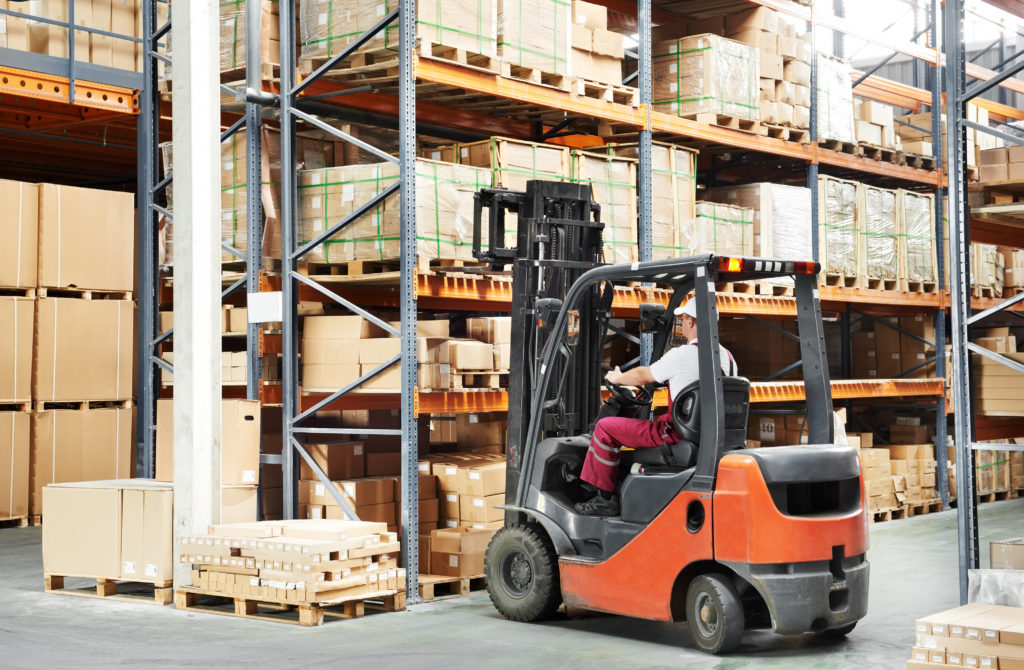 The forklift is everywhere now and has made life much easier when it comes to construction or moving bigger items.
We see them now out in the general public mostly in big box stores like Costco, or Walmart always moving large pallets of items either off trucks or around stores.
Forklifts used to just be used out of the public's way or when the stores were closed, but since box retailers have become so popular forklifts are used during operating hours when the public is wandering around.
Even though the forklift has made moving heavy items or placing a heavy construction item easier,  it does come with its share of issues.
Forklift accidents are more common than ever especially to the general public and not just operators or construction workers.
Forklifts operate in many environments these days including warehouses, big box stores, construction sites, production paint facilities, and airports, casino, Amazon warehouse. 
So there are many places where a forklift accident can happen.
Injuries Happen
These accidents or injuries can be anything from spinal cord injuries, Traumatic Brain Injuries, broken bones, cuts, knee injuries, paralysis, and even death.
In most cases forklift accidents occur due to human error or equipment failure.
If you have been injured in a forklift accident you need an experienced lawyer who deals with forklift injuries to help iron out the details of your accident claim.
The Richard Harris Law Firm has a long history of securing our clients' futures.
We have a long record of success with personal injury claims from many different areas including forklift accidents.
We have succeeded in gaining over a $ Billion dollars for our clients over the years.
Call Today for a no obligation consultation.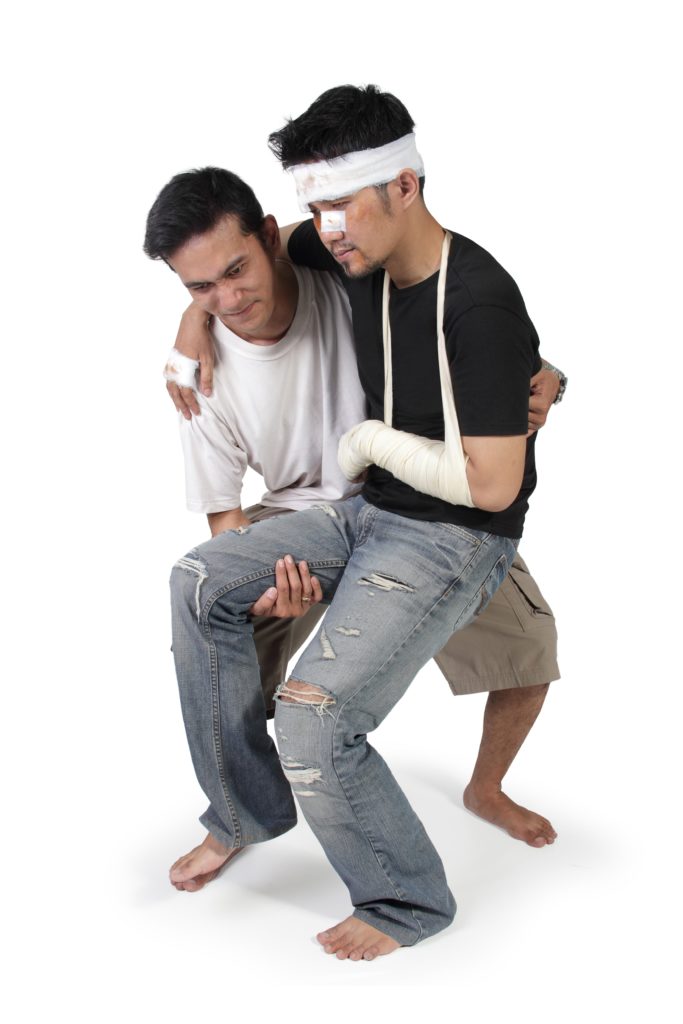 Injured in a Forklift Accident?
What you should know if you have been injured in a forklift accident.
You may be able to recover damages in a variety of ways depending on the circumstances of the accident or injury.
Filing a claim can be a daunting even overwhelming experience.
That's why we can be your professional guide.
Reach out to The Richard Harris Law Firm as soon as possible to get information on your options.
You may be able to get compensation via any of the following:
Workers Compensation- If you are injured while at work in Nevada you can file a workers compensation claim with your employer, in fact you must do this to recover any damages even before you contact a lawyer. Being hurt at work, you entitled to be covered by no fault workers comp insurance. You can recover lost wages, medical bills through workers comp. However workers comp is not the only avenue available to you if any other company or entity caused your forklift accident due to negligence.
Personal injury lawsuit- You may not be able to file a personal injury claim against your employer based on your workers comp insurance but it's always good to contact a personal injury attorney to guide you. You may also be able to file a claim against another party that contributed to your accident. This is called a third party liability claim, these claims can be against many different defendants including manufacturers, subcontractors, company owners or property owners.
Product liability claims– In many cases a forklift may be unsafe or not maintained correctly. Most forklifts are rented from big rental equipment companies that are responsible to send products that are safe to the consumer or user of the product. If it happens that the forklift is unsafe they need to be held accountable for sending unsafe working equipment out to be used. Faulty equipment is a major cause of injury or death in any forklift accident.
Reasons For Forklift Accidents
As a full service personal injury law firm we have seen the many ways that forklifts are handled by workers incorrectly or they were not trained properly.
Also in some cases the equipment itself is not properly maintained as a huge piece of industrial equipment.
The manufacturer may have a dysfunctional piece of equipment not properly built by the manufacturer.
Safety should always be the number one priority of major corporations or for anyone renting or buying a forklift.
Training and certificate training is required to operate a forklift, but in many cases this training is overlooked to get work done on a deadline.
We offer a full investigation into all accidents involving a forklift or forklift operator including the following:
Tips or rollovers

Crushing , pinning or running over a coworker

Large equipment collision

Dropped cargo

Not supervised

Operating a forklift in a non work zone

Backing over individuals or cargo

Failing to stop
Any company will try and make it seem that whatever happened was not that serious or not that you have no options but you always have options.
You can start by setting up a free consultation appointment with Nevada's largest personal injury law firm.
We will conduct an investigation into the accident and take action against the responsible parties to protect you and your interests going forward.
Get Financial Compensation for your Injuries
After an accident you or your loved one needs financial support to cover all types of costs including medical expenses, monthly bills and housing.
If you are not able to work while you're recovering then even things like food or prescription medications can become costly.
In most cases the insurance companies and insurance adjusters that work for the manufacturer or employers of the forklift operator that may have caused the accident are only concerned with protecting their clients and paying out the least amount of money for their negligence.
The Richard Harris Law Firm will hold the negligent party or company accountable for their actions.
Depending on the accident and how severe your injuries were we can help you recover damages for:
Immediate medical care including an ambulance ride and emergency medical treatment

Future medical bills including physical therapy, prescriptions, medical devices like walkers or wheelchairs

Pain and suffering / Loss of consortium

Disability either temporary or in some cases permanent

Lost wages current and future
Why Call The Richard Harris Law Firm
Since we have been in business since 1980 in Nevada and we have a proven track record of success in recovering some of the highest settlements allowable by law.
Our focus is on personal attention to our clients and treating everyone as if it were our family.
The Richard Harris Law Firm will do a comprehensive investigation of the accident using our own investigative team and our own funds.
You are not responsible financially for any upfront cost.
We work on a contingency basis and only recover payment after we have won and resolved your case.
We offer the following services to all of our clients –
Inform you up front of your rights and what to expect from your case

An investigation into your forklift accident

Expert lawyers that specialize in forklift accidents available 24/7

We will negotiate with insurance companies, insurance adjusters, the other attorneys, or any other representative of the employer or company responsible for the injury.

Free consultation over the phone or in person
We have won over a $ billion dollars for our clients in Nevada.
And with an impeccable track record of recovering financial compensation for our clients we at The Richard Harris Law Firm are committed to the personal service of our clients.
We will do everything to secure your financial future if you were injured in a forklift accident either while working for a company or an innocent bystander, call today.
Operating a forklift takes training and skill
Forklift operators are required by law to take and maintain every three years a certification program through OSHA ( Occupational Safety and Health Administration ).
This is a comprehensive course that covers all the aspects of driving a forklift and is required by law to operate a forklift in Nevada.
The program is only available in class and potential drivers are required  to attend all in class training and practical applications.
Some employers may overlook this certificate process and that can be devastating if an accident occurs that could have been avoided if the proper licensing and certifications were in place by the employer.
Forklifts are very heavy and cumbersome pieces of equipment that lift and move heavy loads from place to place or onto awaiting trucks to be transported.
This combination can cause devastating injuries to other employees or innocent bystanders if the untrained person operates the forklift without proper training.