What Happens if you Get Hurt at Costco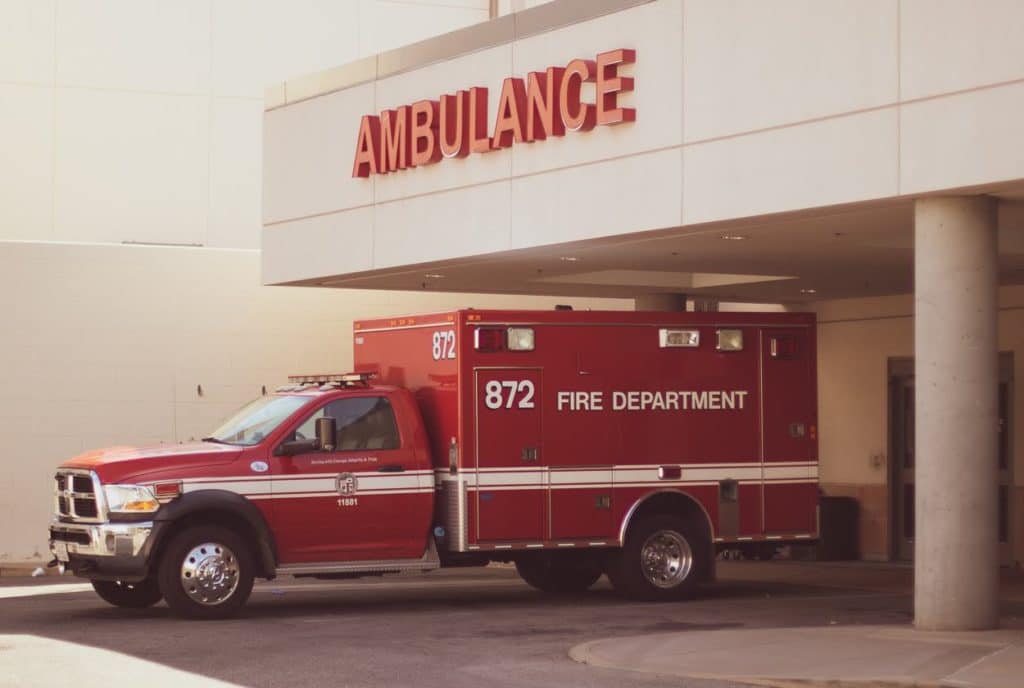 Let's face it, we all love Costco.
What's not to love right?
Where else can you buy 20 pounds of chicken breast, a kayak and get a set of tires all at one location?
And they have gas at least 20 cents less per gallon than anywhere else so again what's not to love?
If inflation continues I might just be eating my meals at Costco.
But even with all this great stuff accidents do happen all the time at the giant retailer.
It could be a slip and fall or maybe a display unit fell on your child while you were just walking in the store.
Since they do offer everything all in one place on a large scale they are more prone to accidents than smaller retail or grocery outlets.
If you have been injured at Costco either inside the store or in the parking lot you may be able to recover compensation for your injuries.
If you have been injured at any of the Nevada Costco locations you should speak with an attorney that has experience dealing with large scale retail outlets.
Suing for Damages
Recovering damages after an injury from Costco is just like getting compensation from any other accident or injury.
If you were injured at a Costco in Nevada and we can prove that it was the fault of either Costco, or the employees (representatives) at a Costco location then you may be eligible to recover damages.
Never let a Costco employee force you into doing anything if you've been injured in the store.
Try to keep your cool and stay calm.
If possible take photos of your injuries and the immediate area where you were injured (parking lot, aisles, cash register area, etc.).
Some common incidents that occur at costco locations are: 
Slip and fall accidents– This is the most common accident that occurs at Costco. Since it's busy all the time and things are always being moved or even regular cleaning can cause a wet floor and anyone can fall.
Falling objects – If you have ever been in a Costco you know they have a warehouse full of stuff stacked to the rafters and use pallet jacks to move merchandise around. Having  stuff stacked up so high there is a high risk of falling objects and in some cases they are large and heavy objects that can cause severe injury or even paralysis or death.
Assault and battery– Assaults are more common these days as crime is on the rise. Assaults at a Costco are usually between two or more guests but employees have been known to go off the handle at work and assault a guest.
Sexual assault– Even though this may seem like a far fetched idea that someone could be sexually assualted at a Costco it has been known to happen. Sexual assualt means many differant things. This can be inappropriate touching by a guest or staff member. Inappropriate names, slurs, or misconduct by another guest or employee. Finally sexual assualt or rape by an employee or other member. 
Parking lot accidents– Another common issue at Costco is the parking lot. I could write an entire article about the parking situation alone. We all know the parking lots at Costco were made too small to accommodate all the guests at the warehouse. I think they made them too small on purpose but that's just my opinion. But since there are never enough spots to go around and people are not paying attention, car accidents are very common at Costco. Also large trucks are always in and out dropping supplies to the Costco and they still have to use the same not large enough parking lot as us and large tractor trailers vs cars is not a good idea. Finally, in the parking lot Costco also sells gas at most locations with large pump stations that may have 20 or more pumps at one location offering gas usually as much as 20 cents less per gallon. So needless to say with gas prices as they are, it's no wonder that there is a line that sometimes spreads throughout the shopping center. The Costco is causing traffic jams and impatient customers and that all leads to accidents.
These are just some of the incidents that occur at Costco's all over on a regular basis, and think of things like using a forklift at work and getting injured.
Sometimes these are incidents between members and not Costco employees but it happened at a Costco.
Costco as a large wholesaler to the public has a duty of care to keep their members safe from injury.
If you were injured at a Costco you need to have your case evaluated right away.
Call The Richard Harris Law Firm today for a free consultation.

Workers Comp Claim With Costco
Costco employees a lot of people as we all know.
Having 1000's of employees definitely comes with risk, and that risk involves lawsuits and unhappy employees who aren't treated fairly.
If you or a family member was injured while working at Costco in Nevada then it's crucial you understand your legal rights.
Our workers compenstation attorneys are among the best in the entire state and we've recovered over $1 Billion as a law firm.
Costco is known for using a third-party administrator to manage their workers' comp claims.
Don't fall for their pressure tactics. Call us for help.
This is tricky because the claims manager doesn't work for the state, but instead they work for the 3rd party admin at the direction of the employer.
Remember these 4 things in order to protect yourself – 
Report your injuries – injured workers have a duty to report their accident without any delay, no delay. Tell your manager immediately if you get injured at work.
Get professional medical care – never postpone getting checked out. It can only hurt your case and your health to delay getting medical help.
File a workers' comp claim – this is key and must be done. Just reporting your injury to Costco isn't the same as filing a WC claim. Call us today if you need help.
Be ready to take legal action – Some injured employees find it difficult to get their workers' comp benefits. If your claim was denied or underpaid then please contact Richard Harris Law Firm today.
Why Call The Richard Harris Law Firm
The Richard Harris law firm has been working in the greater Las Vegas and surrounding areas for over 40 years.
We have recovered over a $billion dollars for clients since we started this business.
We will work to get you the settlement you deserve if you have been injured in an accident as a member or employee of Costco.
We have been representing employees and members of Costco who have been involved in an incident or accident  for years.
We work on a contingency basis so you pay no money up front.
We handle all the costs and only get paid when we win your settlement.
If you are a member or employee who has been injured while working or visiting a Costco in Nevada call The Richard Harris Law Firm today.
Let our experienced attorneys help you navigate your claim against Costco. 
Costco is a Retail Monster
Costco is a wholesale outlet that has locations all over the world.
Costco is the largest American members only store and was once ranked the second largest retailer in the world.
Costco started in a converted airplane hangar in San Diego under the name Price Club.
In the early days Costco only served other businesses but soon found that serving non-business members could be beneficial.
In 1983 Costco opened its first warehouse location in Seattle, Washington.
By 1993 it had 206 locations and was doing $16 Billion in sales per year.
Costco has over 200,000 employees and 85 million members with over 700 locations all over the world.
Costco is a members only club that requires an annual fee for membership.
They are known to have whatever you need from large ceramic pots for outdoor plants to computers, from fresh bagels to surfboards and everything in between.
That's why Costco is so popular and I say crowded because you can literally get anything you want or need and that is the crime of Costco.
But with so many members and it being busy all the time, accidents do happen on a regular basis.
Costco has strict safety policies as a large retailer but things happen everyday.
If you or a loved one was injured at a Costco and you believe that Costco or its employees or representatives were at fault for your injuries you need to contact an attorney that has experience dealing with large scale retail outlets.
Costco will have a top rated legal team to represent them and you should too.
Don't leave an accident injury at Costco to chance.
Call The Richard Harris Law Firm today if you have been injured in a car accident while at a Costco in Las Vegas or anywhere in Nevada.