File Amazon Workers Compensation Claim
In the beginning Amazon just sold books online, can you believe that, just books out of a garage.
But since then Amazon has become the world's largest shipping company and ships millions of packages all over the world everyday.
A long time ago Amazon did not have any warehouses of its own and they were just the vessel by which to order an item that was shipped from someone else by another shipping company.
As Amazon grew they started opening their own warehouse to sort and ship the millions of products they sell on the website.
They also have their own fleet of delivery drivers.
If you live near an Amazon warehouse you can see the fleet leaving the warehouse during different times of the day.
Amazon employs millions of people around the world everyday.
Amazon has also come up with the prime membership that has one day shipping for free.
I swear sometimes they come out of the trees and drop a package at my door.
Amazon has become known for speedy shipping of the millions of products they sell.
Being the fastest doesn't mean that they are the safest.
By becoming the fastest shipper in the ecommerce world they are sometimes sacrificing the well being of the employees over being the fastest.
Working for Amazon
Amazon has many different employment opportunities throughout its organization; the biggest employment for Amazon is warehouse employees.
That is the biggest pool of employees they have.
The Amazon warehouse is a 24 hour a day operation that never closes and requires workers 24 hours a day. 
Working at the Amazon warehouse is no easy job.
These are often very demanding jobs that are repetitive in nature and may even have a quota that you are required to process per hour or shift.
Since Amazon offers benefits to the employees from the first day of employment for employees even part time employees.
Working at an Amazon facility can be a great job for someone.
So setting quotas or putting employees in harm's way to get out as many packages as possible, employees are less likely to report accidents or injuries.
They may be afraid to lose their job if they report an accident or injury in the workplace.
Amazon has many different employee statuses from full time employees to independent contractors such as the drivers. 
Over the years we have heard stories of accidents at Amazon warehouses, some with catastrophic results.
Recently an Amazon warehouse burned down killing several employees.
Amazon does not have a good record of safety, according to the Strategic Organizing Center.
A group of labor unions in 2019 Amazon reported an injury rate of 8.8 per full time worker and of those injuries 90% are severe injuries.
Proving that Amazon is putting speed over the safety of its workers.
If you have been injured while working at Amazon you should contact The Richard Harris Law firm today for a free consultation.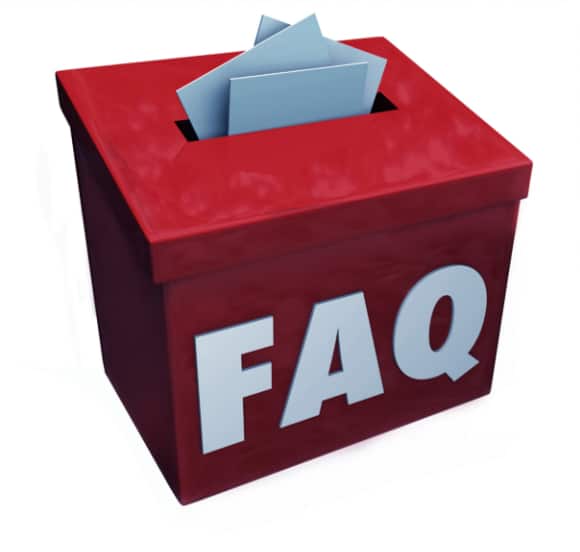 What to do After an Accident at Amazon
If you have been injured while working for Amazon you should follow a few steps immediately after the accident.
First report the incident immediately to your supervisor.
Failing to report the incident within 30 days can cause you to lose any rights to a future claim.
But do not sign anything, Amazon may ask you to sign documents after an accident but don't sign anything without having an attorney look at it first.
It might be a form that says that you can't sue them for the incident.
Second, seek medical attention even if you think you don't need it.
You may have injuries that are not outwardly visible.
Seeking medical attention also lets the insurance company know that you did what was necessary to medicate the injury.
Failing to seek medical attention will not help your case going forward.
Once you've seen a doctor, always file the treatment plan for your recovery.
Collect as much evidence or information related to your injury as possible.
including – 

photographs

video footage

eye witness statements

copy of the accident report from Amazon

clock in and outs for the day of the accident to prove you were actually on the clock when the incident occured and any medical records after you've seen the doctor.
You must also file workers compensation forms to be submitted to Amazon after the incident.
These forms will be submitted to the workers compensation insurance of Amazon ( all employers are required to carry workers compensation insurance in Nevada).
Once the forms are submitted the insurance company will either pay the claim or medical bills or reject the claim.
What Injuries Occur at an Amazon Warehouse
Since working at the Amazon warehouse is a repetitive job and they have quotas there are several injuries that are more common than others based on the job requirements at Amazon.
Some injuries are minor while others involving large equipment like forklifts can be devastating.
Some common injuries for Amazon warehouse work are :
Back injuries– sprain, strains and herniated disks are common back injuries

Falling items from above that land on the victim

Large equipment such as forklift accidents

Repetitive motion injuries like carpal tunnel syndrome 

Muscle strains and tears from lifting 

Hazardous material injuries
In some cases Amazon employees have reported being asked to work double shifts without a proper break in between causing the workers to be over tired and this is where most accidents occur.
If you have been injured at the Amazon warehouse, call Richard Harris today. 
What Can I Recover After a Work Injury at Amazon
Like all other accidents workers compensation accident victims can recover damages for there injuries based on the severity of the injuries and fault of the employer, in this case Amazon.
You can recover damages in many forms:
Lost wages- lost wages include wages lost if you missed work after the accident. This includes future wages you can't eran due to injury'

Pain and suffering- this is based on the how severe your injuries were and if it could have been prevented by your employer

Punitive Damages- these damages are considered a punishment for the at fault party in an accident. So these are based on how at fault Amazon was and if the accident could have been prevented using basic safety practices and if those practices were ignored.

Medical Bills- Medical bills for work injuries can end up being extremely expensive. Having these bills paid by the responsible party including an employer can be life changing for an accident victim.
Getting the highest settlement for our clients is our number one priority at The Richard Harris Law Firm. 
Why call The  Richard Harris Law Firm
We hear the same FAQ's all the time –
Can I sue Amazon?
How do I file a workers comp claim against Amazon?
How to find good injury lawyer that takes Amazon cases?
Richard Harris is Nevada's premier personal injury law firm.
Whether you work at the Amazon warehouse in Las Vegas or the warehouse in Reno we have been a part of the Nevada legal system for over 40 years.
We have recovered over $1 Billion for our clients over the years from some big companies like Amazon.
Our number one priority is to get you the largest settlement available to you after your accident.
Your job is just to recover, we do the rest.
We are available to our clients 24/7. 
Our firm offers free consultations and case reviews
We take no money up front, we work solely on a contingency basis.
We only collect a fee if we win your case.
All up front money for investigation and court filings is paid by us upfront so you don't need to worry about paying for services while you're recovering.