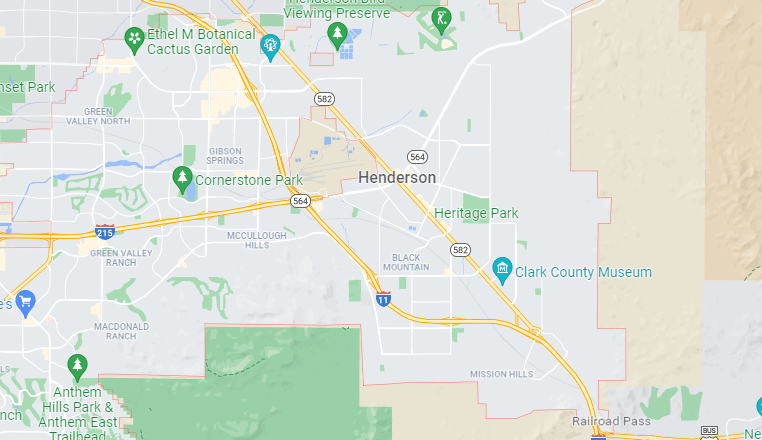 Henderson Bicycle Accident Lawyer
Henderson, Nevada in Clark County is the second largest city in the state only behind Las Vegas.
Its population is estimated to be over 320,000 residents and is part of the Las Vegas Valley.
It is home to many bike riders with a number of riding trails throughout the area.
Many cyclists these days are often seen commuting on the roads to work and school.
Richard Harris Law Firm is here to help injured bicyclists in Henderson.
Riding a bike is also a wonderful hobby for health-conscious riders and green advocates to enjoy in the desert.
Henderson is a few miles southeast of the world-famous Las Vegas Strip which can be seen in the distance when riding around some of the city streets.
The truth is that when motor vehicles and bicycle riders share the road the odds of injury will dramatically increase.
This is why if you or a loved one ever find yourself injured in a bicycle accident you will need a great Henderson bike accident attorney like Richard Harris.
There are many bike trails for all types of riders throughout Henderson, these include:
River Mountains Loop Trail
Union Pacific Railroad Trail
Amargosa Trail
Anthem East Trail
Pittman Wash Trail
St Rose Parkway Trail
These are all great trails that any bicycle enthusiast would absolutely enjoy to ride.
But quite often all the trails at some point cross major intersections leaving you with no choice but to share the road with cars, trucks and other types of motor vehicles.
Sometimes the only way to get where you need to be is by cycling on the busy city streets where a bicycle accident becomes probable.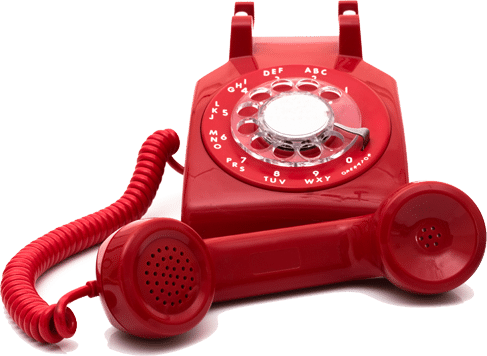 Why Contact a Henderson Bike Accident Lawyer
If you are injured in a Henderson bike accident, you will need professional legal help to fight the insurance companies and receive the maximum compensation available.
The Richard Harris Law Firm is a most respected personal injury law firm with years of experience.
It is also the largest Injury law firm in Nevada.
It can be a complicated situation after a bike accident if there is an injury and now you find yourself dealing with the insurance companies on your own.
They will often try and pay you less than what your case is worth and it is definitely to their advantage to deal with a claimant that is unrepresented or underrepresented.
It is important to have a personal injury lawyer that knows how the insurance companies work and how to win these types of cases.
If you would like to seek compensation for your injuries but are concerned about legal costs, that is understandable.
The Richard Harris Law Firm works on contingency basis, which means we do not charge any upfront fees in personal injury cases.
Our firm receives payment if we obtain a client's financial award by negotiating a settlement or winning one at trial.
The Richard Harris Law Firm might be able to help you obtain a financial award to cover the losses you have suffered, but you do not have much time to act.
According to Nevada Revised Statutes (NRS) § 11.190, the statute of limitations to file a personal injury lawsuit is two years in most cases.
Injury Cases From a Henderson Bicycle Accident
Although Henderson provides a wide variety of biking options, it is important to remember the dangers of riding a bicycle when sharing the road with other much larger and heavier motor vehicles.
There are many reasons why bicycle accidents occur on the streets of Henderson and can often leave the cyclist with a major injury.
With traffic on the rise and an enormous number of drivers distracted on the roads of Henderson it is no wonder why bike accidents are increasing.
Do not fight the insurance companies alone.
It seems everyone is in a hurry and a bike rider is often overlooked or harder to see than a regular vehicle.
The injuries we see from a bike accident are wide ranging from minor cuts and scrapes to major more severe injuries.
The simple fact is that when a motor vehicle and a bike rider collide, the bicyclist is almost always the one that will be the most injured.
Here is a list of some of the most common bike injuries:
Head Injuries – Most common head injuries are concussions and Traumatic Brain Injury (TBI). It is imperative to always wear a helmet when cycling.
Broken Bones – Arms, legs, ribs, hands and feet are all susceptible to injury. It can occur at the point of impact or as a rider falls to the road or ground. Anytime a rider hits the hard pavement this can certainly happen.
Spinal Injuries – These can be life changing injuries and bring about paralysis in worse case scenarios. Often spinal cord injuries can cause the victim to have long term physical therapy and create a long list of complications.
Cuts and Bruises – These types of injuries can seem like not much at the time but you want to get proper medical treatment for these as well. Sometimes bruising won't appear for days and are much deeper than initially thought. Don't postpone medical care.
Internal Organs – Depending on the accident any of the internal organs can see damage. Blood vessels bleeding from the trauma can be extremely serious and life threatening.
Fatalities – The National Highway Traffic Safety Administration  has reported that over 840 fatalities have occurred in the USA from bike accidents and motorists since 2019. This is a staggering number (wearing a helmet can help).
Most motorists and bicyclists coexist each day on the streets of Henderson without incident but when a bike accident does occur it can be god awful.
If you have suffered any kind of injury from a Henderson bike accident, contact the top Henderson bike accident lawyer, Richard Harris, today!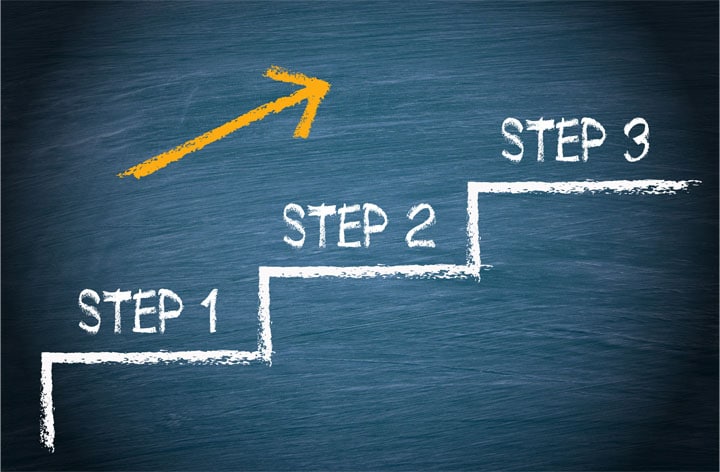 Tips to Help Prevent a Bike Accident
With a growing number of major shopping centers, movie theater complexes, restaurants, casinos and resorts it is easy to understand why riding a bike in Henderson could have its challenges.
It is important to always put safety first.
So many accidents between bike riders and motorists could be avoided if they both would watch out for each other and follow the rules of the road.
Here are some tips for safer bike riding:
Always Wear a Helmet – It is a must. Wearing the proper helmet that is the right size and fits correctly is equally important to the safety of a cyclist.
Ride the Right Size Bike – This is important because a bike that is too big or too small for your height, weight and skill set will be much more difficult to control.
Do a Maintenance Check – It is always necessary to check the bikes brakes, tires and lights etc. before hitting the road.
Make Sure Shoe Laces Are Tied – If you've ever gotten your laces caught in the gears of a bike than you know how dangerous this can be. Seems simple but do it.
Road Rules – Know the rules of the road when riding your bike in Henderson. Use hand signals when necessary and don't take any unnecessary risk that could endanger you or anyone on the road.
Plan Your Ride – Take the time to plan your route. Riding between certain hours of the day can be more dangerous at times and easily avoided by simple planning. Better safe than sorry.
Protective Clothing – Clothes with reflectors on them or bright colors can help in a rider's safety and visibility. Clothes with extra padding (or evern just long sleeves or long pants) can also help if a bike accident occurs.
Dangerous Intersections for Bicyclists in Henderson
Unfortunately, there are always going to be a number of bicycle accidents that occur in Henderson and its surrounding neighborhoods.
Some of the major streets and busiest intersections in Henderson can be dangerous for bike riders and accidents will occur.
These intersections most dangerous include;
North Green Valley Parkway and East Sunset Boulevard
North Green Valley Parkway and Wigwam
West Sunset Road and Stephanie Street
Southern Eastern Ave and Sienna Heights Drive
East Lake Meade Parkway and South Border Highway
It is not uncommon for a negligent driver to blame a cyclist for the accident even though the large percentage of these accidents is often the motorist's fault.
Drivers are regularly unaware that they must legally share the roads with bicyclists and give them the space they need to safely travel.