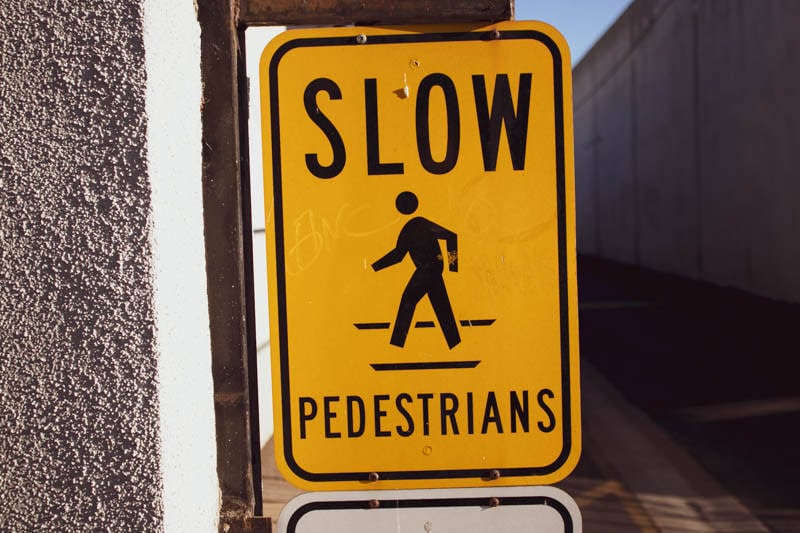 Henderson Pedestrian Accident Lawyer
Henderson is the second largest city only behind Las Vegas in the state of Nevada.
It is known for its comfortable climate, casinos, kind hearted people and recreational opportunities.
The great weather allows for a lot of outdoor activities, so it is no wonder there are so many people walking and jogging every day in Henderson.
Henderson is also a growing city with new development throughout its many neighborhoods which means that there is more traffic on the roads as well.
With more vehicles there is bound to be more pedestrian accidents. Whenever a motor vehicle comes in contact with a pedestrian the outcome can cause serious injuries.
Henderson is home to a number of attractions that bring in visitors from all over the world like: The Lion Habitat Ranch, Clark County Heritage Museum, Henderson Bird Viewing Preserve and Lake Las Vegas.
Henderson has the M Resort Casino, Sunset Station Casino, championship golf courses, Lake Meade and other tourist destinations that bring in thousands of people to the city each year.
Pedestrians need to be careful while crossing the streets as there are vehicles that are distracted, in a hurry or tourists from out of town not fully aware of their surroundings.
If you have been injured in a traffic accident, you'll need an experienced Henderson pedestrian accident lawyer to help you through the legal process.
The Law Offices of Richard Harris can make sure that if you've been injured in a pedestrian accident that you'll receive maximum compensation for your case.
Why Contact Richard Harris Law Firm?
We truly hope you will never be injured in a Henderson pedestrian accident, but if you are you can get the help you need by contacting our Henderson pedestrian accident lawyers at The Richard Harris Law Firm.
Richard Harris and his legal team are experienced attorneys that are experts at handling motor vehicle-related accidents.
They also have the knowledge and track record to deal with all of the many major insurance companies like AAA, Geico, State Farm etc.
After you've been injured in a pedestrian accident in Henderson, you may not know what to do next or where to begin the process of being compensated for your injuries and the medical bills that will inevitably start piling up.
Our team of legal professionals at Richard Harris Law Firm is available 24 hours a day, 7 days a week to answer all your questions and help guide you through this difficult time.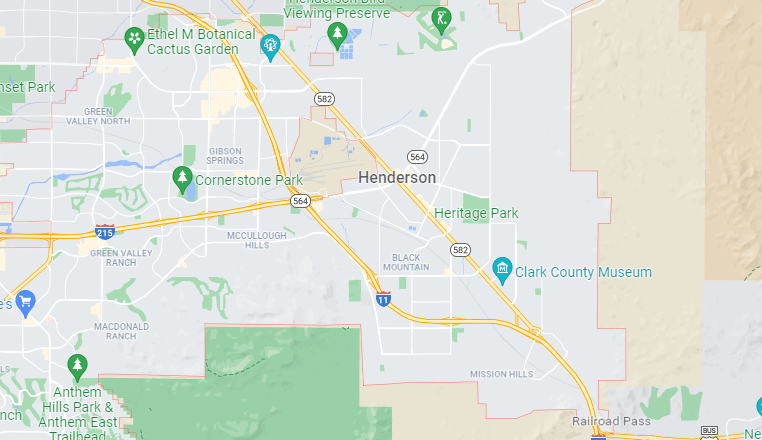 Busiest and Dangerous Roads in Henderson, NV
Because Henderson is a very active city, there are many streets and intersections that pedestrians should be especially careful of.
Whenever there are pedestrians sharing the roads with any type of motor vehicle, there are bound to be serious injuries.
Some of these more hazardous roads in Henderson include:
West Horizon Ridge Parkway
South Eastern Avenue
North Green Valley Ranch
West Sunset Road
St Rose Parkway
North Stephanie Street
West Warm Springs Road
Wigwam Parkway
North Pecos Road
South Boulder Highway
The Water Street Plaza is in the heart of Henderson and the premier entertainment area with outdoor venues that hold festivals, concerts, sports viewing parties and other community events like the Farmers Market.
The Henderson Silver Knights Hockey Team have their practice facility on Water Street along with casinos, restaurants and bars that attract both residents and out of towners.
Pedestrians are constantly crossing the street in this area and because of all the foot traffic it is inevitable that pedestrian accidents will occur.
Whatever the reason for your accident, Henderson pedestrian accident lawyer, Richard Harris can help you recover the financial compensation you deserve.
Common Causes of Pedestrian Accidents in Henderson, NV
Pedestrian accidents seem to happen at any time and can affect people of all ages.
From children to senior citizens a pedestrian accident usually has some sort of injury and they can be serious in some cases.
When a car hits a person while crossing the street the odds of injury are far higher than when two motor vehicles collide with each other.
The most common reasons for pedestrian accidents are:
Driving Distracted – When drivers are not paying attention to the road and are multitasking a pedestrian accident can easily occur. Talking on the phone, texting, looking at map apps, drinking and eating are all common distractions that can put a pedestrian in harm's way. Distracted driving is reckless driving.
Failing To Yield in A Crosswalk – Pedestrians in Nevada almost always have the right away in the crosswalk. Drivers must give the pedestrian the time to safely walk to the other side of the street. Penalties for this can be up to $1,000 in fines or up to 6 months in jail. If there is an actual collision the driver can face charges of reckless driving.
Inclement Weather – Pedestrians are harder to see if it is raining and slippery roads can easily create a dangerous situation. If you happen to be crossing the street during bad weather a pedestrian should have a heightened awareness of this.
DUI – is dangerous and illegal. Anytime a person is driving intoxicated the odds of an accident increase. Pedestrians are vulnerable in these situations and serious injury can occur if hit by a drunk driver.
Speeding – The faster the car is going the more serious the injury if a person and vehicle collide. Drivers may be unaware that pedestrians are near and it may be too late for them to stop adequately if they come to an intersection or street crossing at high speeds.
Running a Red Light – Don't ever assume that the driver in the vehicle is going to stop at a light or sign. Make sure they come to a full stop before proceeding out in front of traffic.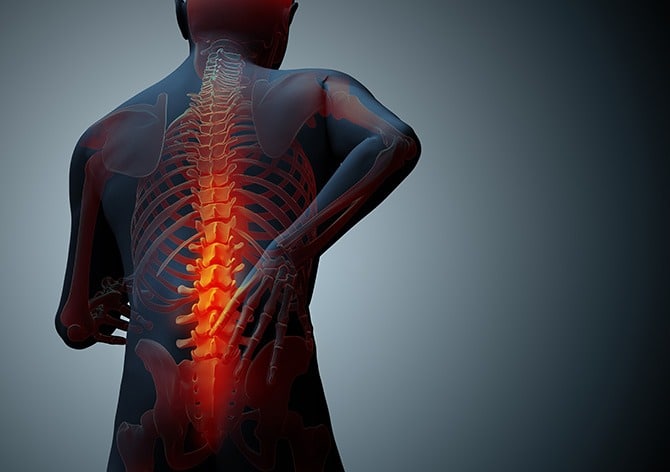 Injuries a Henderson Pedestrian Accident Lawyer Can Get Compensation For
When it comes to motor vehicle accidents in Las Vegas, pedestrian accidents usually involve the most serious and severe injuries of all accident types.
There are many factors involved in this but the size and weight of a motor vehicle is no comparison to a person and damages can be catastrophic.
Pedestrian accidents tend to occur in Vegas in the evening when the lack of light makes a person much harder to see.
If you are a pedestrian injured in an auto accident you do have legal rights. This can be for the personal injuries caused by the accident as well as the aggravation of pre-existing injuries.
This is why you will need a pedestrian accident attorney like Richard Harris to fight for you.
Some of the most common injuries we see include:
Head Injury – A severe hit to the head can create short term and long-term problems. A concussion can result in memory loss, headaches and disorientation. In Traumatic Brain Injuries symptoms can last for much longer.  Head injuries in Henderson are always bad.
Lacerations and Contusions – This can include cuts and bruises from road rash or direct contact with a vehicle in Henderson Nevada. These types of injuries can't be taken lightly and if not properly treated, infection can occur.
Neck Injuries – This can result from an abrupt movement of the neck either backwards or forward. This is often called whiplash and can cause pain and suffering for an extended period of time. Get help ASAP to lessen recovery time.
Broken Bones – A pedestrian's bones are vulnerable in an accident with an automobile. The bones that are hit directly by the vehicle can be easily fractured. Arms, legs and ribs are common bone breaks in pedestrian accidents.
Vertebrae Injuries – Any time a spinal injury occurs the results can be devastating to a pedestrian. In worst cases paralysis can occur to extremities making it a difficult recovery. This is so so sad.
After being involved in a pedestrian accident in Henderson NV, you must seek medical attention immediately.
Some injuries may take longer than others to truly reveal themselves.
Adrenaline can often mask the true seriousness of an injury.
It is important to have a doctor look you over as soon as the pedestrian accident occurs.
It is also important to contact a pedestrian accident injury lawyer like Richard Harris in order to get the compensation for your injuries.