Lake Tahoe Personal Injury Attorney
If you have been injured by the fault of another person, government agency or company and would like to seek compensation it is best to hire a personal injury lawyer.
With injury there are often expenses and lost earnings.
The severity of the injuries and the expenses that go along with them will play a role in the amount one receives.
Settlements may take some time.
Insurance companies like AAA or State Farm are not known to just hand over the money easily.
There are many different ways that a personal injury claim is calculated.
Medical expenses and property damage are always part of the equation.
We all know how fast doctors' bills can add up and if there is surgery and hospitalization the numbers can be astronomical.
Cars, trucks, and motorcycles all come with a price tag when damaged.
Lost income and future lost income will be calculated.
Some injuries may need future attention and depending on the seriousness can be wide ranging.
It is definitely in your best interest to get an attorney that specializes in personal injury.
There is no legal requirement for an individual to have an attorney but it is the smart move to make.
It doesn't matter if you were injured in a Lyft crash, hit by an Amazon Truck, or even a UPS Truck, we are here to help 24 hours a day.
And of course casino injuries happen all too often in Lake Tahoe (North and South shore) or Reno.
The lawyers at Richard Harris are highly professional and have been helping people in communities like Lake Tahoe and all of Nevada for over 40 years.
Ways a Personal Injury Lawyer can help
Expert Legal Representation – The legal system can be complicated. It is important to have a personal injury lawyer with legal expertise to have your back through this process. A top-rated legal team like Richard Harris will always seek what is in your best interest. Some cases may be easily settled while others may need to go to court. Having proper representation is a must.
Handle all the Details – Personal injury attorneys will handle all the details of the case so that you can recover and focus on healing physically and mentally. A person in an accident may be highly emotional and handling their own case may not be the best thing. Attorneys will get all the information relating to the case, make a review and analysis of the facts in order to give you the best chance to be compensated.
Deal with Insurance Companies –If you have ever dealt with insurance companies then you know it can be frustrating. Insurance adjusters can make it difficult for you to get the fair compensation you deserve. Having your own attorney will help in these matters.
Help Strategize – This is an important part of the process. With all facts on the table the lawyers will provide you with your best options. Often there are witnesses, videos, pictures and other types of evidence that will be beneficial to a case.
Medical Attention – A personal injury lawyer can often help you get the proper medical care. After all the years of experience in accident cases; cars, motorcycles, pedestrians etc. they may be able to get you to the doctor that may help you in your recovery. In some instances, doctors go to court to provide witness testimony.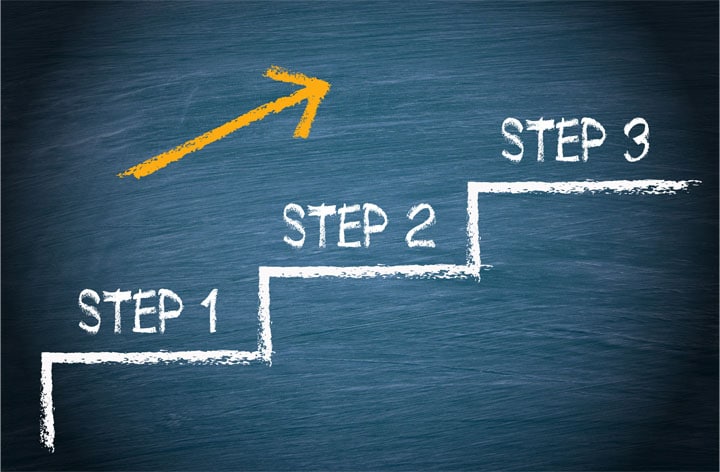 Negotiate Your Case – The Law Firm of Richard Harris will negotiate your case with the insurance companies, business owners etc. This is where expert legal minds will fight for you. Many cases will be negotiated and settled out of court. Our law firm will not be bullied by anyone and will make sure you are not taken advantage of with a low-ball offer.
Speed Up the Settlement– If your injuries have created long term care the insurance companies may try and delay a settlement. Expert attorneys can expedite these types of cases and help you get compensated while you are recovering. Cases like this would be difficult if you did not have an attorney.
Peace of Mind –Just reading about all these legal issues is stressful let alone having to handle all the paper work and court filings that go along with it. This is what the Law Offices of Richard Harris specialize in. Our personal injury lawyers will handle the details while keeping you updated. This will give you the time to get well, heal up and recover.
Defend You in Court – In some cases a settlement can be reached on a personal injury lawsuit. Whenever you deal with other attorneys, judges and the court system it is highly recommended that you have legal representation.
Best Chance for Compensation – Insurance companies are known for using their own strategies to fight against personal injury claims. They will delay payments and try various ways to make it more difficult to receive just compensation. The lawyers at Richard Harris are highly trained to fight these tactics. With a personal injury law firm on your side, they will know you mean business. This gives you your best shot at getting maximum compensation.
Call Richard Harris Today For a Free Consultation
Personal injury accidents are on the rise in Nevada.
There are many different types of cases our lawyers at Richard Harris handle every day.
Here are some common accident types.
Motor Vehicle Accident – In 2020 the National Safety Council (NSC) revealed that over 40,000 deaths were related to motor vehicle accidents. Injuries from a traffic accident is in the millions. A motor vehicle accident is one of the most common types of injury accidents there is. These accidents include; cars, pedestrians, trucks, bicycles, motorcycles, boats and busses. There are many different causes for auto accidents like; driving distracted, (DUI) Driving Under the Influence, speeding, drinking, eating and falling asleep at the wheel. The cell phone is a major reason for accidents in our society and one of the leading distractions.
Slip and Fall Accident –These types of accidents can happen in many ways. A wet floor, uneven surface, stairs and lighting can all play a role in a slip and fall accident. Sometimes it is clear who is responsible. A property owner may be held liable if they knowingly are aware of the danger and don't take proper precautions. This can be difficult to prove and a personal injury attorney with experience in these cases may turn out to be incredibly helpful in determining liability. These accidents tend to happen to people while working on their job. They also can happen when entering places of business like a store, restaurant, parking lot, bathroom etc.
Medical Malpractice – This is a major issue in the US. When a doctor or nurse makes an error, it can be catastrophic. There are thousands of people in the US every year that file lawsuits against medical professionals. Incorrect medical advice, wrong medication, and misdiagnosis can result in injury to a patient and even cause a fatality. In some cases, the evidence can be linked directly to the medical staff.
Wrongful Death – If due to the fault of another a death occurs the person's family members may be able to bring a lawsuit holding the person liable for the death. This happens in DUI cases and other types where the deceased is not able to defend themselves. There could be a whole list of expenses left behind like hospital costs, funeral expenses along with the pain and suffering to family and loved ones.
Richard Harris is the largest, most experienced and respected personal injury law firm in Nevada.
Injuries in a Lake Tahoe Personal Injury Case
Personal injury cases are all unique with their own set of facts and circumstances.
Injuries can be minor to severe.
They can also be devastating and life altering.
Increased medical care and attention may result from an injury.
Head Trauma -This can happen in all types of accidents. The head hitting the steering wheel or a person slipping on a wet spot and falling back and hitting their head is common. Concussions, hemorrhaging, lacerations, headaches are all symptoms of the head being hit. Recovery can be long in serious cases. Skiing, skating, skateboarding and riding a bike all put a person at risk for a head injury. A helmet should be worn, when possible, to protect the skull.
Fractured and Broken Bones – With all the boating, biking and skiing activity in Lake Tahoe it is easy to see why bones get broken. These injuries can also take place at work or the local store. Arm breaks are common because a person often will try and break their fall while going down. A wrist fracture can put a person in a cast and some breaks may require surgery. Walking down the aisle of a grocery store can be dangerous if there is an item on the floor that you don't see.  Another place where injuries and falls occur is in the bathroom. Wet floors can be left unattended and slippery tile can lead to an accident. Falling on tile or cement can easily break bones in the legs, pelvic and hips.