Lake Tahoe Car Accident Lawyer
When I think of Lake Tahoe, I imagine a beautiful lake with the sun shining.
Ski slopes glistening with snow and great views.
Boats and water activities and top ranked golf courses.
First class resorts and housing accommodations for residents and tourists.
The last thing I want to think about is a car accident.
Unfortunately like any other town car accidents can happen in Lake Tahoe too.
It can and will usually when you least expect it.
With a Lake Tahoe car accident there is always a chance of injury.
If you find yourself or a loved one in a car accident in Lake Tahoe where an injury occurred by the fault of another don't hesitate to call the Law Offices of Richard Harris.
Lake Tahoe is the largest alpine lake in North America.
It is on the state line of both California and Nevada in the Sierra Nevada Mountain range.
Tourists Need to Be Careful
It is a major tourist attraction for both states and drives the economy in that region.
The Nevada side is home to some of the great lakeside casinos and resorts like the Grand Lodge Casino at the Hyatt, Hard Rock Hotel and Casino and Harrah's Lake Tahoe Casino.
These popular spots are home to 24-hour gambling, restaurants and a whole lot of fun.
Flashing lights, slot machines and ringing bells can be exciting.
Table games like blackjack, craps and roulette are always popular in Lake Tahoe.
Many people will come from all over Nevada and the Reno area.
Tourists flying into the Reno-Tahoe Airport may either take a bus, shuttle or car over.
There are a few ways to get to Lake Tahoe by car.
It is estimated a little over an hour if the weather is good.
Some of these roads will include;
I-580 South, Mount Rose Highway and the US Highway 395 North.
Depending on what your plans are and where you are staying will determine which of these highways you decide to travel.
US Highway 50 and Nevada State Route 28 are some other popular roads in Lake Tahoe where accidents of all sorts have occurred.
Reasons For a Car Accident in Lake Tahoe
The Lake Tahoe area can get pretty busy especially when the snow is good during ski season or special events that happen there in the summer.
Driving can be dangerous at times with the ever-changing weather conditions.
Weather – Tahoe is nestled in the Sierra Mountains at an elevation of about 6200 feet above sea level. With this comes snow and rain. The yearly precipitation is usually in the form of snow between the months of November through April. This is the ski season and Tahoe is one of the most popular ski areas in America. We all know that snow can make for dangerous roads. When there is ice on the road things can get really interesting. The summer rains can come in forms of monsoons and the ice melting can make the roads slippery. Tourists not used to these types of conditions may be unaware of the dangers. Mountain roads are winding and can be deadly.
DUI – With all the skiing, boating, nightlife and partying going on in Lake Tahoe, it is easy to see why there are accidents from driving under the influence. With marijuana legal in Nevada there is an increase in driving high on the roads. Alcohol related crashes are not going away any time soon even with cabs, Lyft and Uber people still get in their cars and drive. Incredibly dumb and dangerous for everyone. In Nevada a normal adult driver with a blood alcohol content (BAC) of .08% is considered DUI. It is .04% for commercial drivers.
Distracted Driving – This is a common reason for many accidents in every city and state. Lake Tahoe is no exception. Often tourists are sight seeing or looking at the maps on their phones. This is always dangerous and can lead to accidents and injuries. There are so many different ways to be distracted. All it takes is a moment for something to occur. It is not uncommon for an animal like a deer to cross the road out of nowhere. A distracted driver can jerk the steering wheel and swerve off the road or into another vehicle. Stay focused while driving in Lake Tahoe.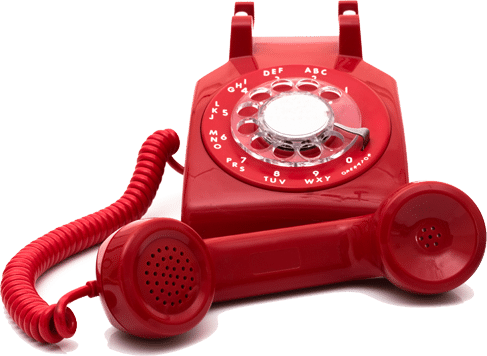 Why Contact Richard Harris
Richard Harris and his team of attorneys are not only the oldest personal injury law firm but the largest in the state of Nevada.
They have over 40 years of experience in all types of personal injury cases including injury from Lake Tahoe car accidents.
They have recovered over $1 Billion for their clients.
With over 1500 total reviews and a 5 Star Rating we are the only choice.
Don't sit around waiting for the insurance companies to help you, call the best Lake Tahoe car accident lawyer and let us help.
Let them help get you what you deserve.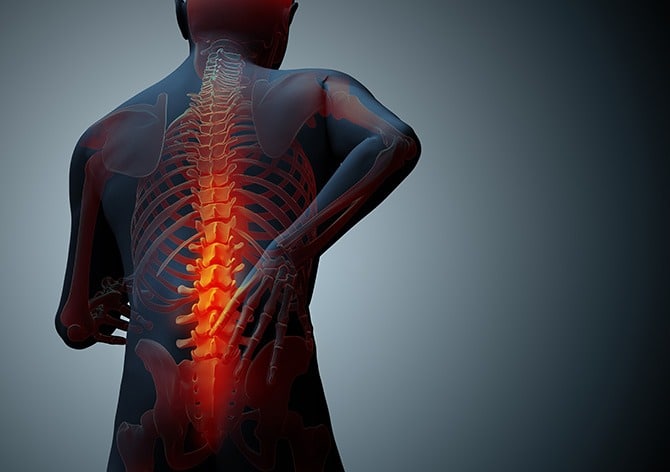 Injuries From a Lake Tahoe Car Accident
Car accident injuries can be wide ranging.
Getting rear ended at a stop light, or getting hit at a stop sign, these are both common in Lake Tahoe (and all over Nevada).
They can be serious and have a major affect on one's life.
It is always recommended that if you have been injured to go to the hospital and see a doctor immediately.
Cuts and Bruises – Car injuries can often have them. When the skin is cut there is a good chance that infection can occur if not properly cleaned and attended to. Broken glass can get inside the cut or a deployed air bags can scrape the skin. There could be swelling and bleeding which needs to be monitored. Permanent scarring from the wound may result. Sometimes plastic surgery is necessary. Stiches may be needed for the wound as well.
Whiplash – This soft tissue injury can leave a person in a lot of pain and suffering. Ligaments in the neck can stretch in a fast back and forth motion injuring the person. These types of injuries may take time to heal along with multiple doctors' visits. Limited range of motion and swelling can occur.
Head and Face – When a car accident occurs the head and face are highly susceptible to injury. Hitting your head into the glass is never a good time. When the head is hit there is always a chance for concussion or (TBI) Traumatic Brain Injury. Car accidents can affect facial bones with orbital fractures or cuts to all areas of the face. The air bag is there to help limit the damage to a persons face but it often can leave a person with other injuries from it.
Spinal Injury – This can be life changing and long lasting. Anytime the back and spine are injured the chance of serious injury exists. If the spine injury is minor the victim may be able to fully heal. With the right medical attention and the best-case scenario, the injury has no further complications. If the person is not so fortunate than the spinal cord may be impaired to the point of permanent damage to the nerves. This can result in paraplegia and paralysis. If the cord is severed by the accident, then the results affect all limbs. This would be considered quadriplegia.
If you are injured in a Lake Tahoe car accident you may need time to heal and may have to quit your job for a while.
Money can get tight and savings accounts can quickly be depleted.
Let the lawyers at Richard Harris fight for you.
We will deal with the insurance companies and legal matters while you rest up and try and get back on your feet.
Car Rental Information You Should Know
If you find yourself in a Lake Tahoe car crash you may need to get a rental car while they assess and fix the damage to your vehicle.
Being without a car can be a drag.
There are some important things to know that could really be of help.
Richard Harris can help you deal with AAA insurance types.
A car accident can put you in a rough spot and a personal injury attorney can help to make sure you are financially protected.
Richard Harris understands the way these insurance companies work and can look at your policy and guide you through.
In some accidents you will go right to your insurance policy in others you may go to the negligent driver's insurance.
In many cases the insurance company will reimburse you for the cost.
Remember all policies are different and our lawyers will review your policy in order to give you all your options.
Often there are disputes on who is at fault.
In cases with Uber and Lyft these accidents may get tied up for a while.
Insurance companies will use any excuse not to pay out or to just take their time.
Some insurance coverages will have different add on parts to their policies.
Some of these will include limits on the daily car rental or the maximum limit the insurance will cover the car expenses.
It is important to submit a car rental claim as soon as possible in order to get the process moving forward.
As you can see all these legal and liability issues can get confusing.
Having a law firm like Richard Harris on your side is extremely valuable.