Stop Sign Car Accident Lawyers
Everyone is again in a hurry as we return to normal life.
No longer are the roads empty as they were when we stayed at home.
So once again people are ignoring traffic signs like the stop sign.
Some people in Las Vegas just roll through the stop sign and don't completely stop or they don't stop at all. 
As the population continues to grow in Nevada we see more and more stop sign traffic accidents.
According to the National Highway Traffic Administration there is an accident every 60 seconds.
That is 5.2 million accidents a year in the US. Nevada has nearly 300 fatal accidents every year and this continues to rise.
Most stop sign accidents can be avoided if more people were careful and followed the traffic laws.
If you were in a stop sign accident call Nevada's premier accident attorney Richard Harris.
We service all of Nevada with offices in Las Vegas and Reno.
Call for a free consultation today.
Why Call the Richard Harris Law Firm
Over 100,000 Satisfied Clients

Over $1 Billion recovered for our clients

 

Free consultation 

Available 24 hours a day

99% Success Rate
Serving Las Vegas Since 1980
If you have been injured in a stop sign accident in Las Vegas or anywhere else in Nevada call The Richard Harris Law Firm today.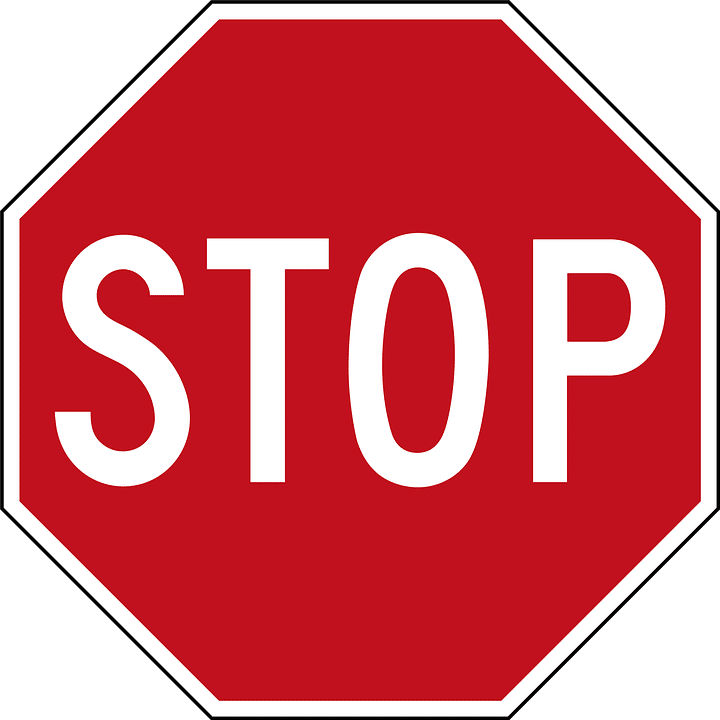 Common Causes for Stop Sign Accidents
Every accident is different but there is a common theme for most stop sign accidents.
Below are the common reasons stop sign accidents occur in Nevada.
Distracted Driving– possibly the number one reason for stop sign accidents-texting, taking or answering emails while driving causes distracted driving and is now illegal in all 50 states including Nevada
DUI- drunk driving is another common reason for stop sign crashes and can have disastrous results. DUI is most common between the hours of 9am and 12 noon is Las Vegas due the 24 hour atmosphere.
Obstruction- with all the construction going on in Las Vegas, as the city continues to grow, stop signs can be obstructed from view or can be confusing as to whether or not you actually have to stop. This can cause drivers to be confused or not see it all leading to a collision.
Driver error- do you know the difference between a 4 way stop , a 2 way stop , or an all way stop. These can be confusing and lead to driver error as to who has the right of way or who has to stop at all. Driver error or lack of knowledge of the area can also lead to a stop sign accident.
Weather- it may be hot in Las Vegas in the summer but we have a rainy season with flash flooding leading to many stop stop sign accidents as we have all seen.
If you have been injured in a stop sign accident call Richard Harris law firm today for a free consultation.
We have been in Las Vegas for over 40 years.
Our law firm is experienced in stop sign accidents and stop sign accident injuries.
Legal Liability for stop sign car accidents
One of the reasons to seek legal representation after a stop sign accident is that the law can be tricky.
Who is at fault in a stop sign collision?
Typically the driver without the right of way is at fault but that isn't  always the case and that's why having Richard Harris as your legal representative can be the right move.
We can sort the legal issues out for you.
Below are the Nevada laws for stopping at a stop sign.
NRS 484B.257 Vehicle entering intersection marked stop or yield. Except when traffic is being controlled by a police officer or a traffic-control signal:
When proper signs have been erected, the driver of a vehicle shall stop or yield at a clearly marked stop line or, if there is none, before entering the crosswalk on the near side of the intersection or, if there is none, then at the point nearest the intersection where the driver has a view of approaching traffic on the through highway. After having stopped or, in the event of a yield sign, slowed or stopped, the driver shall yield the right-of-way to other vehicles which have entered the intersection from such through highway or which are approaching so closely on such through highway as to constitute an immediate hazard during the time such driver is moving across or within the intersection.

The driver of a vehicle shall stop in obedience to a stop sign or yield in compliance with a yield sign, in compliance with the manner prescribed in subsection 1, prior to entering an intersection if a stop sign or a yield sign is erected at one or more entrances thereto although not a part of a through highway and shall proceed cautiously, yielding to vehicles not so obligated to stop or yield and which are within the intersection or approaching so closely as to constitute an immediate hazard during the time such driver is moving across or within the intersection.
(Added to NRS by 1969, 1496; A 1973, 1326)-(Substituted in revision for NRS 484.319)

Common Injuries From Stop Sign Car Accidents
There are usually two types of stop sign accidents in Nevada either head-on collision or T-Bone.
T-Bone accidents are known to cause more serious injuries.
Many other factors play a role in how bad a stop sign accident is, including rate of spread, type of vehicle and of course weather or not you were wearing a seatbelt ( also a law in Nevada).
If you were injured in a stop sign accident in Las Vegas or Reno (or Summerlin, Henderson, North Las Vegas, Henderson, or anywhere in Nevada) and believe it was not your fault call Richard Harris today.
We can answer any of your questions.
The most common injuries in a stop accident :
Broken Bones

Spinal cord injuries

Nerve Damage 

Traumatic brain injuries
What to Do After a Stop Sign Accident
First, always remain calm.
We know this sounds crazy but being calm can keep from making a bad situation worse.
Below are steps to take if you are ever involved in a stop sign collision.
Call 911 if there are any injuries

Exchange information with other drivers involved-name, address, phone numbers, and drivers license information and insurance information

Take photos or videos with your cell phone

Get contact information of any witnesses if available- this information can be very valuable

Contact legal help immediately- Richard Harris law firm is available 24 hours a day

Contact your insurance company only after you have spoken with the Richard Harris Law Firm
How Much is a Stop Sign Ticket in Nevada
Failing to stop at a stop sign in Nevada is a hefty ticket.
$395 is the average fine.
You can reduce that by attending traffic school but it's still a lot of money.
If you feel you have gotten the ticket in error and weren't at fault you should absolutely fight the ticket in court.
Stop sign tickets are considered moving violations and can add violation points to your license causing your insurance to go up and causing fines from the DMV or even license suspension.
This can all be avoided if people just completely stopped at all stop signs and red lights.
More Than Just Medical Bills
How much does a stop sign accident cost?
Stop sign accidents with injury can cause a major financial burden for the victim or the person who was not at fault.
Medical bills can add up quickly and can easily add up to hundreds of thousands of dollars.
But it's not just medical bills.
Call Richard Harris today and let us handle the burden while you recover.
Typically damages can include the following
Medical Bills

Lost Wages

Pain and Suffering

Future medical bills

Property damage

Loss of companion