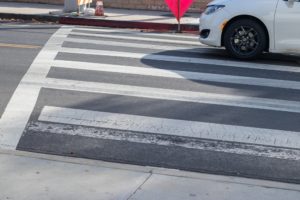 Lake Tahoe Pedestrian Accident Attorney
Being a pedestrian comes with some risk.
Walking or jogging around motor vehicles and distracted drivers can be dangerous.
A pedestrian can be hit by a motorist and this could ultimately lead to injuries.
With no real protection a pedestrian will almost always be the one that is injured the most.
A Lake Tahoe pedestrian accident happens in parking lots where cars are pulling in and out of.
Some casinos and resorts like the Hard Rock and Harrah's can get a lot of traffic and pedestrians have to really watch out.
Shopping centers and restaurants also have a lot of pedestrian and motorist interaction.
If an injury does occur from a Lake Tahoe pedestrian accident it is highly recommended to get medical attention.
Then it is time to call a Lake Tahoe pedestrian accident attorney.
Why call The Law Office of Richard Harris
Expert top-rated personal injury lawyers
Most respected and oldest law firm in Nevada
Knowledge with pedestrian accidents
Available 24/7
Richard Harris will fight for you.
The team of legal minds will make sure you don't get taken advantage of by the insurance companies.
Over 40 years of experience in all types of personal injury cases including Lake Tahoe pedestrian accidents.
There is a 2 year statute of limitations in Nevada for injury accidents, so call us for help today with medical bills and other related issues.
We have helped many pedestrian accident victims where a car ran a red light or blew past a stop sign and hit the pedestrian.
Dangerous Intersections in South Lake Tahoe –
Emerald Ln & 5th St
Fairway Ave & Fawn Way
Glen Rd & Rocky Point Rd

Pedestrian Accident Stats and Facts
The National Center for Health Statistics (NCHS) estimated in 2020 that over 7900 pedestrians died in the US.
Some of these deaths occurred on private property in places like parking lots and driveways.
In the same year the National Highway Traffic Safety Administration (NHTSA) statistics revealed that over 6500 of these were from traffic accidents on public roads and streets.
Most of these were in high traffic urban type areas.
The other interesting part of the study showed that low lighting conditions, intersections and open roads played a part in a lot of these pedestrian deaths.
Saturday night seems to be the most dangerous time of the week where a large portion of these fatalities take place.
The busier the traffic the more of a chance for a pedestrian accident.
Remember these are the fatalities only.
When it comes to non-fatal injuries where a pedestrian and motorist collide the numbers are through the roof.
Some of these are life changing while others minor cuts and bruises.
Usually there is some sort of injury from the accident.
Please, everyone be safe out there while sharing the streets of Lake Tahoe.
Pedestrians, Crosswalks and Nevada Laws
Crosswalks in Nevada can be implied or marked and are at every intersection.
Either way they must be treated with the same caution and rules.
A pedestrian has the right away when crossing the road at an intersection.
Cars must wait for the pedestrian to safely get across the road before proceeding.
A pedestrian can not just run out into the road off the curb.
This is not acceptable and is dangerous when an oncoming car doesn't have enough time to yield.
If there is a don't walk sign and it starts to flash the person on the crosswalk can continue to the other side.
The pedestrian that has not left the side walk should not go and wait till the next time.
It is also important that pedestrians walk on the right side of the crosswalk when there are others coming towards them.
These are just a few basic concepts that pedestrians and motorists need to be aware of in order to keep the roads safe for all.
Weather in Lake Tahoe Affects Pedestrian Safety
Weather is a major factor in Lake Tahoe and can affect pedestrians and the safety of motorists.
Ski season is between the months of November and April.
Some years the snow is more than others but overall, this is a very active time for weather.
Snow not only affects the roads making them dangerous and icy it also affects the visibility of the drivers traveling in Lake Tahoe.
High winds are also common when storms move through the area.
In late spring and summer, the snow melts leaving the roads wet and slippery.
Heavy rains in the summer can make for dangerous road conditions.
With all the changing weather in Lake Tahoe, pedestrians and motorists need to be on high alert.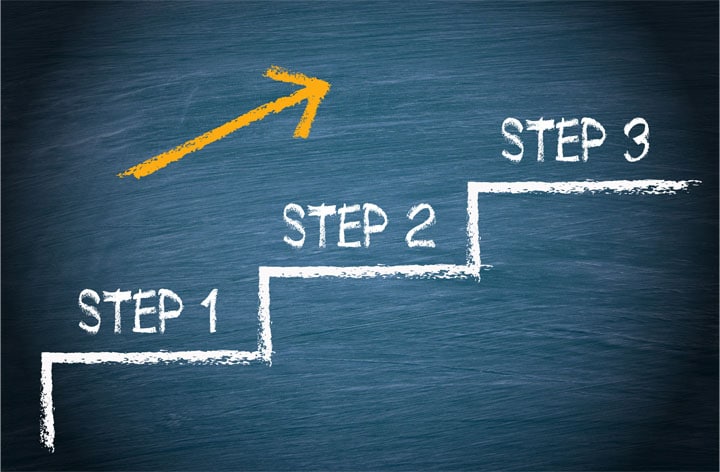 Tips for Avoiding a Pedestrian Accident
Walking Safety Tips – A pedestrian out enjoying the day or night in Lake Tahoe can be wonderful. Walking or jogging has many health benefits but a pedestrian accident with a vehicle is not one of them. There are countless ways for a pedestrian to increase the odds for a safe trip. It is important to be aware that the vehicle may have a hard time seeing you. Knowing these tips can hopefully help a person avoid a tragic accident.
Know the rules of the road and follow them as a pedestrian.
Always watch for motor vehicles, they can come fast and out of nowhere.
Be mindful of driveways where vehicles are pulling into or out of.
Be aware of the danger of motorists backing up in parking lots.
Use a sidewalk if available.
Don't stumble around drunk or impaired around moving vehicles.
Make sure you cross at an intersection, if available.
Take the extra time to wait and make sure it is safe to cross the road.
Wear bright clothing with reflective material when walking or jogging.
Driver Safety Tips – When it comes to motorists, they must take extra precautions when driving around pedestrians. If a serious accident with injury were to occur there could be long term ramifications. Usually, the pedestrian will take most of the injuries but if a car swerves off the road or into another vehicle they can be seriously injured as well.
Always be on the lookout for the pedestrian.
Don't drive distracted and keep your eyes on the road and mind in the game.
Don't drive negligent. This includes speeding, running a redlight, improper U-turn etc.
Never pass vehicles that happen to be stopped in a crosswalk
Always give the pedestrian the right away and plenty of time to cross the road.
Never drive drunk or under the influence of any type of drug.
Slow down when driving in bad weather like snow or rain.
Be extra careful driving at night.
When turning always look to see if a pedestrian is about to cross.
These are just a few tips and reminders that can help everyone to avoid a pedestrian accident.
Personal Injury Cases
If in a pedestrian accident like any other personal injury case.
It is best to seek a pedestrian accident attorney in Lake Tahoe that has your best interests at heart.
If someone has been negligent and left you injured the results can be devastating.
A Lake Tahoe pedestrian accident injury can lead to many difficulties, but hiring the best Lake Tahoe pedestrian accident law firm can really help you get compensated fairly.
If you have to take off work and need time to heal the costs can certainly add up quickly.
Medical expenses and lost wages can leave a person overwhelmed.
Richard Harris and his legal team of experts can help handle the case for you while you get yourself healed up and back to work.
In some cases, injury may lead to disability and a change in way of life.
No matter how major or minor the injury your best bet is getting legal help.
The Richard Harris Law Firm is a top rated injury law firm in Nevada and we will do our best to get you the compensation you deserve.
They will either negotiate a fair deal for you or in some cases you may have to take it to court.
Injuries From a Lake Tahoe Pedestrian Accident
Head – A vehicle crashes into a pedestrian and there is head trauma. This can be severe and sometimes fatal. The head can be injured in a lot of ways. Results of head trauma can result in cuts, bruises, concussions and a cracked skull. A Traumatic Brain Injury can leave a pedestrian with long term memory loss and headaches. Internal bleeding in the brain can have fatal results if not properly attended to.
Soft Tissue – Lacerations of the skin are common when a pedestrian hits the ground or pavement and slides across the road. Road rash can create a lot of pain and suffering for a victim. Bleeding and scarring can also occur. These injuries can go down the road of infection and lead to major issues. If infection gets in the blood stream the recovery can take a long time.
Broken Bones – If a car hits a person in the legs ribs and arms broken bones can easily happen. The natural instinct for a pedestrian would be to put their arms out and protect themselves from the vehicle during impact. You would do this if you knew the car was going to hit you but there are pedestrian accidents where the person is blind-sided and take full impact without bracing themselves.
With all these injury types there can be permanent damage left behind.
The size of the vehicle, speed of the accident and force of impact may decide the extent of injuries and be the difference between life and death.