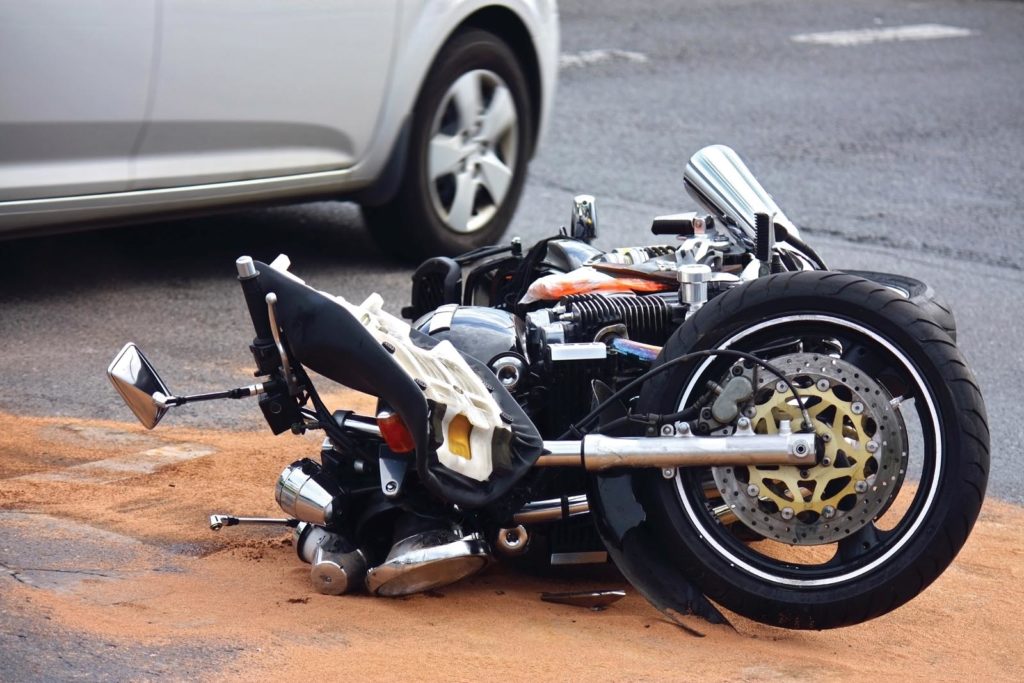 ​Personal Injury Law Firm​ Lake Tahoe
Lake Tahoe Motorcycle Accident Attorney
Let's rev it up and take the bike for a ride to Lake Tahoe.
The visuals that come to my mind are fresh alpine air and some amazing breathtaking views of the lake.
Mountains with snow caps and sunny blue skis all around.
The fun and excitement of a motorcycle ride can be incredible.
An accident on a motorcycle can leave a lot of damage behind.
Not only to the motorcycle but to the rider as well.
A motorcycle accident can have injuries most likely more to the rider than the driver of a vehicle.
Cars have steel frames, airbags and doors which will help to lessen injuries.
A motorcycle rider is much more exposed.
Yes, a motorcyclist can create some dangerous situations themselves and be the cause of an accident.
Although, it is more likely that another motorist will be to blame when a motorcyclist crashes.
Get a lawyer if you are injured
If you or someone you know are injured in a Lake Tahoe motorcycle accident, call the Richard Harris Law Firm.
They specialize in all types of personal injury cases in Nevada.
They have years of experience with motorcycle injury accidents and are ready to help.
There are many things that a motorcyclist can do in order to help keep themselves safe.
It can be the difference between life and death.
The inherent danger that comes with riding a bike is part of the thrill of being a motorcyclist.
The freedom a rider feels from the open road is inspiring.
The ease of traveling through traffic comes with many advantages as does the cost at the pump.
With gas prices on the rise many are leaving their cars in the garage and riding the motorcycle more often.
Safety Tips Every Biker Needs to Know
Always Wear a Helmet – This is so important. A helmet can help to limit the head injury if it were to ever hit another car or ground. Without it would be disastrous and stupid. The helmet needs to fit properly and be approved by the (DOT) Department of Transportation.
Never DUI – Never a good idea to ride under the influence of alcohol or any drug. The risk of an accident is far too great for a rider. A rider needs all their reflexes and instincts in order to stay safe. Balance, reaction time and being alert to everything around is of utmost importance. A motorcycle rider constantly has to have good judgement and make crucial decisions while out on the road. Alcohol and drugs will impair these.
Obey the Law – It is important for riders to always follow the rules of the road. Taking unnecessary risks is negligent and dangerous. Speed limits apply to a motorcyclist just as much as any other driver on the road. Lane splitting is not worth it. Running redlights or stop signs can get a motorcyclist killed. Signal when changing lanes and always remember that you are much more at risk than a vehicle.
Rider Awareness – It is important for a rider to remember that cars and trucks may have a hard time seeing you. Be aware of other motorists and on the lookout for distracted drivers. Leave plenty of room for other vehicles to maneuver. Don't tailgate and leave space to be able to respond to motorists' mistakes.
Proper Clothing – It is always recommended to wear protective gear while riding. Leathers or padded pants and jackets can definitely help if a motorcyclist were to go down. Harley type riding boots can make a big difference and gloves and hand protection can too. Sometimes you will still see a rider in flip-flops, t-shirt and shorts. Bad idea. Can you imagine the road rash or injuries that would happen if an accident were to occur? Give yourself a chance to minimize the damage.
A motorcycle accident in Lake Tahoe or any other part of Nevada can come with injuries.
Call a top Lake Tahoe motorcycle accident lawyer today for help.
There are many reasons to call Richard Harris.
Most respected personal injury attorneys in Nevada
Been around the longest with most experienced
Top Rating with the BBB
Motorcycle accident injuries we can help
Over $1 Billion recovered for clients
Give the Law Offices of Richard Harris a call today!
When Sharing the Road with Motorcycles
There are some important things that any driver should know when sharing the road with a motorcyclist.
Many more motorcycles are hitting the roads these days.
Lake Tahoe is a wonderful motorcycle riding experience and a great place to sight see as well.
As a driver of a car, truck or SUV it is important to be proactive in driving safely around a motorcyclist.
Here are some tips that may help a driver avoid a motorcycle accident.
Watch the Weather – Especially in a place like Lake Tahoe the weather can change quickly. Rain, Snow and wind can make for wet roads and poor visibility. This is important for every driver and rider on the road.
Stay in Lane – A car needs to remember that a motorcyclist has the right to their own lane just like a car or truck. It is dangerous to not give the motorcyclist the proper space it needs in the lane.
Beware of the Blind Spot – A motorcycle is going to be harder to see than a regular car in a mirror. Whether it's the side mirror or rear-view mirror always take the extra time to make sure that a motorcyclist is not in the blind spot.
Use Turn Signals – Let a motorcycle rider know when you are going to make a turn. Right-hand and left-hand turns are both dangerous when a turn signal is not properly used.
Be Careful Passing – A vehicle passing a motorcyclist is more dangerous than a regular vehicle. A car, truck etc. can create wind gusts that can go up under a rider on the road and cause an accident if not prepared. Make sure to pass at reasonable speed while using blinkers to alert the rider. Make sure to give a safe amount of space when changing back into the lane.
A motorcyclist is incredibly bare out there on the roads.
With all the wonderful positive reasons to ride a bike there are also great dangers when riding amongst the other larger and heavier automobiles (UPS, Amazon van, limo, etc.)
A motorcycle accident can cause many different types of injuries to a rider. Any rider will tell you that the danger out there is real.
In some accidents the rider can get lucky and damage to the bike and body is minimal.
In other cases, the results can be tragic.
Recovery time for injuries will vary depending on the extent of each injury, but remember there is a statute of limitation in Nevada.
In some cases, there may be passengers involved and multiple injuries.
Richard Harris has worked with clients involved in motorcycle accidents of all types.
Having this experience can be extremely helpful in getting you the outcome you deserve.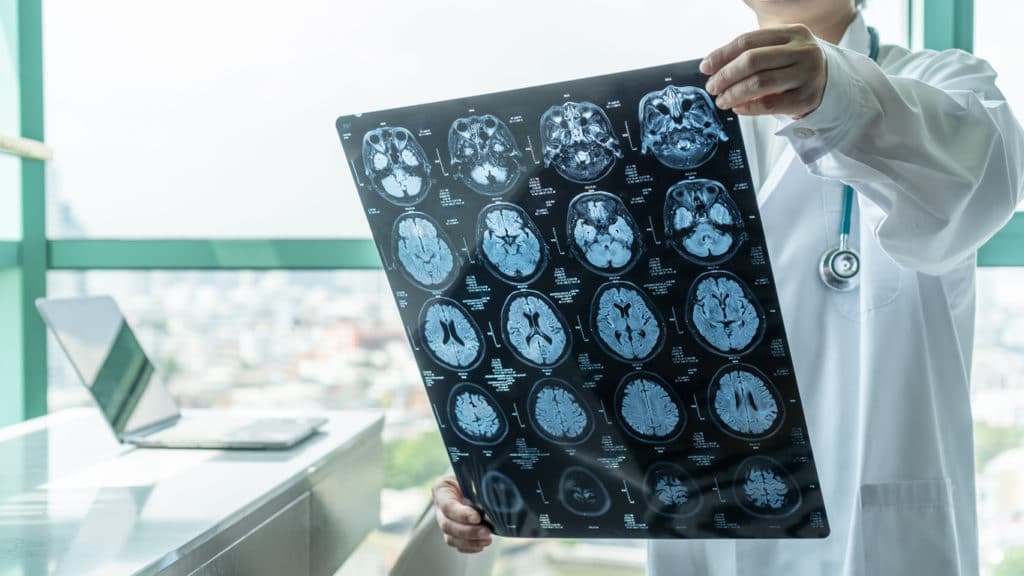 call Richard Harris for motorcycle accident injuries
Common Motorcycle Accident Injuries
Bikers Arm – A common type of injury that occurs when a rider goes down and tries to brace themselves from the fall. Depending on how a rider falls off the bike will often determine which arm is injured. Injuries from this can often result in damage to the muscle and tendons. In a more serious injury, a rider can have fractures and bone breaks. Sometimes a cast is sufficient but surgery may also be needed.
Head Injury – A helmet can definitely help reduce the severity to a head injury. When the head gets hit the chance for some kind of trauma is always there. Hopefully the helmet is DOT approved and minimizes the impact. If the blow to the head is serious the head can still get (TBI) Traumatic Brain Injury. This can lead to long term care and/or a longer recovery period. Ears can be at high risk for injury if the motorcyclist takes a hard hit to the side of the head.
Leg Injury – The legs and feet are the closest part of the body to the ground. The legs account for a high percentage of motorcycle accident injury. It is not uncommon for a rider to have multiple body parts injured. Injuries can result in bruises, lacerations and breaks. The asphalt can really rip the skin and leave wounds. It is important for a rider to wear motorcycle appropriate clothing on the legs. Same goes for riding type boots that can dramatically help protect a rider from ankle and feet injury.
Why Seek Legal Help
If you have been injured by the fault of another in a motorcycle accident it is important to seek legal representation.
A personal injury law firm that specializes in these cases is highly recommended.
Some of these injuries may need surgery and multiple hospital visits.
Recovery can take time and attention.
Richard Harris can help guide you through your recovery and get you what you deserve.
Contact our law offices today.