UPS Truck Accident Lawyers
UPS drivers are everywhere today delivering packages on time is what they do.
Or as we have all seen the commercial " What can brown do for you?"
The downside to that is careless , reckless and unsafe driving that can result in severe injury.
UPS drivers are expected to deliver packages on time and that means a daily quota and time schedule that may be unrealistic.
Drivers worry about the route and making sure packages are on time so they don't lose their job. When this happens they may use unsafe driving practices that can result in injury for anyone driving on the road with them.
With the advent of Postmates, Lyft, Uber and Amazon delivery there are so many delivery services out there all in a hurry to deliver.
These delivery services including UPS are causing major havoc on our roads.
It may be convenient for your new shoes to be delivered to your house instead of going to the store to get them but at what cost?
UPS truck accidents can cause severe injury or even death.
If you or a family member has been injured in a UPS truck accident call Nevada's premier accident attorney Richard Harris Law Firm for a free consultation.
Why Contact Richard Harris Law Firm
If you have been injured in any accident you should contact a lawyer who specializes in personal injury law immediately.
Having injuries, medical bills, lost wages and lost property can be extremely stressful and scary to navigate all while dealing with insurance companies that truth be told don't want to pay your claim.
Hiring the right attorney like Richard Harris will let the insurance companies know that we will not take no for an answer.
Richard Harris Law Firm can help with medical bills, lost wages, property damage, and pain and suffering.
We will get you the maximum compensation available to you for your accident.
Being in an accident with a UPS truck can be worse than a regular truck accident.
UPS is a large corporation with a legal team and insurance company that will look to settle quickly or not at all, and that's why having the right legal representation is so important.
What to expect from the Richard Harris Law Firm
We are available 24 hours a day
We can help get you the proper medical attention
A full team of legal professionals on your side
We will fight for the maximum compensation
Bi-lingual Staff available
We will deal with the insurance company so you don't have to
FMCSA Regulations
The Federal Motor Carrier Safety Administration is a regulatory agency that works with the trucking industry to ensure public safety.
They put rules and regulations in place to keep us safe on the roads.
The regulations include
Specific Driver Training Requirements-CDL license
Drug and alcohol screening and prevention programs for all drivers
Repair and maintenance requirements for all trucks transporting goods
Specific driving hour requirements and mandates for recording hours
As the regulations are put into place to ensure accidents don't happen.
Sadly due to the hurried culture of UPS, truck accidents are happening all the time in Nevada.
If you were hit by a UPS driver, call The Richard Harris Law Firm today.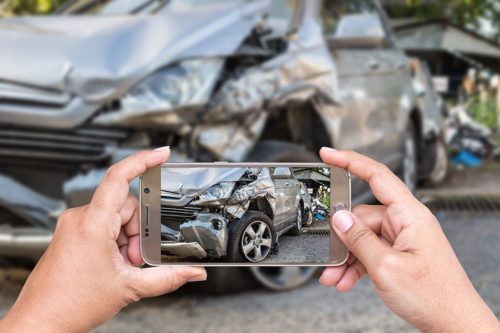 Common Causes for UPS Truck Accidents
Any accident can be a traumatic experience but being hit by a large UPS truck is a completely different experience.
No two accidents are alike but we do see similarities in the causes of accidents with UPS or any other delivery driver servicer.
UPS drivers are under extreme pressure to make the quota set for them by UPS.
Even the best drivers can make mistakes when in a hurry and that can lead to catastrophic results for the accident victim.
Below are some of the common causes of UPS truck accidents that we see at the Richard Harris Law Firm.
Speeding- trying to the packages there on time
Running stop signs– ignoring the signs all together or rolling through a stop sign or red light
Vehicle Malfunctions- bad brakes for example can cause a big truck to not be able to stop
Lack of repair- trucks not being maintained
Backing up on the street- UPS drivers are notorious for just backing up because they missed the initial stop to drop off the package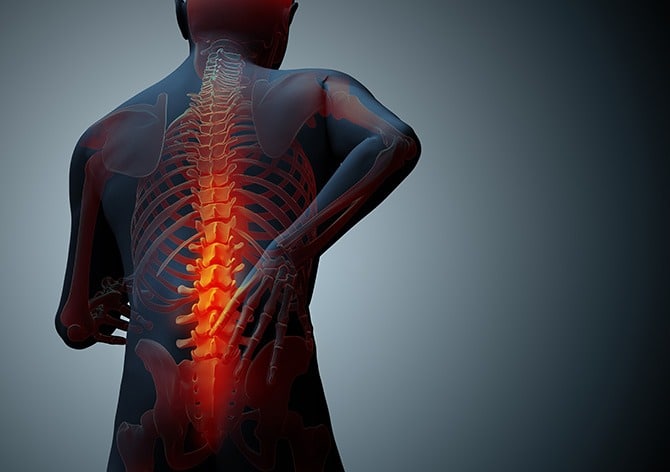 Common Injuries from a UPS Truck Accident
Getting hit by a UPS truck can be disastrous.
Most UPS trucks are large, they can be anywhere from 45 to 53 feet long and weigh up to 19,000 pounds.
So when a UPS truck is involved in an accident with a smaller vehicle you can imagine what the outcome might be.
As we are forced to share the road with UPS drivers and the large trucks we are more at risk for accidents and injuries.
The most common injuries we see in an accident with a large truck like a UPS truck are:
Head and Neck Injuries-Traumatic Brain Injuries
Neck and Spine injuries
Broken Bones and Fractures
Concussions and Contusions
Amputation
Fatality
How Much is my UPS Accident Settlement Worth
Each accident is unique so each settlement will be different depending on the type of accidents and the injuries involved.
But one thing is for sure UPS will try and settle any accident quickly and quietly.
UPS has a large legal team and insurance company at their disposal to fight any claims.
That's why having a lawyer who specializes in UPS accidents to represent you is important.
For example UPS may offer to settle your case for say $20,000, you may think that's great.
But what if that doesn't even cover your medical bills?
What do you do then?
Only an experienced car accident attorney like Richard Harris can fight for everything you deserve after being hit by a UPS truck.
The Richard Harris Law Firm can hold UPS liable for some or all of the damages below –
lost wages- any work that you missed because of the accident or recovery
Medical Bills- any medical bills not covered by their insurance company or out of pocket medical expenses
Disability- long term disability that requires future care
Pain and Suffering- a court based formula based on what you have had to endorse and the severity of the accident
Decreased earning capacity- this is your ability to earn a living in the future , do the same or similar job
Can I sue UPS
A lawsuit against a company like UPS can be complicated. UPS owns the trucks they use but employs drivers so who is ultimately at fault in an accident with UPS is the question.
Is the UPS driver an agent of UPS or an independent contractor that just drives for UPS?
These are very complicated scenarios that can only be worked out with a legal team like Richard Harris Law Firm.
Other common factors with lawsuits against large companies like UPS include mechanical failure of the truck, drivers training, drivers negligence and many other factors.
Driver Training- Was the drivers trained or licensed properly and was UPS aware of the drivers training, license or lake of
Mechanical Failure- Did the truck have mechanical failure-was it maintained properly by UPS or was a truck company failure
Drivers negligence- Did the driver deliberately disobey traffic laws and cause an accident and is UPS ultimately responsible for a driver's actions
As you can see there are many factors that can make a suit against a large company complicated and daunting.
But with the right representation you can successfully be compensated for your injuries sustained in a UPS accident.
Having the right representation is the key, call Richard Harris Law Firm today if you were injured in a truck accident with a UPS driver in Nevada.
UPS Truck Accident Statistics
Given the number of miles traveled, it probably isn't surprising that UPS trucks were in a significant number of crashes in the 24 months prior to September, 2019.
This is prior to the pandemic where everything was shut down.
UPS vehicles were involved in 2,344 crashes in this time frame, including 58 fatal accidents and 853 involving injuries.
These numbers are staggering considering the size of UPS as a company.
These accidents continue to increase as we shop more online and have packages delivered.
Also as Nevada grows as a state with more than 3 million people residing here we have more companies with delivery services like UPS on the roads.
UPS Company information
UPS was founded in 1907 in Seattle Washington
UPS is a publicly traded company based out of Atlanta Georgia.
UPS processes over 20 million packages daily all over the world.
UPS employs approximately 250,000 drivers and package handlers worldwide
UPS' 125,949 vehicles are authorized for hire on interstate highways for general freight. UPS has three types of vehicles. It owns 98,485 straight trucks, 27,164 truck tractors, and 96,285 trailers.
UPS operates in more than 220 countries and Territories
As you can see UPS is a global company that has been around for over 100 plus years.
If you have been injured in an accident involving a UPS truck call The Richard Harris Law Firm today and speak with a representative that can answer all your questions.