Downtown Las Vegas Personal Injury Lawyer
Having a personal injury lawyer is important if you are ever hurt by the fault of another.
It is even more valuable to work with a law firm that are well versed at what they do and have an exceptional track record under their belt.
When it comes to personal injury attorneys in Downtown Las Vegas, Richard Harris is the most respected and best law firm around.
Our law office in the downtown area is located at –
801 S 4th Street, Las Vegas, NV 89101.
We are here to fight for your rights and make sure you get treated fairly by other attorneys, insurance companies and the courts.
Don't trust the insurance companies, call us today.
If you have an injury claim accident Geico, State Farm, or progressive then call us today.
If you were injured on Fremont Street, in a downtown restaurant, casino, beauty salon, or in a nightclub downtown then call us today.
We can help you get the compensation you deserve.
How a Personal Injury Attorney Can Help
The Richard Harris Law Firm will help you deal with insurance companies and the courts.
We can take care of all the legal aspects of your case.
We deal with the police report when it's wrong, the insurance adjusters, lawyers, etc.
In these injury cases it is hard enough dealing with the rehabilitation and getting back on your feet.
Once we have the details and facts of your case, we will then be able to figure out the best strategy for you to proceed.
In most cases our lawyers will be able to negotiate for your just compensation.
In the cases that negotiations are not enough we have excellent trial attorneys that will represent you in court.
Our law firm has won over $1 Billion and counting for our clients in Nevada.
Let us go to work for you!
Call us today or just stop by the office for your free consultation.
Our office in downtown is at –
801 S. 4th St., Las Vegas, NV 89101
(702) 213-2954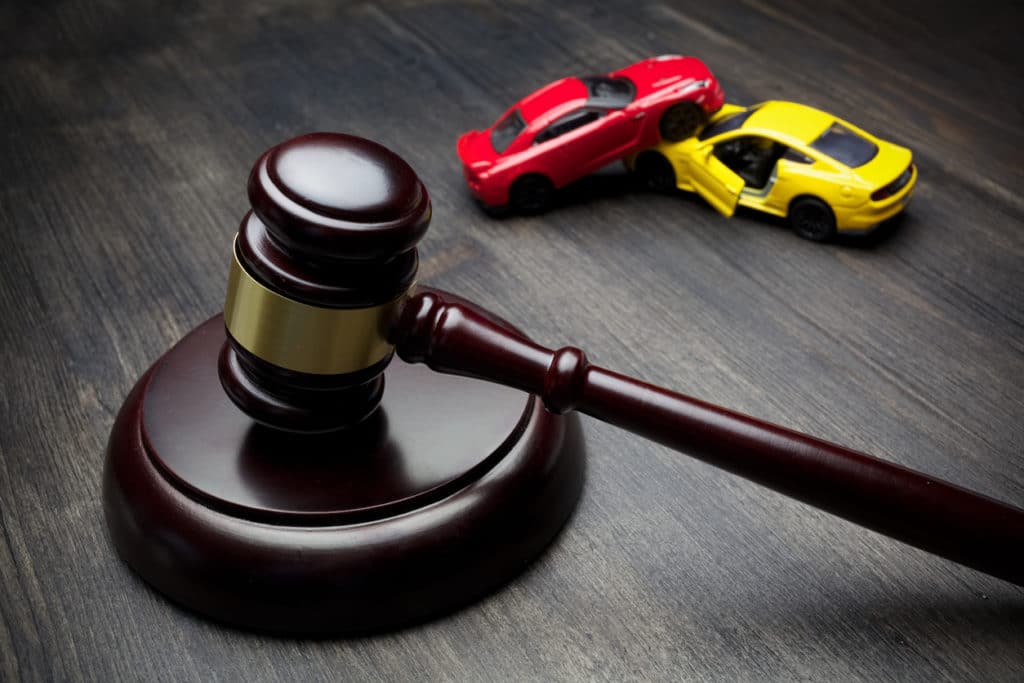 Personal Injury Cases in Downtown Las Vegas
Slip and Fall – When a person is walking around Fremont Street and going in and out of casinos, restaurants, nightclubs, and hotels there is plenty of opportunity for an accident to happen. A fall with injury can ruin anyone's good time. The problem is that there are so many distractions around that falls happen in the Downtown Las Vegas area too often.
Not only are the streets in Downtown Las Vegas under construction but so are the sidewalks and walkways all around the area. Keep on the lookout for these high-risk areas. Stepping into a hole or tripping over a broken sidewalk can create a serious injury.
Automobile Accident – The Downtown Las Vegas scene is lively day and night. It is one of the busiest places in Las Vegas with cars, trucks and pedestrians in high volume. This area especially has always been known to be a place to party. The bright neon lights, loud music and constant entertainment in the Fremont District creates a great deal of excitement.
The alcohol is flowing and marijuana is legal. Intoxicated drivers unfortunately still exist even with Uber, Lyft, and taxi cab service available. A driver may be easily distracted and slam into the rear of another vehicle or even worse cause a multiple vehicle high speed crash. Our personal injury attorneys can handle all cases related to auto accidents including; car, truck, bicycle, motorcycle, and pedestrian accidents.
Some of the most dangerous streets in and around Downtown Las Vegas where auto-related accidents are a constant include;
E Charleston Boulevard and S Las Vegas Boulevard
Las Vegas Boulevard and Fremont Street
S Las Vegas Boulevard and E Bonneville Avenue
S Main Street and Freemont Street
N Las Vegas Boulevard and E Bonanza Road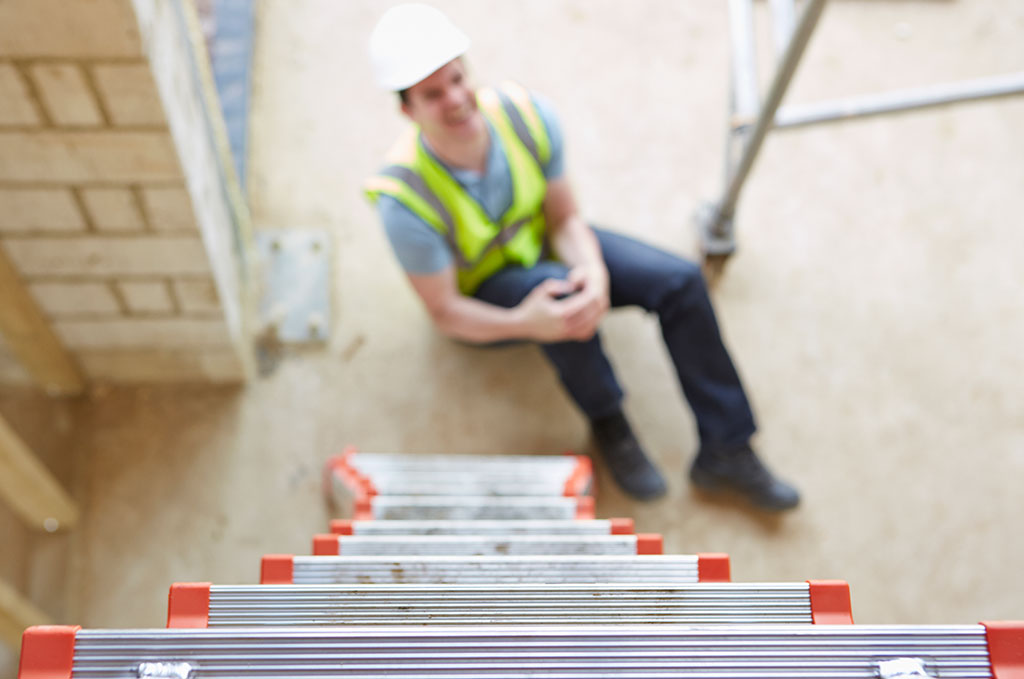 Workplace Injury – Getting injured on the job is not uncommon in the Downtown Las Vegas environment. With thousands of employees at these major casinos there is always going to be an accident. Whether it is the Golden Nugget, Downtown Grand, or the new Circa a workplace accident can happen in an instant.
Business owners can often be negligent when it comes to the safety of their employees. This can lead to serious injury and in some cases, there may be permanent injury that keeps a person from earning a pay check. If you are injured at work it is recommended to get photos, video, and report the accident and injury immediately. It is vital to have the proper evidence of the accident and be able to show that there was negligence that caused the injury.
Product Liability – When a business sells or manufactures a product there is a legal responsibility that they are not selling something defective. This is to protect the public from goods that could cause harm to the consumer buying and using them. If a product does harm an individual then a lawsuit could be filed for damages.
A lawsuit can be filed if there is negligence, breach of warranty, and strict liability issues. A product liability case can have multiple people affected by the product. Some products are later found out to have caused cancer. Other products like a faulty air-bag may cause injury. Some of these cases will have large payouts. Richard Harris is highly familiar with all types of personal injury cases including product liability cases.
Medical Malpractice – This is another type of personal injury. It is when injury happens that should not have while in the care of a doctor or medical practitioners. These injuries can be life threatening with serious consequences. A doctor takes an oath not to harm their patients but it is not always the case.
A victim of medical malpractice should be able to be compensated for damages. This can include both physical and emotional pain and suffering. Some types of medical malpractice include; misdiagnosis, wrong medication, surgical errors, and other failures that lead to a patient being harmed.
Wrongful Death – This is the worst scenario when a person dies due to the negligence of another. The family remaining has every right to hold the person or entity responsible for the death of their loved one. Car crashes claim a large portion of these cases.
Nevada and the Downtown Las Vegas area have seen their share of wrongful death cases. All the above types of accidents can be the cause of a fatality.
It is important to get the help of a well-respected expert personal injury attorney to guide you through this unfortunate situation.
Call the Law Offices of Richard Harris in Downtown Las Vegas if you have lost a loved one due to the tragic events caused by another.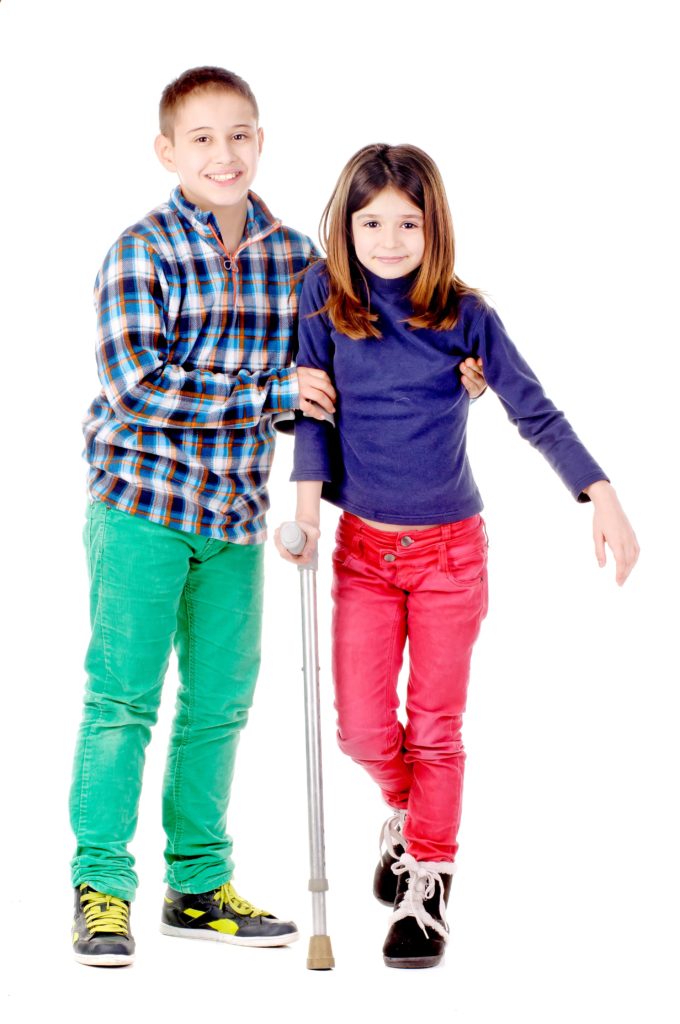 Injuries In Downtown Las Vegas Accidents
Injuries from an accident can be minor to serious.
If you were injured in an accident, you always want to seek medical attention.
Even if you don't think it is serious.
Injuries are not always apparent at the time of the accident and can hit you hard after the fact.
This is especially true with head, neck, and back injuries.
Below are 2 common injuries we see in Downtown Las Vegas.
Broken Bones – Fracturing a bone in an accident is common. Slip and fall accidents will see hips, wrists, back, and legs broken. The wrist is a common break when the victim is falling and hits the ground hard with the hand and snaps the wrist. That is painful and will need a cast and time to heal. When broken bones occur there is usually some loss of work which means loss of wages. If you were injured and need time to heal the responsible party should be the one paying for your lost wages and pain and suffering, not you.
Head Trauma – Slipping on a spilled beer or puddle of water can cause a person to hit their head and fracture the skull. Head injuries can be minor and leave a bump and go away forever. They can also be major and leave a person with permanent damage to the brain. Concussions can take time to heal and there are many symptoms that may be felt. Dizziness, loss of memory, vomiting are all signs that there is head trauma.
Downtown Las Vegas has a lot of opportunity for both fun and injury.
Have a great time and remember to be on the lookout for situations that may lead to injury.
Richard Harris is here in the downtown district if you ever need us.
Stay Safe!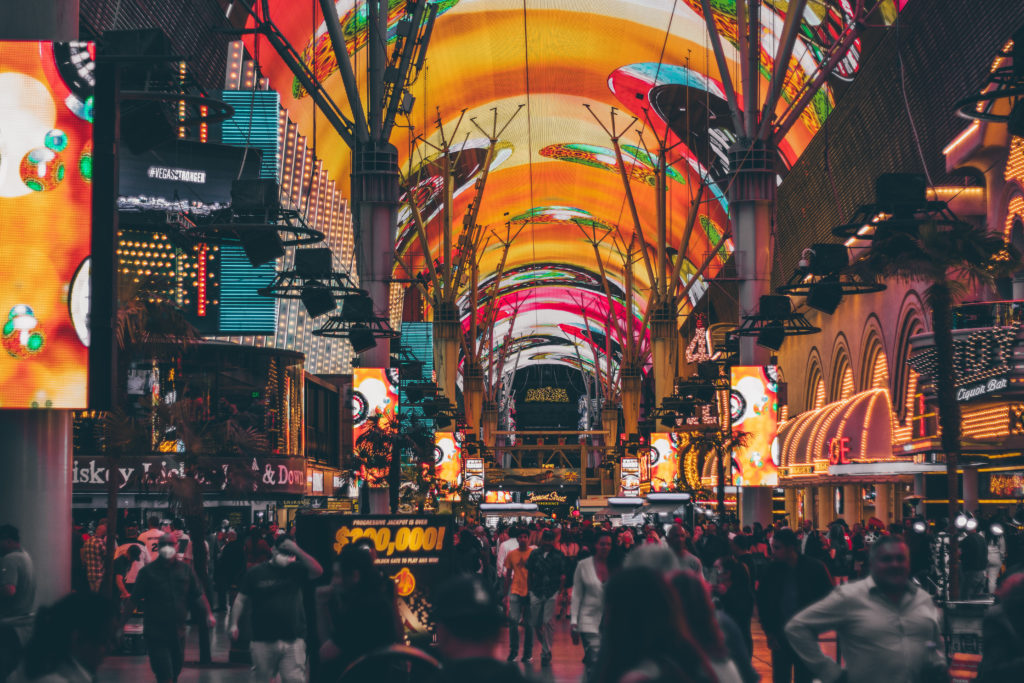 Downtown Las Vegas
The Downtown Las Vegas area can be hectic.
There are many ways for an injury to happen.
With constant road construction throughout the area the risk for a car, pedestrian, truck, motorcycle, or bicycle accident is higher than in most places.
The downtown freeways like Interstate 15, Interstate 95, Interstate 515, US Route 93 all come together into an area which is referred to as the Spaghetti Bowl.
This is an accurate name for this freeway interchange with roads all crossing each other chaotically.
Traffic jams in the downtown area are common.
With many lanes under construction the frustration and anger of drivers on the streets can come to a boil.
It is said that this freeway interchange has more than 300,000 motorists all sharing the roads every day.
Tourists here for the first time not knowing where they are going and locals on their way to work during rush hour can make the highways extremely hazardous.