Downtown Las Vegas Pedestrian Accident Lawyer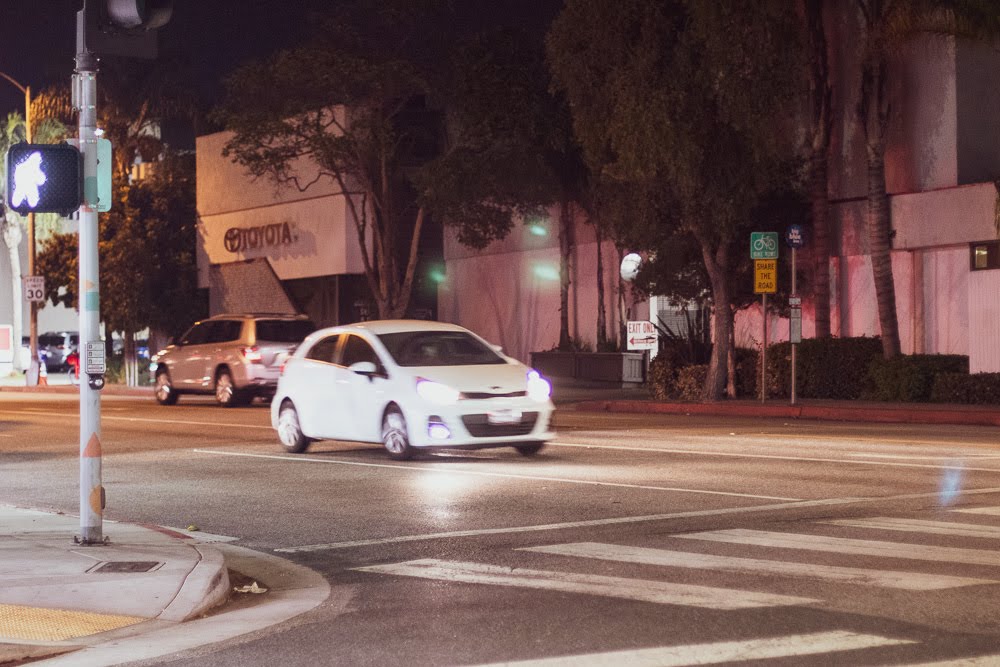 When a pedestrian is hit by a motorist there will most likely be injury.
Even at low speeds a pedestrian accident can leave behind serious damage.
At any speed an accident can turn out to be deadly.
The higher the speed the odds of a fatality will increase.
If you find yourself or a loved being the victim of a pedestrian accident in Downtown Las Vegas it is important to downtown Vegas pedestrian injury attorney.
Remember there is a statute of limitations in Las Vegas so don't wait for insurance companies to help.
It is also vital that you get the help of an attorney that specializes in these types of cases.
The Richard Harris Law Firm in DTLV
Located in DTLV at … 801 S 4th St, Las Vegas, NV 89101.
We are the most respected personal injury law firm in Nevada.
We are the top personal injury law firm in Nevada.
We have won over $1 Billion for our clients.
Our attorneys are excellent negotiators
Our lawyers our highly rated trial attorneys
We will protect your rights.
We have been in business over 40 years in Nevada.
Contact Us by phone, email or just walk in our Downtown Las Vegas location.
Busiest Intersections in DTLV for Pedestrians
Downtown Las Vegas has a lot of foot traffic every day of the week.
Because Vegas never sleeps pedestrians are constantly sharing the roads with motorists.
DTLV has some of the busiest streets and intersections in all of Las Vegas.
Some of these include;
Las Vegas Boulevard and Freemont Street
Main Street and Grand Central Parkway
Stewart Avenue and Las Vegas Boulevard
First Street and Ogden Avenue
Third Street and Ogden Avenue
Tenth Street and Freemont Street
Seventh Street and Freemont Street
Freemont Street is very popular and traffic can get heavy.
People walking around and crossing intersections around all the activity can be problematic if drivers and pedestrians are not paying proper attention.
If you were injured due to no fault of your own then yes call us today.
Causes for a Pedestrian Accident in Downtown Vegas
Electronic Devices – Cell phones are a major reason for pedestrian accidents. A pedestrian may be looking at the phone not paying attention until it is too late. They may be listening to their favorite song with ear buds in and WHAM! A motorist is often doing the same thing and may not notice a pedestrian in the street. Distracted driving and distracted walking are major concerns and high on the list when it comes to reasons why pedestrian accidents occur.
Lighting – A street with poor lighting can cause a pedestrian accident downtown. Main streets are usually well lit but if you get down an alley, in a parking lot or side street the lighting may be an issue. A large percentage of pedestrian accidents happen at night when it is harder to spot a pedestrian. Walking around in the night and wearing dark clothing can be a recipe for a pedestrian accident.
Quiet Cars – It is great that there are lots of environmentally friendly cars on the road now. The downside to them is that they are incredibly quiet and may not give a pedestrian any warning that they are approaching. The battery in the car does not make much of a sound and this can be dangerous if the pedestrian does not take a full look around before walking out into the road.
Left Turns – This can be dangerous if the pedestrian and driver of the vehicle are not aware of each other. A driver makes a left turn and the pedestrian is coming off the sidewalk going forward not aware the vehicle has made the turn. A crash like this can cause some serious pain.
Jaywalking – This is a major cause of serious injury and fatalities. If possible, a pedestrian should always take the extra time to get to the nearest intersection to cross the road. This is a much safer way to go for everyone. Darting across traffic can be disastrous if the person were to trip or just not time it correctly.
Richard Harris and our team of highly qualified attorneys can help you with your case.
Often a pedestrian accident happens by the negligence of the motorist.
Injuries can be serious and life changing.
We can help make sure that you receive the just compensation for the damages left behind.
NHTSA Pedestrian Accident Facts
There are many more pedestrian accident injuries in Downtown Las Vegas than most people realize.
When you read the stats it's overwhelming.
In 2020 most pedestrian traffic deaths happened in urban areas like DTLV.
Estimated 6,500 deaths occurred in Pedestrian traffic accidents in US in 2020.
Most Pedestrian Deaths occurred on the open road more than at intersections.
High percentage of pedestrian accident deaths happened at night time.
Saturdays was the busiest day of the week for pedestrian accident deaths.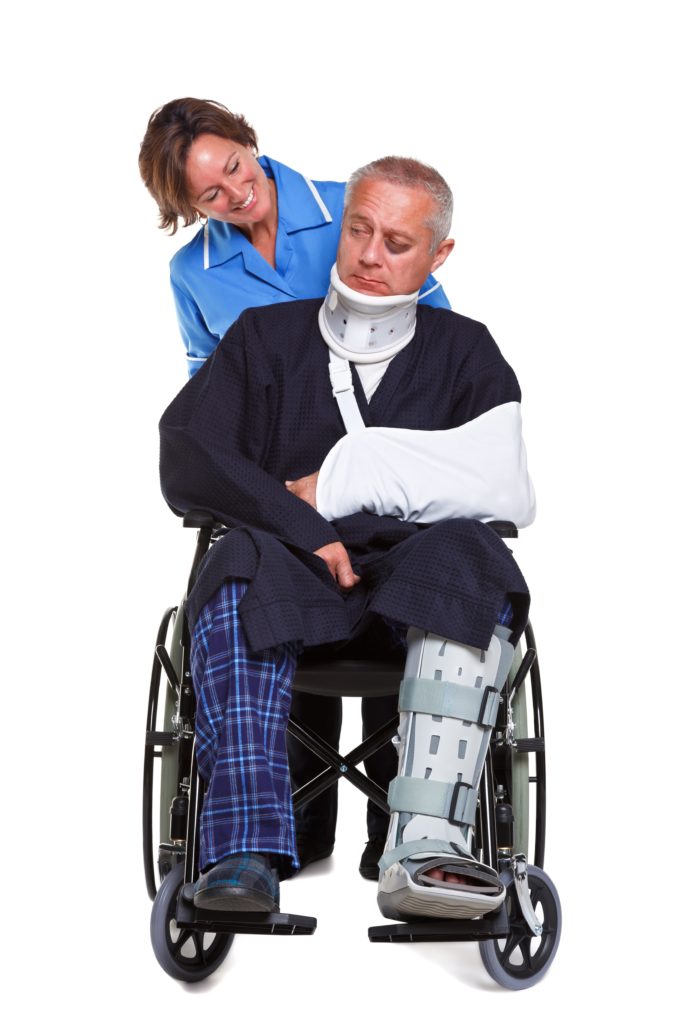 DTLV Injuries from a Pedestrian Accident
Injuries from traffic accidents with pedestrians is a growing concern nationwide including Downtown Las Vegas.
There is an enormous burden on victims and families from pedestrian accident injuries.
If the injury is serious a person's life can be changed forever.
There are many factors that will determine the severity of the injuries.
The speed that the vehicle is traveling and the angle of impact are important to the outcome.
Head Trauma – Both adults and children are at risk and susceptible to this type of injury. If the head hits the ground injury to the head can be serious. A head injury may come from a direct hit to the car as well. Traumatic Brain Injury (TBI) can be severe in some head injuries and can last long term. There is a long list of symptoms that may occur from a hit to the head. Concussion, memory loss, headaches etc.
Leg Injury – They can take a direct hit if it is a front-end collision. The bumper can do serious damage to the femur, knees, and shins. Bone breaks in the legs are common when a motorist crashes into the legs of a pedestrian. Legs can have contusions, cuts, and bruises. Leg damage can result in needed surgeries and healing time to repair the damage. On top of the pain and suffering lost wages and medical bills can cause added stress to a victim of a pedestrian accident.
Spine Injury – This is a dangerous injury for anyone. If the spinal cord is severely damaged it can leave a pedestrian needing long term care and paralyzed. If communication in the nerves is disrupted to the brain a person can lose feeling in limbs. In some cases, the person may be able to recover fully while in others only partially. There are costly medical procedures that can try and help the recovery.
Emotional Injury – Physical injuries to the body are often part of a pedestrian accident. Emotional trauma is another. A person may suffer long lasting emotional pain that can affect a person permanently. Mental therapy on top of the physical rehabilitation may be needed after a pedestrian is injured. Any time a person finds themselves in a near death experience emotional scarring can take place.
Always seek medical attention if you feel you were injured in a pedestrian accident.
This is recommended even if you are not sure that it is serious.
The injury may worsen as time goes on.
This is a normal reaction.
Once the shock of the accident subsides then the body may start noticing the pain and the injury more.
It is important to get the proper treatment as soon as possible so that the injury is identified and complications do not come back later.
Then seek a top DTLV personal injury attorney.
Richard Harris may be able to get you a substantial pay out for your injuries and suffering.
Let us get to work!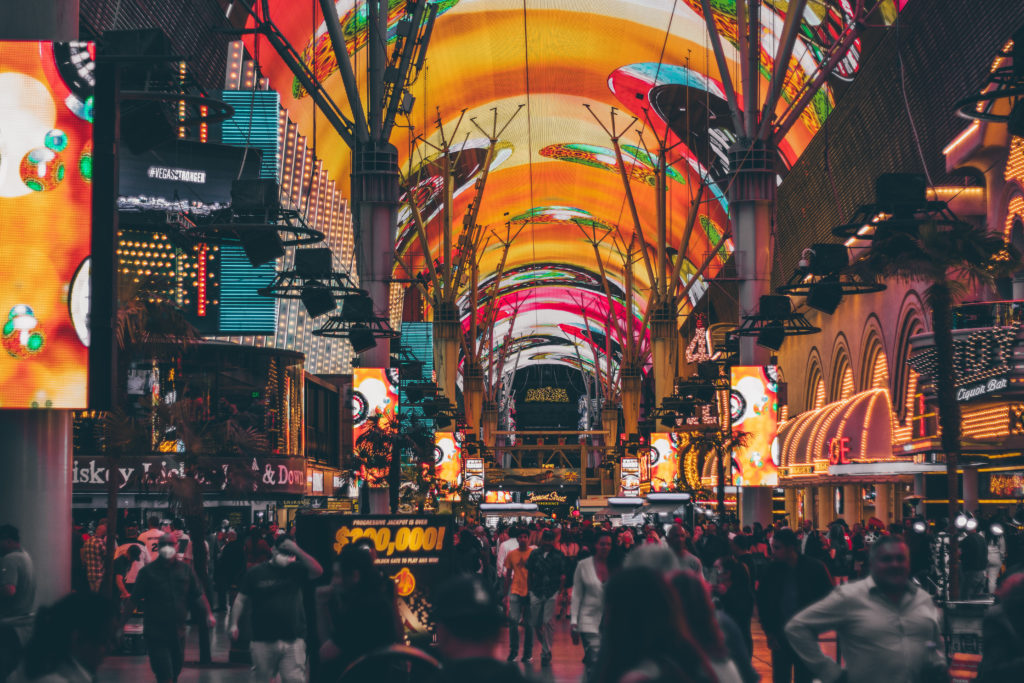 Downtown Las Vegas is Busy and Dangerous
Have you walked around Downtown Las Vegas lately?
If you have then you know how dangerous it can be for a pedestrian.
The downtown scene has become a busy area for cars, trucks, motorcycles, bicycles, and pedestrians all sharing the roads together.
It is a popular area for not only tourists but for locals who just want to live around the action.
It has an entire Arts District dedicated to local artists and spectacular events like 'First Friday.'
This is a well-received and crowded event downtown that brings in thousands of locals and tourists on the first Friday of each month to enjoy arts, crafts, music, food, and fun.
Restaurants and bars are in full force every day of the week in DTLV.
Many locals in the area choose to walk or those coming into the scene will often park and walk around from location to location.
The city is alive with multiple entertainment events all going on at once.
Freemont Street is another high traffic area.
This is where the Freemont Street Experience meets with E Freemont Street which has a lot to offer as well.
Bar and restaurants up and down the corridor with casinos like the Downtown Grand and Container Park make for endless activity 24 hours a day.