Downtown Vegas Truck Accident Lawyer
The Richard Harris Personal Injury Law Firm is available to help those that have been injured in a Downtown Las Vegas truck accident.
We handle all kinds of accident cases in the Las Vegas Valley and throughout Nevada up to Reno and beyond.
A truck accident will most likely result in an injury.
They will range from minor to major and everything in between.
The weight of an 80,000-pound loaded semi-truck crashing into a car is nothing anyone wants to be a part of.
Don't Trust The Insurance Companies
We wish insurance companies were there for us "in time of need" but we all know that isn't realistic.
It is our hope that if an injury does take place that you will be back on your feet better than ever in no time.
This is not always the case.
There could be long term care from a serious injury and bills that can quickly add up.
Richard Harris knows how to deal with truck accidents and we are here to help you get the compensation you deserve.
Call our law offices today or if in DTLV just walk in.
Our office is located at.
801 S 4th St, Las Vegas, NV 89101, United States.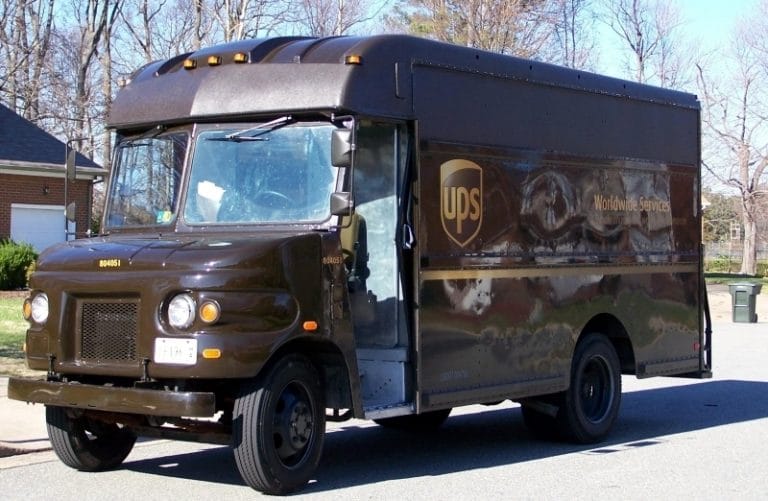 Large Trucks on Streets and Freeways of DTLV
It is important to drive safely around the busy streets of Downtown Las Vegas.
Some of the more dangerous intersections can have big rigs, cars, pedestrians, bikes, and motorcycles all sharing the road together.
The interchange in the downtown area includes the Spaghetti Bowl.
It is where many major freeways interchange in the downtown area.
It can be incredibly busy and dangerous for truck drivers and motorists alike.
For locals it can be hazardous and for tourists not knowing their way around even more dangerous.
When a truck accident occurs at high speeds it can be deadly.
Highways at the interchange include;
Interstate 15
Interstate 515
US Route 95
US Route 93
Dangerous Intersections in Downtown Las Vegas
Las Vegas Boulevard and Stewart Avenue
Las Vegas Boulevard and Ogden Street
Las Vegas Boulevard and Freemont Street
Main Street and Bridger Avenue
Main Street and Stewart Avenue
Grand Central Parkway and Main Street
These are some of the more crowded intersections downtown.
The speed of the vehicles will tend to be less on the city streets than the freeways but don't let that fool you.
Getting in an accident with an 18-wheeler or one of these heavy large trucks can be deadly at any speed.
Why Hire a Personal Injury Attorney
A personal injury law firm can help a personal injury victim in many ways.
It is important to have knowledgeable representation if you have been injured in a truck accident.
Richard Harris will provide you with all the legal help that you need after an accident.
You will need an attorney on your side to advise you and protect your rights even if the truck accident wasn't your fault.
Insurance companies after an accident may not always act in your best interests.
We know the games Insurance Companies play
They will usually try to give you a low – ball offer at first.
An experienced attorney will make sure you get the just compensation you deserve.
We will assist you with building your case and putting together the evidence that increases your chance of a just payout.
Injuries can take time to heal and medical expenses can be overwhelming.
There is no reason you should be paying for all these expenses if you did not cause the accident.
Lost wages and pain and suffering should also be compensated.
Call Richard Harris today for your free consultation.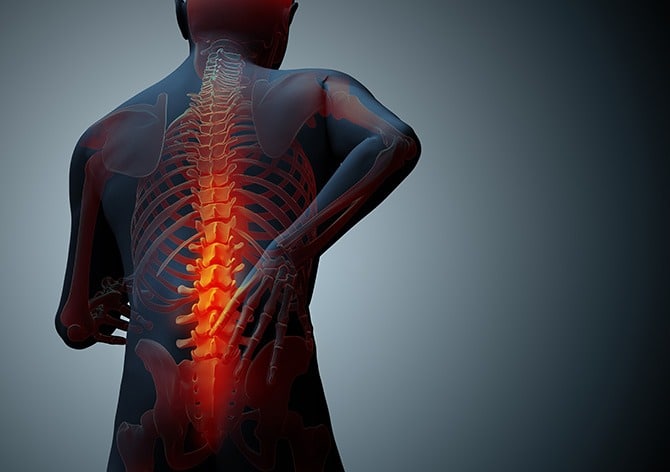 Injuries from a Truck Accident
Traumatic Brain Injury is one of the most dangerous types of injuries there is.
Getting slammed by a box truck can cause some serious damage to the brain.
The impact and jarring motion if hard enough can leave a victim unconscious.
The brain can be permanently damaged with head trauma of this type.
Here is a list of symptoms that can occur from TBI.
Ringing ears
Vomiting
Memory loss
Trouble concentrating
Light sensitivity
Sound sensitivity
Sleep troubles
Light headed
Headaches
Confusion
Always Take Steps to Be Cautious
In more severe TBI the symptoms may include; inability to wake up, numbness in limbs, convulsions, seizures, slurred speech, loss of vision, and major headaches.
It is important that anytime a person hits their head and feels that they may be injured that they seek medical attention.
Remember that symptoms can appear later than the time of the injury.
This is especially dangerous if there is bleeding in the brain.
Of course if you were involved in a truck accident you should seek medical attention right away.
You never know if your injuries (broken bones, facial, whiplash, etc.) are more serious than you think.
Insurance companies love to pass the blame in semi-truck accidents.
Large Truck Accidents We See In DTLV
Underride – If a smaller vehicle crashes into the back of a commercial truck it can get caught up under the trailer. This can happen if a truck slams on the brakes and the car is unable to stop. A motorcycle is even more at risk in a truck accident. Anytime a smaller vehicle is in an accident with a big truck it can be fatal.
Rollover – Trucks are at risk for a rollover accident because they sit up high on the road. The crazy thing is a truck can be going down the road doing everything right and this can happen. An 18-wheeler swerving too fast to avoid something or a blown tire may contribute to a rollover. If a truck has cargo that is not properly loaded and distributed in the trailer it can get off balanced and disaster can strike.
Tire Blowout – An 18-wheeler has 18 tires. That is a lot of tires to maintenance and keep the trucks safely moving down the road. When a tire does blow, they can create a lot of chaos for the motorists sharing the road with them. A big rig tire may go flying into traffic and strike another vehicle. The truck may also become unbalanced and cause the driver to lose control. These accidents can happen in an instant. A truck driver may run over debris that causes the blowout. Poor maintenance may also be the cause of a blowout and may have been avoidable if tires were checked properly.
Jackknife – An 18-wheeler and big rig type of truck has a trailer attached to them. If a truck driver of these large trucks takes a turn too fast or must swerve quickly to avoid something then the trailer can go sideways. This is incredibly dangerous. This type of accident can take out multiple vehicles and do some serious damage. Equipment malfunctions, road slicks and weather can cause a jackknife accident. Trucks have a much harder time coming to a stop. Give yourself plenty of room to react if you find yourself driving around large trucks.
Wide Turn – Downtown Las Vegas can be a dangerous place for cars driving next to commercial trucks. A truck making a wide turn is something to be on the lookout for. Large trucks will need more of the road in order to pull off a turn. They sometimes need to go in the oncoming lane for a moment or take up more of the lane next to them to get around the curb and intersection. Once again be patent and give them all the room they need to get through the turn safely.
Blind Spot – Any time you get around a commercial truck drive defensively. Do not stay on the side of them for long. Either get by them and pass them quickly or drop back. No matter how great the mirror system is on these big rigs there is always a blind spot. The driver sits up high and a driver in a regular sized vehicle is down low. This can lead to getting forced off the road or being side swiped. You want to avoid either one of these situations.
Head On Collision – This is the worst and most fatal of all the truck accidents.
Richard Harris and our team of lawyers has been serving Nevada and DTLV since 1980.
We are the most knowledgeable law firm in the state.
We have won over $1 Billion for our clients!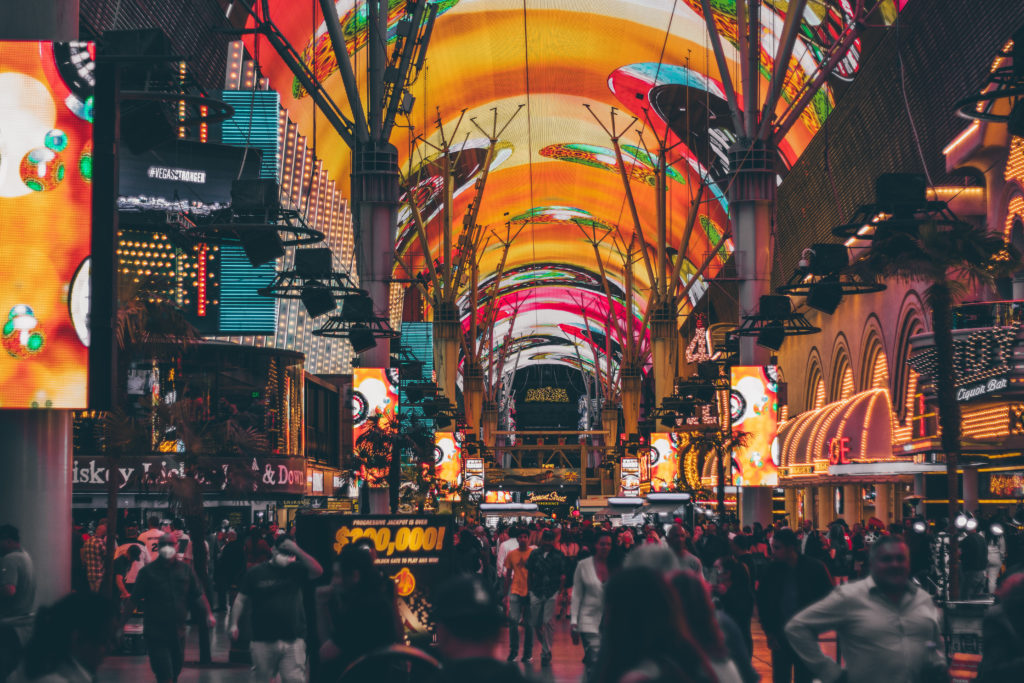 Downtown Las Vegas is a Busy Place
Downtown Las Vegas is in constant motion.
The streets are busy with all types of vehicles on the move.
Large trucks are continually delivering goods in and out of the downtown area.
Products and services are needed at the major resorts and casinos, restaurants, and local businesses.
Fremont is a tourist friendly street with all kinds of live events and free concerts.
Major touring acts will hit the stages at the Fremont Street Experience like; Rick Springfield, Stone Temple Pilots, and Soul Asylum.
With these touring bands come semi-trucks full of music and lighting equipment.
When it comes to stocking up the restaurants, bars and shops of the Golden Nugget, Four Queens, Circa and the Downtown Grand trucks are necessary to bring in all the things that make the DTLV scene thrive.
Let's not forget the refrigerator trucks, UPS and Amazon, box trucks and garbage trucks.
Building and road construction is a big part of the daily life in DTLV.
Cement and dump trucks going to and from job sites can add risk to an already congested area.
An accident with a car or smaller type of vehicle is one thing but when an accident happens with a big rig the results can be even more devastating.