Garbage Truck Accidents Las Vegas Nevada
Let's face it, we take garbage pick for granted most of the time.
We just expect that the big truck will come and pick up our trash on the day specified for our neighborhood.
But as most of us have experienced being stuck behind the smelly truck on the road, or even stuck in a parking spot because the garbage truck is behind you or stopped on the road because the truck is picking up trash.
Yes most of the time this is just a small inconvenience to have trash removed, but what happens when an accident with a garbage truck happens?
As we all know garbage trucks are very large and can be hard to drive.
Some truck drivers may not have the experience to maneuver a truck like this properly or a driver gets nervous around the large truck while driving.
Accidents with garbage truck drivers happen all the time.
If you have been injured in an accident with a garbage truck you need to contact a personal injury attorney immediately.
Most garbage disposal companies are large and have an experienced legal team on the side.
Also in some cases the garbage disposal is state run and the state or municipality is the main operator.
Call The Richard Harris Law firm today if you have been injured in an accident with a garbage disposal truck.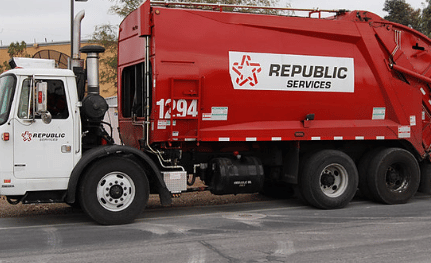 Why do accidents happen with Garbage Trucks
When you drive a car or a small SUV you may have blind spots, and I know for me there have been times I didn't see something that was in my blind spot.
Now imagine driving a big garbage truck; can you imagine the blind spots on that?
Well that is a main contributor to accidents involving a garbage truck since they have a significant amount of blind spots on the large trucks.
Another cause of accidents involving garbage trucks is the frequent stopping.
Like the mailman, garbage trucks stop at almost every house and another driver might not know where they stop or how often, which adds to the cause of accidents.
Some other causes of garbage truck accidents can include; bad weather conditions, poor maintenance, distracted driving, defective equipment and driver negligence or poor training.
The sheer weight and size of the garbage truck can also be the cause of an accident with a garbage truck. 
Running stop signs is sadly a common reality, as is running a red light.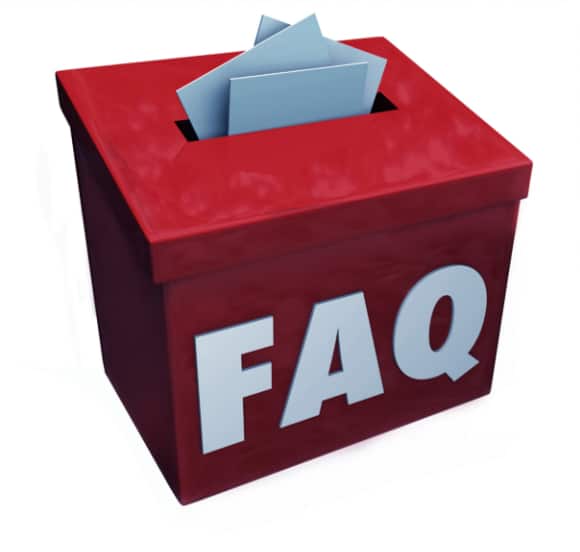 Who is Responsible for a Garbage Truck Accident
Finding the responsible party if you are involved in an accident involving a garbage truck can be more difficult than you might think.
Nevada has a modified negligence rule that means that if you were less than 50% at fault in an accident then you can still sue for damages.
But that is just the beginning.
The garbage truck is operated by a driver who is employed by a parent company, and that parent company might be contracted by the municipality or state.
The truck is also made by a separate company, but maybe it's maintained by someone else who is also contracted by the company that owns the truck.
Sounds confusing right?
Well that's why hiring a good personal injury attorney is so important. 
In Nevada Republic Services is the main company that picks up trash around Las Vegas.
Republic Services is contracted by the city or state to pick up all the trash.
So if you're in an accident with a garbage truck in Nevada you will most likely deal with Republic Services.
But even though Republic Services is the provider they might not be responsible for the accident.
Is the driver liable?
For example, the driver of the truck even though an employee might be the responsible party.
The manufacturer or the maintenance crew might be responsible for faulty equipment and maybe responsible for the accident.
In some cases there are multiple responsible parties for an accident.
In Nevada the percentage of the fault of the accident determines the potential settlement.
For example if you are 30% responsible for an accident and the other party is 70% responsible then you can recover damages minus 30%.
Ultimately the court determines who is responsible and how much responsibility they carry in a personal injury case.
Who Gets Injured in a Garbage Truck Accident
Like we all know garbage trucks are huge and hard to handle.
Usually the driver of the other vehicle like a car or small SUV become the injured party.
A motorcycle rider or a bicyclist are also more likely to be injured.
Garbage truck accidents can result in serious injuries that can include head and neck injuries, back injuries, broken bones, whiplash and TBI or traumatic brain injuries.
Some of these injuries can be life threatening or life changing and cause things like paralysis or even death.
Some victims can require long term care or hospitalization for their injuries.
Call the Richard Harris Law firm if you were injured in an accident involving a garbage truck in Nevada.
What to do After Garbage Truck Accident
There are some basic steps that you need to take if you are involved in an accident with a garbage truck.
Seek medical attention immediately- You never know how really injured you might be or you may have injuries that you're not aware of. This can also help you down the road when trying to get financial recovery that you want to get medical attention right away.
Take photos or video of the accident– Gather evidence including photos or videos, eye witness statements, date and time of the accident, other driver information and any other important information.
Call the police – Report the incident and get a police report filed. You will need for any insurance claim or any personal injury claim. The police always must be involved.
Contact a personal injury attorney- Do this before you speak with any insurance adjuster or anyone from the garbage disposal company or there representatives.
A good personal injury attorney will explain your rights and what you need to do next and explain the ther realistic expectations for your accident settlement.
A good personal injury firm will also investigate all parties involved in the accident and file a liability claim for you.
They will also deal with insurance companies and other party representatives.
Why call The Richard Harris Law Firm
Richard Harris is the number one personal injury lawyer in Las Vegas.
We have recovered over a $ Billion dollars for our clients.
We have been in business for over 40 years and have a great reputation with our clients.
Free consultations and case reviews.
We work on a contingency basis meaning you pay nothing up front.
We only receive payment when we win your case.
We will always try to get the largest settlement allowed by law for a garbage truck accident or any other accident.
We fight for our clients and can help you get medical care or reliable transportations other other financial services while your case is pending.
If you have been injured in an accident involving a garbage disposal truck call The Richard Harris Law Firm today.