Head-On Collisions 
Head-on collisions or front end collisions (wrong-way) are one of the most common car accidents out there and can be some of the deadliest.
Once explained to me by a doctor, with most head-on collision accidents, one person takes the brunt of the accident and the other person is usually only slightly injured if at all.
Seems funny how that happens when cars collide at a high rate of speed.
If you have been the victim of a head-on collision and sustained injuries your recovery could be a long road.
You need to contact an experienced head-on car accident attorney to help you seek compensation for your injuries and take care of you while you heal.
Your main goal after a head-on collision is to get well and rebuild your life to the life you had before.
Call The Richard Harris Law Firm today for a free consultation.
We offer a free case review and will use our experienced staff to see the largest settlement allowable by law.
If you have been injured in a head-on car accident anywhere in Nevada (Reno, Summerlin, Henderson, North Las Vegas, Las Vegas, etc.) then call us for help.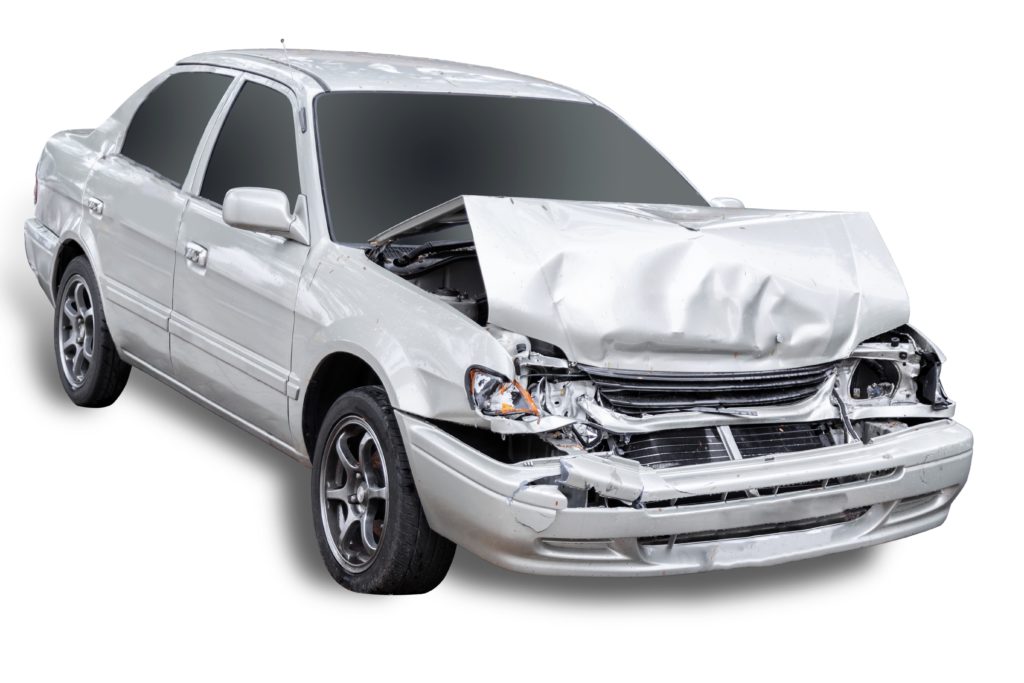 What Causes a Head-On Collision
Accidents are caused by many things but head-on collisions have their own common reasons.
Some of them are the same as other accidents and some specific to head-on collisions.
Distracted driving- Not paying attention to driving while driving is distracted driving. You are focusing on anything else other than driving for example texting is the number one distracted driving reason for a head on collision. Other forms of distracted driving include, eating, personal hygiene, talking on the phone, playing with the instruments in the car like the radio. When you drive distracted, if you realize you're distracted it's too late.

Drowsy Driving- Drowsy or fatigued driving decreases the drivers ability to react to the driving conditions around them. In some cases drowsy drivers become sleepy drivers and simply fall asleep. This happens when people drive for long periods of time without rest like driving across the country or maybe they are working different shifts at work and haven't adjusted to the new time schedule. Drowsy driving can lead to head-on collisions when drowsy drivers drift into another lane or fail to react to road conditions or traffic conditions.

Drunk Driving- Drunk driving is a leading cause of all accidents and drunk driving is never condoned. Always take an Uber or Lyft when drinking is involved this will avoid any collisions including head on collisions. Drunk driving diminishes a drivers ability to concentrate, slows reaction time, and impairs decision making that lead to an accident. Drunk driving leads to many fatalities and most of the time the drunk driver survives and the innocent victims are the ones who suffer the severe injuries or death.
Speeding- Speeding is a leading cause of alot of accidents including a lot of head-on collisions due to the driver losing control of the car while speeding. Recently there has also been a rise in street speed racing where innocent victims are put in harms way by street racing drivers at high rates of speed that can kill an innocent driver on the street in a second. Many red light and stop sign accidents are caused by speeding.

Hazardous Conditions- Sometimes accidents and head-on collisions are caused not by a person but by conditions that can't be controlled. Inclement weather like snow, heavy rain, heavy fog, or hail are some examples of hazardous conditions that no one can control. Other examples that a driver can't control is poorly lighted or maintained roads are another example of hazardous conditions that might lead to a head-on collision. Drivers fail to adjust to the conditions thus causing an accident.

Vehicle or part defects-Vehicles are made and maintained by humans and therefore are subject to human error. Sometimes head-on collisions are caused by vehicle or part defects created by the manufacturer. Or maybe they are commercial vehicles that have not been maintained properly and shouldn't be on the road in the first place. A driver might lose control of a vehicle after a tire blowout. Break failure is another example that can cause a head-on collision when the driver is unable to stop to avoid an accident. This is common with Amazon and UPS truck crashes.
All these scenarios are very scary realities for victims of head-on collisions but there is hope.
Sadly we hear about these type of car accidents all too often.
Call Nevada's biggest personal injury firm today, we will fight for our clients to get the largest settlement available by law.
Call The Richard Harris Law Firm today if you have been injured in a head on collision.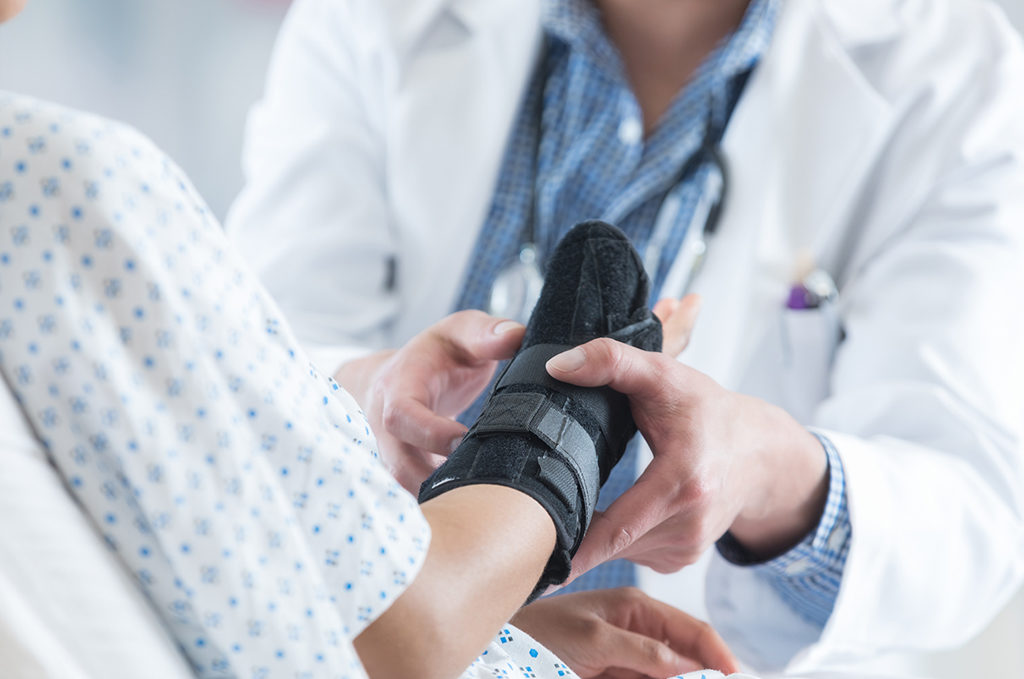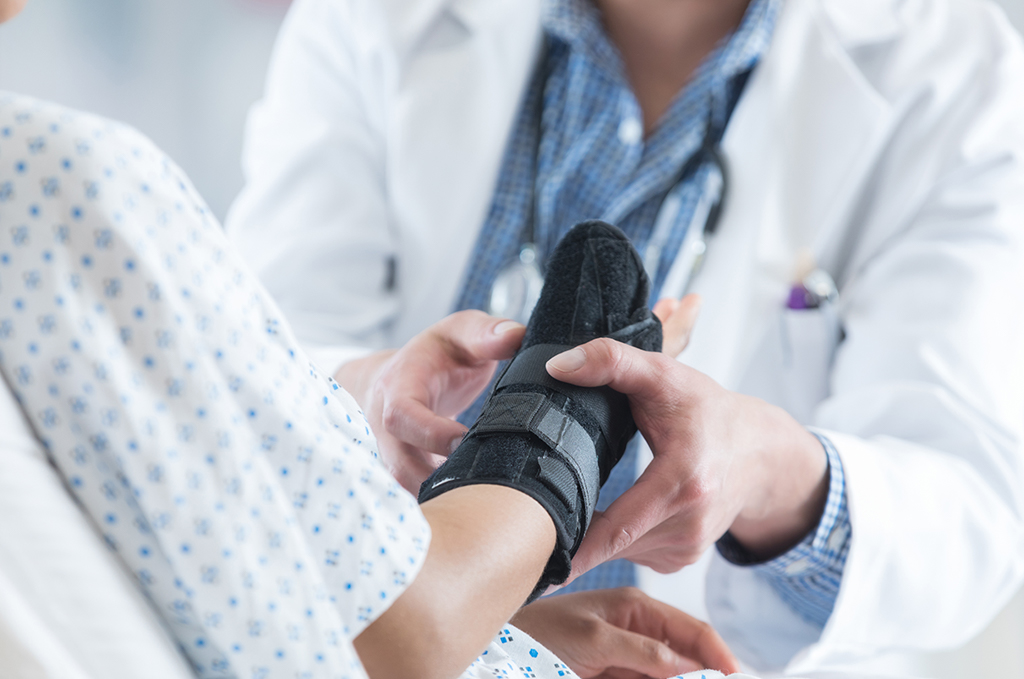 Injuries From a Head-On Collision
After a head-on collision many people suffer severe injuries or even death.
The following are the most common injuries associated with head on collisions:
After getting medical attention for your injuries your next move should be to file a claim with the at fault driver's insurance company if they have insurance and file a claim with your own insurance company.
You need to file a claim by law to pursue any and all future claims against an at fault driver.
A personal injury claim can provide compensation for medical expenses, lost pay, pain and suffering and property damage.
Getting that compensation that is owed to you the victim can be a tricky process.
Hiring an experienced personal injury attorney can insure you get the maximum compensation you  deserve after a head-on collision.
Call Richard Harris today if you have been injured in a head-on collision in Las Vegas or any other city in Nevada.
Why call The Richard Harris Law Firm
The Richard Harris LAw Firm has been representing Nevada's car accident survivors for over 40 years.
We offer a free case review or consultation for any case at any time.
If we decide you have a personal injury claim we will work on a contingency basis and that means you pay no money up front.
We only receive payment after a settlement has been won.
We will make all court appearances and deal with all insurance company representatives for you.
We have recovered over $1 Billion over the years for our clients.
We have offices in Las Vegas and Reno Nevada and are available for our clients 24/7.
We will recover a settlement for you but you need to act sooner than later in Nevada.
You only have two years from the date of the accident to file a claim.
If a family member has passed away due to the accident then the date of the victim's death is the date when the two years begins.
Trying to navigate the legal process on your own can be daunting and you may do more harm than good if you don't know what the process is.
We are here to make the process as easy as possible while you recover.
Call Richard Harris Law today if you have been injured in an accident in Las Vegas.