Downtown Vegas Car Accident Law Firm
Car accidents often come with injury.
If you are in a car accident in DTLV and were injured due to the negligence of another the Law Offices of Richard Harris are here to help.
Our law office in the heart of downtown is located at –
801 S 4th St, Las Vegas, NV 89101.
Our expert personal injury attorneys specialize in car accidents here and all over Nevada.
It is important to have an attorney if you plan on getting compensated for your damages.
Richard Harris is well respected and has been around since 1980.
Give us a call or just drop by the office.
There is no appointment necessary.
What To Do After a Car Accident?
Being prepared in case you are in a car accident is important.
If you are making an insurance claim or plan on filing against a negligent driver there are some basic things you can do to protect yourself after an accident.
It is important to stay calm and make sure that you are ok.
If the car is in a dangerous spot than move it to safety in order to avoid another accident from happening.
Get the flasher lights on so that others can see the vehicle.
If the car is unable to be moved to safety than get those in the vehicle out.
Check for injuries.
If there is anyone hurt call 911.
Medical attention is critical even if it seems minor. Injuries may be worse than they first appear due to the adrenaline pumping through the body.
If it is safe to speak to the other driver or drivers involved due so calmly, if not wait for the police.
Do not blame anyone for the accident.
Exchange insurance and contact information.
Get name and contact info. driver's license, plates info, accident location, car type info, etc.
Get video and pictures from multiple angles where it shows the surroundings and proper scale of the area.
Get pictures of all the damage inside and out side of the car.
Get eyewitness testimony and contact information if possible.
If the police respond then it is important to get the report.
Call your insurance company
Contact the Law Offices of Richard Harris
This is a lot of information.
All accidents are unique and this list hopefully helps you think of some of the ways you can protect yourself and gather information.
If you are the victim and are planning on filing a claim then you will need to have the evidence that the accident resulted due to the negligence of another.
It is also important to save receipts and paperwork after the case of all medical billings and expenses.
A car accident in Downtown Las Vegas can be overwhelming it is important to get a knowledgeable personal injury attorney to guide you through the legal process.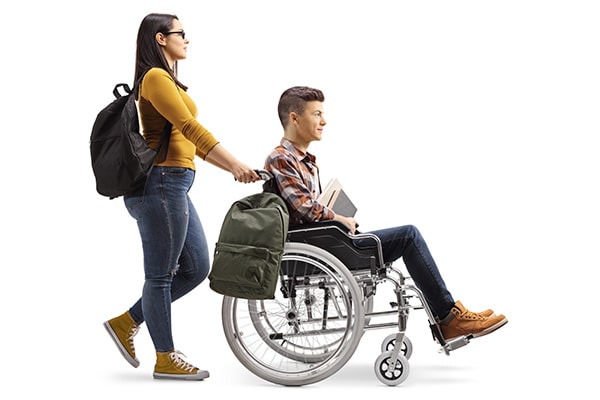 Injuries from a DTLV Car Accident
Almost 4.5 million people are seriously injured in car accidents every year in the US.
It is important to seek medical attention in the event of an accident.
Injuries may not be noticed right away so go see a doctor even if you are not sure.
If you know you are injured dial 911 immediately.
Cuts and Abrasions – Getting cut in an accident is common. Glass and metal can easily rip the skin and cause injury and bleeding. Hopefully the bleeding is not too serious but, in some situations, where a main artery or vein is impacted it can be life threatening. Getting cuts healed is another issue altogether. The cut needs to be cleaned and bandaged properly in order to avoid complications of infection down the road. Never take any of these injuries lightly.
Traumatic Brain Injury – Head injury can come from hitting an airbag, steering wheel, door or window. Objects may fly that are not secured in the car causing a head injury. TBI can be serious and lead to permanent damage to the brain. Memory loss, head aches and changes in mood are all symptoms of head trauma. It is important to have a doctor take a look at you and see what the extent of the injury to the head is. If major damage long term care and rehab may be needed.
Bone Fractures – Wearing a seat belt can help reduce the risk of broken bones. Those at an advanced age may break bones easier than younger adults. The elderly is at higher risk to fracture bones in a car accident. Most bones are at risk in a car accident where the impact takes place. This means that arms, legs, back, hips and ribs can all be fractured if the impact is severe enough.
Whiplash – This is a painful and common injury type and is caused by the head whipping forward and backward. Tendons and muscles are affected and an injury to this part of the body will take time to heal. Multiple visits to the doctor and chiropractor may be needed to heal this injury. Hopefully there is no long-term damage that stays with a person. The neck and back area are very painful and sensitive if injured and can make it hard to get good sleep. Then there could be pain pills that may be needed. Be careful not to form a habit with them and create more health problems.
Let our attorneys at Richard Harris do all the legal work for your case while you get healthy.
All this paperwork and negotiating with insurance companies and the court system can be crushing if injured.
We specialize in personal injury car accidents in DTLV.
If you are injured by the fault of another you should not be paying for all the damages and expenses.
We are here to make sure of that.
Car Accidents Happen in Downtown Las Vegas
There are many congested traffic areas on the roads of DTLV where we see car accidents all the time.
Besides the freeways in the area, some of the city streets can be distracting and dangerous.
We have a video command center to record traffic camera accidents to help our clients win their case.
With so much going on like; Freemont Street Experience, Container Park, Symphony Park, Medical District, Financial District, and the Art District it is easy to see why there are so many car accidents.
S Casino Center Boulevard and Bridger Avenue
S Casino Center Boulevard and Clark Avenue
W Bonneville and S Main Street
S Las Vegas Boulevard and E Ogden Avenue
N 4th Street and E Stewart Avenue
Freemont Street and S 11th Street
Freemont Street and S Maryland Parkway
This entire area is off the hook.
Mix in motorcycles, pedestrians, trucks, and bicycles with all the cars it gets interesting and dangerous.
It is important to pay extra attention when in this area of town.
Whether you were injured in a rear-end crash, stop sign collission, red light accident, a head on, t-bone, or even a rollover crash, the lawyers at Richard Harris are here to help.
Causes For Car Crash in Downtown Vegas
Driving Distracted – There is so much to look at while driving in the downtown area that it is hard not to be distracted. With cell phones in constant use there is room for error that can be costly and lead to serious injury. Looking at your maps, talking or texting can take your attention off the road. All it takes is a split second for a life changing event to take place. At The Law Offices of Richard Harris, we see and handle all types of car accidents caused by distracted driving. From minor fender benders that may cause whiplash to wrongful death accidents.
DUI – Las Vegas being known for hosting the 24/7 party has many of these types of car accidents. For some reason people still will drive drunk or high and put the rest of our lives in danger. If you are a victim in DTLV of a DUI injury accident Richard Harris is here for you.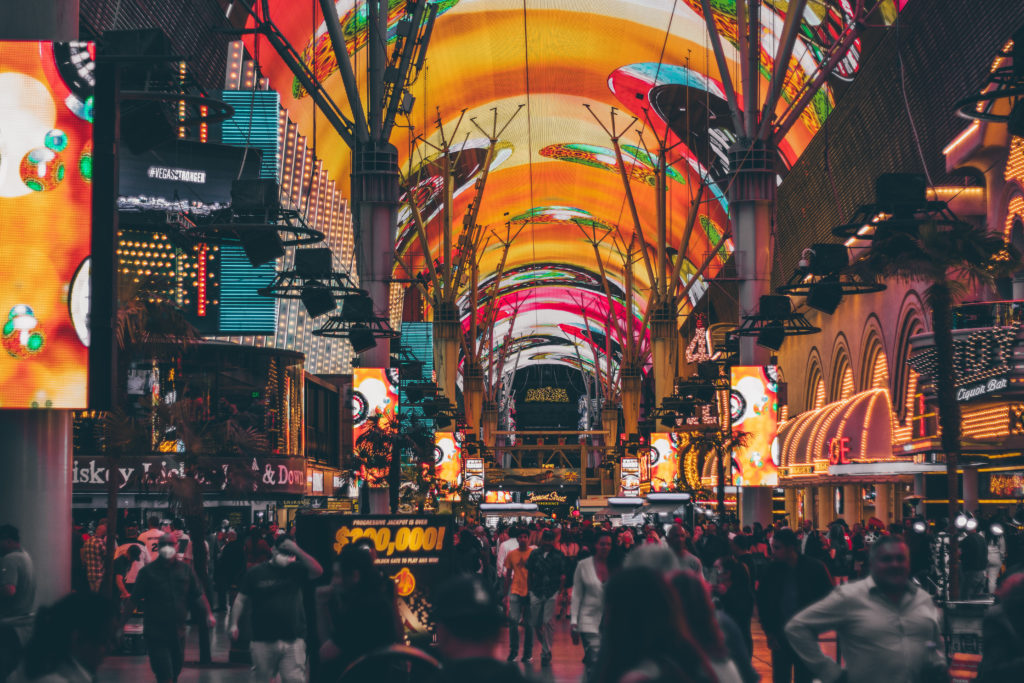 Downtown Las Vegas Info
Las Vegas is known as a 24-hour town.
Both the tourists and employees of major hotels, casinos and businesses are out and about day and night.
It seems like traffic is only getting heavier all throughout the Las Vegas Valley.
New condos and developments are being built every day.
The Downtown Las Vegas (DTLV) scene is constantly expanding and population is on the rise.
With all this growth there are also more car accidents than ever before. Major events constantly coming to town adds to the risk of driving and cars crashing.
The town once known for gaming is now also known for arts, events, restaurants, nightclubs, and pool parties with large crowds from all over the world.
Freemont Street is in the heart of the downtown district and this includes the Freemont Street Experience and Freemont East.
The city defines its boundaries as Maryland Parkway on the east, Interstate 15 to the west, Sahara Avenue to the South and Washington Avenue to the north.