Lawyer For Geico Car Accident Injury Claim
If you have ever been in a car accident then you know that dealing with an insurance company and the adjusters can be very difficult because they are known for denying legitimate claims.
Geico has a higher rate of denial than most other insurance companies, more than 50 % in some cases.
In every accident situation you need to deal with insurance adjusters, but dealing with a Geico adjuster can be less difficult with an experienced car accident lawyer.
With a personal injury attorney like The Richard Harris Law Firm you can get the settlement you deserve.
Contact the personal injury firm of Richard Harris for a free case review or consultation.
We will discuss filing a claim with Geico insurance for your accident claim.
It doesn't matter what type of car crash, we can help – T-bone, rear-end, head on, stop sign, red light, etc.
Our Nevada team can handle your claim with Geico by negotiating a settlement with Geico or taking the case to trial if needed.
You don't have to accept the low ball offer they will try and give to you just to close the case quickly, contact us today.
Similar to State Farm, you always want a good lawyer on your side.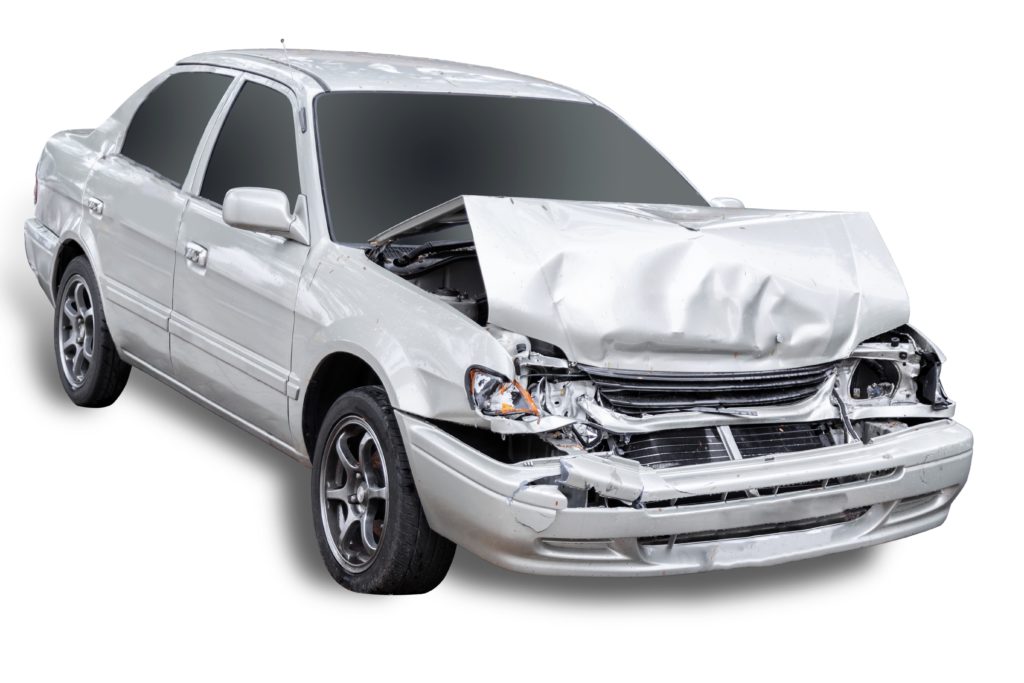 Geico's Stats of denying claim over the years
2018- Geico denied 21.8% of bodily injury claims , that is 1.3 % higher than the national average.
2017-Geico had a 22.1% of car accident in general, again higher than the insurance average of 20.9%
2016-The average insurance industry denial rate was 21.1% but Geico denied 23.3% of its accident claims
Geico has a repeated industry denial rate than most other insurance companies.
Geico's Past: Before they were an insurance giant
Geico is the second largest insurance company in America, offering auto insurance coverage for millions of drivers of cars, trucks, motorcycles and commercial vehicles.
Geico is a privately held company that provides insurance to every state nationwide.
Geico- The Government Employees Insurance Company was founded in 1936 to provide insurance to federal government employees and their families. Berkshire Hathaway. Yes, Warren Buffet purchased Geico in the 1990's. They are headquartered in Chevy Chase, Maryland but service nationwide.
Geico offers various insurance options including emergency roadside service, accident forgiveness, online claims submissions, and express auto repair services at their repair shops.
Geico has been the fastest growing insurance company for some time, maybe because of the national marketing campaign with the cute Geico gecko.
Dealing with a Geico Claims Adjuster
There are some very important steps to take after an accident
Call The police to report the accident and get a police report
Call your Geico insurance and report the accident
Make sure you have the other driver's information like name , address , phone number and driver's license information
Get the names and contact information of any witnesses
Take photos and video of the accident and any damage to all vehicles involved in the accident
Go to the doctor and get a full examination, even if you don't think you were hurt you should go get checked out you might have injuries that you can't see or injuries that might be painful later. Also keep all medical expenses and records
Keep all records of any expenses related to the accident including car repairs, rental cars, towing , medical expenses and lost wages from missed work.
DO NOT give a recorded statement or sign any documents without consulting an attorney, insurance companies will use these statements against you.
Contact an experienced personal injury lawyer before you speak to an adjuster and to help you deal with your geico claim
Having an experienced team of lawyers can help you deal with the Geico claims department so you can get the settlement you deserve.
Geico will try to pay less than what you deserve, having an attorney can assure that you get what you rightfully deserve.
Remember there is a statute of limitations in Nevada so don't wait, and if you need a 2nd opinion call us today.
Filing an Accident Claim with Geico
When you're in an accident you must notify Geico of the accident as soon as it happens.
Geico uses charts and graphs and everything has a dollar value including death.
Geico will try to pay as little as possible of an insurance claim.
A good injury lawyer with all the information can formulate what the settlement offer should be before even speaking with a geico claims adjuster.
A settlement will include medical expenses and the treatment you need, and dealing with and the total amount of money that it will take to make you whole again.
The Richard Harris Law Firm has been representing clients and dealing with Geico insurance for over forty years in Las Vegas, Reno and all of Nevada.
Geioc's claims adjusters will try to quickly evaluate and settle claims before the accident victims realize that they have taken a settlement offer that might not even cover their expenses.
Even though you pay into your insurance and rarely use it, Geico will try to use fear tactics to make you settle for a lower offer just to close the case and keep their costs low.
Geico uses a three tiered system in the claims process:
Speaking with a Geico insurance adjuster
Getting an appraisal from the insurance appraiser
Having to deal with the insurance Umpire
The Geico Insurance Adjuster– This is the person assigned to you by Geico. They will investigate your claim and may be responsible for offering you a settlement. They gather evidence and will try to limit the cost to Geico. This may be your main point of contact during the claims process so it's best to be patient and professional. But before speaking with them you should always seek legal advice.
The Appraiser- This is usually a third party hired by Geico to place a dollar value on your case including personal property like the value of your vehicle.They should be a neutral party that has no stake in the outcome of your claim. If you don't agree with the appraiser then you can always ask for a second opinion.
The Insurance Umpire- Many people have never heard of this term, but this is the person that's assigned to your case if you and the appraiser and adjuster can't agree. This is also a third party, neutral to the case like the appraiser. The umpire will review all the evidence collected and make a decision. If you choose to go with the Umpire option the findings of the Umpire are binding and final. That means that you can not make any further claims and you can't go to court.
These are the major players that you will be dealing with when filing an accident claim with Geico.
You should always have legal representation before you even begin this process.
You might be a Lyft driver, UPS, or even work for the city in a garbage truck driving job, but if you've been injured we are here to help.
What your Geico Settlement Should Cover
Insurance coverage is required for all vehicles in the United States, with that coverage comes the right to recover for the following if in an accident:
Medical expenses- This includes immediate medical expenses from the day of the accident. Future or ongoing medical expenses like physical therapy. This should also include ambulance rides, hospital stays, surgery and medications.
Lost wages- Wages you lost from missing work after the accident. This includes time off for rehabilitation. If you are disabled this may include a monthly payments for living expenses.
Property damages- Any personal property that was damaged during the accident, this includes repairing or replacing your car.
Other out of pocket expenses- Rental car expenses, cash payment for medications are included in this. Be sure to keep receipts and records. This category can also include pain and suffering.
The bottom line is that after an accident things can be difficult and dealing with an insurance company as big as Geico can be scary.
Geico will try to minimize their financial responsibility and settle as quickly as possible.
If you have been injured in an auto accident in Nevada and Geico was your insurance company call The Richard Harris Law Firm today.