Paradise NV Motorcycle Accident Attorney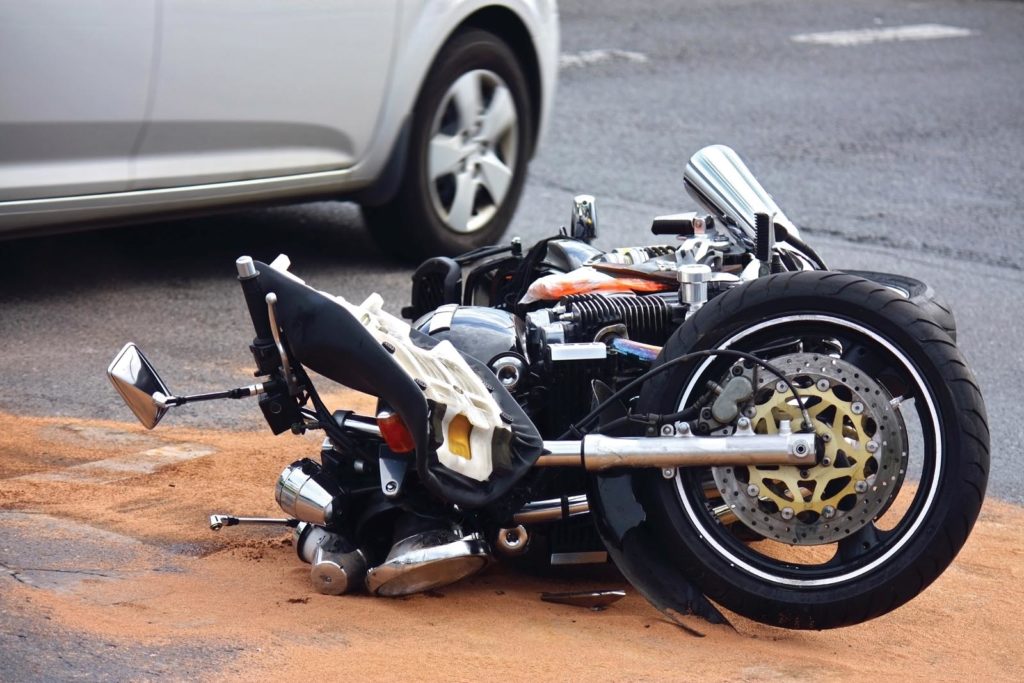 When a crash happens between a rider and a driver the injuries can be serious.
If you are a rider in Paradise, NV and find yourself in a motorcycle accident the chance for some sort of injury is real.
If you are injured and it is due the negligence of another than you should not be held liable for all the damage that is left behind.
Get in contact with our team of highly trained Paradise, NV motorcycle accident attorneys.
The Richard Harris Law Firm is here in Las Vegas and ready to help if you've been hit by an Uber, Truck, or even a limo.
Getting the help of a top-rated personal injury attorney is an important step in getting you the compensation you deserve.
Dangerous Intersections In Paradise
Paradise, NV has some dangerous intersections where all types of accidents take place including motorcycle wrecks.
Below are some of the busiest and most hazardous.
Las Vegas Boulevard and Desert Inn Road
Las Vegas Boulevard and Tropicana Avenue
Paradise Road and Tropicana Avenue
Paradise Road and Flamingo Avenue
Las Vegas Boulevard and Harmon Avenue
Paradise has some of the busiest streets in Clark County.
The Harry Reid Airport brings the city passengers from all over the world.
UNLV has a whole lot of students on campus when school is in and much of the world-famous Las Vegas Strip is also within Paradise.
This unincorporated town has a population of around 200,000 residents.
The amount of people in Paradise on any given day will be far more. Conventions, tourists, employees, and locals will pack the streets and sidewalks.
The excitement is in the air.
When there are all types of vehicles and motorcycles sharing the roads, it can be risky.
There are many reasons why a motorcycle accident happens.
Paradise Can Be Busy
The town of Paradise has plenty of motorcycles buzzing around its' busy streets.
All riders and tourists are welcome on the Las Vegas Strip and surrounding areas.
Motorcycles are seen in packs sometimes and others may be just out for a solo adventure.
It is not uncommon to see passengers on the back of a Harley Davidson out for a ride.
Traffic can get heavy especially during rush hour times.
With thousands of tourists in town and locals driving to work every day it can get hectic.
A motorcycle accident is bound to happen at some point and the results can be devastating.
The motorist in a car or truck with a steel frame protecting them is much less likely to be injured than the motorcyclist with leathers on and a helmet.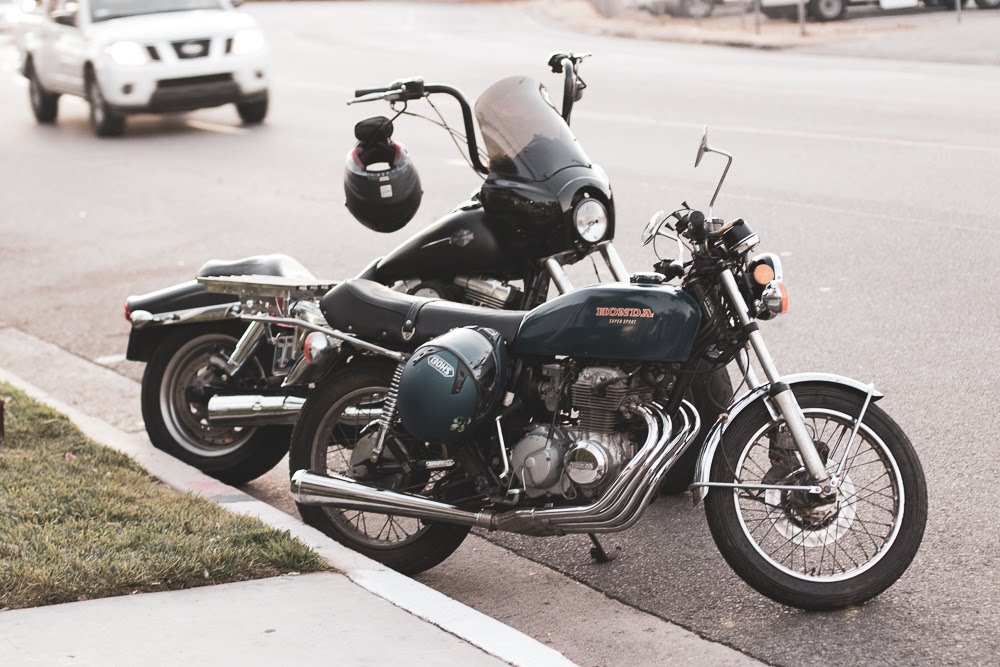 Causes For Motorcycle Accidents in Paradise
Distracted Driving – Las Vegas is full of distractions and Paradise is no different. Car drivers not familiar with the roads of Paradise can cause an accident with a motorcycle rider. Changing lanes and side swiping a rider can cause havoc. Turning left or right and not seeing a motorcyclist is a big problem. Cars, trucks, and SUV's all have blind spots and this can make it much more difficult to spot a rider. Some of the main sources of distractions are;
Phones – Looking at the phone to check directions on the google maps app can be disastrous. Looking down for a split second and crash! Texting and talking are just as dangerous and a major problem that causes accidents.
Stereo – Cranking the music up will make it much more difficult to hear a motorcycle around you. Hearing a motorcycle is important to help avoid a crash but when you are jamming your favorite song it can be dangerous.
Eating and Drinking – This can also be a major distraction when a driver is grabbing food and stuffing their face. Spilling a drink or dropping some fries can make things go sideways.
Not Paying Attention – Looking around at billboards, flashing signs and lights, people watching and daydreaming can all create chaos. All these things will distract you from keeping your eyes on the road where they should be. Tourists here for the first time may find themselves overwhelmed with distractions.
DUI – With all the alcohol and marijuana shops spread throughout Paradise driving intoxicated is a serious danger. Driving a motorcycle high or drunk can get you killed. Car drivers are also a major problem when they are drunk and the risk of not seeing a motorcycle rider goes up. There is no reason for anyone to be behind the wheel or on a motorcycle this way. Take a Lyft or Uber if you plan on having a cocktail. Paradise is home to some of the best parties in the world. Unfortunately driving DUI still happens. A motorcyclist needs all the alertness, balance, and reaction time necessary in order to stay safe on the road. Never ride DUI.
Motorcycle Safety Tips
Motorcycles are a lot of fun but there is some high risk for an accident and injury from it.
The positives are the maneuverability and the freedom that comes with riding.
Getting in and out of traffic is much easier and it is a much cheaper form of transportation than the typical gas guzzling vehicle.
It is important to know some of the basic motorcycle safety tips in order to help avoid a crash.
An accident with another motorist will most likely bring injury to a rider.
Obey the Laws – The most common accident with a motorcycle involves another vehicle. It is important that a rider follow the speed limit and keep from taking dangerous risks. We have all seen the rider going at high speeds and coming out of nowhere. This is extremely dangerous for everyone especially the motorcyclist. Give all the vehicles around you plenty of room and do not assume that they are aware of you riding beside them. Vehicles all have blind spots and motorcycles are harder to see than the regular sized car sharing the road. Look around and make sure to signal when changing lanes.
Of Course, Always Wear a Helmet – This is always necessary. In Paradise it is the law to wear a helmet. The passenger on the bike must wear one as well. The helmet should be of good quality and Department of Transportation (DOT) approved. If you go down off the bike and hit your head it may save your life or keep you from having permanent brain damage.
Motorcycle Maintenance – A rider needs to be responsible with maintaining their bike. A tire blowout or faulty brakes can cause a serious situation. It is important to check all systems on the bike before leaving the house and hitting the streets. A Paradise, NV motorcycle accident on the St Rose Parkway or the Interstate 15 at high speeds can be deadly. Lights should be checked as well. There is no room for error on a motorcycle. Limit the chance of an accident happening with a simple maintenance check.
Dress Motorcycle Appropriate – This includes leathers, gloves, boots etc. If an accident happens and you are dressed for safety the outcome of the injuries may turn out much better. Scrapping your skin across the pavement in shorts will leave road rash and much more damage than if you have thick leather pants with padding on. Same goes with motorcycle boots as compared to a pair of dress shoes or sneakers.
 Contact Richard Harris
We have a proven track record of success in all of Nevada.
We are skilled in negotiating with the AAA, Geico, and State Farms of the world in order to help get you the maximum pay out you deserve.
Having a personal injury attorney on your side will let the insurance companies know that you are not going to be taken advantage of.
The injuries from a motorcycle accident can be serious and devastating.
Surgery and rehabilitation may take you away from earnings at your job.
We have dealt with all types of scenarios with motorcycle accidents and the damage left behind.
Our attorneys work on a contingency basis.
This means that we do not get paid unless we win you case and you do.
Let us help!
Call, email or just walk in our office.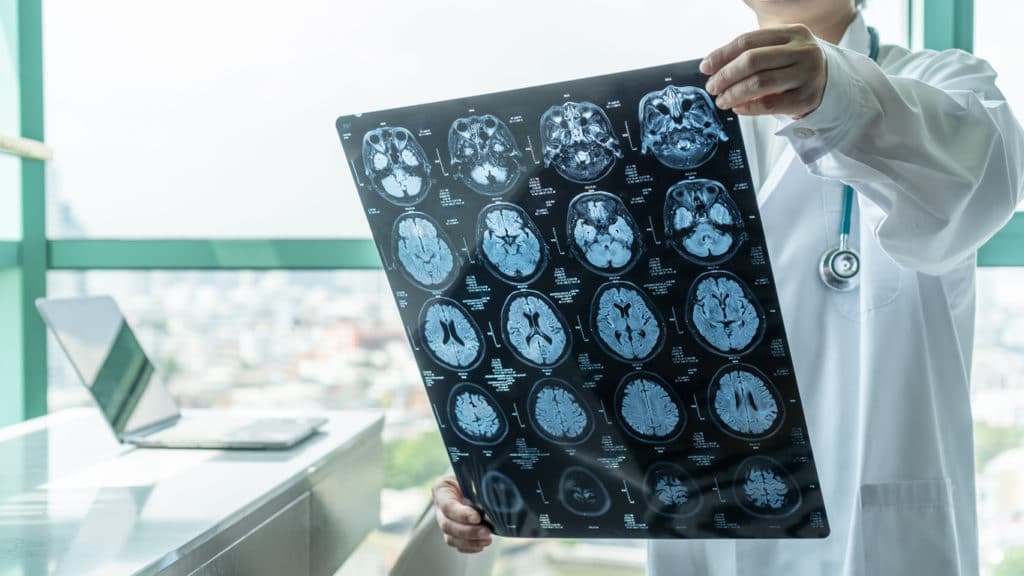 Injuries From a Motorcycle Accident
Broken Bones – There are no bones off limits in a motorcycle accident. The breaks can happen in any part of the body if the impact is hard enough and the force put on the bone strong enough. Legs, arms, hands, feet, hips, ribs, and collarbones can all snap and fracture.
Broken bones may need surgery and in some motorcycle crashes there may be multiple fractures throughout the body. If a rider gets run over or caught up under a car than multiple breaks and serious damage may occur.
Head Trauma – Even with a great helmet and all the precautions a motorcyclist can get Traumatic Brain Injury. Hopefully the helmet reduces the severity of the head injuries but the head is fragile and complex.
Some of the head injuries include, concussions, mood swings, and loss of memory. When the head is injured severely long term care may be needed. It is important the helmet fits properly and the chin strap is securely fastened.