Paradise NV Truck Accident Attorney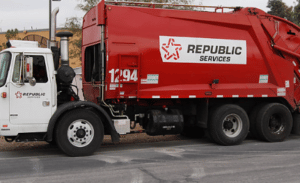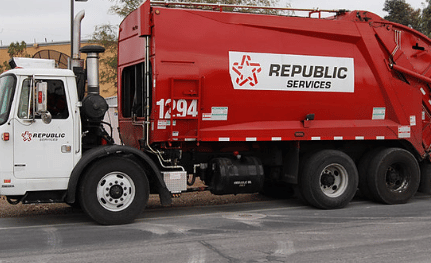 An accident with a large truck can be one of the most dangerous accidents there is.
A motorist that comes in contact with a big rig may be seriously hurt from it.
It is often the case that the truck driver is to blame in these accidents.
Our attorneys at The Law Offices of Richard Harris are truck accident experts and will fight for your rights after an accident.
We will make sure that you are justly compensated for any damages that you may have received from the negligence of another.
The size and weight of a semi-truck can do major damage to the vehicle and persons involved.
The physical and emotional pain and suffering left behind can be devastating.
If injury does occur you will need time to get better.
We will take care of the legal business at hand while you recuperate.
Every settlement and case is different but it's worth reading up on it.
Call us today and let us get started!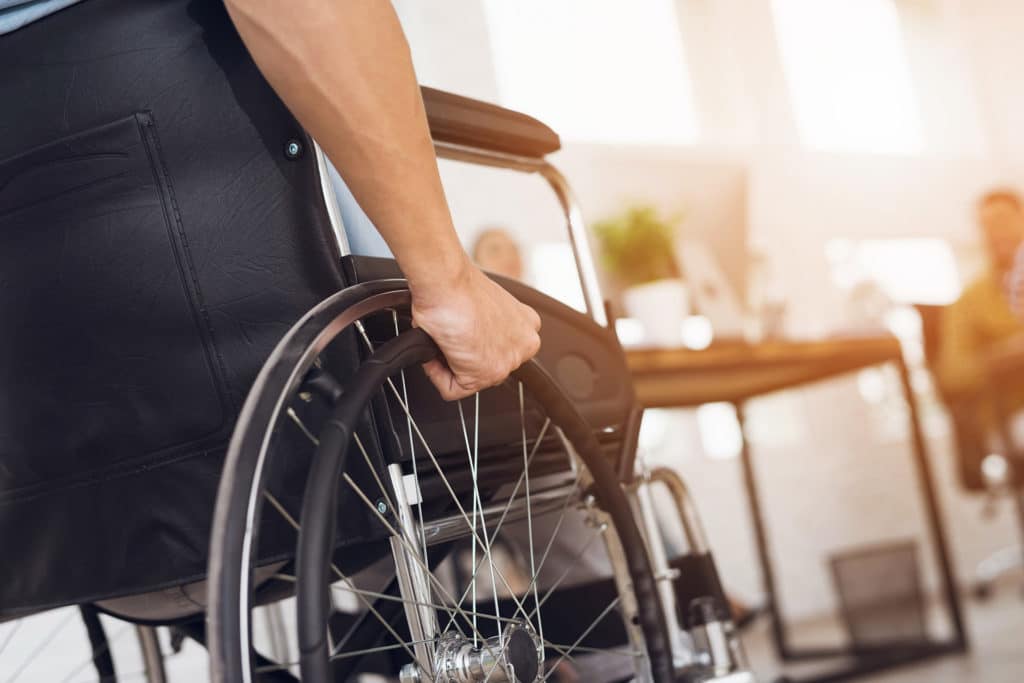 Injuries from a Large Truck Accident
Driving an 18-Wheeler comes with higher risk of causing serious injury than cruising along in a regular sized automobile.
Even a low-speed accident with a large truck can be fatal.
Injuries may leave a person in the hospital and this can be detrimental to anyone's life.
For obvious reasons it is often the driver of the motor vehicle that is more injured than the truck driver.
Below are some of the serious injuries that may be sustained in a truck crash with a motorist.
Amputations – The thought of this is tough. When an accident with a truck is serious there is a chance that there could be loss of limbs. This injury can be the result of the collision where a limb gets severed in the crash. It can happen when the limb is crushed to the point where surgery is needed to remove it. The injured body part may not be getting the flow of blood to it which will make an amputation necessary.
Infection to the limb after a truck accident may be another reason for an amputation. A truck accident has much more force to it than a regular vehicle accident. The chance for an amputation injury is higher in big rig crashes. There are not too many injuries that are more traumatic than an amputation injury. A life altering injury that comes with serious mental health issues like Post Traumatic Stress Disorder (PTSD) to deal with along with the physical loss of an arm or leg.
Burns – A truck travelling the Interstate 15 and coming into the city of Paradise may be carrying chemicals, fuel, and other potentially dangerous flammable cargo. If the trailer flips over or a leak occurs after an accident it can create a hazardous situation. The truck or vehicle can become engulfed in flames. If the driver is injured or unconscious, they may get burn injuries before being pulled from the vehicle.
Burns can be painful and life changing as well as fatal. If the burns are serious a person may carry the scars forever. There are a number of degrees that a burn injury can be. First degree burns are relatively minor and can heal up with no permanent scarring. The pain and problems only increase when a victim gets into second-, third-, and fourth-degree burns. These injuries range from permanent scarring to amputation and loss of function.
Back and Spine Injuries – The jarring of the spine in a truck accident can lead to serious spinal injuries. Bones can break in the back and cause severe motor and sensory injury. Whiplash from a truck accident can be bad in a crash with a car but when a truck accident occurs the force can be paralyzing. Paralysis is one of the biggest fears when the back is injured.
Long term pain to the back can lead to years of doctor's visits. Pain pills may be needed to control the pain and this gets into dangerous territory with addiction. The injury may cause a chain reaction of events that can destroy a person's life. Some of the signs of severe back injuries include; loss of function, trouble with breathing, heart rate and blood pressure issues.
Head Injuries – This injury is common and can be very serious in a truck accident. Traumatic Brain Injury (TBI) can cause a person to have disability for the long term. The impact from a truck accident is far worse than your typical car crash. Different types of head injuries are; concussions, contusions, and brain hemorrhaging.
When the brain bleeds it can be fatal if not diagnosed right away.
With head injuries there will be symptoms that may help diagnose the injury.
They may include; memory loss, depression, headaches, confusion, and mood swings.
It is important to get medical attention if you feel you have been injured in any way.
Why You Need a Personal Injury Lawyer?
If you are involved in a truck accident in Paradise, NV there is a chance that you will be injured.
Financial stress is just around the corner if the injury is serious.
Medical bills from doctors' visits and ongoing rehabilitation will add up fast.
The fact that you will not be able to work and income will be lost can be overwhelming. Income now and in the future can be affected.
The Richard Harris Law Firm is here to help.
If you were in a truck accident and injured by another's negligent actions than you should not be held responsible for all the costs that were created.
We will fight to make sure that the liable party is held responsible for all the damages, pain, and suffering.
When injuries are most severe a person will be left with struggles that will last them a lifetime.
Richard Harris has won over $1 Billion for our clients in Nevada.
We have been around the Las Vegas Valley since 1980.
This makes us most respected personal injury law firm around.
Make the call!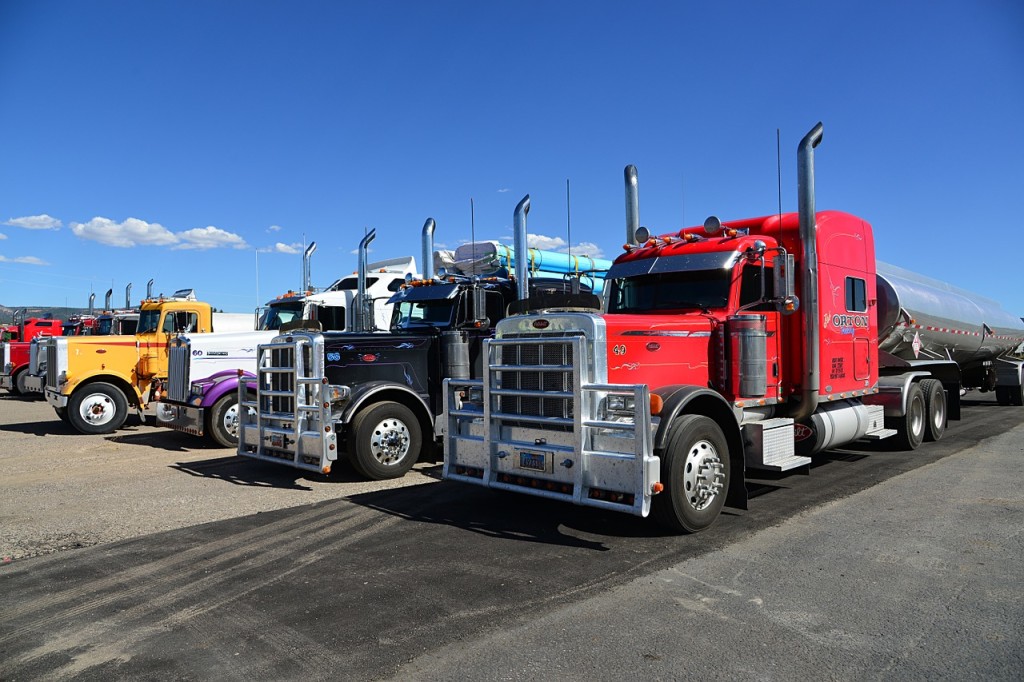 Different Large Trucks on The Streets
Paradise is the heart beat of the city.
Big and heavy trucks drive the streets and share the roads with all types of other vehicles.
Some of the busiest streets in Paradise include; Tropicana Avenue, Flamingo Road, Decatur Boulevard, Sunset Road, Harmon Avenue and Las Vegas Boulevard.
Here are some of the more common trucks on the road.
Semi-Truck –This is the big rig type that pulls the big trailer. Cargo is wide ranging and these trucks are a major mover of all the freight hauled around our nation.
Flatbed -This hauls all types of things like lumber, steel etc. It is usually 15-25 feet long and great for over-sized goods.
Dump Truck – With all the construction in Paradise these heavy haulers can be seen all around town. Carries everything from sand, rocks, cement etc.
Auto Transporter – Ever seen a truck carrying a load of cars behind them. These are extremely heavy loads that can do some serious damage if an accident were to occur.
Box Truck – We see these moving products all over town. Often used when people move their home furnishings and boxes themselves. With full loads they can be heavy.
Refrigerated Trucks – Paradise has many grocery stores and restaurants that need their products to be refrigerated or frozen. These trucks carry perishable items and service business all around the area.
These are just a few trucks to be on the lookout for, and then you gotta include Amazon trucks, UPS, Garbage trucks, and more.
Always practice safe driving when around big rigs.
Give them plenty of room to maneuver and remember that they may have a hard time seeing a smaller vehicle beside them.
If you are injured in a truck accident in Paradise, NV call The Richard Harris Law Firm.
Paradise NV Has Accidents
The unincorporated town of Paradise, NV is adjacent to the city of Las Vegas.
The town was formed in 1950 and as of the 2020 census its population has reached over 190,000.
This does not count the many tourists and visitors that are here daily. Paradise is located in Clark County, NV and is known for the Harry Reid International Airport, University of Las Vegas (UNLV) and a large portion of the Las Vegas Strip.
It is easy to see how there can be accidents of all types.
When a large truck is driving through this highly congested area of town there is added risk for an accident.
Big semi-trucks, box trucks and other types of delivery trucks are in constant motion in Paradise transporting all types of goods and services throughout the town.
All it takes is a moment of distraction and a vehicle may find themselves in a dangerous situation.
An accident with a truck can also come with injury.
If the truck accident was caused by another person's negligence and carelessness then you may be entitled to financial compensation.