Paradise NV Pedestrian Accident Attorney

If you the victim of a Paradise Las Vegas area pedestrian accident and have been injured by the fault of someone else call our law offices today.
Our personal injury expert attorneys have years of experience in all types of accidents including pedestrian.
It is stressful enough that you were hit and injured by the actions of another.
Pedestrians are very vulnerable to injury if there is any contact with a car, truck, or SUV.
We have seen all types of injuries and can help.
Whether you are a tourist or a local, injuries can be devastating to a person.
With over 40 years of service in the Las Vegas Valley our team of lawyers can help you get the just compensation for the damages.
Call Today!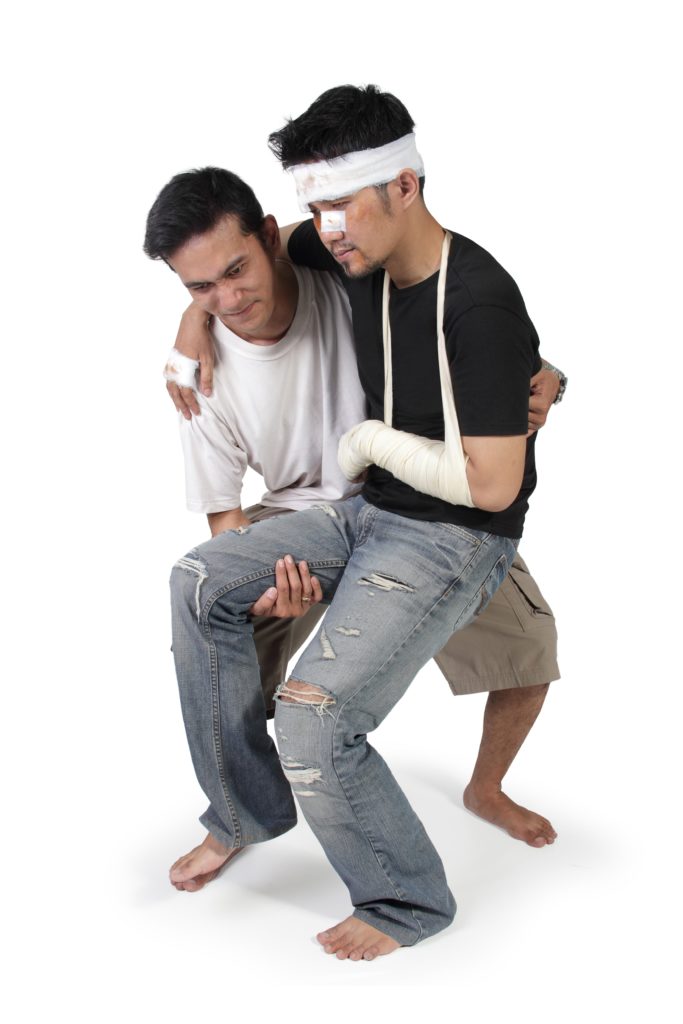 Injuries From a Pedestrian Accident
When a car hits a person crossing the street there can be serious injury left behind.
Crosswalks can be dangerous for a pedestrian walking off the curb and into a busy road.
Head, back and neck injuries can lead to serious long-term pain and suffering.
TBI – Traumatic Brain Injury can leave a person in bad shape. When an automobile hits a person, the head can take a hard smack that can leave injury. If the blow to the head is mild than the brain can recover and be affected temporarily. In more severe cases there could be bleeding, bruising and more complications left behind. If the shock to the brain is hard enough it can be fatal. Symptoms can be both physical and mental. Some of the symptoms of TBI include; dizziness, persistent crying, loss of appetite, confusion, depression, and slurred speech.
Soft Tissue Injury – When a pedestrian hits a vehicle, they will usually hit the pavement as well. Lacerations and road rash can cause pain and suffering. Sprains, tears, and dislocations can leave a person needing time to recover. Infections are not uncommon if the proper medical attention is not given to the wounds. If the injury is serious, it can leave permanent scarring.
Spine Injury – The back can cause a lot of serious long-term problems for a victim of a pedestrian accident. A broken spine or other issues with the spinal column can leave a person with loss of feelings in their limbs. Paralysis is one of the most devastating injuries that will need a lot of care and medical attention.
Fractures – Broken bones can be very painful. If you are older the bone fracture may be easier to do. The force of a motor vehicle hitting a leg, hip or arm can make a bone snap. Surgery and visits to the doctor will often be needed to repair the damaged bone. Recovery time will most likely lead to lost wages. Performing your daily routine may be interrupted which can financially burden the victim of a pedestrian accident as they try and get through their day-to-day life. Collarbones and ribs are also at risk in a pedestrian accident. Hopefully the pedestrian does not get their feet run over. This will most likely end in multiple breaks.
Paradise, NV Busy Streets with Pedestrians
The world-famous Las Vegas Boulevard is packed with pedestrians. Cars and people share these streets all around Paradise.
There have been instances where cars have gone up on the sidewalk and ran over pedestrians walking around.
These accidents have seen serious injury and fatalities over the years.
The city has been at work building walkways over the roads in some of the busy intersections for pedestrians.
Barricades have been constructed in some areas as well.
Sadly there has been a rise in Uber accidents near the strip, so if you were injured by an Uber driver in Las Vegas then call us for help.
This can help but there are still many roads where pedestrians will be at risk.
Some of the busy intersections can also be found just off of the strip.
The sidewalks and streets can get wild and dangerous when all the convention attendees, tourists and motor vehicle traffic share the roads.
Paradise Road and Flamingo Road
Paradise Road and Harmon Avenue
Koval Lane and Harmon Avenue
Sands Avenue and Koval Lane
Sands Avenue and Paradise Road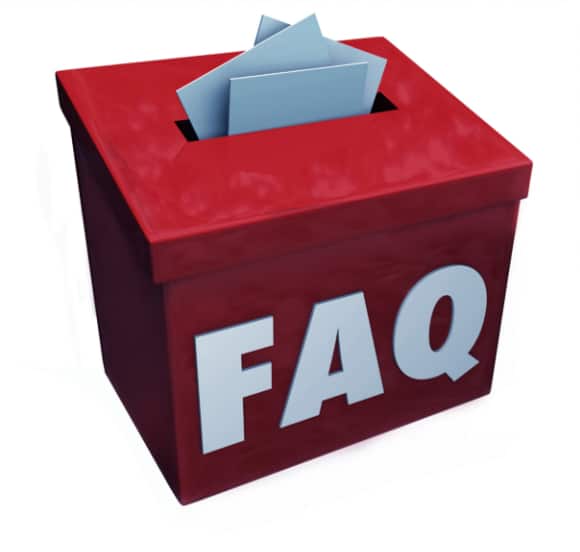 Why Hire a Personal Injury Attorney?
It is important to choose a personal injury attorney with years of experience handling these types of cases.
Pedestrian accidents are our specialty. It is also important to hire an attorney that has a winning track record.
Richard Harris has that record and has won over $1 Billion for our clients.
We will find out all the details of your case and put together the best possible strategy.
We will build a convincing case for you to get maximum compensation.
We will fight for you.
We will speak with the insurance companies for you and represent you in the courts if necessary.
If you have been injured by someone else's careless actions than our job is to give you the best chance of winning the case.
How Much Does Richard Harris Charge?
Contingency fee basis means that there is no charge until you win your case and get paid.
Contact us today for you free evaluation.
Pedestrian Safety Tips
The streets of Paradise are in full force.
Pedestrians can be seen walking to school, bus stops and work.
Others will be walking to restaurants, hotels, casinos, grocery stores and everywhere else.
There are joggers and work out enthusiast sharing the roads as well.
There is also the party animal taking a walk to the bar instead of getting behind the wheel.
It is important for both motorists and pedestrians to stay alert and on the look out for each other in order to keep the streets safe.
Here are some valuable tips to know.
Use the Crosswalks – If possible, always use the specified crossing at an intersection or designated area. It is important to always look before you walk out into the street. Do not assume the driver of a vehicle sees you. Make eye contact or gesture to let each other know you see them. Distracted driving is just a normal part of life now. The distractions are endless and drivers are not always focused. A pedestrian must be extra careful around cars due to the simple fact that they have no protection and are at a much higher risk of injury if they are involved in any type of collision with a car.
Stay Off the Phone – This is true for both the pedestrian and motorist. The number 1 distraction for all of us is the phone. Talking, texting, and listening to music can all cause accidents and can even be fatal in some instances. Pedestrians need to keep their attention on the road and be able to hear and see what is around them. Take the earbuds out when walking around the streets of Paradise. Not paying attention and walking out into a busy street can kill.
No Jaywalking – This is incredibly dangerous for everyone. A pedestrian runs out into the street across a road to save a little time may wind up in the emergency room or morgue. It happens all the time a person runs in front of an unsuspecting car and does not give themselves the proper timing. In some accidents the pedestrian slips or trips and a car hits them or swerves into another vehicle to avoid the jaywalker. The scenarios are endless and tragic. Go to the crosswalk and do not jaywalk.
Bright Clothing– We all like to wear black clothes especially in the winter time. Remember that if you are going to be walking around the busy streets of Paradise at night that you may be hard to see. Cars and trucks may have a much more difficult time spotting a pedestrian with dark clothing. It is smart to wear some kind of reflective material or some lighter colors if you are going to be walking around town.
Paradise Nevada
Pedestrians are everywhere in Paradise, NV. People can be seen walking up and down the Las Vegas Strip all day and night.
The danger for pedestrians is high in these major traffic areas. Paradise is an unincorporated city of approximately 200,000 residents.
When you add in all the out of towners the number of people is much higher.
The tourists walking around and not paying attention to what is around them is a big problem.
Motorists can be easily distracted looking at the billboards on display advertising the upcoming shows and happenings at Mandalay Bay, Luxor, New York, NY, Bellagio, and Caesars Palace.
Even locals such as myself can get caught up in the excitement of diving around in Paradise.
Just looking up at the Aria and the other buildings of City Center is still amazing all these years later.
It is easy to see how those looking at these things for the first time can be unfocused.
Pedestrian accidents are nothing new in Paradise.
The city has done a lot to make the area safer for pedestrians but there are still many places where a person has to cross a street with vehicles.