Backing Up Car Accident
Everyone knows that every vehicle has blind spots that make it difficult for the driver to see out of certain areas of the car when going in reverse.
When backing up and using the rear view mirror and back window a motorist might not see pedestrians, bicyclists and other cars behind them because they are in the blind spots.
Accidents involving a backing up vehicle happen all the time causing property damage, physical injuries and even some fatalities.
These backing up accidents usually occur at low speeds while backing out of a parking space or driveway.
Nevada Backing Out car Accident Injury Attorney
The Nevada car accident attorneys at The Richard Harris Law Firm protect the rights of accident victims that have been involved in a backing up car accident.
The Richard Harris Law Firm represents all types of car accident victims including car and truck accidents, drunk driving incidents, uninsured motorists accidents, pedestrian and bicyclists accidents.
The Richard Harris Law Firm has offices in Las Vegas and Reno for your convenience and we represent clients from all over Nevada including Sparks, Pahrump, Summerlin, Mt Charlston, Carson City and Tonopah.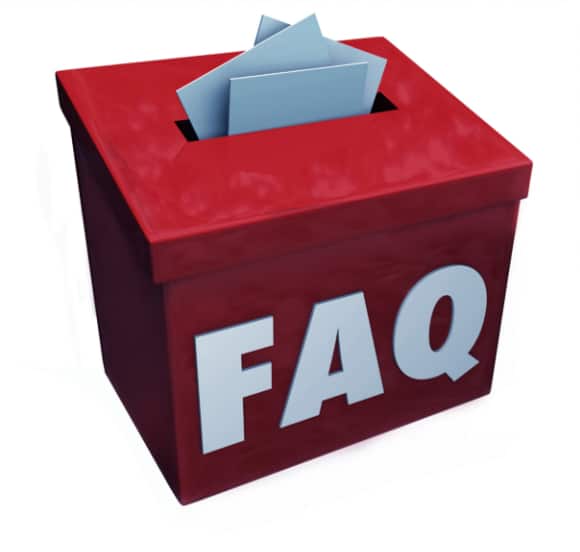 What is a Backing Up Car Accident
A driver backing out of a parking spot or driveway that hits a pedestrian, bicyclist or another motorist can be guilty of a backing up accident.
Police usually see the driver of the backing out vehicle as the one who is at fault. but this is not always the case.
How to Avoid a Backing up Accident
Avoiding a backing up accident is entirely possible if you use all the safety equipment and procedures that are available.
First walk around your vehicle before getting in.
This gives you an opportunity to see if there is anything behind your vehicle that you would not otherwise see if you just got in without looking.
One in the vehicle sets all mirrors to your personal best view options.
Turn on and use all backup cameras if installed in your vehicle, most vehicles that are newer have them.
Once all this is done don't delay backing up.
Back up slowly and turn to face the back of the vehicle so you can see as much as possible. 
Call our car accident lawyers today if you have questions.
Is the Driver Backing up Always at Fault
In most circumstances the driver backing up is the one who will be cited by the police as the driver at fault when an accident occurs.
When you backup and hit a pedestrian, bicyclists, or another vehicle you may be at fault. 
There are a few specific situations where this might not be the case.
A good legal team can investigate the circumstances of the accident to determine if one scenario exists where the driver wasn't at fault.
Who is at Fault When 2 cars Reverse Into Each Other
This happens when two vehicles leave a parking spot at the same time and collide into each other both while in reverse.
In most cases both parties will be held at fault.
Most likely the insurance of each driver will cover each policy holder's damages since both parties are considered at fault in this case.
Sometimes though one party is held more responsible than the other and this is where good legal advice can come in handy.
What If Someone Backs Into You ?
Make sure you are somewhere safe and report the accident immediately to the police.
Ask for medical assistance even if you think you don't need it.
Seeking medical attention right after the accident is very important and can determine injuries that you may not be aware of at the time.
Speak with police officers at the scene since they will be filing a police report.
Gather evidence like police reports, eyewitness statements, take photos and video of the scene and all the damages.
Contact your insurance company to report the accident but don't make any recorded statements until you speak with an attorney who can file a claim for you or your loved one's.
How Insurance Adjusters Determine Fault
Insurance companies will send an insurance adjuster to basically investigate the accident.
Even speeding can be a cause when a vehicle is in reverse and hits another car or truck.
The adjuster will review all the information related to the accident including the police report, other parties involved in the accident, witnesses, medical records, and video or photos.
Just like the police the insurance adjusters will use all the tools to decide who is at fault in the accident.
The claims adjuster will notify the insurance company as to who they think is at fault.
Remember insurance companies are a business and they will try to pay as little as possible or even deny the claim.
After you notify the insurance company you should speak with a personal injury attorney who may conduct their own investigation to determine who is at fault. 
Nevada's car accident attorneys can provide a free evaluation of your case.
We will ensure that you are compensated for your injuries and pain and suffering from the accident.
Statistics on Backing Up Accidents
The National Highway Traffic Safety Administration ( NHTSA) estimates that there are an average of 18,000 back over accidents each year causing injury.
With another 30,000 accidents by backing up each year.
Even though this is considered a very small percentage of all car accidents in the U.S each year they cause thousands of injuries each year.
There are over 400 fatalities involving backing up accidents every year.
Unfortunately, these accidents injure or kill mostly young children or the elderly.
According to the Insurance Institute for Highway Safety (IIHS) 2017 included:
97 of the 184 back over accident fatalities were children under the age of 5

71 of the fatalities of the back over deaths were elderly over the age of 70 

It is estimated that 5,000 of the reported 18,000 injuries were persons under 5 or over 70 
Since some backup crashes occur on private property and they may not be reported to the police or documented by insurance companies therefore making the statistics not correct.
In some cases the statistics may be even higher.
Since parking lots can be private property this is where most back up accidents don't get reported.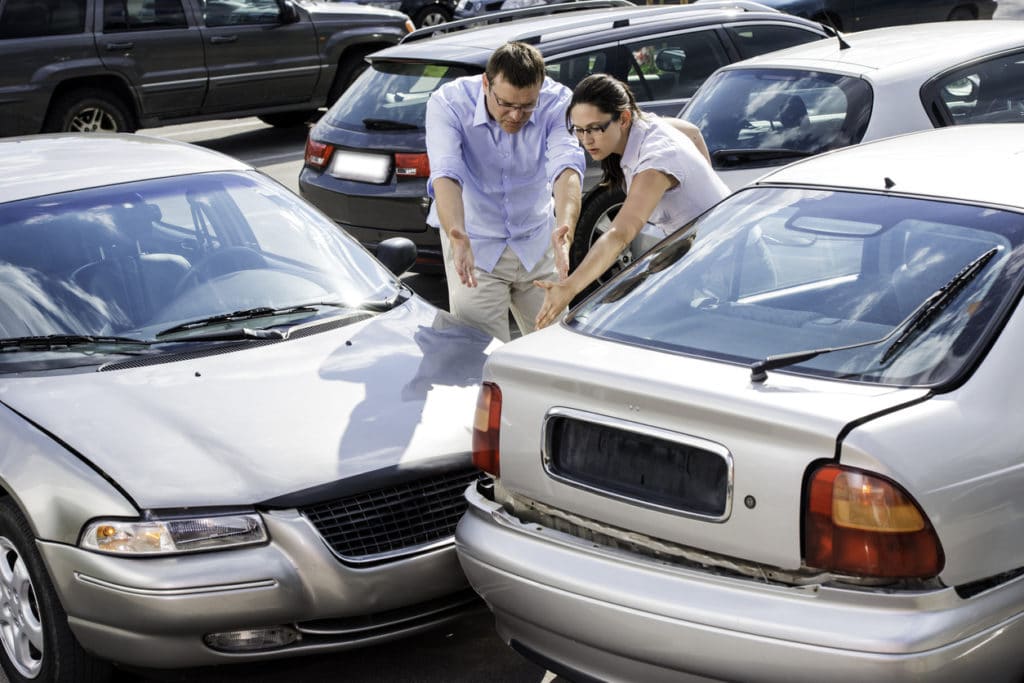 Preventing a Backing Up Car Accident
The National Highway Traffic Safety Administration (NHTSA) estimates that thirty-nine percent of all back over accident fatalities take place in residential neighborhoods.
These accidents are considered preventable.
All drivers have a responsibility to reduce or prevent all accidents including back up or back over accidents.
Some ways to reduce back up accidents:
Driver's paying attention- Walk around your vehicle before you get in. Check all mirrors and look over your shoulder before and while backing up.
Having or installing back up safety devices– Most new vehicles are equipped with backup cameras or sensors that will make alerts to the driver if anything is behind them and to close.
Play areas– We see it all the time, kids playing in the driveway. By moving the plat area to an area not close to the driveway you can reduce the risk of a child being hurt due to a back up accident.
Pedestrian precaution– Pedestrians and bicyclists must be aware of their surroundings. You must pay attention when approaching a driveway or parking lot area. Stop at all intersections whether or not there is a traffic stop. When exercising outdoors where there are parking areas you should wear bright clothing and keep music from your earbuds to a minimum. You as a pedestrian can prevent your own accident by being vigilant.
Vehicle Back over Injury Liability
In most but not all  cases of back up or back over accidents the driver who is reversing is usually liable for the accident, and more so if it involves a pedestrian.
The driver's insurance should pay for the accident and damages caused by the incident.
Damages can include medical expenses, lost pay for missed work due to injuries, pain and suffering, property damages and all other expenses caused by the back up accident.
In some cases the driver may cause a reverse accident and then leave the scene of the accident causing a hit and run scenario.
Victims of hit and run are not out of options to recover damages and should speak with an attorney immediately. 
If a driver is left in a back up accident hit and run for example, you walk out of the grocery store to find your car hit and damaged.
But the other driver fled the scene your uninsured motorists coverage should cover expenses for repairs from a back up hit and run accident.
Call Richard Harris Law Firm 
No matter what type of accident, including back up or back over accidents, never assume the driver or the insurance company will pay for the damages or injuries.
Hiring The Richard Harris Law Firm in Nevada, we will commit to protecting our clients legal rights and get you the settlement you deserve due to your injuries.
Call us to schedule a free consultation or case review.
We can advise you on getting compensation for your medical expenses, property damages, lost wages, pain and suffering, and wrongful death.
Our consultations and all other communications with our firm are confidential via attorney client privilege.
In Nevada there is a two year statute of limitations on all personal injury claims.
Speak with a representative from our firm today.