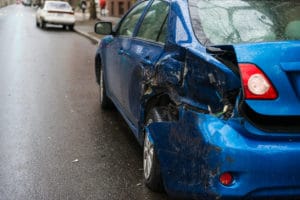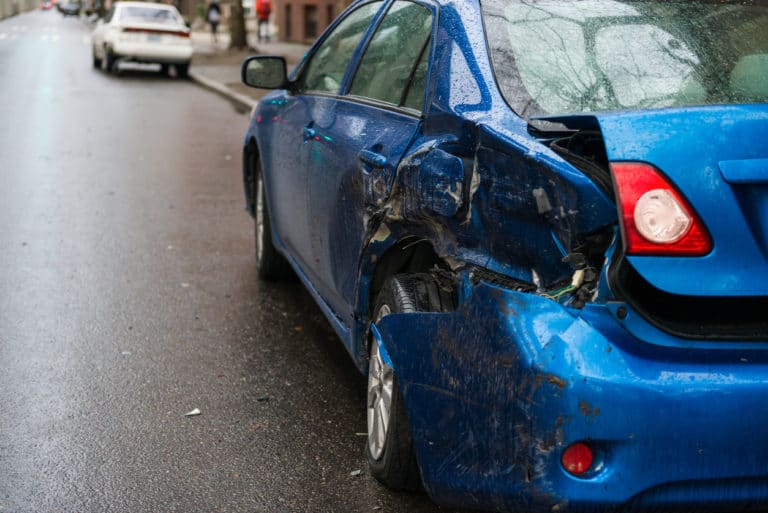 There's nothing worse than being in an accident where the other driver takes off.  Hit and run accidents happen a lot in Las Vegas for several reasons.  The other driver may have been drunk or otherwise impaired, or didn't have insurance, or may have had warrants or other legal entanglements and didn't want to deal with police.  Nevada has passed strict laws regarding leaving an accident scene, and if found, the hit/skip driver may have serious new criminal issues with which to deal.
Penalties for leaving an accident scene
Leaving the scene of an accident, whether at fault of not, can subject the fleeing driver to a Category B felony if the other driver was injured or died of injuries due to the crash.  Penalties for this crime, if convicted, are 2-20 years in state prison and $2,000 to $5,000 with no possible suspension or probation.  If the hit and run was for property damage only, the penalties are still significant, as a misdemeanor which can result in up to 6 months in jail, and a fine of up to $1,000, and 6 demerit points on your driving record.
In all cases within Nevada, drivers who are involved in vehicle accidents have certain statutory duties to remain at the accident scene and give aid and assistance to those injured, to exchange personal information with the other parties involved in the accident and to report the accident to police.  Regardless of the penalties, drivers leave the scenes of accidents often.
In highly populated areas, there are an abundance of video surveillance systems in operation, both public and private, which are likely to show the accident or its aftermath, and it is highly likely the fleeing driver will be found.  Accidents of this type are investigated by police detectives who will use all available resources to track down the fugitive driver.  When found the fleeing driver will be arrested and held accountable, as just happened within the last week in Las Vegas.
What should I do if I'm a victim in a hit and run accident?
These steps will assist you in getting the proper medical attention you need after a hit and run accident and in protecting your rights to compensation after the accident:
Call 911. If you are injured this call will dispatch an ambulance to the scene of the accident so that you can receive needed medical attention and transport if needed.  Police will also be dispatched who will perform an accident investigation and will file an accident report.  The police will also interview witnesses to the accident which may lead to apprehension of the hit/skip driver.
Obtain needed medical treatment. As soon as you are able after the accident visit a doctor to document the injuries received in the accident.  Not all injuries are obvious in the immediate aftermath of a crash, and the doctors will look for internal injuries and crate a medical record of your condition after the accident.
Report the accident to your insurance provider. You are under contractual obligation to your insurance provider to report vehicle accidents as soon as possible after the crash.  You may have coverages within your own insurance policy that will provide compensation for you to handle medical bill and car repairs.
Call a lawyer to represent your interests. Paying out of pocket for car repairs and injuries is not something that most people can easily do.  Having a lawyer represent you in a difficult accident claim can increase your chances of receiving just compensation.  The lawyers of the Richard Harris Law Firm have assisted many victims of hit and run accidents to obtain the money they need in such situations.
The Richard Harris Law Firm represents those injured in Hit and Run accidents
Whether it's a hit and run accident or any other type of auto accident caused by the negligence of another driver, our firm represents the interests of the injured victims to obtain the compensation they deserve to cover medical bills, lost wages, pain and suffering, and other expenses caused by the accident.  Call our office today to discuss your potential case at 702-444-4444.
Learn More: