Carson City Pedestrian Accident Lawyer
A pedestrian is anyone that is walking or jogging and getting around by foot.
Pedestrians can be vulnerable when travelling around the streets of Carson City and sharing intersections with motorists.
There are pedestrians walking around the downtown area of the city on a regular basis.
If a pedestrian does find themselves in an accident with a truck, car, motorcycle or any other type of motor vehicle there is a good chance of injury.
Often the injuries are serious and even fatal if they are hit hard enough.
Have you ever been hit by a car in the middle of an intersection?
Even getting taped by the bumper may get you hurt.
The weight and size of these steel autos can be devastating to a pedestrian with zero protection.
Some of the streets in Carson City are more dangerous for people walking around and an accident is more likely to happen.
Busy Intersections in Carson City:
E William Street and N Saliman Road
E William Street and N Stewart Street
N Carson Street and E Winnie Lane
E College Parkway and E Carson Street
Carson City has all the different shops and restaurants you would imagine.
There are also big box stores like Walmart and Home Depot which can have their share of pedestrian accidents in the parking lots.
Grocery stores can also be a place where a Carson City pedestrian accident can occur.
 Call Richard Harris Today!
If you are in Carson City and have the unfortunate experience of being injured in a pedestrian accident it is in your best interest to speak with a personal injury attorney.
Richard Harris is the most respected and largest personal injury law firm in Nevada.
It is important to be fairly represented and hold accountable the party that has caused the injury.
Injuries can be painful and time may be needed to make a full recovery.
Depending on the severity of the injury they may need hospital and reoccurring doctors' visits.
We all know how expensive this can be.
Richard Harris and their team of expert personal injury attorneys will fight for you and help you get the maximum compensation you deserve.
Safety Tips To Avoid Pedestrian Accident
Wow! I had no idea.
In a recent yearly study by the National Highway Traffic Safety Administration (NHTSA) which is part of the US Department of Transportation there were about 55,000 pedestrian injuries and over 6,500 deaths.
It is important to be on heightened alert as a pedestrian more than ever.
With all the traffic, high stress, distractions and drivers either drunk or high on our city streets a pedestrian accident is not uncommon.
Unfortunately, Carson City is no exception.
With over approximately 58,000 residents and growing the streets where people and motor vehicles share are only getting busier.
Especially when special events come to town and an influx of people not familiar with the roads are diving around.
Stay Alert
There are some things a pedestrian can do in order to try and stay safe from being hit in traffic.
Follow the rules of the road. They are there for your safety.
Watch out for cars and other vehicles. A speeding motorcycle can also do damage and cause injury.
Try and always cross the street at an intersection. Make sure you obey the signals but also look for cars running red lights and stop signs as well.
Use the sidewalk when available. If there is no sidewalk, walk facing the traffic and stay as far from the cars as possible.
Watch for cars pulling in and out of driveways, parking lots and sidewalks.
Don't walk around moving cars if you are intoxicated. A person's reflexes are slowed. Judgement may be impaired and an accident is more likely.
If you are out on a jog or walking at night it is best to where bright reflective clothes in order to catch the driver's attention. Be noticeable. Remember, wearing all black at night is hard to see.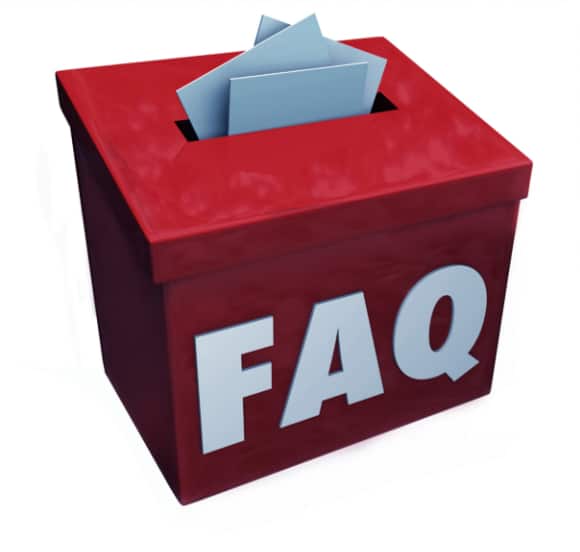 How Can a Personal Injury Attorney Help You?
Richard Harris Law Firm will investigate the case and find out who is the responsible party that caused the injury and accident.
We are skilled in reviewing medical records, police reports and getting to the bottom of the situation.
If necessary, we will get expert opinions and health care providers to look at all the evidence.
There may be multiple individuals or parties that may be responsible for the injury.
When a pedestrian accident happens with a car, truck or motorcycle injuries will occur.
Some will be minor but, in most cases, they can be more serious like if you're hit by UPS truck, Amazon Truck, etc.
There are all types of injuries that can occur and sometimes a pedestrian will get multiple injuries from an accident.
Injuries from a Pedestrian Accident
Broken Bones – A bone break can happen when a pedestrian is hit and the pressure of the impact fractures the bone. Very common and painful. Hospitalization will be needed and possibly surgery. This can put you out of commission for a while. This will impact a person's day to day life and work may be affected. If there are lost wages our lawyers at Richard Harris will fight to get you compensated for them.
Head Trauma – If the head is hit hard enough by a vehicle or the ground the results may be life altering. Traumatic Brain Injury can be devastating and leave a victim with memory loss, concussions, headaches and loss of motor skill function. If there is bleeding in the brain caused by the accident it can be fatal.
Soft Tissue Injury – This can be minor cuts and scrapes but if it is more serious medical attention will be needed to heal the wounds properly. If they are not appropriately attended to then complications may arise. These types of injuries can be very painful and may take some time to heal. A person could be left with permanent scarring.
Amputations – If a person gets their limbs injured seriously this may occur. A person may get an arm or leg caught up in the vehicle and an accidental amputation may take place. This is horrible to think about but it does happen. If a car rolls over an extremity of a pedestrian it may be so injured that doctors may be forced to amputate a limb. Obviously, this is life threatening and life changing.
Emotional Trauma – With all these injuries emotional suffering will often take place. The trauma of a near death experience may lead a person to have mental issues. Nightmares and fears may creep into a person's psyche after an injury. These are all real reactions that are not uncommon. Some of this emotional pain and suffering can stay with someone for a long time.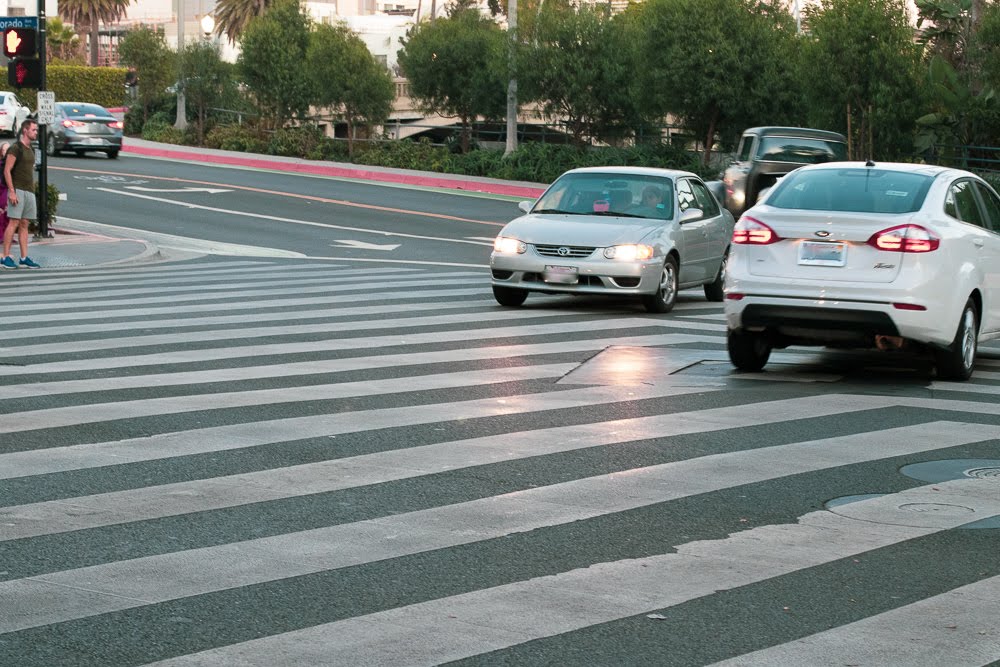 Information About Crosswalks and Pedestrians
Even if there are no markings on the street all intersections are considered crosswalks.
Drivers must use due caution at crosswalks and make sure they do not hit pedestrians.
Drivers must yield for blind persons walking along with a white cane and make sure they let them safely get to the other side. This is also true if they have a service animal.
If at a school crossing with a crossing guard a driver must stop or slow down and take the direction of the crossing guard making sure the road is clear before proceeding.
Pedestrians must stay on the right half side of the crosswalk if possible.
Pedestrians can't cross the street diagonally unless the crosswalk is specifically designed to do so.
When it comes to signals and crossing the street
If the Hand is steady do not cross the street.
Flashing Hand is telling the person to not enter but those already in the crosswalk to continue.
If the Walking Person is flashing this means to go.
Some crosswalks will have time signals counting down the seconds you have in order to walk. Make sure you give yourself enough time to get across the street safely.
Make sure before you do enter a crosswalk you look in all directions and make sure it is safe.
Don't just go without looking because the signal said so.
A reckless driver may be in or approaching the intersection.
Carson City Personal Injury Lawyer
If you were injured in a pedestrian accident in Carson City and are seeking compensation Richard Harris can help.
If you are concerned about the legal costs there are no upfront fees.
We work on a contingency basis and this means that you pay nothing unless we receive financial award for you.
The Law Offices of Richard Harris will try our best to get you a just settlement either through negotiations or going to trial.
Time is of the essence in these cases.
In Nevada a person has 2 years to file a lawsuit on a personal injury case.