Carson City Slip and Fall Accident Lawyer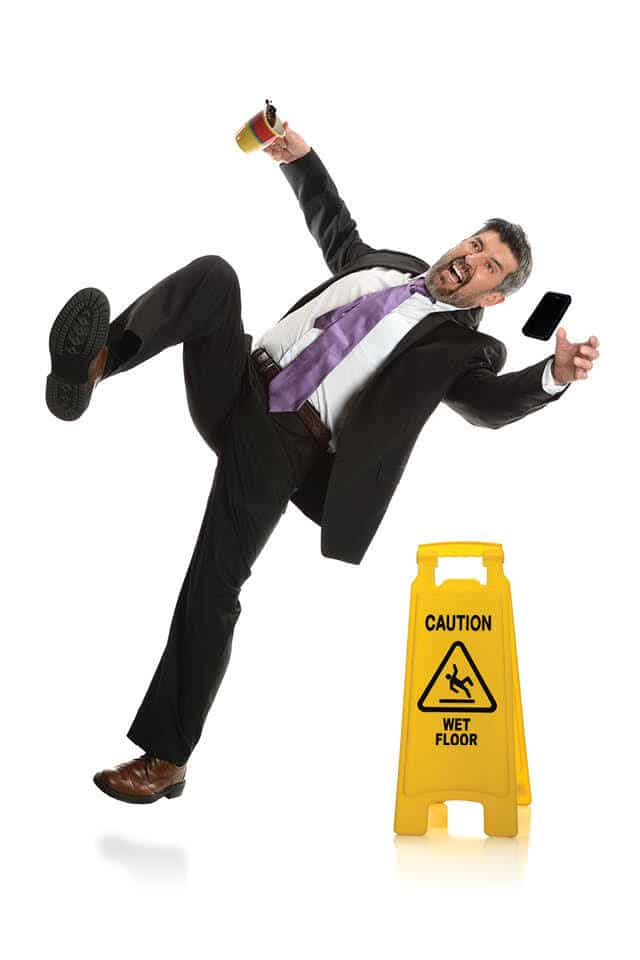 A Slip and fall accident can happen all sorts of ways and sometimes when you least expect it.
A slip and fall accident will often leave a person with injuries
These accidents happen every day in Carson City, Nevada and all across America.
It is one of the most common types of injury accidents.
Big box stores like Walmart Super Center and Home Depot are known to have accidents not only inside the store but also in the parking lot areas.
It can happen in a grocery store, pharmacy or convenient store.
Every once in a while, a customer or employee may have this unfortunate experience.
It can happen when an employee is stocking.
Sometimes a product falls off the shelf and onto the floor where an unsuspecting costumer steps on it.
In all types of business's, stores and restaurants a fall can take place. Accidents at home where a person falls down stairs are not uncommon.
A slip and fall accident can be very expensive.
A person could need hospitalization and may not be able to work because of the injuries.
Long term care may be needed if injuries are serious enough.
Our personal injury attorneys at the Richard Harris Law Firm handle slip and fall accident cases all the time and will fight to get you fairly compensated for your losses, pain and suffering.
Some Slip and Fall Injury Facts
Here are some quick facts posted by the NFSI (National Flooring Safety Institute) of the dangers of slip and fall accidents in the US.
Fatality rates from an accident are about the same for both men and women.
Women have slip and fall accidents more than men.
These accidents are the leading cause of emergency room visits.
Broken bones are the most common injuries from a slip and fall.
Floors and flooring attribute to around 2 million of these injuries every year.
Over 60% of people in nursing homes will have a slip and fall accident.
Falls occur in all business manufacturing and service sectors.
As people get older the chance of a slip and fall accident increases.
Approximately half of the fatalities at home involve a slip and fall accident.
Costs and claims are in the millions and increasing every year,
It is easy to see that a slip and fall accident can lead to serious injury.
If you or a loved one are ever injured in a slip and fall accident in Carson City, NV it is important to have an attorney that specializes in these types of cases.
Richard Harris is the leading personal injury law firm in Nevada.
Call The Best Injury Law Firm
We are not only the largest law firm but the oldest as well.
With over 41 years of experience, we have seen just about every type of case imaginable. Call our offices today for a free consultation.
Slip and fall accidents are dangerous and can change a person's life if severely injured.
It is important for owners to keep up on their property and maintain them.
Properties must be safe from hazards that may lead to an accident.
If they are not then they may be held responsible in a court of law.
A person has every right to file a personal injury lawsuit if they were injured because of negligence.
Some more places an accident can happen are retail outlets, hotels and casinos like the Casino Fandango and the Carson Nugget to name a few.
Here are some common causes of slip and fall accidents in Carson City.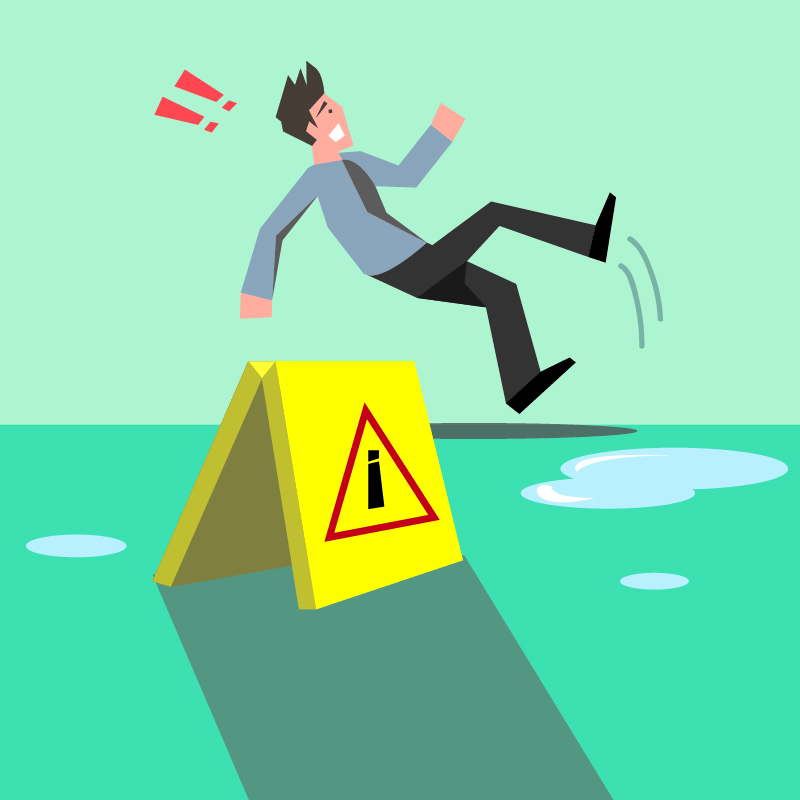 Causes of Slip and Fall Accidents
Wet Floors – This is one of the most common causes of slip and falls. These accidents can be in public spaces like restaurants, AirBnb, and grocery stores as well as in private spaces like your own bathroom or kitchen. A spill can be extremely hazardous when a customer doesn't see it coming. Many of these accidents happen to employees at work moving quickly and not spotting the danger until it is too late. A customer may walk into a bathroom may encounter a slippery floor and take a fall. Every business must take proper precautions and make sure that they are monitoring their property in order to help avoid these types of accidents.
Clutter – Working in a cluttered workspace will increase the risk for a slip and fall. Boxes and items that are in the way on the floor can easily create a dangerous situation to employees and customers. The owner of the building may put safety in the hands of a manager whose job is to make sure the property is safe for everyone. This does not always happen and often safety procedures are not followed thus allowing for the chance of injury.
Stairs – This is one of the most dangerous ways a slip and fall accident can occur. Stepping wrong, slipping or tripping down a set of stairs can come with serious injury. This can also be fatal. A dark staircase with improper lighting is incredibly risky. A spill on the stairs is dangerous. Broken handrails can be a major problem. Property owners must check the stairwells regularly to make sure they are as safe as possible.
There are numerous other ways a slip and fall accident can occur
Lack of signage or barriers
Potholes in parking lots
Weather conditions like rain and ice
Uneven flooring
Rugs or mats that are not properly put down
Grease and oil spills not cleaned up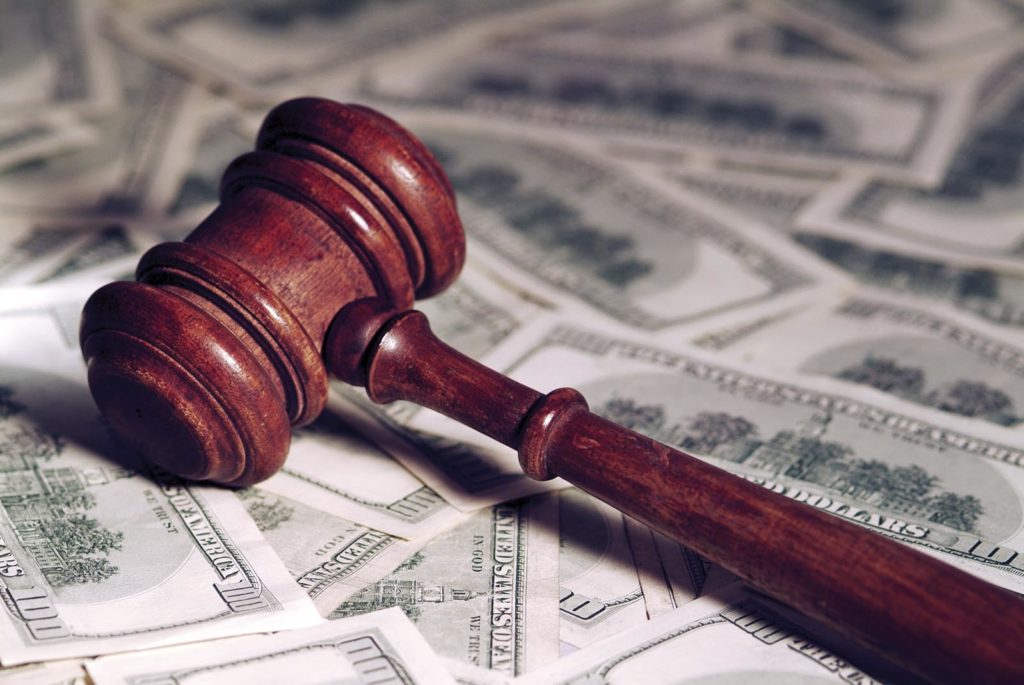 How Richard Harris Can Help?
If you incurred an injury from a slip and fall it is in your best interest to take legal action against the negligent party responsible.
It could be a landowner, homeowner, landlord, employer or business owner.
With injuries it may be impossible for you to go back to work or even do everyday tasks.
Our expert slip and fall injury attorneys will guide you along the way.
We will help you gather all the evidence necessary for your case.
This could be through video, eyewitness testimony, photos, medical records etc.
Richard Harris has won over $1 Billion for our clients over the years.
We have a proven track record in all types of personal injury cases including Carson City slip and fall cases.
There are some things our attorneys will need to prove in order to win your case.
Below are a few of them.
Proving that the property was unsafe or had a defect
The owner was warned of the condition and failed to fix it
The owner was warned and failed to warn the customers, employees and visitors of the condition
The property owner created and knew of the dangerous conditions
3 Common Injuries from a Slip and Fall
Broken Bones – This type of injury is the most common and happens to millions across the country. All types of accidents can cause broken bones and a slip and fall is definitely one of them. Slipping and falling to a hard surface like cement, pavement, tile and wood flooring will do the job. There are many different types of fractures with some needing more care than others. Surgery may be needed and there is always time for the bone to heal. Some of the symptoms to look for if you think you have a broken bone are; swelling, pain, bump in the bone and having a hard time using that particular limb.
Head Injury – Any time a person has a head injury it should always be taken seriously. A slip, trip and fall can clearly result in head trauma. Some of the common symptoms from a head injury include; memory loss, headaches, bleeding and swelling. Traumatic Brain Injury can leave a person with permanent damage. A head injury does not always show the severity right away. It may get worse with time. No matter how minor you may think it is, a trip to the doctor is recommended. It is important to have documentation of the medical visits if you plan on filing a lawsuit.
Spine – The back can get injured in a slip and fall accident. It could be by falling on it the wrong way and twisting or with force hitting the ground. These can be life threatening injuries and demand medical attention immediately. If a back and spinal injury occur it can be costly with ongoing medical treatment. Paralysis is never something any of us ever want to think about but it does happen.
Make sure that if you are ever injured in a slip and fall accident due to the fault of another that you get the legal help that you need.
Richard Harris is here to help you get the compensation you justly deserve.
Call us today!