DoorDash Accident Lawyers
Can we even remember what life was like before Uber, Lyft, and DoorDash?
If you wanted to go somewhere and not drive you had to phone order for a cab, and if you lived in a smaller community they were few and far between.
Sometimes if you lived in a smaller town you might not be able to get a ride at all.
Food was limited to dine in at restaurants, cook at home or go and get take out that you had to pick up.
But DoorDash changed the game of food service delivery.
Especially during the pandemic some restaurants survived on the take out business since they were not able to be open indoors.
People were also able to take delivery left at their front door without any contact.
So generally speaking, DoorDash is a great technology driven company that for the most part provides a great service to the public.
If you are ever injured in an accident with a DoorDash driver (or if you're injured while driving for DoorDash) then call us ASAP.
There is a good chance our traffic camera accident center in Vegas recorded the video footage if you were hit by a DoorDash driver.
Don't Fight DoorDash Alone
If you were a driver and were involved in an accident with a DoorDash driver or a DoorDash driver that was involved in an accident while driving for DoorDash you need to contact Nevada's most experienced DoorDash accident attorneys.
Our lawyers can evaluate your claim and provide you with the legal advice you'll need to move forward with a case against the parties involved in the accident that caused your injuries.
DoorDash is a large tech company with a legal team on speed dial.
Don't try and go up against them without a legal team of your own.
If you were injured in an accident involving DoorDash call the Richard Harris Law firm today for a free consultation.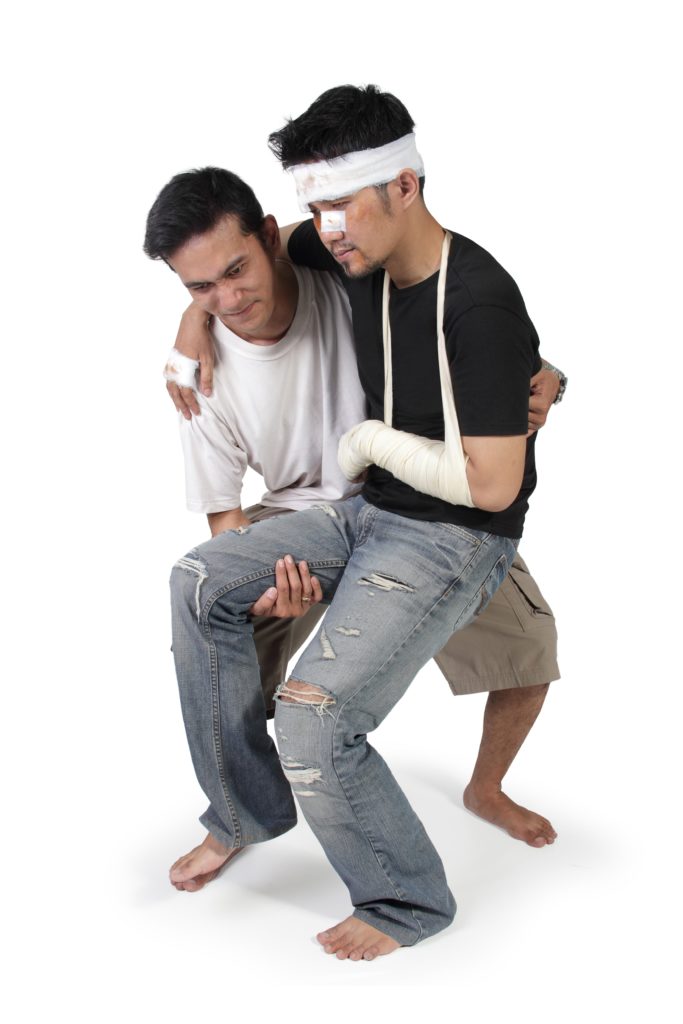 The Injuries From a DoorDash Accident
All accidents are different.
Like the accident itself the injuries sustained in an auto accident can vary.
Injuries can be absolutely nothing, maybe a few bruises to the extreme and even death.
The injuries suffered in an accident depend on many factors including the vehicles involved, the location of the accident, how safely were the victims in the vehicle restrained and how fast the accident victims were going.
Other factors like weather, DUI, construction etc. can also play a role in the outcome of the accident.
Some common car accident injuries:
Back and Neck injuries
Brain Injuries (TBI) Traumatic Brain Injury
Lacerations
Concussions
Scrapes and Bruises
As you can see the variation of injuries in a car accident can run from very minor to serve up to involving the death of a loved one.
If you have been injured in a car accident involving DoorDash or if a loved one has been killed in an accident involving DoorDash call your Nevada DoorDash attorney right away.
You have rights after an accident it doesn't matter if you were working for DoorDash as a driver or were the driver of another vehicle that was hit by a driver for DoorDash you need to call an experienced DoorDash lawyer today.
Other Injuries Sustained from DoorDash Accidents
If you are a DoorDash driver there are many other ways you could be injured on the job. Some of the most common injuries don't involve a car accident at all and happen when you're not in your car.
Some more common injuries include:
Assault and Battery
Robbery and Burglary
Depending on where the injuries occurred, and whether or not the premises were safe when you were attempting to deliver the food items you might be able to recover damages from the property owners.
If you were delivering to an apartment complex for example the owners or property managers have a duty to the renters and guests to keep the area safe.
If you were assaulted at an apartment complex you may be able to recover damages from the owners.
Since DoorDash drivers are independent contractors and not employees, DoorDash will most likely not be held responsible and you will not be able to recover compensation from them.
If however DoorDash is negligent in their care and duty to the general safety of its contractors then they might be held liable for your injuries.
Only an experienced attorney can help you find the at fault party to recover damages from.
Call The Richard Harris Law Firm today for a free consultation.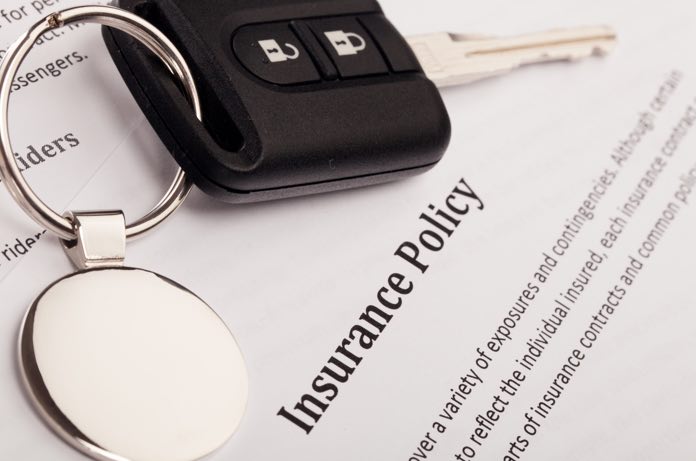 DoorDash Insurance Coverage
DoorDash provides the drivers with $1 million dollars in insurance when and only when they are on the clock for DoorDash.
This insurance in contingent on the drivers personal insurance policy and the coverage only applies after the driver's insurance policy pays out its limit.
The insurance from DoorDash only covers injuries suffered by the DoorDash driver and other parties involved in the incident.
If you are the DoorDash driver and your vehicle is damaged DoorDash might not cover your vehicle repairs.
If you are the accident victim of a DoorDash driver your vehicle might be covered by their insurance.
Since this insurance situation is just for gig or app based workers this area is new and can be very confusing.
The DoorDash website offers an insurance claim section that you can fill out on your own, however we never recommend this as an option.
Before you fill out any paperwork or speak with any insurance agent or a representative from DoorDash after an accident you should speak with an experienced DoorDash accident attorney.
Compensation Available after a DoorDash accident
If you have suffered injuries after an accident with a DoorDash driver or if you were injured as a DoorDash driver you have the same rights to recover damages for the following:
Medical Expenses
Lost Wages – current and future
Punitive Damages
Pain and Suffering
Property Damages
Any compensation that you might receive after an accident or injury depends on many factors.
The severity of the accident or injury, were you a percentage at fault at all in any case, and how much the accident will affect your current and future life.
These are just some of the factors that can affect the outcome of your case.
Always opt to speak with an attorney before you make any decisions about your accident or injuries.
Always seek medical attention first to make sure you are OK.
Call Richard Harris Law Firm For DoorDash Accident
The Richard Harris Law Firm has been Nevada's premier personal injury firm for over 40 years.
Remember there is a statute of limitations in Nevada so don't delay in getting help.
If you need a 2nd opinion or want to consider changing personal injury lawyers then call us today for help.
We have attorney's that are experts in all types of personal injury including DoorDash accidents or injuries.
We offer free consultations and case reviews.
It doesn't matter if you were involved in an incident with a DoorDash driver or you are the DoorDash driver that was involved in an incident we will review your case and give you the likely outcomes so you can decide what's right for you.
We work on a contingency basis, therefore we take no money up front.
We only get compensated if we win your case.
We have an investigative team on staff to gather all the information needed to mount a case for you.
We will fight to get you the settlement you deserve.
We have recovered over a billion dollars for our clients over the years.
We are available 24/7 at our offices in Las Vegas and Reno, Nevada.
If you have been injured in an accident with or as a DoorDash driver call The Richard Harris Law Firm today.
DoorDash History and Gig Economy
DoorDash was founded by students from Stanford University in 2013.
Using the DoorDash app a customer will order what they want from a participating restaurant.
The order is placed at the restaurant and sent to a nearby available driver.
The restaurant prepares and packs up the meal ordered and the driver who accepts the order picks it up from the restaurant and delivers it to the waiting customer at their home or business.
DoorDash has thousands of restaurants from convenience stores to 5 star restaurants.
DoorDash charges the customer a service fee and delivery fee, they also charge the restaurant a percentage of the meal price.
DoorDash also asks for a tip for the drivers, the tip goes directly to the drivers or that's what DoorDash says.
DoorDash provides many with gig jobs as they are called. Usually part time work to make extra money.
But this comes with its own set of issues.
As a gig worker are you employed by DoorDash or are you an independent contractor?
This is a very important distinction when it comes to accidents involving a DoorDash driver or if you are a DoorDash driver that was involved in an accident while driving for DoorDash.