North Las Vegas Slip and Fall Accident Lawyer
There are many ways that a slip and fall accident can happen in North Las Vegas.
They can happen at work or play and tend to occur when a person least expects it.
If there are dangerous conditions present on a property and a person falls and is injured than there could be grounds for a liability claim.
A property owner may be held responsible for injuries if they did not provide a safe environment for guests or workers.
In these situations, it is always a good idea to hire a personal injury attorney.
We are Here to Help
The Richard Harris Law Firm provides legal services to those who have been injured by the fault of another.
We specialize in all types of personal injury cases and this includes slip and fall accidents in N. Las Vegas.
We are here to help you win your case.
This may come through negotiations or in the courts if necessary.
Our lawyers are experienced in these matters and have been protecting our clients' rights in Nevada for decades.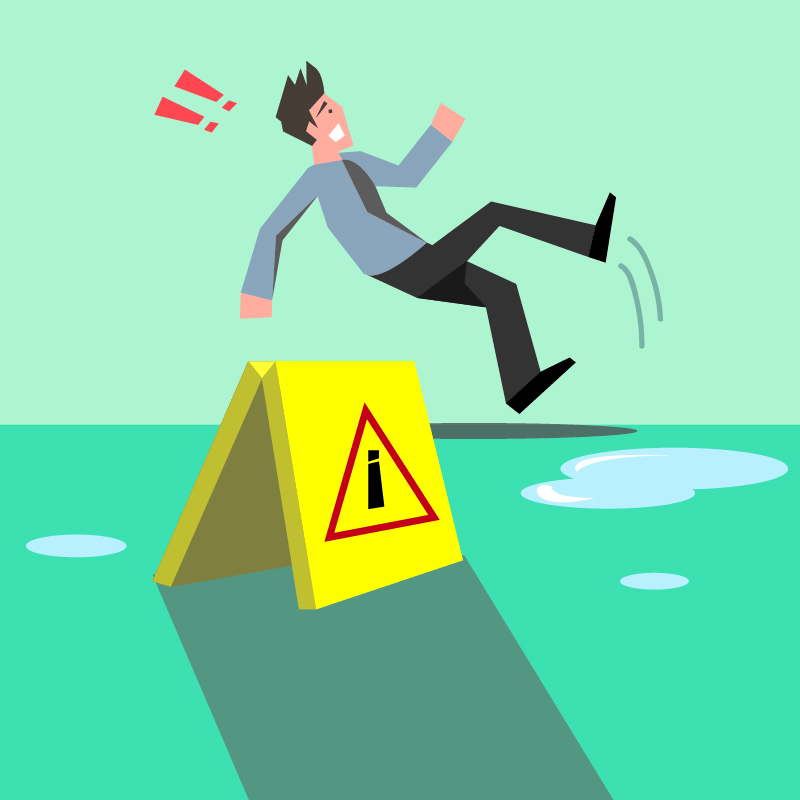 Slip and Fall Accidents Happen
Hotel and Casino – North Las Vegas is no stranger to slip and fall accidents. With local casinos like the Silver Nugget, Jerry's Nugget, Cannery, Bighorn, and Fiesta Rancho there is bound to be someone hitting the floor. This may be the customer falling or poor working conditions where an employee goes down. Either way there could be serious injury that results.
Restaurant – Whether it is a fast-food place or a sit-down restaurant there are plenty of hazards that can increase the risk of a slip and fall. Spills can come in all kinds of ways. There may also be clutter and garbage on the floor that may create a fall. It is the business who has the responsibility to be on the lookout for these dangerous situations and clean them up when they occur. There may be lack of staff or other factors that can contribute to an accident.
Stores – A slip and fall can happen in a grocery, convenient or any retail outlet. It could be at a Walmart, Costco, CVS, or Home Depot in North Las Vegas. The inside of these stores can have items falling off shelves that may get in the isle and take down an unsuspecting customer. Water spills and leaks in a bathroom can create a dangerous floor. Parking lots of all these store types can also have potholes, shopping carts or bad lighting that may cause an accident.
Bottom line if you are injured in a slip and fall on a private or public property, it is highly recommended to seek the help of a knowledgeable and well-respected personal injury attorney.
Richard Harris can help you with all the legal details of your case and give you an excellent chance of getting the compensation you deserve. Call us today!
Slip and Fall Accidents Happen Anywhere
Work – When it comes to work related injuries slip and fall accidents are one of the leading causes of serious injury and death. In a recent National Safety Council (NSC) study over 800 workers have died in falls at work in 2020. Another staggering number is that over 210,000 workers were injured on the job and needed time off to recover.
Some industries like the construction business have a higher risk for serious injury but all types of jobs have risks for damage as well. There are many ways for employees to stay safe on a job that can reduce the risk of serious injury.
Look out for potential hazards when on the job. Use ladders carefully and put them on level, solid ground when using them. Use the proper tools and equipment for the job at hand. All these things can help to reduce the risk of falling.
Home – Doing home repairs can be risky if using ladders or getting up on a roof. It is important to always clear the area you are working on before starting a job.
Make sure that wet floors are mopped up and proper shoes are worn to help avoid slipping. The older a person is the more dangerous working on these home projects becomes. Just changing a light bulb or putting a battery in a smoke alarm at home can be dangerous, so be careful.
How Can Richard Harris Help!
Richard Harris will investigate the circumstances that led to your slip and fall injury.
If it is determined that the accident was caused by someone else's fault than we will find out who is liable.
A slip and fall accident can leave a person seriously hurt, even slipping in a beauty salon can leave a lasting injury.
Sometimes an injury will take a person away from work for a while until they heal or in some cases the person may be permanently disabled.
Call us Today For Free Consultation
A personal injury lawsuit may be able to be filed against a person, company or institution that is responsible for the injuries.
There is a standard of safety that all businesses and workplaces must meet for their customers and employees.
If it can be proven that negligence was the reason for being injured than we will do our best to get you compensated for damages.
Richard Harris has won over $1 Billion for clients in Nevada.
We have over 40 years of experience in these types of cases making us the oldest personal injury law firm in the state.
Slip and Fall Facts
The CDC has compiled some important information for all of us to think about when it comes to slip and fall accidents.
Every year millions of people 65 and older will take a fall.
Every year billions of dollars are spent on slip and fall accidents in the US.
1 out of 5 will have a serious injury from a fall such as a broken bone, concussion etc.
Hip fractures hospitalize over 300,000 a year.
The most common cause of a Traumatic Brain Injury is from a fall.
Injuries from falls affect a person's day to day life and mobility.
Lower body weakness and vitamin deficiency are a big cause of falls.
Rugs, uneven steps, and clutter are all main causes of slip and falls.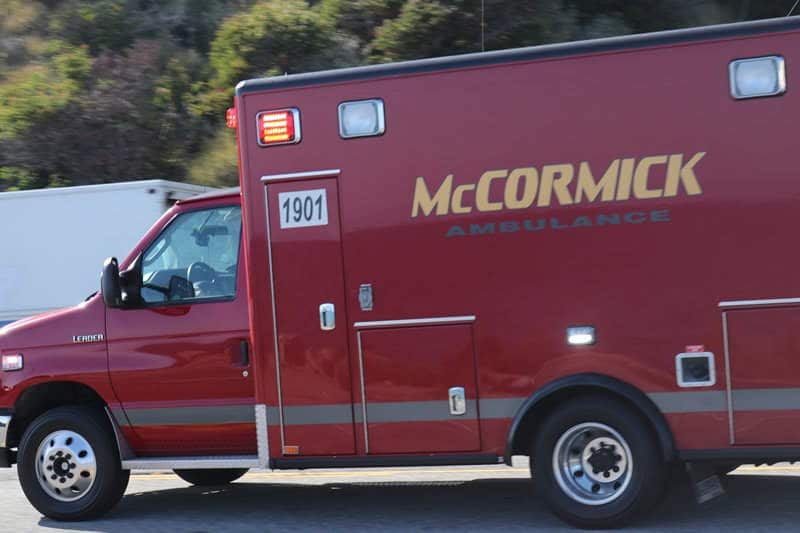 Injuries From Slip and Fall Accidents
Head Injury – Traumatic Brain Injury from a slip and fall is the result of the head being hit and jarring the brain. Falling and cracking the head on a wet tile floor in a hotel, restaurant or casino can cause serious injury to a person. Falling off a ladder can even do more damage. If the head is injured it could result in permanent brain damage. This can be life changing and long-term medical care needed. Best case scenario is that the injury is mild and a full recovery is made.
Spinal Injury – Suffering a back injury can lead to long term care if serious. Falling and injuring the back can cause loss of feeling in limbs. This can cause a person to be paralyzed. Spinal injuries can heal if not too serious but they may still need time and medical attention in the form of rehabilitation to be fully healthy. If you have ever had a back injury then you know the sharp pain and suffering that comes from it. This is true even if it is minor. Injured vertebrae may cause a person to need pain killers and this could lead to other problems down the road.
Broken Bones – This is common in a slip and fall accident especially when an older person hits the deck. All bones are vulnerable to injury including the legs, arms, ribs, wrists, collarbone, hips etc. With bone breaks there is always time to heal. A break may also require surgery. All this is not good for working and loss of work will be inevitable.
Cuts and Bruises – Lacerations can come with infection and time to heal as well. Medical attention is necessary to make sure that there are no further complications. If you fall on a sharp object there may be an open wound and blood loss. Stitches may be required and this may lead to permanent scarring.
Our expert slip and fall attorneys will go to work on your case while you focus on getting healed up.
An injury is nothing anyone wants to deal with and it can put a person's life out of whack.
It is important to make sure that you are properly represented when it comes to insurance companies and the courts.
Having a personal injury attorney that specializes in slip and fall accidents in North Las Vegas will give you your best chance at receiving the payout for your losses.
The Law Offices of Richard Harris work on a contingency basis.
This means that there is no out of pocket expense and we do not get paid until we win your case. Call us today for your free consultation.