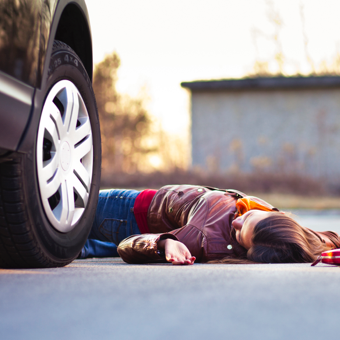 North Las Vegas Pedestrian Accident Lawyer
Pedestrian accidents in the state of Nevada are on the rise. According to the Governors Highway Safety Association (GHSA) there were over 60 fatalities in 2019 and the numbers for 2021 even higher.
Pedestrian safety has always been a major issue in North Las Vegas and all of Clark County.
More data from the State Highway Safety Offices (SHSO) projects that over 6700 pedestrians were killed in accidents in 2020.
Once again, these numbers are on the rise statewide and nationwide throughout America.
If you are injured as a pedestrian it's crucial that you hire a top North Las Vegas pedestrian accident law firm like Richard Harris.
North Las Vegas weather can get pretty hot in the summer and chilly in the winter.
There are however many months that residents and visitors may find themselves enjoying the outdoors.
Pedestrian activities like jogging and walking are not unusual during many months of the year and getting hit by an Uber, UPS truck, or even a motorcyclist can be deadly.
North Las Vegas has some high traffic areas where pedestrians and motor vehicles will interact.
Some of these locations include; The Aliante Casino Hotel Spa, Craig Ranch Regional Park, Jerry's Nugget Casino, Silver Nugget and Event Center and Broadacres Marketplace.
These locations have lots of pedestrians and parking lots full of cars.
This is especially true when there are large conventions taking place.
The Las Vegas Motor Speedway is right on the edge of North Las Vegas and can put on enormous events with cars and foot traffic.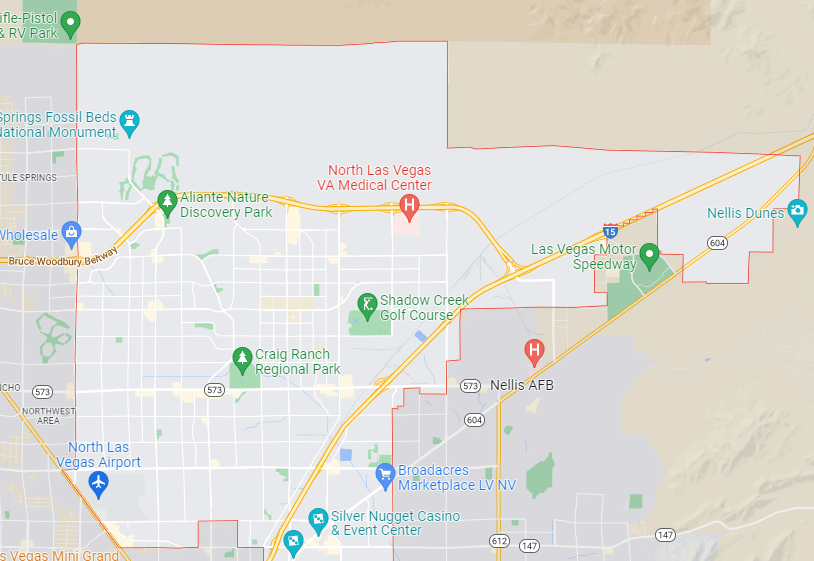 Dangerous Streets for Pedestrians in North Las Vegas
A pedestrian in North Las Vegas should always be alert especially when crossing some of the more dangerous intersections.
When motorists and pedestrians have to share the same road, the disadvantage goes to the pedestrian.
There are many strip malls, restaurants, casinos and big box stores like Walmart in North Las Vegas where a pedestrian is at high risk.
Cheyenne Ave. and Civic Center Drive
Centennial Pkwy and Losee Rd.
Losee Rd and Washburn Rd.
Pecos Rd and Tropical Pkwy
Jones Blvd. and Craig Rd
Pedestrians at school crosswalks can sometimes be really dangerous.
Have you ever been driving and a negligent driver doesn't realize they are entering a school zone?
This can really get scary if those crossing are not aware.
There are many schools throughout the North Las Vegas community so drive safely.
A pedestrian accident can be very traumatic.
Often in these accidents a pedestrian can hit the hood of a car and off the windshield. Many pedestrian accidents happen at night.
It is important to increase your visibility when walking around North Las Vegas.
It is recommended that you bring a flashlight with you and wear reflective clothing if possible.
Richard Harris and his team of legal experts has over 40 years of experience in personal injury cases in Nevada.
If you've been injured in a pedestrian accident in North Las Vegas call today.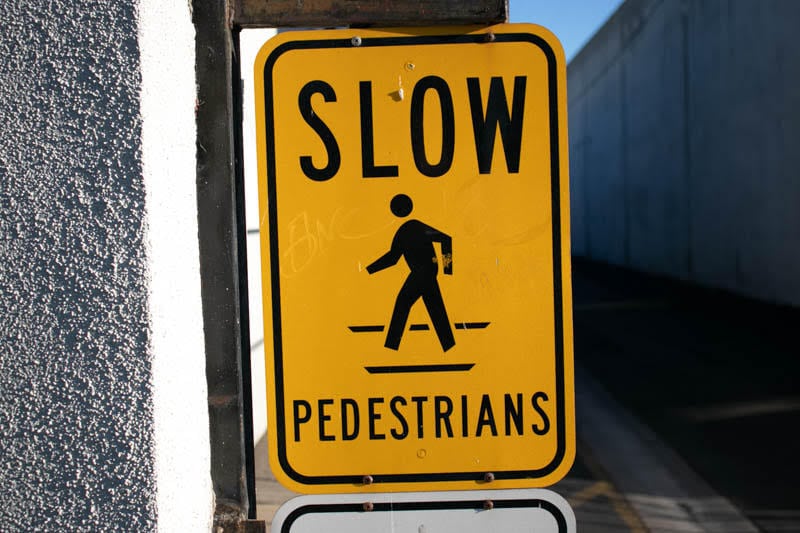 5 Reasons for a Pedestrian Accident in North Las Vegas
Pedestrians depend on the drivers around them to be paying attention and obey the rules of the roads.
If you are hit as a pedestrian you'll want to hire a great lawyer (even if you were jaywalking) so you can find out what your highest settlement could be worth.
When this is not the case a pedestrian can be very vulnerable and seriously injured or in worst case scenarios killed.
Impaired Driver – A driver operating a vehicle under the influence is a danger to everyone on the road. Even more so if a pedestrian is involved. DUI is one of the leaders in traffic accidents with pedestrians. Whether it is alcohol, marijuana or pharmaceuticals the end result can be fatal for a pedestrian.
Phone – Most of us are guilty when it comes to driving distracted by our phone. The cell phone has become the center of most people's lives. It is all day and even some take it right into the bedroom before they sleep at night. It has music, maps, texting, talking, video features and so much more to distract us. When driving it can become a serious danger and is the cause of all types of traffic accidents including pedestrian accidents.
Speeding – Driving too fast makes it hard on a pedestrian if they need to react. A car can accelerate and leave a pedestrian between a rock and a hard place. This is especially true at a crosswalk if a speeding vehicle approaches. Drivers need to slow down when approaching an intersection and red light and avoid a pedestrian accident.
Jaywalking – This is a violation in Nevada and is very dangerous when a pedestrian crosses the road at a place where there is no designated crosswalk. By trying to save a little time and energy it is not worth it in the end to put oneself in extra danger. Pedestrians should never do this. All it takes is a trip or a slip and fall and a car can be right there to cause a terrible pedestrian accident. You see this near stop sign accidents.
Darkness – When a road is dark or not well lit it is hard to see a pedestrian. Whether you are crossing the street or out for a jog it is important to make sure the vehicle sees you and is aware of your intentions. Not only a dark street but dark clothing makes it very hard to see a person at night. When a car does finally see you, it could be too late.
A car accident with a pedestrian is likely to have injuries.
Pedestrian accidents happens more than you think and can be very disruptive to a person's life.
Some victims will need time to heal physical and emotional wounds.
Hospital expenses and doctors' visits all cost money.
Richard Harris handles pedestrian accidents in North Las Vegas and is here for you!
Important Pedestrian Laws in North Las Vegas
There are a whole lot of laws on the books in Nevada when it comes to pedestrians.
If followed the streets are much safer for everyone.
Due Care of Drivers – A motorist must take every precaution necessary to avoid hitting a pedestrian on the road. This includes honking at the person and looking out for those that may be confused or any children in the road.
Crosswalk Use When Required – Basically this means that a pedestrian needs to only cross at a designated area. Jaywalking can be deadly and accidents happen all the time from not adhering to this law.
Right Half of Crosswalks – If possible, pedestrians crossing at a crosswalk should use the right half when going across the street.
Sidewalk Use Required – If there is a sidewalk available a pedestrian should use it and stay off the street.
Blind Person – A pedestrian who is blind or partially blind should be the only person to have a walking stick or cane that is white or red tipped on any public road or street.
These are just a few of the safety rules to help make the world a safer place for pedestrians and help cut down on accidents with motor vehicles.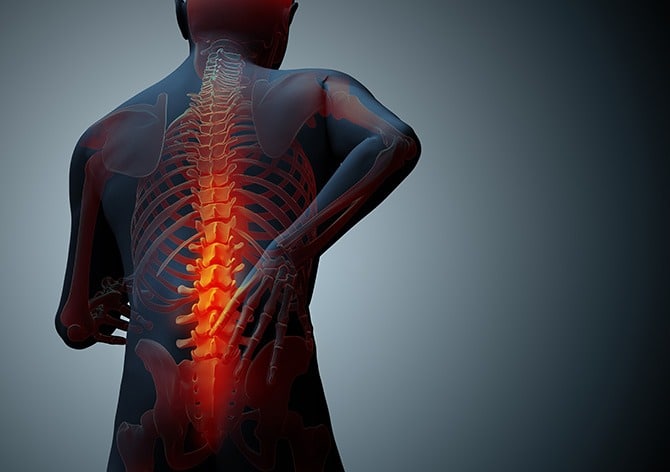 Injuries In a Pedestrian Accident
The Law Offices of Richard Harris have seen just about every type of injury from a pedestrian accident.
It is important to get a personal injury lawyer in these cases if you or a loved one are ever injured.
Contusions – Soft tissue injuries like cuts and scrapes are common. The road can rip and tear up the skin of a victim. Any time a person goes down or slides across the pavement skin damage will occur. This can cause bleeding and can take time when healing. If not properly cared for can cause infection.
Broken bones – Arms and legs can fracture when hit by the force of a moving vehicle. More serious breaks in the pelvic bone or back can really be painful and lead to surgery and a long recovery.
Head – When a car hits a pedestrian the head can move rapidly back and the person can hit it on the pavement or on the vehicle. The skull on the street can cause concussions and brain damage in extreme situations. Traumatic Brain Injury (TBI) is always possible and a person could have long term affects from this type of head injury.
Spine Injury – When a pedestrian has a spine injury it can lead to paralysis. Depending on how bad and where the injury takes place can make a big difference. The loss of movement in parts of the body is lifechanging and may require long term care.
Chest and Abdominal – It is easy to see why this could occur. The stomach and chest are right in the sweet spot of an oncoming car. Broken ribs and torn abdominal muscles are quite common.
So many pedestrians these days are walking around with their earbuds in listening to music and cut off from the sounds of the street.
It is important to stay in the present out there on the road and don't become another statistic.
Remember a pedestrian injury can occur not only with motor vehicles but with a bicycle rider speeding by as well.
It is important to always be aware of all types of dangers around you as a pedestrian.