North Las Vegas Bike Accident Lawyer
North Las Vegas Nevada is known for its wide-open spaces in a desert oasis.
Bicycle riders can enjoy the fresh air and trails throughout the neighborhoods like –
Aliante, Craig Ranch and Valley Vista.
When a bicyclist shares the road with much larger cars and trucks accidents sometimes occur and serious injury can result from a collision.
In some cases, a cyclist can swerve to avoid a moving vehicle and crash into a street sign, bus stop or just fall from the bike to the pavement or gravel.
This is why a bicycle rider must always have presence of mind with everything that is going on around in order to avoid these types of situations.
Sometimes it is impossible to avoid an accident when a motorist comes out of nowhere.
A driver can be distracted and not paying attention which is dangerous to a cyclist.
Population is on the rise in Nevada and North Las Vegas is no exception.
With new commercial construction and housing comes more traffic and accidents.
In a recent report population has risen to an estimated 250,000 residents making it the 4th largest city in Nevada.
Many of the resident's work in Las Vegas either downtown or on the strip and commute everyday making rush hour the most dangerous time for an accident to take place.
Bicycle accidents can happen at intersections and in the bike lane when an unsuspecting rider is hit while sharing the road.
As a motorist driving along the road bicyclists tend to be harder to see than a car or truck.
Some of the most dangerous roads for bike riders in North Las Vegas include:
Craig Road
Lone Mountain Road
Cheyenne Road
Alexander Road
Ann Road
These busy roads intersect with roads like MLK Boulevard and Commerce Street.
Bike riders must also be aware of the dangers of riding through residential neighborhoods as well.
Bicycle riders that enjoy trail riding are in luck in North Las Vegas.
There are trails of all levels and for all ages throughout the city.
The Bonanza Trail is an excellent 5-mile ride and the Upper and Lower Las Vegas Wash Trails are nearby with miles of great fun and adventure to enjoy.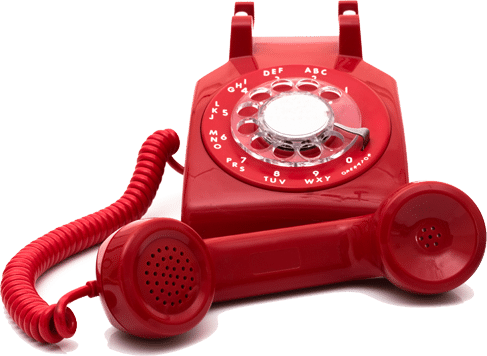 Call a North Las Vegas Bicycle Attorney
All this bike riding sounds like a great way to exercise, burn some calories and commute to work.
It is also a positive way to be part of the green movement as well.
Remember to be aware of the statute of limitations in Nevada for personal injury accidents.
This allows a concerned citizen to lower carbon emissions by minimizing their global footprint.
The reality is that if you ever do get in a bike accident with a vehicle the chance of injury is pretty high.
Now this injury can be minor but if you are really hurt in a North Las Vegas bicycle accident then it is best you seek a personal injury attorney that specializes in bicycle accidents like Richard Harris.
Our law firm has served the Las Vegas Valley for over 40 years and know these types of accidents inside and out.
We have helped over 100,000 clients and recovered over $1 Billion.
With Richard Harris the first consultation is free and available 24/7.
The compensation you deserve is a phone call away.

Causes For Bike Accidents in North Las Vegas
There are so many reasons for a cyclist to find himself in an accident these days.
Drivers are negligent and if they hit a bicyclist the result can lead to a visit to the hospital.
If their lucky with just scrapes and bruises.
Distracted Driving – This comes in all forms and includes: texting, eating, talking, looking in the mirror, drinking etc. Bicyclists are not as obvious to see and if the driver is not paying attention an accident can occur out of nowhere.
Speeding – Whenever a motorist is speeding the chance of an accident of any type increases. The chance of a serious injury also increases. This leads to running red lights.
Inclement Weather – Bad weather can make for poor visibility and slippery roads. It can also create a lot of danger to the cyclist who is sharing the road with motorists.
Improper Turns – If you've noticed a bike lane runs alongside to the right of a car lane on most streets. If a motorist decides to turn right and doesn't see the cyclist traveling next to them than a crash will most likely happen.
Door Opening – As a bike rider you must be aware of drivers getting out of their cars. An unsuspecting rider can find themselves flying off their bikes if they run into an opened car door. Often a motorist will fling their door open without realizing a cyclist is approaching. Ouch!
What Is a North Las Vegas Bicycle Accident Worth
A bike accident in North Las Vegas can come with some setbacks.
If you have a lawyer and want a 2nd opinion you can call us.
A serious injury can have devasting affects.
Broken bones or trauma to the head can have everlasting consequences.
Time spent in recovery can be detrimental to your employment.
Now insurance companies like AAA will try their best to pay out as little as possible when it comes to a claim.
This is why the Richard Harris Law Firm is so valuable.
They know what is the best way to deal with these insurance companies and help get you the payout you deserve.
There are many different factors that will determine the amount of compensation an injury victim in a bicycle accident will receive.
The insurance companies often have a formula to calculate the value of the claim.
Some of these calculations will involve things like:
The type of injury
The severity of injury
The hospital bills
Loss of work
Pain and Suffering
Because every claim has different circumstances it is best to have a personal injury attorney that understands where the State Farm types are coming from in order to get you a fair settlement.
Injuries from a Bicycle Accident in North Las Vegas
Head injury – Anytime a bicyclist hits their head there is a good chance for an injury. It is crucial that anytime you go for a ride on a bike that you wear a helmet. This is a must and the only way to protect the head if a crash with a motorist occurs.
Broken bones – If a cyclist is hit by a vehicle the possibility of bone breaks and fractures is always there. All bones are in play when it comes to a crash. Arms if a cyclist falls and tries to brace themselves. Legs are always exposed if the rider is hit by the car. Anytime a rider is thrown from the bike anything can happen.
Neck and Spine – The neck and spinal area can be injured and this can have long term issues. Anytime a spine is injured paralysis and trauma can happen. When these parts of the body get injured badly the chance of a long recovery and long-term care increases.
Road Rash – This injury type can really cause a lot of pain and suffering. This could leave a person with permanent scarring. Bleeding and soft tissue traumas can take time to heal. It is important to get the proper medical attention in order to prevent these wounds from infection.
Wrongful Death – A negligent act of another person that results in a person's death is what this refers to.
If you or a loved one have been injured in a North Las Vegas bicycle accident due to the negligence of another The Law Offices of Richard Harris can help.
Pick up the phone a give us a call.
Quick Tips for Bicycle Safety
There are many things a bicycle rider in North Las Vegas can do in order to help prevent an accident.
There are also ways to protect yourself as a cyclist if you are in an accident.
In 2019 over 850 bicyclists were killed in the US.
Be safe out there and think about these tips when you go for a ride.
Wear a Helmet – The #1 way to protect your skull and help minimize any injury to the head. This is a must and should be worn at all times. Make sure the helmet is properly fitted and a reputable brand.
Think Bright – Wear bright color clothes when riding. Clothes with reflective material can make it much easier for an automobile driver to see you, especially at night.
Know the Rules – This goes for everyone. In order for bicycle riders and motor vehicles to coexist on the same streets it is of utmost importance to understand the rules of the road.
Be Aware of Parked Cars – As discussed earlier this type of accident can be really damaging. Try and give yourself enough room to get by a parked car if they happen to swing their door open out of nowhere.
Ride in Same Direction – Always go with the flow of the traffic. Never go in opposite direction head on into traffic. Use the bike lane if possible.