Boulder City Pedestrian Accident Lawyer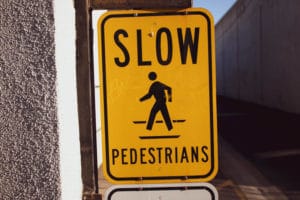 Boulder City in Clark County, Nevada is a fun place for tourists and locals alike.
This beautiful wild west small town of around 15,000 residents has a lot to offer.
With the Hoover Dam and Lake Meade close by it gets a lot of traffic throughout the year.
There are also great shops, restaurants and golf courses for all to enjoy.
There are also city pools, tennis courts, parks and athletic fields.
Whenever pedestrians share the roads and intersections with motor vehicles it is important for everyone to be aware of the danger.
When a pedestrian accident does occur the chance of injury is high.
A person with skin and bones is no match for a 2-ton vehicle when they collide.
Often a pedestrian accident with a vehicle is caused by a motorist not seeing or paying attention to the pedestrian.
Pedestrian Accident Law Firm Can Help
If you find yourself in a pedestrian accident and are injured by the fault of another than it is important that you get a personal injury lawyer.
The Richard Harris Law Firm are experts in pedestrian injury accidents in Boulder City, NV.
We have serviced clients for over 40 + years in the state of Nevada.
Boulder City is one of the only 2 cities in Nevada that does not have gambling.
You definitely don't want to take the risk of not having an expert pedestrian attorney on your side.
We can help you get the compensation that you deserve for your pain and suffering.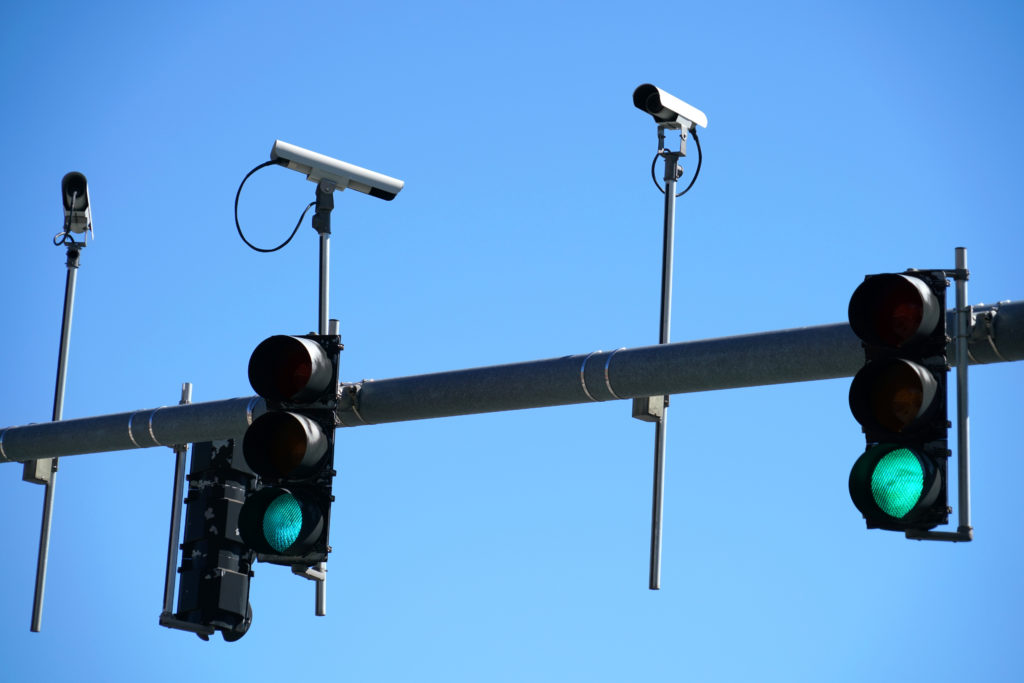 Boulder City Roads With Pedestrian Traffic
Adams Boulevard and Darlene Way
Adams Boulevard and Avenue G
Adams Boulevard and Georgia Avenue
California Avenue and Arizona Street
Adams Boulevard is one of the hotspots for pedestrian activity.
With the Boulder City Public Library, Adams Boulevard Community Park and Garrett Junior High School in the area foot traffic can be busy.
Wherever there are schools there will be pedestrians coming and going throughout the day. School zones need to be respected and safety must come first.
In the downtown area Boulder City Hall will see a lot of foot traffic and the Boulder City Historic District will get busy as well.
Hotels and restaurants are popular all year around.
Other busy streets for pedestrians consist of Avenue B, Nevada Way and Wyoming Street.
Pedestrians need to be on the lookout when enjoying the area.
Cars and trucks will hopefully be aware of the tourists and local pedestrians and slow down allowing for a safe road.
This is not always the case and a pedestrian accident in Boulder City can occur and does unfortunately on occasion.
According to The National Highway Traffic Safety Administration (NHTSA) there are thousands of pedestrian deaths from traffic accidents every year.
The statistics are overwhelming and unacceptable.
A pedestrian is considered a person that is running, walking, jogging, hiking, standing or even lying down.
When a pedestrian is hit by a motorist the results can be damaging and too often deadly.
Reasons For Pedestrian Accident in Boulder City
Driving Distracted – If a motorist is driving not paying attention a pedestrian accident can happen. Talking, texting, eating, drinking and day dreaming is dangerous when sharing the road with other vehicles and pedestrians. If you miss the school zone sign or come into an area where pedestrians are crossing the street and not paying attention the chance for an accident will increase. A pedestrian may be difficult to see even when a driver is paying attention. This is especially true at night.
Not Obeying Rules – It is important for motorists to obey the rules of the road at all times. When there are pedestrians involved it is even more crucial. Speeding, running red lights and stop signs can all have dangerous results and are often the cause of a pedestrian accident.
Backing Up – It can be dangerous when a motorist is pulling out of a parking space where pedestrians are walking around. Backing up without seeing the person behind the vehicle can cause a pedestrian injury. Imagine rolling your tires over the foot of a pedestrian. Ouch. Be careful when backing out of a parking lot or space and always check for pedestrians walking near the car.
Weather Conditions – Bad weather like rain or fog can limit a driver's visibility. The importance of being extra safe when there is inclement weather is important. A driver should slow down and give themselves time to stop on a wet road and proceed with caution. Approaching intersections cautiously and letting pedestrians get across the street safely can make the difference.
Drugs and Alcohol – It is incredibly frustrating that we as a society will still endanger the lives of those around us by continuing to drive intoxicated. The penalties are high if a person was to get a DUI. Slow reflexes, lack of awareness and making bad decisions while drunk or high can be fatal. On the other hand, pedestrians should also be careful when walking around sharing the road with large and heavy vehicles while intoxicated. Some of these accidents are the fault of the pedestrian.
How Much Does Richard Harris Law Firm Charge
As your personal injury attorney Richard Harris Law Firm will charge no fees unless we win your case.
Richard Harris works on a contingency fee basis.
A pedestrian injury accident can cause a lot of stress.
Doctors, insurance companies, lawyers and court filings can all be complicated.
Let us help if you were hit at a Costco, a stop sign, red light, parking lot, casino driveway, or even a major road by a Lyft driver.
When it comes to the insurance companies let us handle all communications.
Our expert attorneys will negotiate a fair settlement or in some cases go to court for you if necessary.
Call Us Today for a Free Consultation!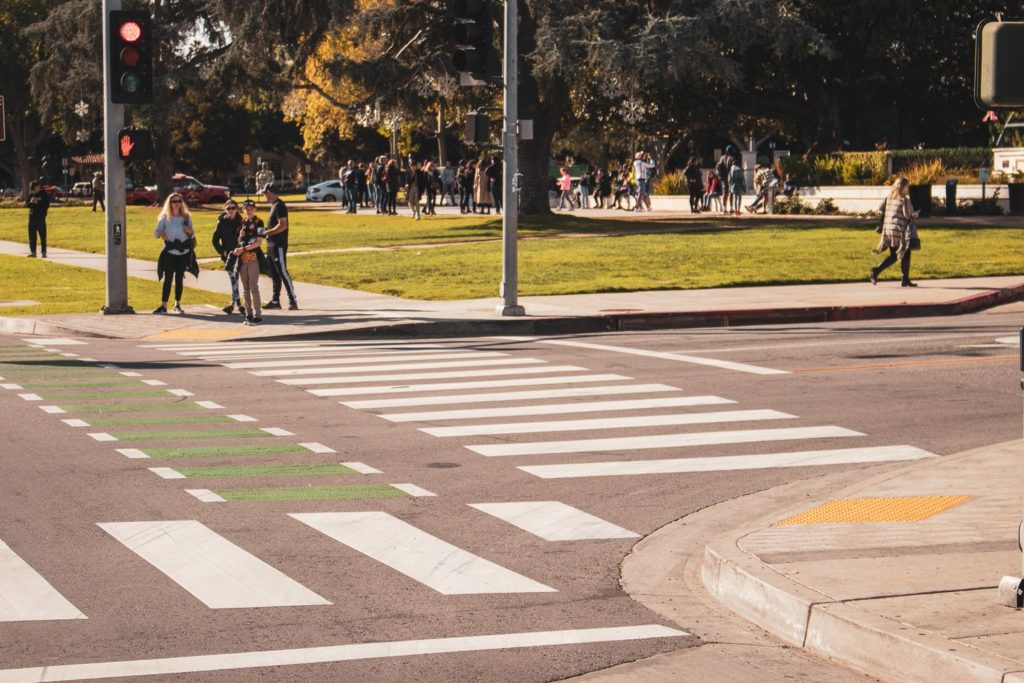 Safety Tips for Pedestrians Boulder City
Everyone will be a pedestrian at some point or another.
Whether out for a jog or walking around.
Crossing intersections is always a place for heightened awareness for everyone.
It is important for every community that pedestrians and drivers both safely interact with one another.
Driver Tips
Always be on the lookout for pedestrians
Drive the speed limit
Slow down when approaching an intersection
Yield to pedestrians in crosswalks
Give pedestrians plenty of time to get to other side of the street
Use extra caution at night and when weather is bad
Pedestrian Tips
Obey the rules, signals and signs when crossing
If available stay on the sidewalks
Look in all directions for cars and other vehicles when crossing the street
Anticipate cars pulling in and out of driveways and parking lots
Avoid walking around intoxicated
Wear bright and reflective clothes especially at night
These are just some tips that can make a big difference in helping to avoid a pedestrian accident in Boulder City.
Be on the lookout for each other because a collision between man and machine is no good.
Injuries from a pedestrian accident can be wide ranging.
Hopefully it is not very serious but in some cases a pedestrian can have long term issues and injuries can take some time to heal.
Injuries from a Pedestrian Accident
Head Injury – A pedestrian does not usually walk around with a helmet or any protective gear for that matter. A head injury can be serious if the pedestrian hits their head on the ground or an automobile. Traumatic Brain Injury can lead to a life time of care. Dizziness, concussions, memory loss and headaches can be damaging.
Broken Bones – The impact of a vehicle hitting a pedestrian can cause bone breaks from head to toe. Skull and facial bones like the nose and orbital bones can be painful breaks. Collarbone, ribs, arms, legs, knees and feet are all at risk whenever a car or motorist comes in contact with a pedestrian. Surgery, casts and crutches can all lead to a person needing time to recover and heal. With these breaks there could be loss of work and income along with a number of doctor visits.
Soft Tissue – Lacerations, sprains, cuts, bruises etc. can lead to severe pain. There can be scarring and long-term problems that will affect a person. Healing these wounds can take time and medical attention is necessary to avoid infections. Dislocations are also a type of soft tissue injury that is problematic.
Spine Injury – These injury types are always scary. The chance of long-term paralysis and death are real when the spine is injured. If damage is severe to a person's nerves along the spinal cord permanent problems to a victim can remain long after the accident. Therapy and retraining of the central nervous system can take time to heal. There are many things like electrical stimulation and other rehabilitation techniques that can help with restoring a person's muscle movement and coordination. These all take time and money and are challenging.
And of course we see amputations from time to time after a really bad pedestrian accident. Be careful whenever you are walking no matter if it's day or night.