Most Dangerous Roads and Intersections in Nevada 
Every city or state has roads and intersections that are considered the most dangerous for accidents Nevada is not different.
Nevada has many roads that are considered dangerous either because they are so crowded like the Strip or in some cases they are so isolated like certain areas of interstate 15.
Nevada has an average of 300 auto accident fatalities per year.
Since Nevada is a growing state these numbers should only increase as time goes on.
The population has exploded in Nevada from 2 million in 2008 to over 3 million currently.
There are many reasons Nevada's population is exploding.
For example, a lot of people from California are moving to Nevada to take advantage of the lower cost of living and the tax breaks.
When the population explodes so does urban sprawl and construction and that takes a toll on traffic.
So if you notice that certain areas or intersections have become busier or more prone to car accidents you are right for concern because it's just getting busier.

The Las Vegas Strip 
Anyone who has lived in Las Vegas for a long time remembers when Las Vegas Blvd ( The Strip) was a two lane road or even a dirt road, can you imagine?
Now The Strip is huge and the construction continues as do many pedestrian accidents.
I was recently in Downtown Vegas on Fremont St. and at the intersection of Las Vegas Blvd, they are now building that part of The Strip too.
Las Vegas Boulevard is continuously getting bigger and making more room for more cars, and with more traffic comes more accidents.
The Vegsa Strip can also be confusing because of the in and outs of all the hotels and as anyone who has lived there knows, they are difficult to navigate and understand as a local.
So can you imagine for someone who has never driven in Las Vegas before.
I for one still have a hard time finding the entrances of some of the bigger hotels.
Aria for example, can someone please tell how you get to the valet, still not sure and its been open for over 10 years.
There are also many distractions on the driver's side to distract drivers like street performers who dress up in wild costumes to take photos with the tourist.
There are all the lights and signs and let's not forget the thousands of people walking up and down the strip at any given time.
There have been many accidents on the strip as well as shootings, casino accidents, fires, hit and runs, etc.
These are all just another day on the Las Vegas Strip. 
Interstate 15 
If you are going to Las Vegas from central California then you have probably taken the 15 freeway because we all know the Bullet Train isn't coming anytime soon,.
Everyone in California and Nevada knows what I'm talking about.
So in the meantime since we have no train most people drive and take the 15 freeway.
But have you ever driven home to California on a holiday weekend like Memorial Day or Labor Day and spent 7 or 8 hours in traffic?
This is actually a real thing and it happens when all the California visitors leave at the same time to try and get home after a holiday weekend.
Since there are stretches of the 15 that are desolate and miles without a town or a gas station people tend to get tired and fall asleep.
Since the 15 is a freeway across the country, many long haul truckers use this route and are on the road with all other cars.
There are also several passes just between California and Nevada that can be dangerous when the weather is bad.
It can also snow on the 15 in the higher elevations even if it's hot in Vegas there can be snow in the passes.
All of these factors are some of the reasons that Interstate 15 is considered so dangerous for drivers in the Las Vegas area.
Tropicana Blvd
Tropicana is one of the first major intersections you arrive at when you arrive in Vegas.
Tropicana is one of the older intersections of the area and connects to The Vegas Strip and to the I 15.
Where Tropicana connects to the 15 the intersection is dangerous because there is a truck stop there for the long haul truckers so they stop there regularly.
There are also a row of not the nicest hotels in town and alot of prostitution since there is a truck stop.
All these things can cause drivers distractions and that leads to more accidents at certain intersections like Tropicana and the 15.
Since Tropicana is the first major stop off the 15 and the first stop before you hit the busy part of the strip, a lot of people also stop there for gas or to grab something to eat before continuing on their trip.
All of these things can create a very dangerous intersection.
These are just a few of the most dangerous intersections in Las Vegas and that's just the tip of the iceberg.
Other dangerous intersections in Vegas include – 
Boulder Highway and Nellis
Flamingo Road and Pecos Road
More dangerous roads in Nevada –
U.S. Highway 93
U.S. Highway 50
Mount Rose Highway
If you have been injured in an accident call Richard Harris today we are Nevada's most experienced personal injury attorney.
Avoiding Accidents on Dangerous Roads in Las Vegas
There are many things you can do to avoid accidents on the dangerous roads or intersections in Las Vegas.
Avoid driving while tired- This is a leading cause of night time accidents driving while tired or falling asleep at the wheel. A lot of people will continue to drive long after they should because they want to get to their destination. Being tired causes you to have slower reaction time when you need it.

Driving under the influence- Driving under the influence of either drugs or alcohol is against the law. If your BAC is .08 or higher you are guilty of DUI in Las Vegas. Just don't do it, period. Driving under the influence is a senseless crime that is the cause of too many deaths every year. Just take Uber or Lyft after a night out.

No Phone- Again another thing that is illegal being on the phone while driving is also illegal and another example of distracted driving. The first offense in Nevada is a ticket of up to $250.

Stop at all intersections- A lot of people are in a hurry these days and may see a yellow light as a sign to speed up to make a light but at an intersection like Las Vegas Blvd and Tropicana this can be a bad decision that can lead to a terrible accident.
These are just a few examples that hel[p limit you getting in an accident.
Sometimes accidents can't be avoided and you may have been doing everything right and another person is breaking the law and causing you injury.
Call The Richard Harris Law Firm today for a free consultation.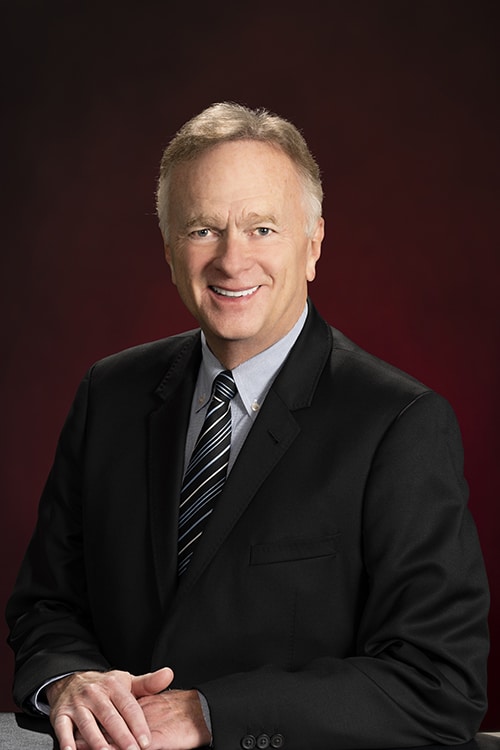 Why Call a Personal Injury Attorney
After an accident you have too many things to worry about.
Your only concern should be getting well, unfortunately there are car repairs, medical bills, lost wages, pain and suffering that comes with an accident.
Having an attorney who can help you handle all these things while you are recovering.
Dealing with insurance companies can be a daunting task and we specialize in handling all aspects when dealing with insurance companies.
At Richard Harris we work on a contingency basis, that means we take no money up front and only get paid after we win your case.
We go after the largest settlement allowable by law for all of our clients.
We will never settle for the first offer and we will go to court to get you what you deserve.
Call Richard Harris today for a case review.