Boulder City Motorcycle Accident Lawyer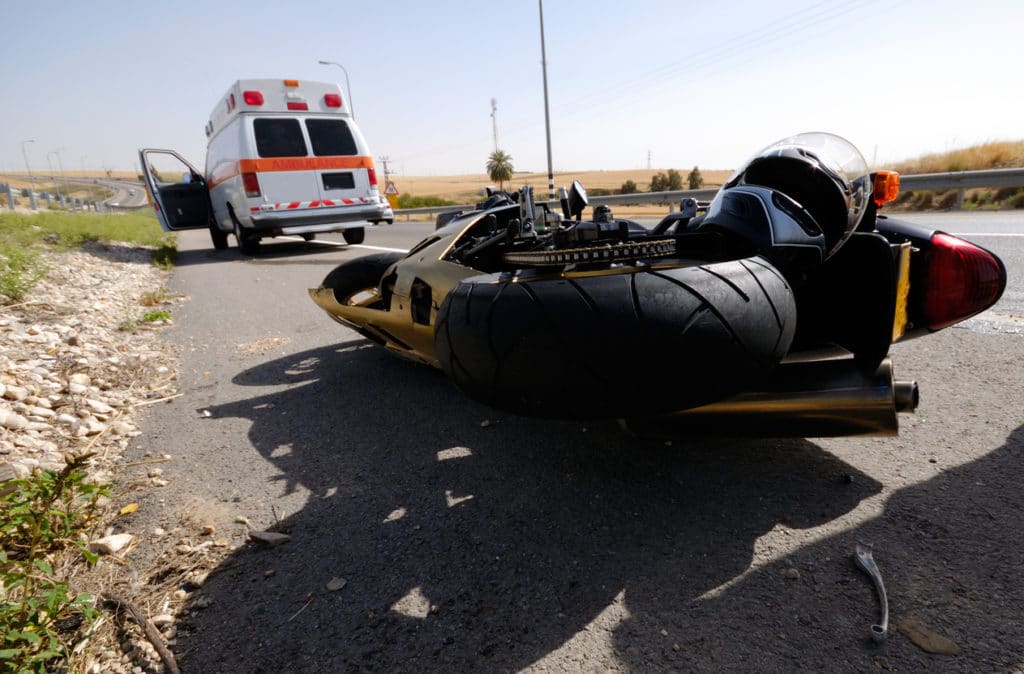 Boulder City, Nevada is a cool small town of over 14.000 residents.
It is in close proximity to the Hoover Dam and Lake Meade.
Motorcyclists can be seen cruising the streets daily.
Even though there is no gambling in Boulder City it does have tourists and others travelling to experience all it has to offer.
A motorcycle accident can occur anywhere in Nevada and in Boulder City as well.
Day or night a motorcycle crash can leave a person with injury.
Since a motorcyclist has not much protection if it is hit by a motorist the injuries left behind can be serious.
There is definitely a good chance that there will be some sort of injury.
The Law Offices of Richard Harris are experts in motorcycle accidents.
Richard Harris Law Firm
Our personal injury law firm specializes in motorcycle accident injury and is the oldest and largest in all of Nevada.
In some cases, the motorcyclist can be the cause of an accident but motorcycle injury accidents are often the fault of another.
If you have been injured in a motorcycle accident in Boulder City, Nevada by the fault of another call Richard Harris.
A motorcyclist can be cautious and aware of their surrounding riding safely down the road or highway.
It is quite often that when these accidents do happen that they tend to occur out of nowhere leaving an unsuspecting rider caught off guard.
Unlike cars, trucks and other automobiles the motorcyclist has no metal, steel, airbags etc. surrounding them.
They are right there with the road and other vehicles.
Motorcyclists are far more likely to have serious injury and die from a crash then the average driver in a vehicle.
5 Reasons For a Motorcycle Accident
Speeding – When an accident with a motorcycle happens at high speeds injury and even fatalities often occur. The higher the speed the more serious the injuries usually. When a motorcyclist goes down to the pavement or crashes into another vehicle the rider will be more injured than the driver in the vehicle for obvious reasons. Multiple injuries are quite common in motorcycle accidents.
Hazardous Highways – This can be caused by an oil slick on the road that creates unsafe conditions. Any type of spill on the road surface can cause injury. When there is debris on the road a motorcycle may ride through it causing an accident. Construction sites tend to have road hazards which can make for an unsafe ride. A loose nail or gravel is a big danger to a motorcyclist.
Left Turns – When a motorcyclist or driver of a vehicle make that left turn across traffic the possibility for an accident increase. Either way the left turn is a source of trouble when one of the vehicles does not see the other one coming. It can happen really quick and results can be devastating. Take the extra time to lookout for other guy and get through the left turn safely.
DUI – This is always an issue on the roads of Nevada. If a motorist is driving along intoxicated and fails to notice the motorcyclist crashes are inevitable. As a motorcyclist it is highly important to always be on your game and riding DUI may feel good at the moment but can surely get you killed. Quick reflexes are necessary when riding and you should never ride with any kind of impairment. With marijuana legal in Nevada, it is still a crime to drive or ride high. Drivers have an obligation to share the road safely with all vehicles and driving DUI should never happen.
Lane Switching – Another really dangerous way an accident with a motorcycle can occur. Drivers need to be on the look out for the smaller motorcyclist and make sure when changing lanes, they do so safely. A motorcycle accelerates much quicker than a vehicle is used to. The blind spot of a car or truck can miss a motorcycle and a serious accident may take place.
A motorcycle is a great mode of transportation for many reasons.
Taking a ride on a bike is also a great leisure activity which many enthusiasts enjoy.
Motorcycles are also a very dangerous form of transportation and can leave a rider that has wrecked in a whole lot of trouble.
Physical injuries can lead to financial worries. Doctors' bills can add up and a person in a motorcycle accident can lose work and money.
Richard Harris is a personal injury law firm that will fight for you.
We will help negotiate a settlement or go to court if necessary.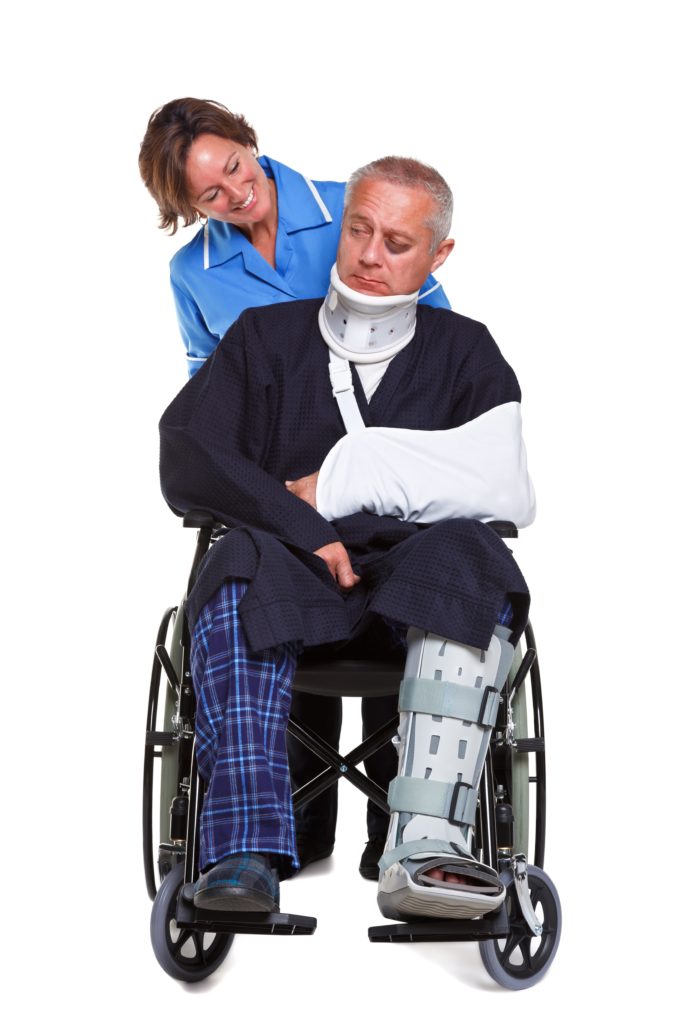 Injuries From a Motorcycle Accident
Arm Injury – Motorcyclists can hurt the arm if they are going to the pavement. The first thing a biker will do is use their arm to protect themselves when they crash. It is just a natural instinct to put the arm out when you are falling. Arm breaks and sprains are usually the result and can leave a rider in a cast or needing surgery.
Head Trauma – A motorcyclist can hit the head during an accident. Hitting the ground or hitting the head on another vehicle can do a lot of damage. Sometimes the damage may be severe. Long term issues can occur like headaches, loss of memory, dizziness, fatigue and insomnia are all symptoms of Traumatic Brain Injury.
Road Rash – This is probably the most common injury from a motorcycle accident. Skin abrasions from scraping across the road can leave a person with a lot of pain and suffering. Medical attention should be given in order to make sure that there is no serious infection that happens from it. If it is more serious road rash it can leave a rider with permanent scarring. When a rider wears the proper safety protection it can help reduce the severity.
Damage from a Boulder City motorcycle accident can be long term and/or take some time to heal up.
There are so many injuries we see from meniscus tears, to broken ribs, to even amputations that occur from the damage.
This is why you need a personal injury attorney like Richard Harris to make sure that you receive proper payment for your injuries and lost wages.
If you need a boulder city motorcycle accident lawyer then call Richard Harris today for help.
Some of the Boulder City, NV roads that motorcycles will be cruising on include:
Boulder City Parkway
Veterans Memorial Drive
Adams Boulevard
Buchanan Boulevard
Intersections like; Adams Boulevard and Buchanan Boulevard, Industrial Road and Canyon Road can be more dangerous for a rider.
Motorcyclists need to be on the lookout for vehicles running a red light or stop sign when they approach any intersection in Boulder City.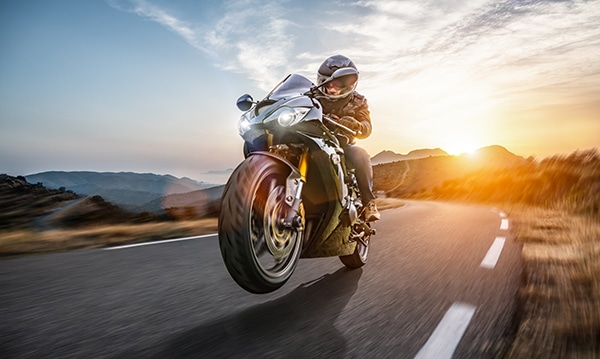 5 Tips for a Safer Motorcycle Ride
Riding a motorcycle can come with many benefits.
Less gas, freedom, parking, fun and easy to get around.
There are definitely some ways to make a ride safer.
And with all the unlicensed drivers on the road, you never know if you'll be hit and the insurance company will try to put you at fault.
Obey the Laws – It is often that when a motorcycle accident happens it is not the fault of the rider. A motorist sharing the road is often the problem. It is important as a motorcyclist that you always ride the speed limit, don't lane split and give yourself plenty of space where you can react to a negligent driver. Don't put yourself in a position where you take unnecessary risk. It is important to realize how hard it is for a driver in a car or truck to see a motorcycle.
Proper Safety Clothes and Gear – Make sure that you dress appropriately with protective leathers, gloves, riding boots etc. The helmet is the #1 piece of gear and is one of the biggest life savers in an accident. Make sure that the helmet is a good brand and fits properly. It should have a liner with polystyrene – foam inside it. A well-fitting chin strap and a face shield is highly recommended.
Weather Conditions – Check for weather patterns and prepare the ride safely considering the conditions. Rain in Boulder City can make for slippery roads and one the most dangerous things is a wet road with oil on it. Reduce speed when stopping and take turns much slower to make sure the bike doesn't slide out on you.
Motorcycle Maintenance – Checking your bike before every ride is important. The tires are really important and if a blowout occurs it can be deadly. Proper inflation and tread are key for safety. Brakes and steering systems are also critical to check. Making sure all the lights are working is another key factor. Riding at night makes it much harder to see a motorcycle. Blinkers, front headlamps and rear lights must always be working properly. Check for oil leaks before you hit the road. Any one of these issues can cause an accident.
Never Ride Intoxicated – A rider must have all their wits about them when taking the bike out on the road with other vehicles. Reaction time can in no way be slowed when riding a bike. A rider needs balance and have clarity in order to stay safe out there. This means no alcohol, marijuana or pills before a ride. Decision making is also affected when intoxicated. One bad decision on a bike can be fatal.