Boulder City, Nevada Car Accident Attorney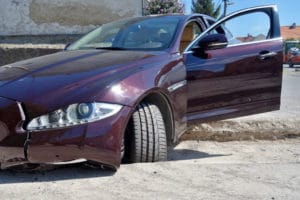 Boulder City, Nevada is approximately 25 miles from the southeast part of Las Vegas.
A small town with a big western vibe has about 15,000 residents.
Besides the town of Panaca, it is the only other city in Nevada that does not allow gambling.
Boulder City is a great place to visit.
Travelers, tourists and those living in the Las Vegas Valley all like to drive out for a daytrip on occasion.
Golf enthusiasts can play on a couple excellent courses in the area like the Boulder City Golf Course and the Boulder Creek Golf Course.
Car accidents will happen in Boulder City for many reasons.
Some of the accidents on the roads and highways are sometimes minor collisions.
There are also serious crashes with injuries and fatalities like in any other city.
With The Hoover Dam, The Boulder Dam Hotel and Lake Meade nearby, traffic can get busy through the area.
If you are ever driving in Boulder City and are injured in a car crash hiring a personal injury attorney is a good call.
The Law Offices of Richard Harris are experienced in all types of personal injury cases including car accidents in Boulder City, NV.
Don't hesitate call today for a free consultation.
State Route 173 (SR 173) also known as part of the Veterans Memorial Highway is the main highway that provides access to Downtown Boulder City from US 95.
These roads can be busy during all times of the year.
Big trucks with boats and wave runners on the tow can be seen during summer months.
A crash with a car can leave a lot of hurt behind.
When car accidents happen on these major highways there can be multiple vehicles involved and serious damage.
Some of Boulder City, Nevada Intersections include:
Buchanan Boulevard and Boulder City Parkway
Adams Boulevard and Georgia Avenue
Wyoming Street and Utah Street
If you have been injured in a car accident in Boulder City due to the fault of another, call Richard Harris.
Over $1 Billion Won for Clients
Oldest and Most Respected Personal Injury Law Firm in Nevada
Top Rated with the Better Business Bureau (BBB)
Car Accidents in Boulder City Our Specialty
Over 40 + years of experience in Nevada
Types of Car Accidents in Boulder City
Head On – One of the most dangerous types of accident there is. This accident can also cause a lot of damage to the vehicles involved. If this accident occurs and the cars are at high speeds injury and fatalities are likely. Head on crashes are one of the deadliest accident types. Seatbelts and airbags will try and lessen the damage but when speeds are high, they are limited in their protection. Some reasons for a head on collision can range from distracted driving, DUI, weather conditions etc.
Rear End – A simple fender bender can occur in Boulder City at a red light, stop sign etc. A car slams on the breaks and the person is driving to close behind can sometimes create a rear end accident. Try and give yourself plenty of time to get where you need to be. Tailgating and not paying attention is dangerous.
Multi Car Crash – These can really cause havoc. When multiple cars pile up or crash into each other on a busy road or freeway the damage can be huge. Numerous cars being hit at various angles is scary. The higher the speeds usually mean the more injuries. This can happen in a split second for a lot of reasons. These consist of at least three cars or more colliding. Like head-on crashes, these crashes can prove to be incredibly dangerous and lead to more fatalities as the vehicle receives multiple impacts from different directions.
T-Bone – If a car gets hit on the side by another vehicle it can form the shape of a T. This is a dangerous accident and can lead to serious injury. Either side of the car can create damage to the driver and passenger in the vehicle. Glass breaking usually comes along with this accident type. Lacerations from flying glass are common. Not all cars have side airbags which makes the persons inside more vulnerable to injury.
Roll Over – This is a terrifying accident type and has a big chance at injury. Hopefully a seat belt is worn and those in the vehicle don't get launched out of the car. Sometimes these happen when a quick jerk of the wheel takes place or if the driver goes off the road for whatever reason. Again, this accident type can happen in a moment's notice. If the car is moving fast the vehicle could roll over more than once really doing some damage.
If you have been in car accident in Boulder City, NV due to someone else's carelessness and need a personal injury attorney contact Richard Harris today.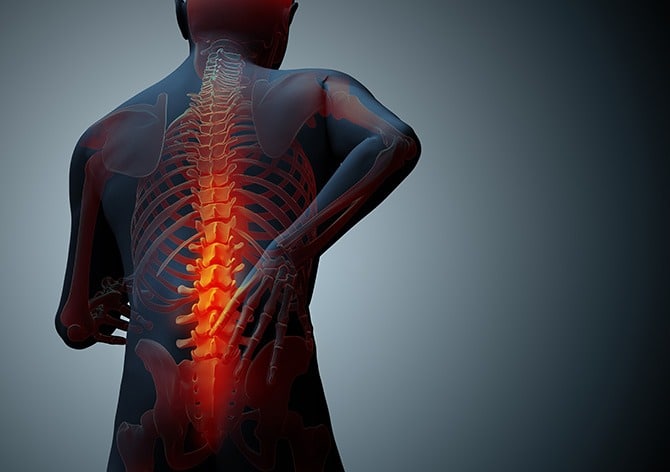 Injuries from a Boulder City Car Wreck
Cuts and Bruises – Anytime a car accident occurs the chance for this type of injury is pretty good. If there is broken glass or items in the car flying around it can put a driver and other passengers in danger. Open wounds can lead to further complications if not attended to properly. Lacerations need stiches and in some cases surgery if they are serious enough.
Head Trauma – The head is always vulnerable in a car accident. Hitting the steering wheel hard can cause a concussion. Airbags are an excellent safety item to help prevent serious injury but at times can lead to injury as well. Traumatic Brain Injury (TBI) can leave a victim with long term headaches and memory loss. A head injury is one of the leading causes of long-term care from car accidents. Brain bleeding and skull fractures are also common types of head trauma from a car accident.
Whiplash – Common in car crashes because the head is jolted forward and backward on impact. This can lead to torn tendons and muscle damage in the neck and back area. Make sure you get this checked out even if you are not sure of the injury. Quite often these types of injuries show up the next day or so once the adrenaline wears off.
Internal Bleeding – Really dangerous because it is hard to tell at first. Bleeding internally will need immediate medical attention. Organs are very susceptible to injury when a car crash occurs. High speed collisions will see a lot of these injury types. An internal organ bleeding can be life threatening in severe cases.
After a car crash, it is always recommended to seek medical attention.
This will make sure you don't have any life-threatening injuries.
It is also important for your case file if you plan on hiring a personal injury lawyer to fight for you.
Richard Harris and our expert team of lawyers look at all the facts of your case and help get you the compensation you deserve.
We will try through negotiations with the insurance companies etc. or go to court if necessary.
Contact our law offices today!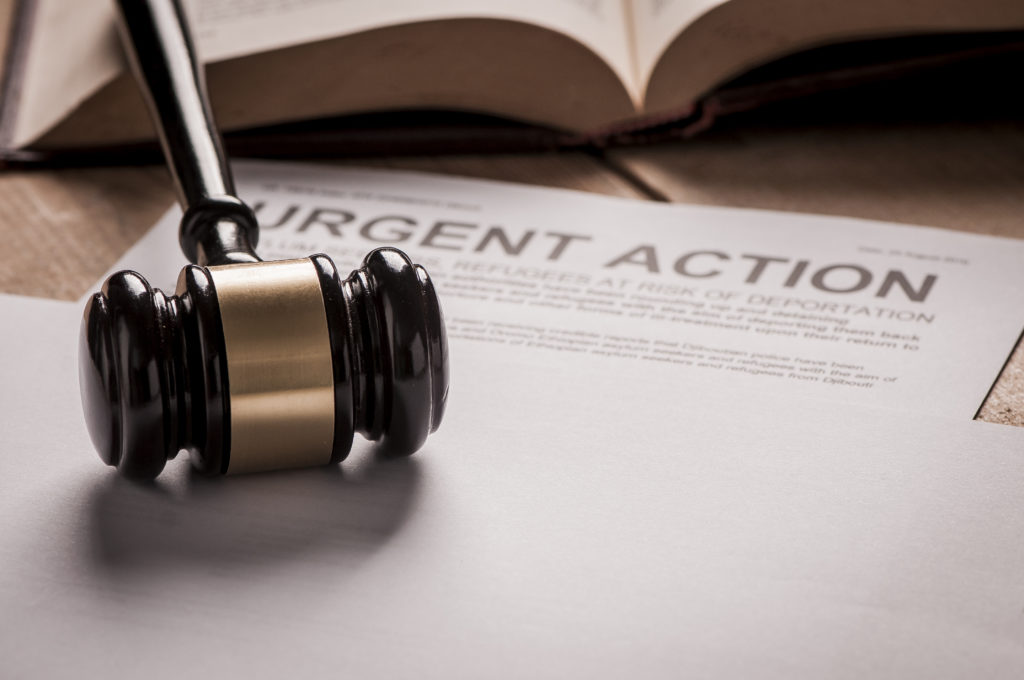 What To Do After a Car Accident in Boulder City
Every crash is going to be different but there are some basic general concepts that a person can do after being involved in a car accident.
Check for injuries and help get them the help they need.
Get out of danger. Make sure that you and vehicle are out of the way in order to avoid more injury and another accident.
Call 911 report the accident and get medical assistance. Get officers name, badge number and police report if possible.
Gather information. Use cellphone to take pictures and video. Get names, numbers, insurance info, car model number, make, year, license numbers etc. All this will help when you file a claim.
Eyewitness information. If there is an eyewitness that can support your story get their information. This is helpful in court or negotiations.
Never discuss responsibility. When at the scene do not get into whose fault it was. The evidence will speak for itself. Get as much info as possible. Emotions are high after an accident.
Get a tow truck. If your car needs a tow get a truck to the scene and get your car to the shop. Many have AAA or have other ways to get road side assistance. Get the car off the road and in a safe place. Paying for car repairs comes later.
Call the Insurance company. Often other drivers will try and get you to avoid getting the insurance companies involved. These situations are why you have insurance. Make the call and make them aware of the situation no matter how minor.
Call the Law Offices of Richard Harris. Our personal injury attorneys will guide you through the process and help make sure you get the compensation you deserve.