FedEx Truck Accident Attorneys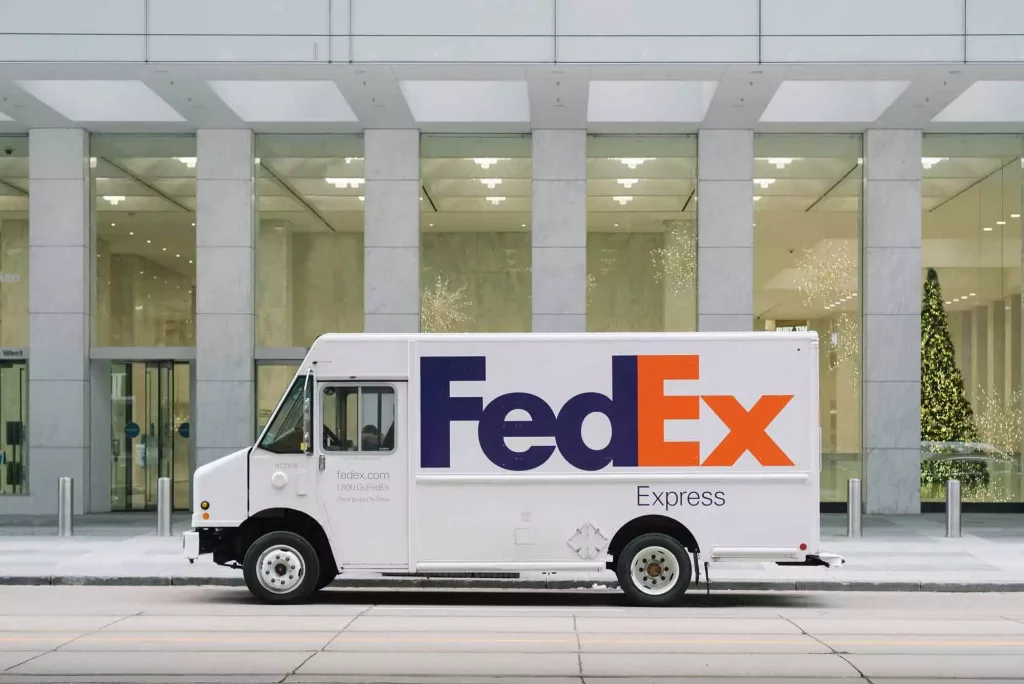 Famously one of FedEx major marketing campaigns is "when it absolutely positively has to get there overnight".
Well getting it there overnight might be one of the reasons that FedEx is involved in so many accidents involving injury and even death.
FedEx is known for fighting claims against them for accidents and denying liability.
If you or a loved one has been injured in an accident involving FedEx call The Richard Harris law firm today.
Suing FedEX For Damages
When suing for damages there are many factors that contribute to what damages you can recover.
Like how serious your injuries are and how bad the accident was.
The most common damages that you can recover from a FedEx accident are:
Lost wages- including current and future lost wages if you are unable to work while you recover from your injuries. 

Medical expenses- this includes all medical treatment after the accident including hospital stays, surgeries, medications, physical therapy and any future medical treatments.

Pain and suffering– Based on the negligence of the FedEx employee and the severity of the accident.

Property loss – if your vehicle is a total loss, most vehicles involved in a crash with a truck you can recover the loss of property based on value.

Punitive damages– these are damages assessed by the court to punish the at fault party and can be three times the other damages awards.
Only an experienced truck accident attorney can get you the maximum settlement available to you after a FedEx truck accident injury.
If you have been involved in a FedEx accident in Las Vegas, Reno, Pahrump, North Las Vegas, or anywhere in Nevada then call the truck accident experts at The Richard Harris Law Firm today.
.
What To Do After a FedEx Truck Accident
There are a few steps you need to take immediately after any accident including FedEx truck accidents:
Call 911– if you can dial 911 and call the police immediately. Usually other witnesses will as well but you need to make a police report as soon as possible.

Seek medical attention- even if you feel you're OK it never hurts to go get checked out. You may have injuries that you're not aware of and getting medical attention right away can go a long way with your claim.

Gather witness statements and evidence- take photos or video of the scene if possible. Get witness information for follow up.

Contact your insurance company– you must do this as soon as possible. 

Contact a legal professional- you're going to need a lawyer if you want to file a claim against FedEx. They have an army of legal representation on their side to fight against accident claims and so should you. Level the playing field and contact an attorney as soon as possible.
These steps can help secure your claim against FedEx if you have been injured in an accident with FedEx or any other trucking company delivery service.

Causes of FedEx Truck Accidents
There are many trucking delivery services to choose from besides FedEx, like UPS for example.
This makes delivery services very competitive.
All services including FedEx all claim to pack and ship packages as quickly as possible.
FedEx and other drivers feel pressure  and in some cases are made to work up until all of their deliveries are made.
This can cause drivers to be negligent or reckless to make sure all deliveries are made on time.
Human error is the most common cause of FedEx truck accidents.
Some other more common causes of FedEx accidents are:
Bad Weather 

Fatigued driving

Little or no training 

Excessive cargo

Failure to maintain vehicles properly
Depending on the type of accident and the circumstances you may be able to file a claim against the truck driver and the drivers employer.
If the truck was defective or parts were defective you may be able to also file a claim against the truck manufacturer.
You need to contact a reliable truck accident lawyer to determine who may be at fault in your case.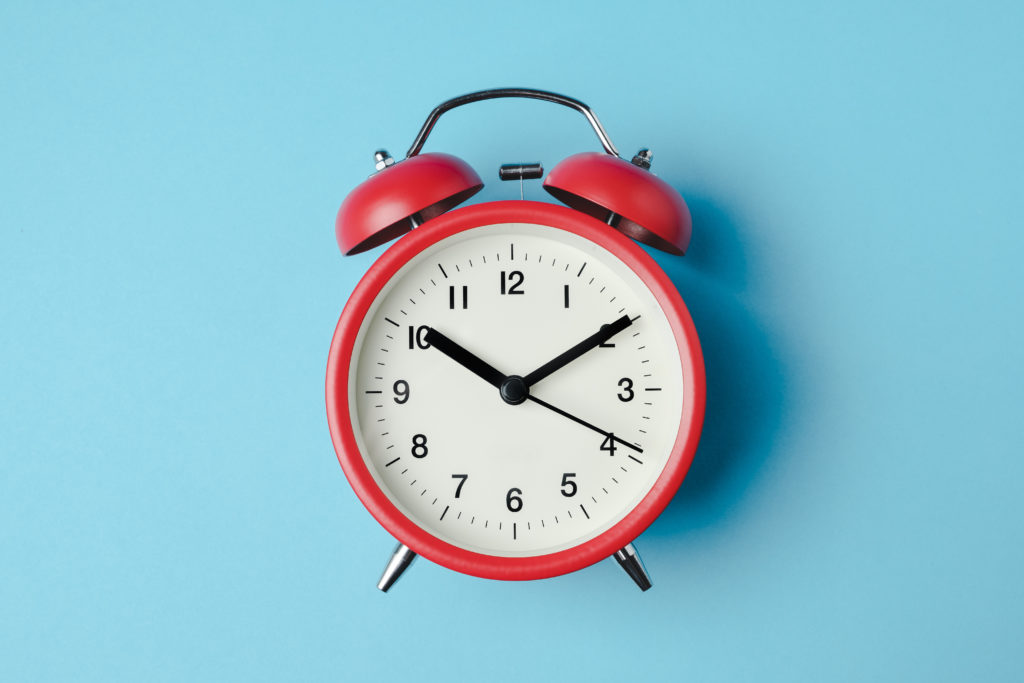 How Long To File a Lawsuit
Timing is everything they say and in this case it is true.
In Nevada any claim that falls under personal injury must be filed within two years of the accident date.
If the victim of the accident is a minor under the age of 18 then Nevada requires that the victim wait until the day they turn 18 to file a claim.
Then the victim has two years from the date of turning 18 to file against FedEx.
The minor's parent or guardian can file on behalf of the minor before they turn 18.
Any monies recovered during this time will be placed in a trust for the minor victim.
Your accident attorney will be the one to file a claim against FedEx for your accident in a timely manner, another reason to hire a personal injury expert immediately after the accident.
Beware of FedEx Insurance Companies
FedEx has a reputation for denying accident claims and not taking responsibility.
Like all businesses they have an insurance company that represents them in any accident case.
NEVER speak to the adjusters without seeking legal advice. 
Insurance companies at the end of the day are in a business to make money and payout as little as possible for any claim against them. 
Insurance adjusters will ask you for a recorded statement over the phone or an in person interview that they will record and use in any future negotiations or court proceedings. 
Insurance adjusters from any company including the FedEx insurance company will claim to be there to help you.
But they will either deny your claim altogether or offer you a low-ball offer that isn't even close to what you deserve or that covers any expenses.
Never accept the first offer because it is usually for the lowest amount to make the claim go away.
Before speaking with any insurance company representative or adjuster, call a personal injury lawyer.
How Much does a Personal Injury Attorney Cost
Meeting with a personal injury attorney will cost you nothing.
At The Richard Harris Law firm we offer free consultation appointments.
We will go over the details of your case and let you know what to expect from us.
Once we take on your case you're not responsible for any fees up front.
Most personal injury firms work on a contingency basis and charge nothing for their services up front.
We only get paid if you win your case.
So you don't have to worry about footing the bill after you have been injured in a FedEx accident.
How Richard Harris Can Help With Your Lawsuit
We offer a free consultation where we will go over the specifics of your case

Our own investigators will gather evidence to determine the facts of the case using photos, videos, witness statements, police reports, and video footage

We will identify all parties that are liable for your injuries including vendors, manufacturers and drivers

Negotiate with the insurance companies on your behalf

Submit any and all offers to you and go over the pros and cons of each one 

Assess what damages you can recover from your injuries 

Prepare and file all lawsuits with the court in a timely manner within the statute of limitations period of 2 years 
If you have been in an accident involving a FedEx truck in Nevada call The Richard Harris Law firm today.
FedEx History
FedEx is one of the largest delivery trucking services in the United States with more than 100,000 trucks on the road and nearly 125,000 drivers.
FedEx has an estimated annual revenue of nearly $84 Billion dollars.
According to the Motor Carrier Safety Administration (FMCSA) in a 24 month period between 11/2020 and 10/2022 FedEx ground trucks were involved in a total of 2766 crashes in the U.S alone.
Out of those 893 resulted in serious injury and 71 resulted in at least one death.
Basically FedEx was involved in at least one serious accident per day and one fatal crash per week in the U.S.
FedEx was founded in Little Rock , Arkansas in 1971 by Yale graduate Frederick Smith.
Since then FedEx has become a staple of American popular culture  and even made an appearance in the movies like Cast Away with Tom Hanks.