Sparks Slip and Fall Accident Lawyer
A Slip and fall accident can be a devastating event for anyone.
You may be just minding your own business and due to the negligence of another an accident may occur out of nowhere.
BAM! you hit the ground and find yourself injured.
Hopefully the injury is minor and has no lingering affects but often their can be more serious injury that can leave a person with medical bills and lost wages.
Sparks, Nevada like any other city will have a number of these accident types every year.
If you have been injured in a Sparks slip and fall accident you will need an attorney that will help and make sure that you are compensated for your losses.
Often a business can be held responsible if they have not provided the adequate safety for customers.
Slip and Fall Accidents in Sparks, NV
There are many different scenarios that can be the cause of a slip and fall accident.
Below is a list of some common reasons that a slip and fall accident can occur.
Slippery Floor – Floors and walk areas can get wet and slippery in many ways. It could be weather related that causes a wet floor. Rain and snow can get on a sidewalk or entrance of a business. It could be a leak from a rain storm that gets on a tile floor that creates a major hazard. A wet floor can happen in casinos and restaurants from spillage and can appear in bathrooms of the business. It is important that the business provide signs and try and alert guests of the wet flooring. It would be considered negligence for a property owner or business owner to ignore the wet floor and if someone slips and falls, they could be held liable.
Inadequate Lighting – If there are light bulbs out or dim lighting that causes a slip and fall a business can be held responsible for an injury. Property managers and owners must make sure that lighting is safe for employees and patrons. A business must make people aware of potential hazards that are on the property. A stairwell can be one of the most dangerous places for lighting to be inadequate. A slip and fall down the stairs could be tragic.
Uneven Flooring – When there is a floor that is uneven the potential for a fall increases. There are areas where the carpet meets the tile or wood flooring that can be potentially dangerous. Mats that are loose and move around can be hazardous as well. This is especially dangerous for those walking with assistance.
Potholes and Cracks – Parking lots can have these types of hazards. It is important for a business to make sure that customers can walk in and out of there establishments in a safe manner. Getting out a car or truck and stepping into a pothole is an easy way to twist and ankle or worse. Sidewalks in front of the storefront with cracks can cause a trip and fall. Debris that is not picked up in the parking lot can also create a problem.
You could be in walking through the Golden Nugget Casino and Resort in Sparks or the local Safeway grocery store and a slip and fall happens.
Slip and falls happen to regular working people on the job many times.
It could be an issue that caused a dangerous situation that their employers knew about but did not take care of it leading to an injury.
It is important to always look around to try and avoid a slip and fall.
This is not always possible and these things still happen.
Obviously, no one wants to slip, trip, or fall.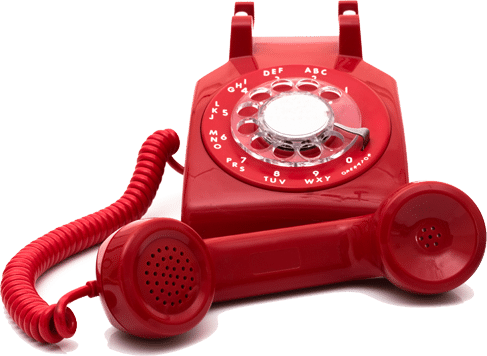 Call The Richard Harris Law Firm
If you are a victim of another's negligence and are injured in a Sparks slip and fall accident than you will need a reliable, experienced slip and fall lawyer.
Richard Harris and team of legal experts are highly trained in helping you get the compensation you deserve.
Our lawyers have won over $1 Billion for clients in Nevada.
With over 40 years of experience in the state makes us the oldest, largest, and most respected personal injury law firm around.
Give us a call or email and let us get started on your case.
We are here to help!
Injuries from Slip and Fall Accident
Slip and fall injuries can be serious and affect a person's life drastically.
When a person is caught off guard and hits the ground there is a good chance of injury.
Below are some of the more common injuries our lawyers see in a slip and fall accident.
If you wonder how long to stay out of work after an injury then call us for answers.
Remember though there is a 2 year statute of limitations in Nevada for personal injury.
Cuts and Abrasions – Hitting the ground in a slip and fall can often cause cuts and bruises on a person's legs and arms. If they hit there face the injury can be more serious. If cuts are deep than medical treatment will be needed to heal the wounds. Always get proper care with cuts and abrasions. You never want them to turn into infections which will lead to more doctors' visits.
Broken Bones – The thing about broken bones is that they are very painful and need weeks of healing to fully recover. In serious bone breaks, surgery may be needed and long-term damage may result. The breaks can be in all parts of the body depending on the body part you land on. Swelling and torn tissue around the broken bone will be a clue to the injury. Always seek medical attention if you are injured. There could be complications if you do not get the help needed immediately.
TBI – Anytime a person falls and hits their head there is always potential for Traumatic Brain Injury. Concussions can be less severe and a person can clear up without lasting effects. If the hit to the head is more damaging the person may have bleeding and swelling. There could be lingering effects like headaches and loss of memory. A person falling and hitting the skull may black out and lose consciousness. Medical attention is a must when a person hits their head. The result of TBI may be life changing.
Spine Injury – A slip and fall can cause a person to land on their back. It can cause a person to twist and fall in a vulnerable position causing the spine to be injured. Spine injuries can be incredibly costly and long-term care and rehabilitation sometimes needed in more serious falls. If the spine injury is severe a person may not have feeling and use of their limbs which is devastating.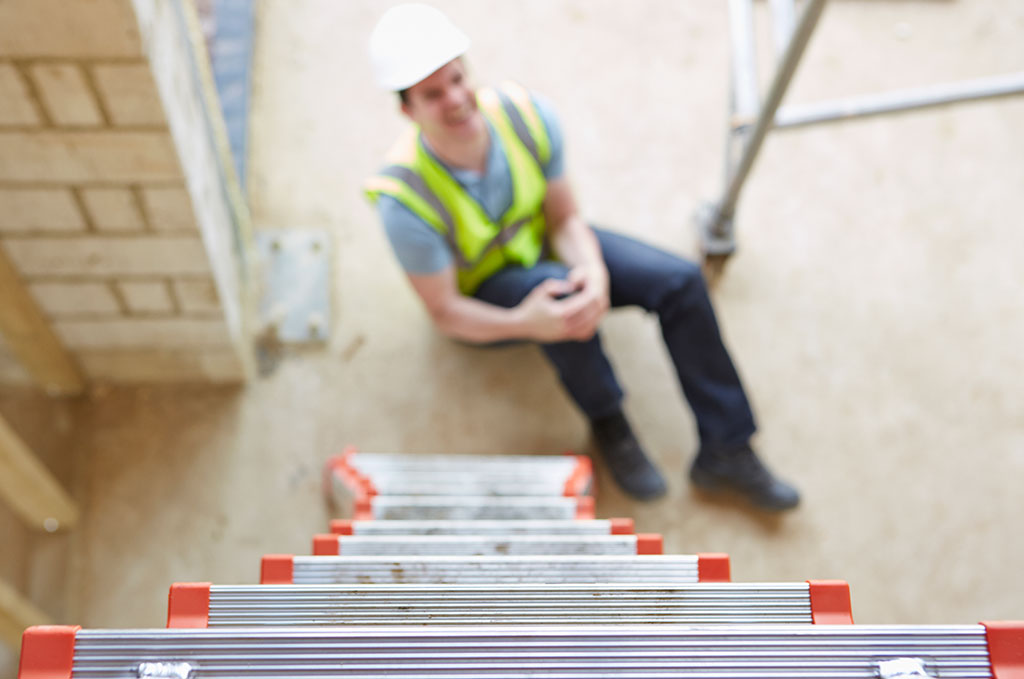 Workplace Hazards
A recent yearly National Safety Council (NSC) report showed that over 800 workers died from slip and fall accidents in the US.
Over 210,000 were also injured in accidents that required them to take days of work off.
A slip and fall accident in the workplace happen more than you would think.
The risks at work in some environments can be higher than others.
When it comes to construction workers the risk increases.
Falling from heights is a major danger.
Whether it is a rooftop or ladder the results can be deadly.
Falls are also preventable if the proper safety is in place.
How to Prevent Falls at Work
Use the proper safety equipment needed
Have proper training
Make sure that there are no hazards around
Use right tools needed to do the job
Make sure ladder is secure and on level ground
Shoes need to be work shoes that are slip resistant
Make sure weather is not a factor if outdoors
Make sure the ladder is a safe one and not old and damaged
Safety on the job is a necessity.
These are just a few of the safety tips that can help a fall on the job from happening.
Facts of a Personal Injury Case
The negligence of a business or person that causes another to be injured in a slip and fall accident can be held liable.
If the company or person failed to take an action on something that they knew could cause injury than they should be held accountable.
A person injured in a slip and fall may have medical bills which could cause them to lose work and wages now and in the future.
It is up to the plaintiff to show proof that the person or company is at fault for their injuries.
There are always different circumstances in every case.
The plaintiff must also show that their injuries were suffered because of the negligence.
No one should be held responsible for their medical bills, lost wages, pain and suffering etc. if it was caused by another.
Call the Law Offices of Richard Harris
Why Hire a Slip and Fall Injury Attorney
Richard Harris will examine all the details of your case.
It is important that you get as much evidence that supports your case.
If possible, take pictures and video.
This can be from your phone or from a surveillance camera on the property.
Bring us medical records and expenses, police reports, or any other information that can help.
Then our attorneys will decide the best strategy for you to go forward in order to win.