Sparks Nevada Car Accident Lawyer
Sparks, Nevada is located just east of Reno in Washoe County.
With a population of around 108,000 it is considered the 5th most populated city in the state.
Car accidents happen every day on the highways and city streets of Sparks.
If you have been injured in a car accident due to the fault of another the Law Offices of Richard Harris are here to help.
We specialize in personal injury of all types including; car, truck, pedestrian, bicycle and motorcycle accidents.
With over 40 years of service in Nevada makes us the oldest and largest personal injury law firm in the state.
There's a lot going on in and around the city of Sparks, Nevada
Sparks has some warm summers and colder winters with beautiful weather in between.
Sparks is a family-oriented city and is under an hour to Lake Tahoe if the traffic is good.
University of Reno is nearby and so is the Reno-Tahoe Airport.
Sparks is in a great location making it easily accessible to visit.
There can be tourists and special events in Sparks that will bring in crowds and higher traffic.
With special Cook-Offs, Hot Rod Shows and Arts and Crafts Events the city is alive all year around.
Some of the main roads and highways can get congested and risk for a car accident increases during these busy days.
Rush hour traffic also has more car accidents than usual.
There are some intersections that drivers should be cautious of when driving through Sparks.
Below Are Some Dangerous Intersections in Sparks
Sparks Boulevard and Prater Way
McCarran Boulevard and Prater Way
Pyramid Way and Prater Way
El Rancho Drive and Oddie Boulevard
Some of the freeways can be dangerous too in Sparks.
Nevada State Route 647, 445, 659 and Interstate 80 are all major roads in the Sparks and Reno area.
When a car accident happens injuries can be wide ranging.
Whiplash from a fender bender can come and go in a few days but other more serious injuries may linger.
If serious injury occurs that needs long term care the costs can be astronomical.
Even surgeries and time to heal can cause a person to lose work and have major financial hardships.
If an accident in Sparks occurred by the fault of someone else than you should not be held liable for all the expenses and damage left behind.
Why Hire a Personal Injury Law Firm?
If you have been injured by someone else's negligence a personal injury attorney can help, get you the compensation you deserve.
Our lawyers at Richard Harris Law Firm are highly skilled attorneys with years of experience handling Sparks Nevada car injury accidents.
It is important to hire an attorney that is top rated with a long history in winning these types of cases.
Richard Harris has won over $1 Billion for clients through the years and those numbers are continuing to go up.
You need an attorney that will build your case and gather the evidence needed in order to show that you deserve financial compensation.
Richard Harris are expert negotiators as well.
Often insurance companies will try and take advantage of a person with no legal representation.
We will represent you and fight for you.
If it is necessary to go to court than our lawyers are the brightest and best giving you your optimal chance at the maximum payout.
How Much Does Richard Harris Charge?
We handle cases on a contingency basis which means that we don't charge fees until the case is won and you receive compensation.
Contact our law offices today for a free consultation and let us get started.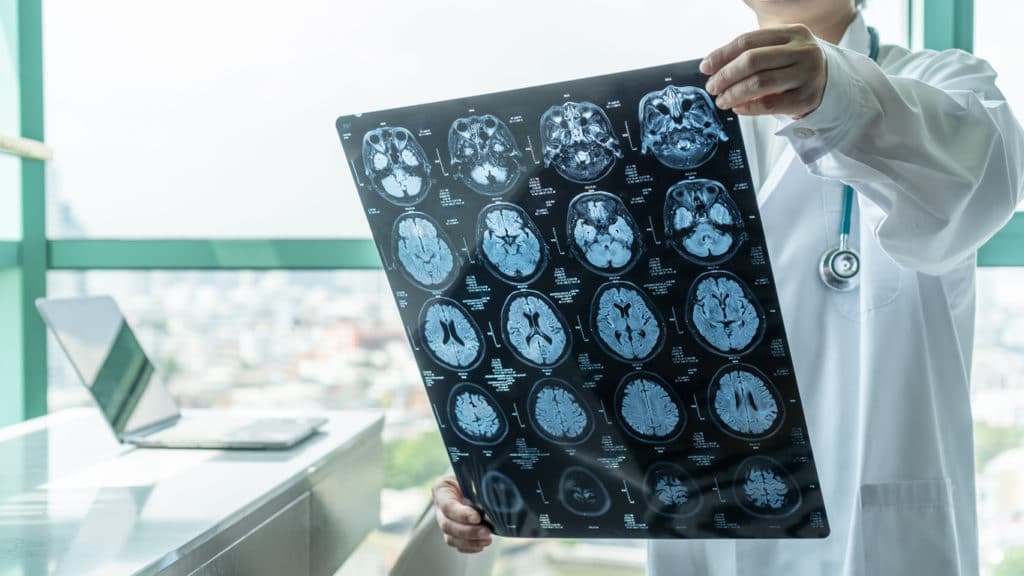 Common Injuries from a Sparks Car Accident
Injuries from a car accident can leave a person with a lot of pain and suffering. Anytime a car crashes there is always risk of injury.
Here are some common injuries from a Sparks car accident that our law offices see regularly.
Whiplash – In less serious accidents this injury can leave a person with a sore neck for a few days and then go away. In more severe cases a whiplash injury can rip muscles and tendons in a quick jerk back and forth and leave a person with months of doctor's visits and medical care. Chiropractors and doctors can be expensive and this type of injury is nothing to take lightly. It is always best to seek medical attention immediately. Sometimes this injury may go unnoticed for a couple days and when the adrenaline and shock wear off pain can be dramatic.
TBI – Head trauma can leave a person needing long term care. If the brain moves around it can lead to swelling, bleeding, and loss of consciousness. Headaches, dizziness and difficulty focusing are all symptoms that may need some time to heal. Concentration and throbbing pain may occur and this will definitely change the day-to-day life of an individual.
Bone Fractures – Bone breaks are very painful and a person will lose the function in the area of the break. This can be really serious in femur breaks where the shock through the body may even be fatal in these large bone breaks. Arms and wrists will need time to heal and doctor visits. Sometimes surgery will be needed to set the bone properly to heal. These injuries can disrupt a person's life and be a real setback.
Herniated Discs – This effects the spine when too much stress is put on it from the impact of an accident. Discs can slip out of place leaving a person in a lot of pain and limited mobility. This can affect the lower lumbar area as well as the middle of the back. Weakness in legs, hips and back as a result of this injury can leave a person physically and emotionally challenged. Some of the other symptoms are numbness and tingling in the legs. If you have ever had back pain then you know how debilitating and painful it can be.
Emotional Suffering – A car accident can not only leave a person with physical injuries but emotional injuries as well. A person may be stressed out over all the financial and health issues after an accident. Anxiety is not uncommon and may last for a while after the crash. A person may have nightmares while sleeping and this could lead to other health issues. It is important to see a mental health specialist if you encounter these types of symptoms.
A Sparks car injury accident can be a life changing event and lead to long term care. Even a facial injury or broken rib can become a very expensive issue.
It is important to have an attorney that will handle the legal side of getting you compensated while you focus on your recovery.
Richard Harris is here for you!
Most Common Reasons for Car Accidents
Even with all the safety features there will always be human error while driving a motor vehicle.
Cars are made more durable which can help with injuries.
Newer cars have technological advances that can also help a person avoid an accident altogether.
Unfortunately, accidents continue to happen at an alarming rate and fatalities are usually on the increase each year.
Below are some of the leading causes of car accidents.
Smart Phone
Eating and Drinking
Driving too Fast
Reckless Driving
Running Red Lights and Stop Signs
Weather Conditions
If a car injury accident in Sparks, NV happens to you or loved one due to the negligence of another, then call the Law Offices of Richard Harris.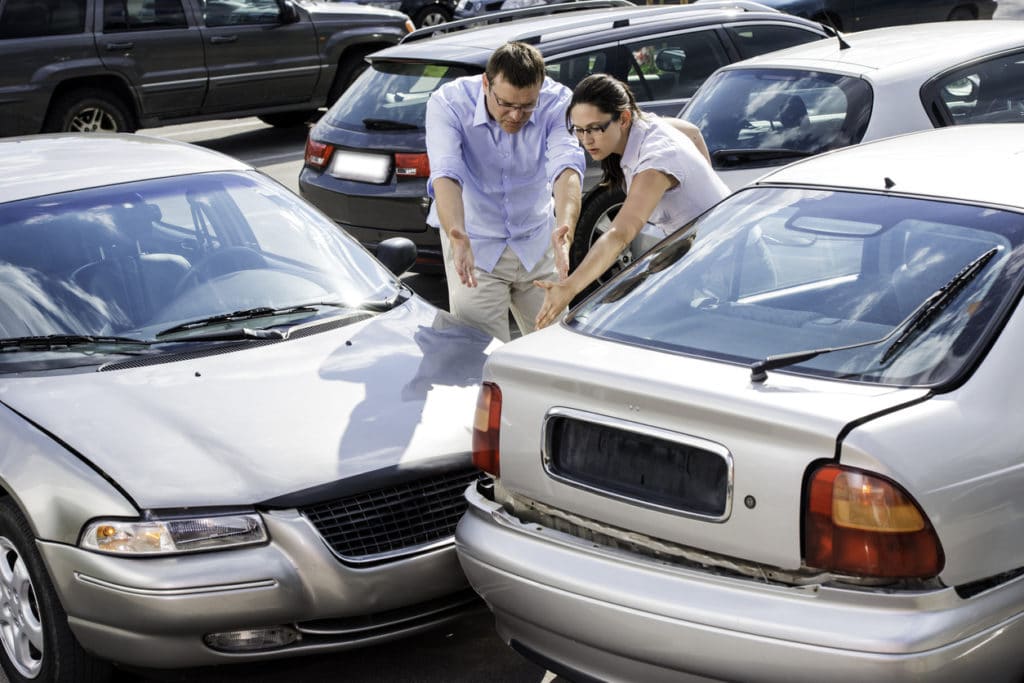 Common Types of Car Accidents in Nevada
There are certain types of car accidents that are common in Sparks, NV. It is important to stay alert and obey the rules of the road in order to avoid an accident. Unfortunately, a car accident can come when you least expect it because someone else makes a mistake. Below are some of these accident types.
Rear End Collisions – These types of crashes can often be avoided if a driver does not tailgate or drive to fast up on another vehicle in front of them. A rear-end car accident like this can cause whiplash and a whole lot of other injuries. A multiple car collision may occur from a chain of events that this type of accident starts.
Head on Collision – These are usually very serious and a major cause of fatalities in car accidents. Turning the wrong way on a one-way street is one of the ways this can occur. A major cause of head on collisions is from DUI drivers going on an onramp or turn lane the wrong way.
Side Impact Crash – This is often referred to as a T-Bone collision for obvious reasons. The side impact can affect the driver and/or passenger on impact with a direct hit to the side of the vehicle. Broken glass and twisted metal can cause some major damage especially at high speeds.