Sparks Bicycle Accident Lawyer
Bike riding is a great way to stay in shape, lose some weight and get around the city.
Riding a bike is also cost effective.
Sparks is a family friendly community with a lot of cyclists sharing the roads with automobiles.
This is especially true in the months where the weather is mild.
Kids and adults are seen riding the streets of Sparks on their way to school, work or to the local store.
One of the draw backs of heading out on the roads is that there is more risk of injury if a bicycle accident takes place with a motorist.
A rider can go flying off their bike and on to the hard pavement.
They make hit the steel frame of a car in a crash.
Injuries tend to be more serious because of the lack of protection on a bicycle.
Sparks Bicycle Accident Lawyer
If you are riding a bike in Sparks and obeying the rules an accident can still happen.
If you are injured in a bike accident due to the negligence of another you should not be held responsible for the damage left behind.
Medical bills and other expenses can add up fast.
A personal injury law firm can be an important step in holding the liable party responsible.
The Richard Harris Law Firm are experts in cases such as these.
If you have been injured in a Sparks bicycle accident call Richard Harris today.
Bicycle Equipment Can Help With Safety
Bicycle equipment is very important for a rider to stay safe.
Here are a few examples of some of the gear and how they can help.
Helmet – Around 800 bicycle riders are killed each year and 500,000 are injured in the US. Head injuries make up for a large percentage of these. A helmet can be the difference between life and death. Make sure the helmet is a quality one. Buckle up the chin strap and make sure it fits comfortable and snug. The helmet should not sit forward or backward but just right in the middle. Children and adults should always wear a helmet when riding.
Seat – This is often referred to as the saddle in bicycle terms. Padding on the seat can make for a much more comfortable ride. Adjust the seat so that you can get on the and off the bike easily and safely. Some of the areas that a cyclist sits on may get pains from the pressure of sitting. Some seats are designed to try and alleviate the pressure so investigate a nose-less or horseshoe designed saddle.
Clothing – This can be a tremendous help in the safety department. Reflective wear and bright colors are always a great way to help motorists see a cyclist. Bike pants with some padding can help in an accident. Most bike pads will have pads in the hips and rear and front area which you may be grateful for if in an accident. Other pads for the elbows and wrists can also be effective.
Bicycle – Well this is obviously important to have the right bike for the right terrain. Road bikes are not meant to be mountain bikes and vice-versa. It is important to raise the handlebars to the right height. If the bike does not fit a person properly, they may have back issues or other health problems. Make the ride comfortable and less stressful on the body.
Richard Harris Can Help
With over 100,000 satisfied customers it is no wonder that the Richard Harris Law Firm is the most respected and largest personal injury firm in Nevada.
Available 24/7
The First Consultation is Free
Serving Sparks and All of Nevada for Over 40 Years
Expert Negotiators and Trial Lawyers
99% Success Rate
Let us help get you the compensation you rightly deserve.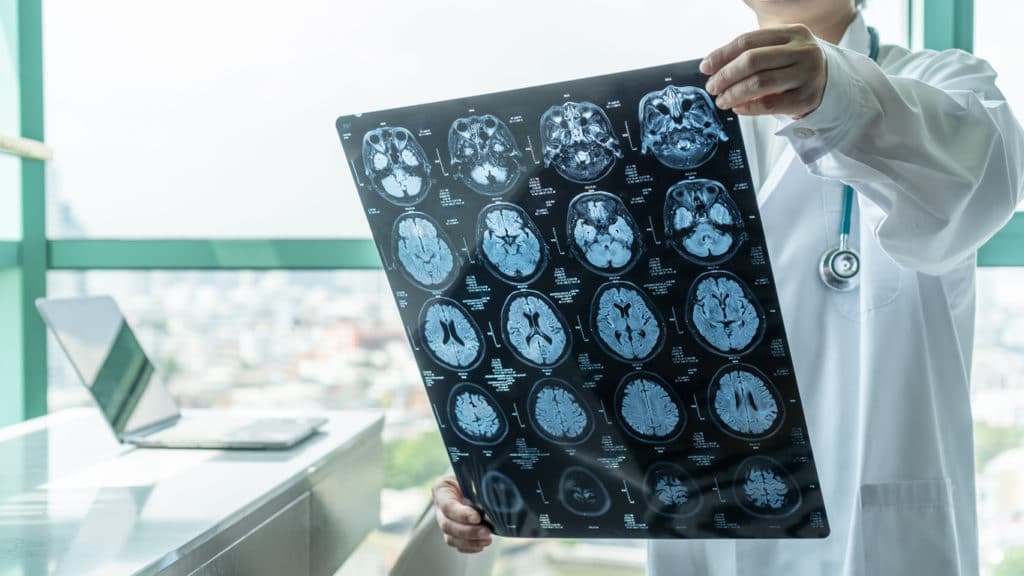 Common Injuries from a Bicycle Accident
If you have been injured then it's important for you to call us today.
Don't sit and wait for the insurance companies to help.
Bones Fractures – An accident with a motor vehicle can easily break bones. No bones are off limits when a crash happens. Most common fractures are legs, arms, ribs, and wrists.
Face – Soft tissue face injuries like cuts and bruises often come with some bleeding. Hopefully a nose, jaw or orbital bone does not get fractured in the crash.
Amputation – Horrible to think about but does happen in most serious cases. Arms, legs, and toes are all at risk. This is catastrophic and definitely a life charger.
TBI – Head injuries can be dramatically lowered with the use of a helmet but some crashes are so violent that the helmet may not be enough. Long term care and a long list of symptoms can result.
Spine – Injury to the spine can cause major problems. An injured spine can cause paralysis. Spine injuries often take a long time for a full recovery. Medical attention and rehabilitation will be needed.
Road Rash – Flesh scraping across the pavement can cause skin to break and bleeding. Permanent scarring will occur if the damage is severe.
Busy Roads in Sparks, NV
None of these injuries are good for a bicyclist so it is important to always ride alert and aware of motorists sharing the streets of Sparks.
There are a few streets that are known for accidents and both motorists and riders should be extra cautious when travelling them.
Sparks Boulevard
Prater Way
Pyramid Way
El Rancho Drive
Oddie Boulevard
Rock Boulevard
Glendale Avenue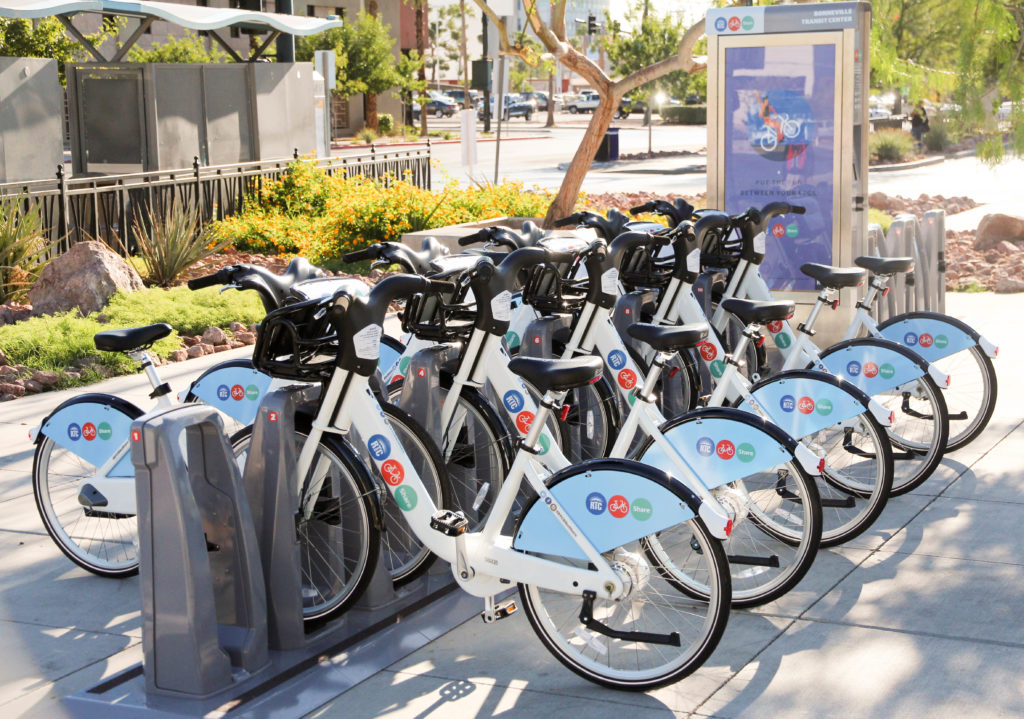 Bike Riding Benefits
There are so many benefits that come with riding a bicycle.
They can be financial, physical, spiritual, and social.
Boosts Metabolism – Converting the food to energy is a real health benefit for any rider. Weight loss is one of the great paybacks. Riding will help boost a person's metabolism and send positive vibes through the body and mind.
Adventurous Spirit – As you get in better shape and increase your endurance the adventures will get more challenging and exhilarating. You will breathe the fresh air and see things that you have never seen before.
Live Longer – The better shape you get in the better the quality of life tends to be. Riders may even live longer than those less active.
Better Sleep – We all know how important a good night sleep is. Cycling is a great stress reliever and stress is a sleep killer. So, get out there on the bike and ride.
Money Saver – With the gas prices through the roof this is a no brainer. Think about all the money you could save if you went on a ride instead of guzzling gas in the car. This can really add up and is a major reason why so many are getting on the bike in every US city including Sparks.
Benefits far outweigh the down side of bicycle riding.
The dangers of riding a bike are unfortunately real and bike accidents happen too often.
If a distracted driver is looking at maps, talking, eating drinking, or just daydreaming a serious injury bike accident can surely ruin everyone's day.
If a negligent driver hits you while on your bike ride and you get injured it is highly recommended that you get a bicycle accident lawyer.
Our experienced team at Richard Harris will fight for you and have your back while you heal from the injuries.
Common Bicycle Accidents in Sparks
Some bicycle accidents can happen when you least expect it. Here are some accident types that cyclists should be on the lookout for.
Dooring – This is when a cyclist is cruising in the bike lane or along on the right-hand side of the road obeying the rules and a motorist parked on the side of the road flings their door open. Have you ever seen the movie 'This is 40'. If you have then you know what this accident looks like. The cyclist crashes into the door and smashes through the window then hits the ground.
Driver Inattention – This is basically when a driver is distracted and not paying attention. A driver may not be thinking about bike riders being around and an accident can happen. Sometimes a driver may drift into the bike lane not realizing. This is always a danger when riding.
Unsafe Lane Changes – This is driver carelessness and can be avoided. It can happen if a driver does not check a blind spot before changing lanes. Motorists must always remember that the bicyclist has as much right to the road than they do.
One of the scary things that can happen in a bike accident is that the cyclist always has a chance of getting run over by a motorist.
The speed of these accidents can be a major determining factor on the severity of the injuries but even accidents at slow speeds can be deadly.
If you have been in any of the above bicycle accidents get the most respected bicycle accident lawyer in Sparks.
Call Richard Harris!